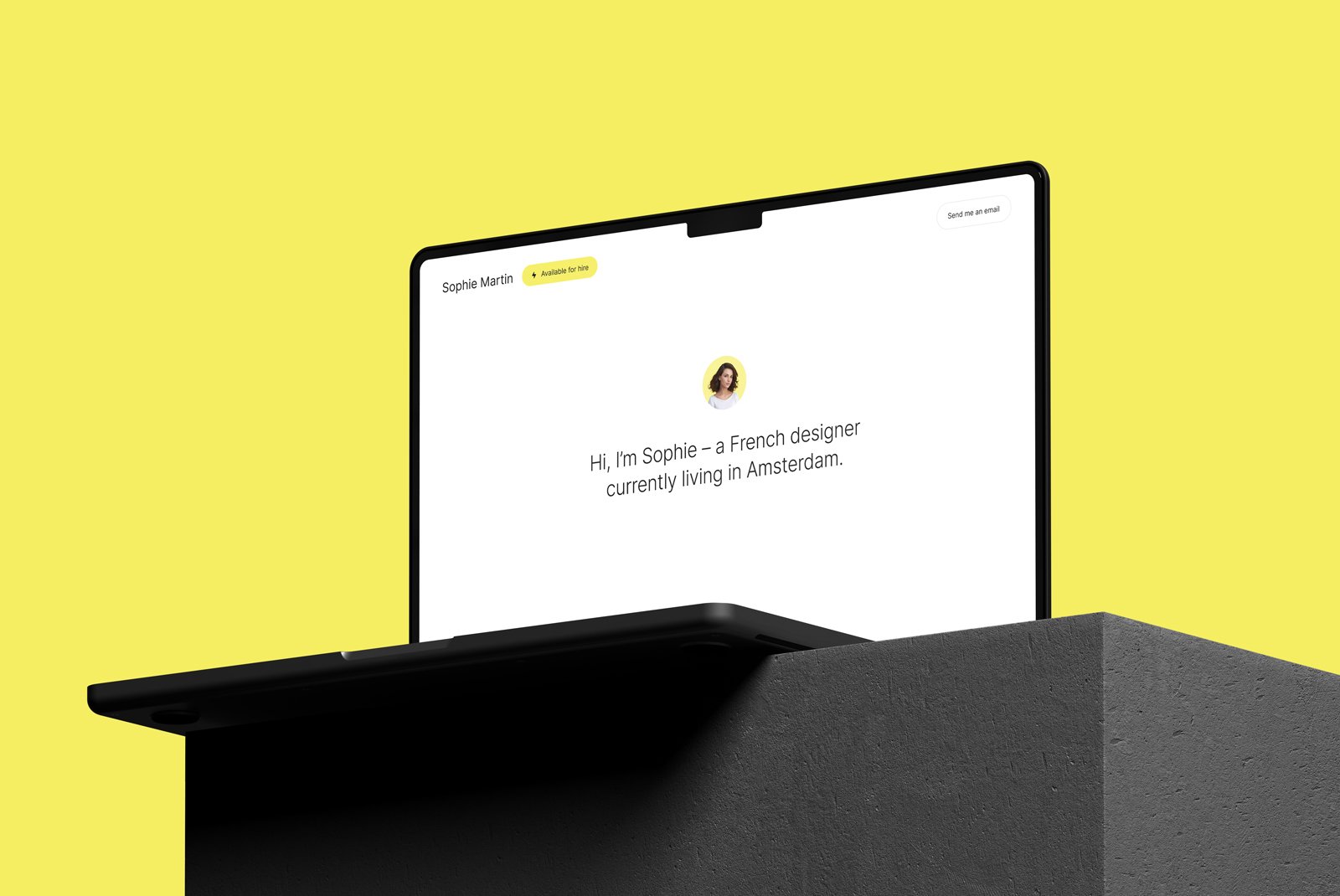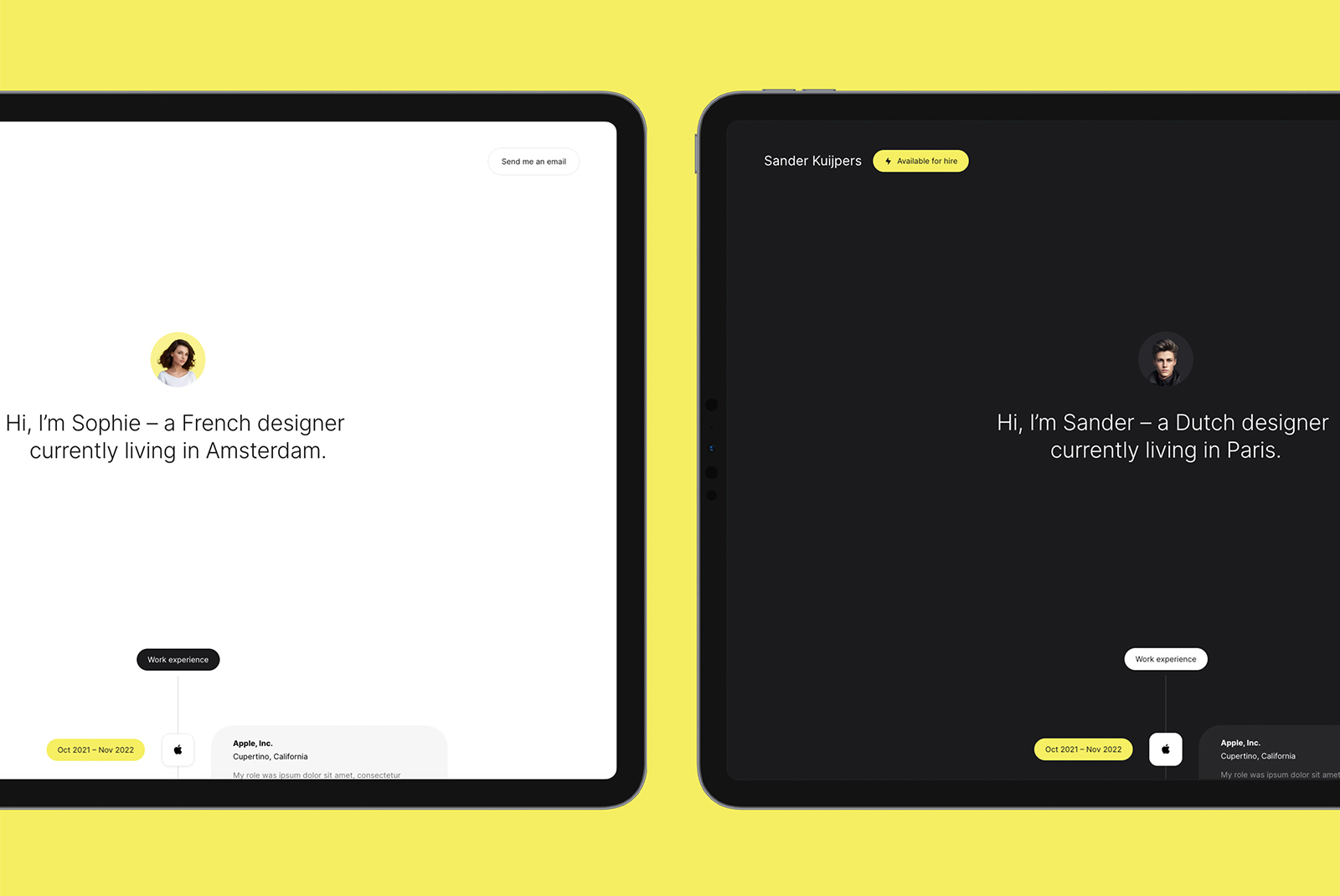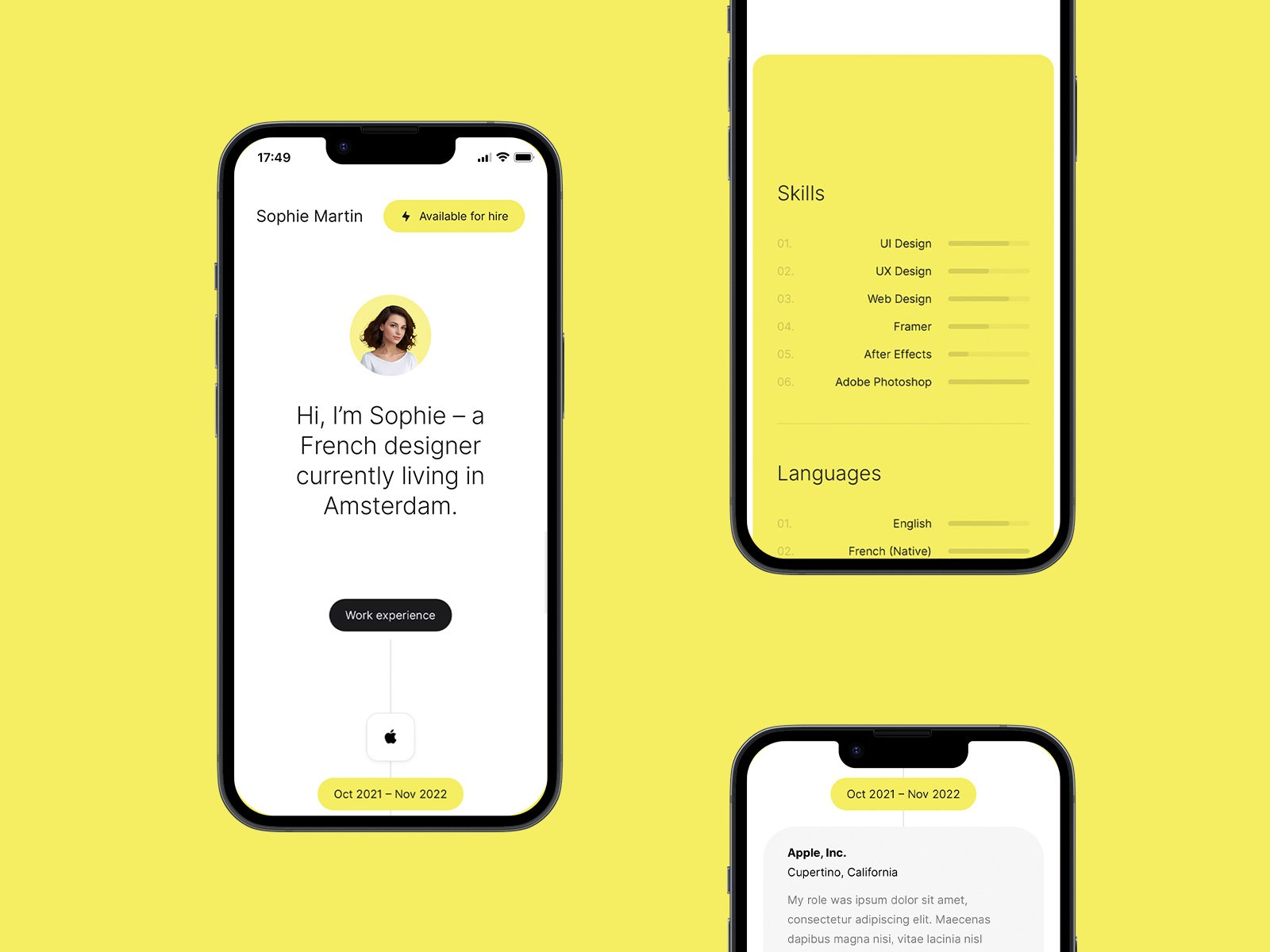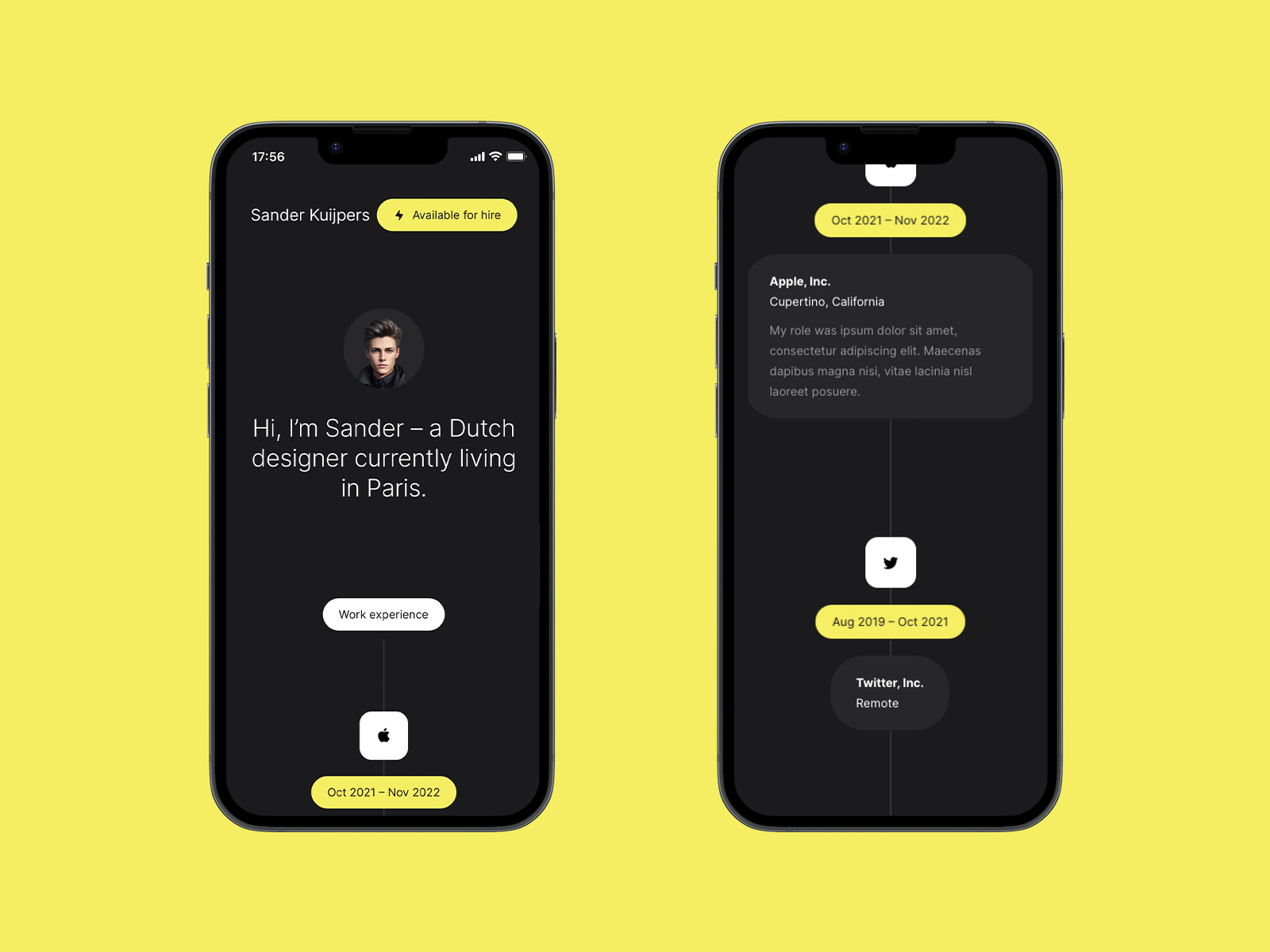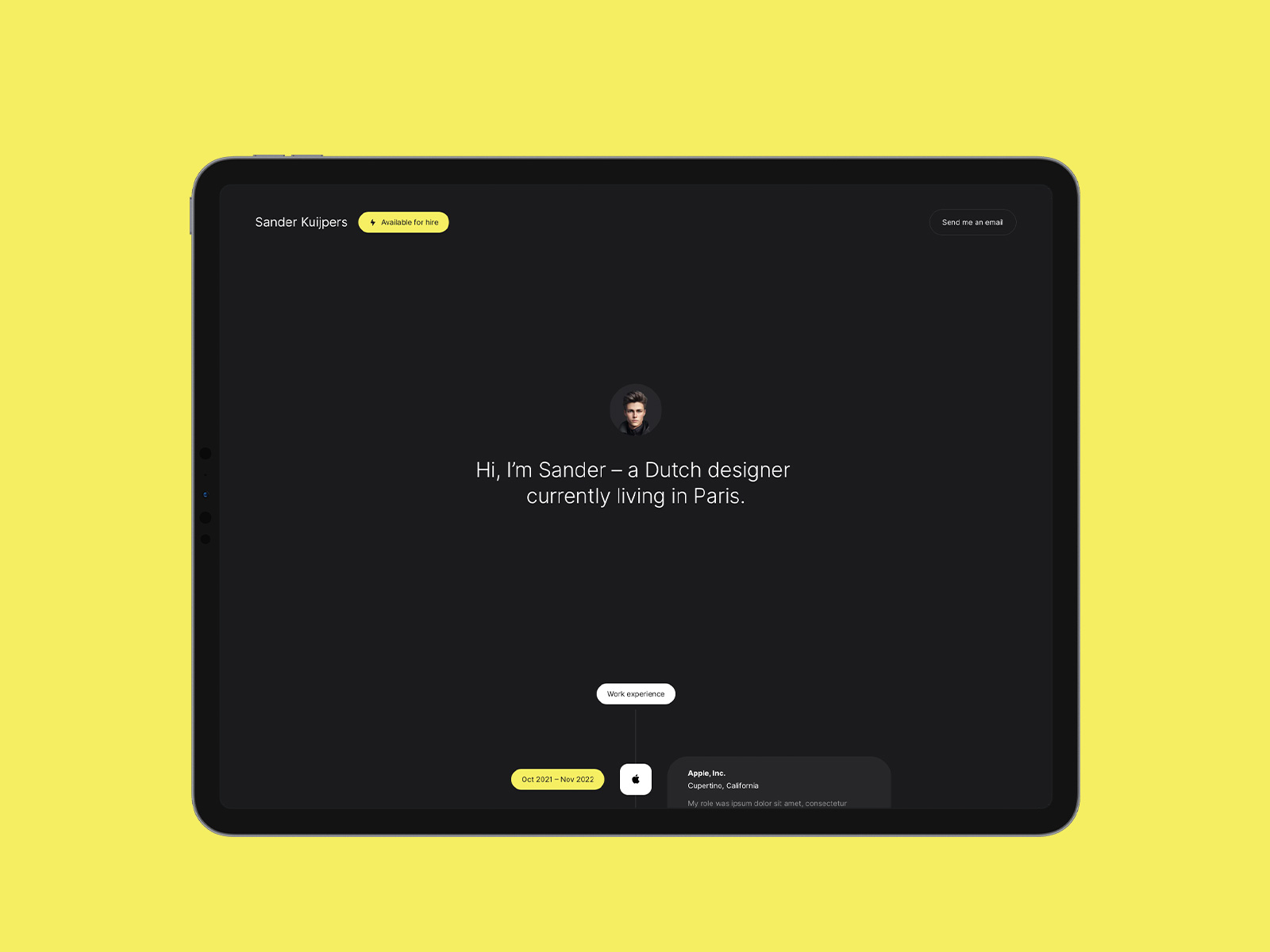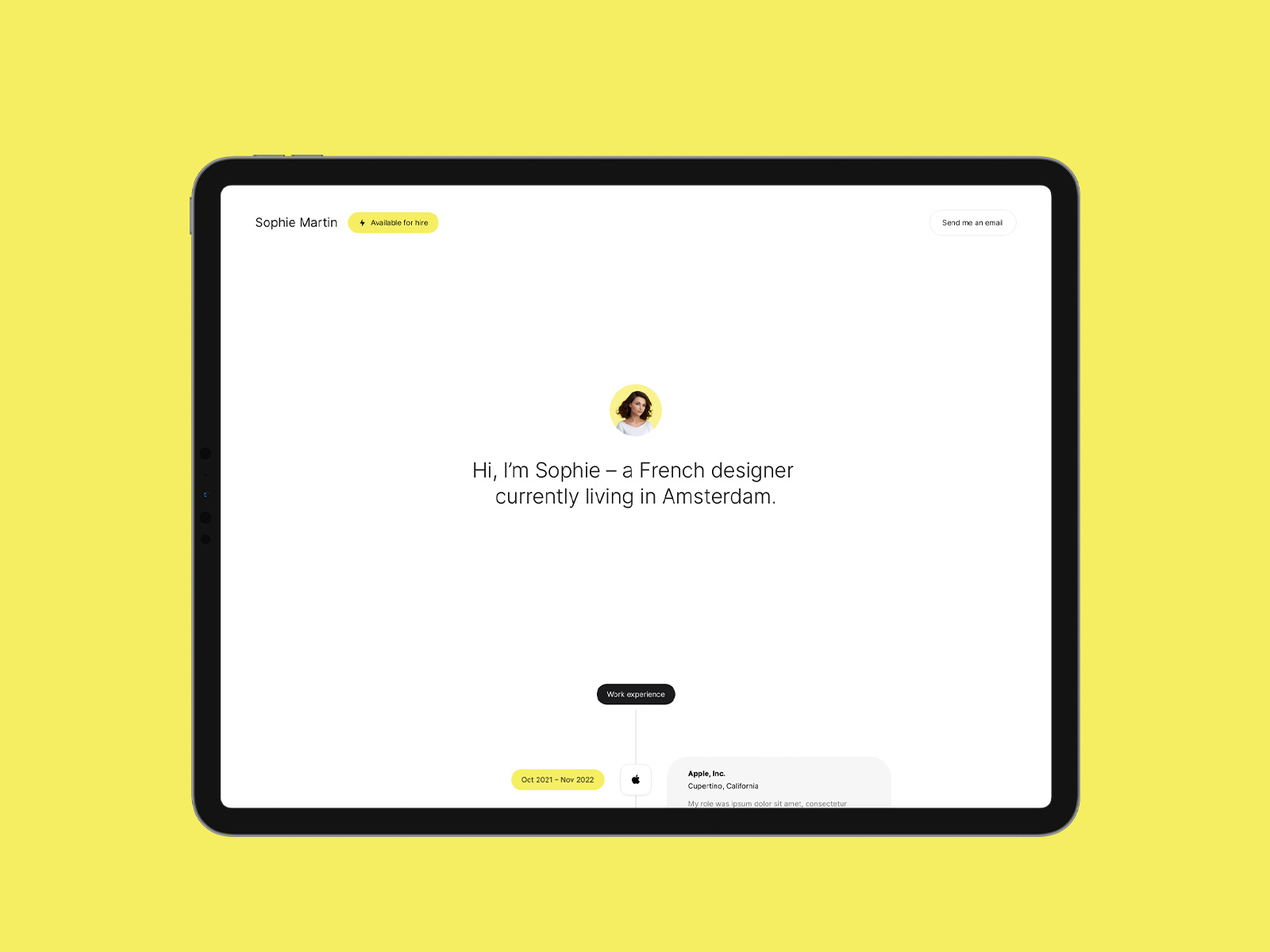 Solide CV — Resume Framer Template
$19.00
Introducing Solide CV, an innovative Framer website template crafted for individuals on the quest for impactful online job applications. Tailored to serve as a dynamic digital curriculum vitae, Solide CV eliminates the need to attach a PDF resume to every email. Instead, you can simply share the URL of your resume, streamlining the job application process.
Built on the Framer platform, Solide CV ensures effortless management and editing capabilities. The template provides a modular interface, empowering individuals to seamlessly customize and update their professional information as needed. With a sleek timeline feature, users can vividly showcase their career journey, emphasizing key milestones and experiences.
Solide CV doesn't just stop at functionality; it offers aesthetic flexibility as well. Users have the option to choose from two base colors, light and dark, ensuring a visually appealing presentation. Moreover, the template's use of color properties enables effortless recoloring, allowing users to personalize their online CV according to their preferences. The same level of customization applies to fonts, making it easy for users to select the typeface that best aligns with their personal brand.
Whether you're a seasoned professional or just starting your career journey, Solide CV is your go-to tool for creating a standout online presence that speaks volumes to potential employers. Elevate your job application game with Solide CV.
Preview / Demo:
→ solidecv.framer.website?via=luka...