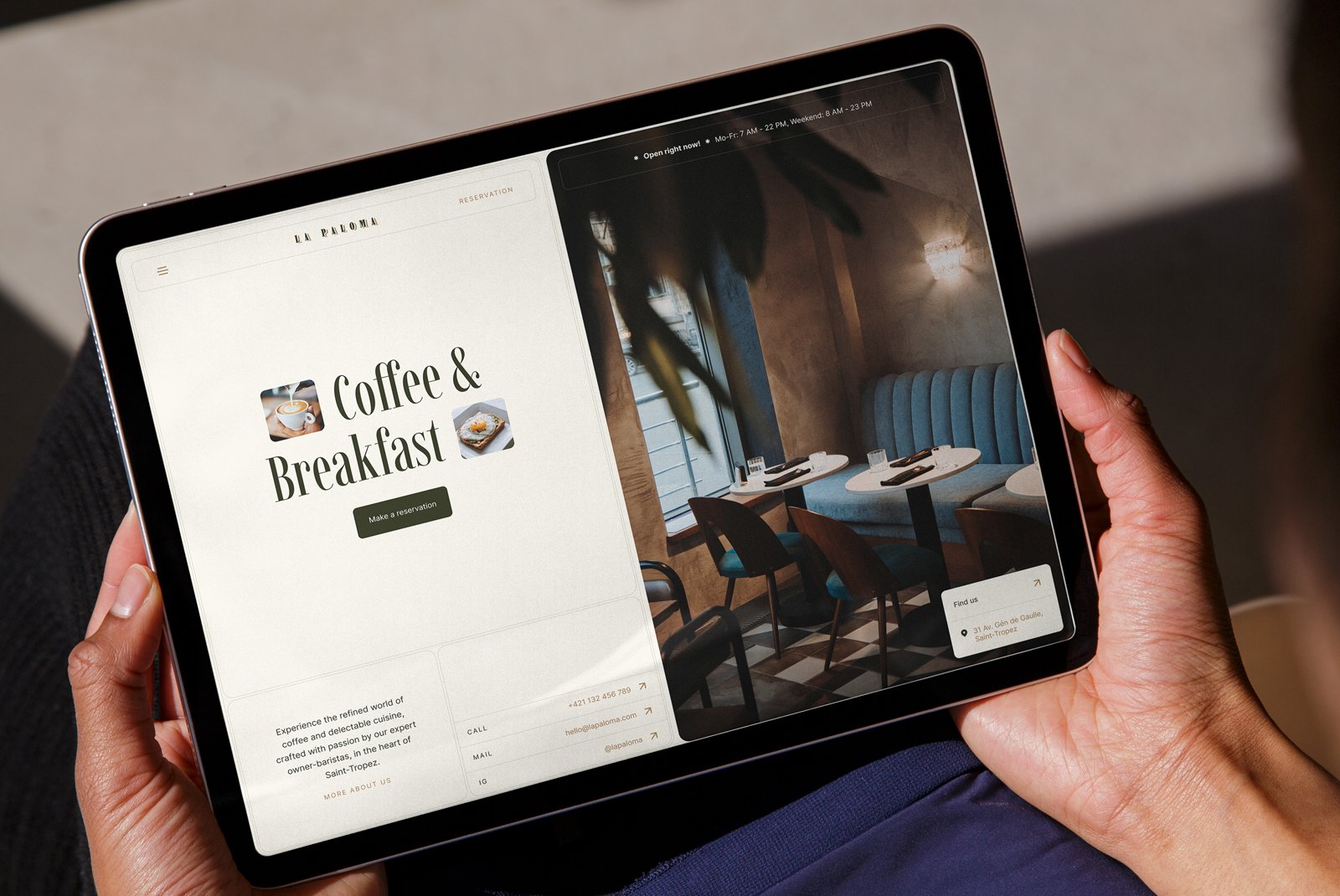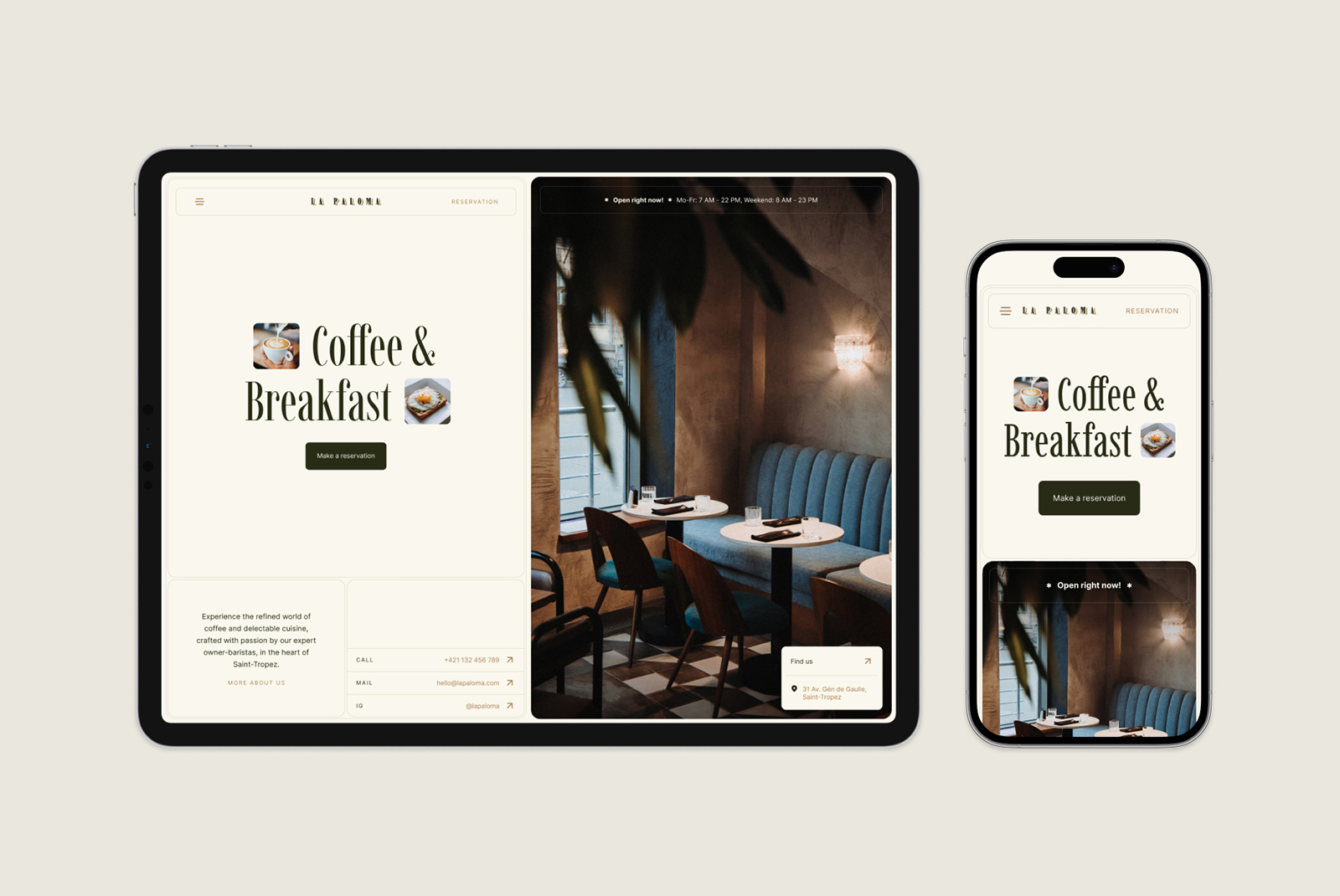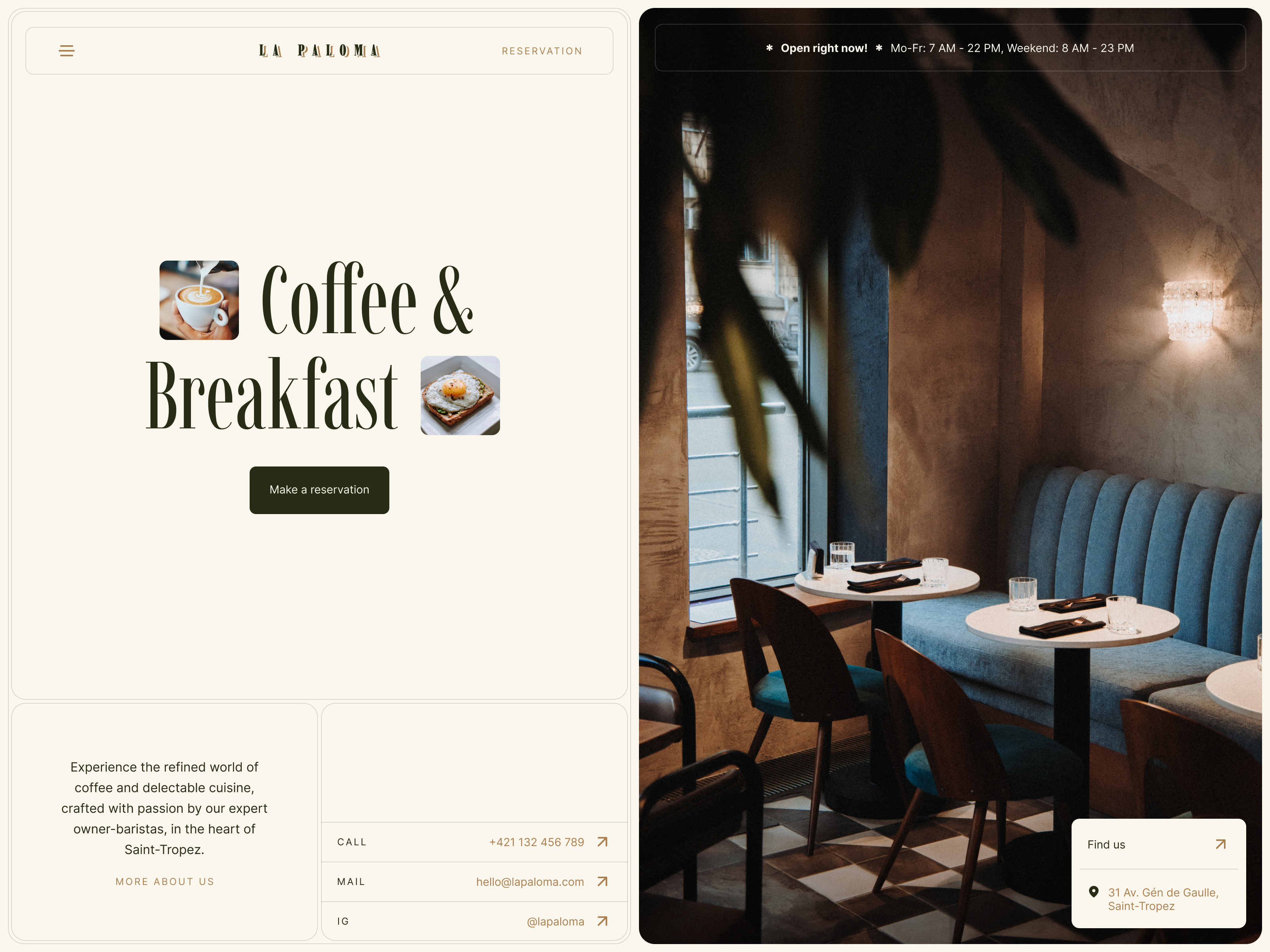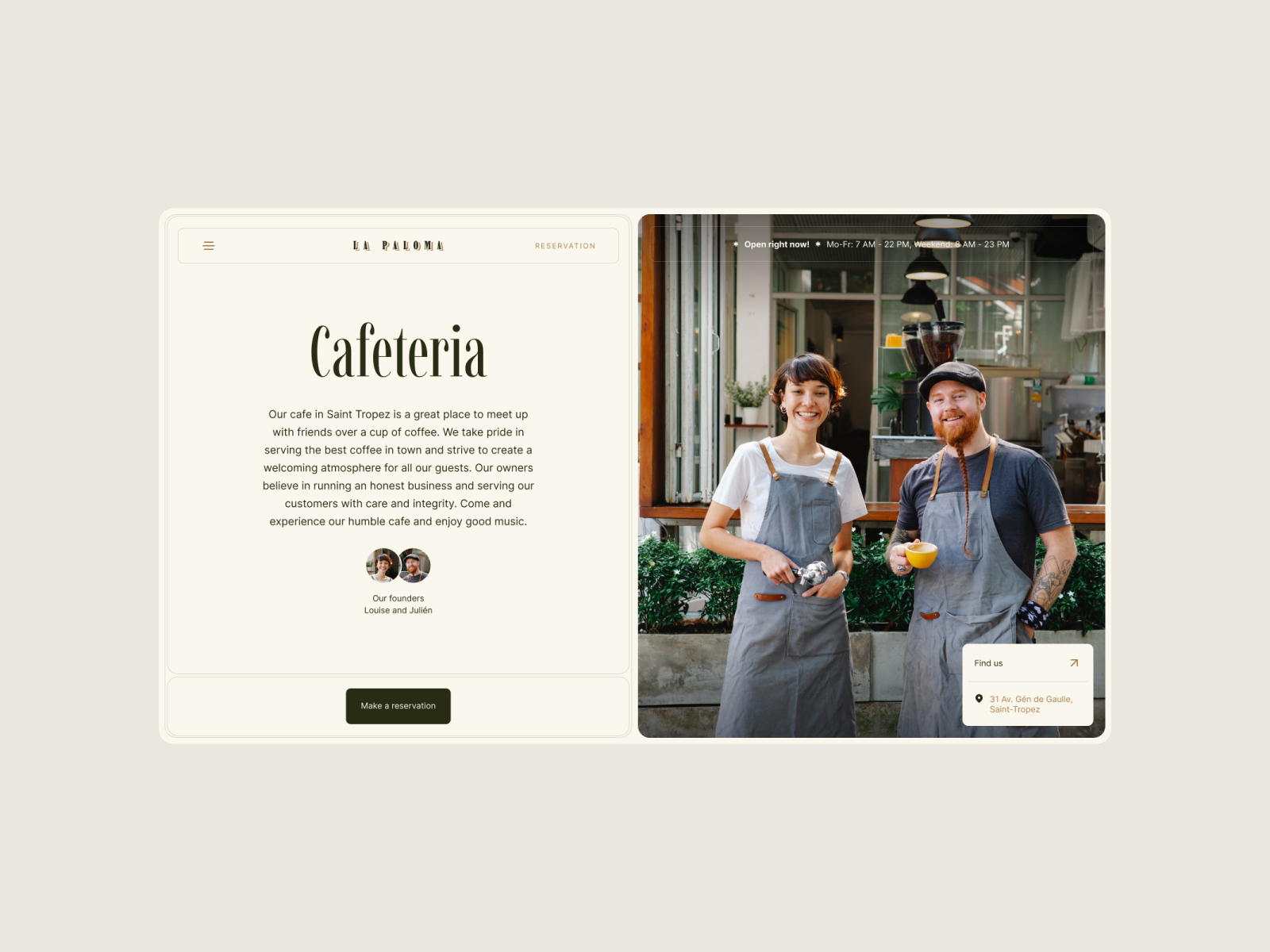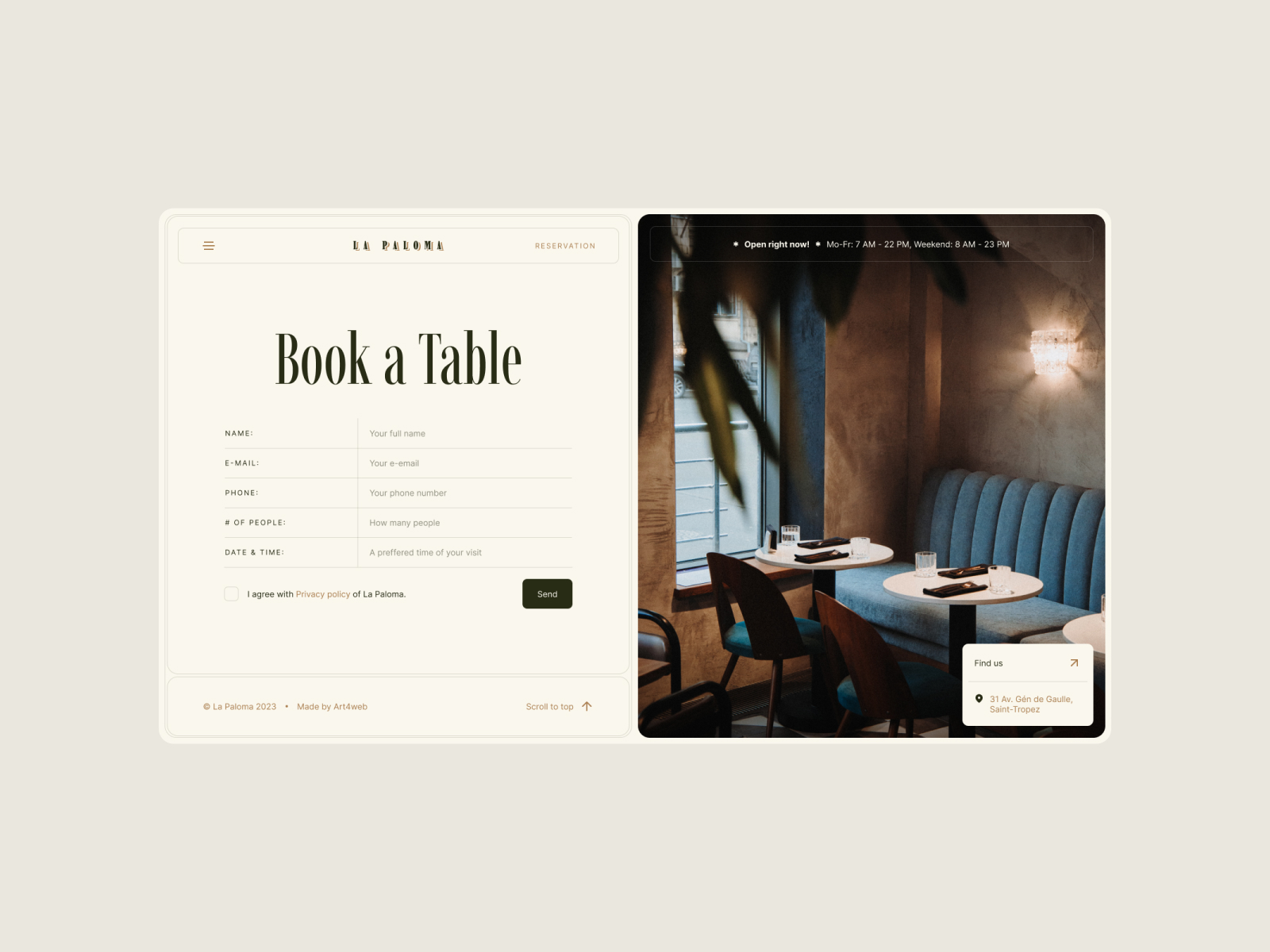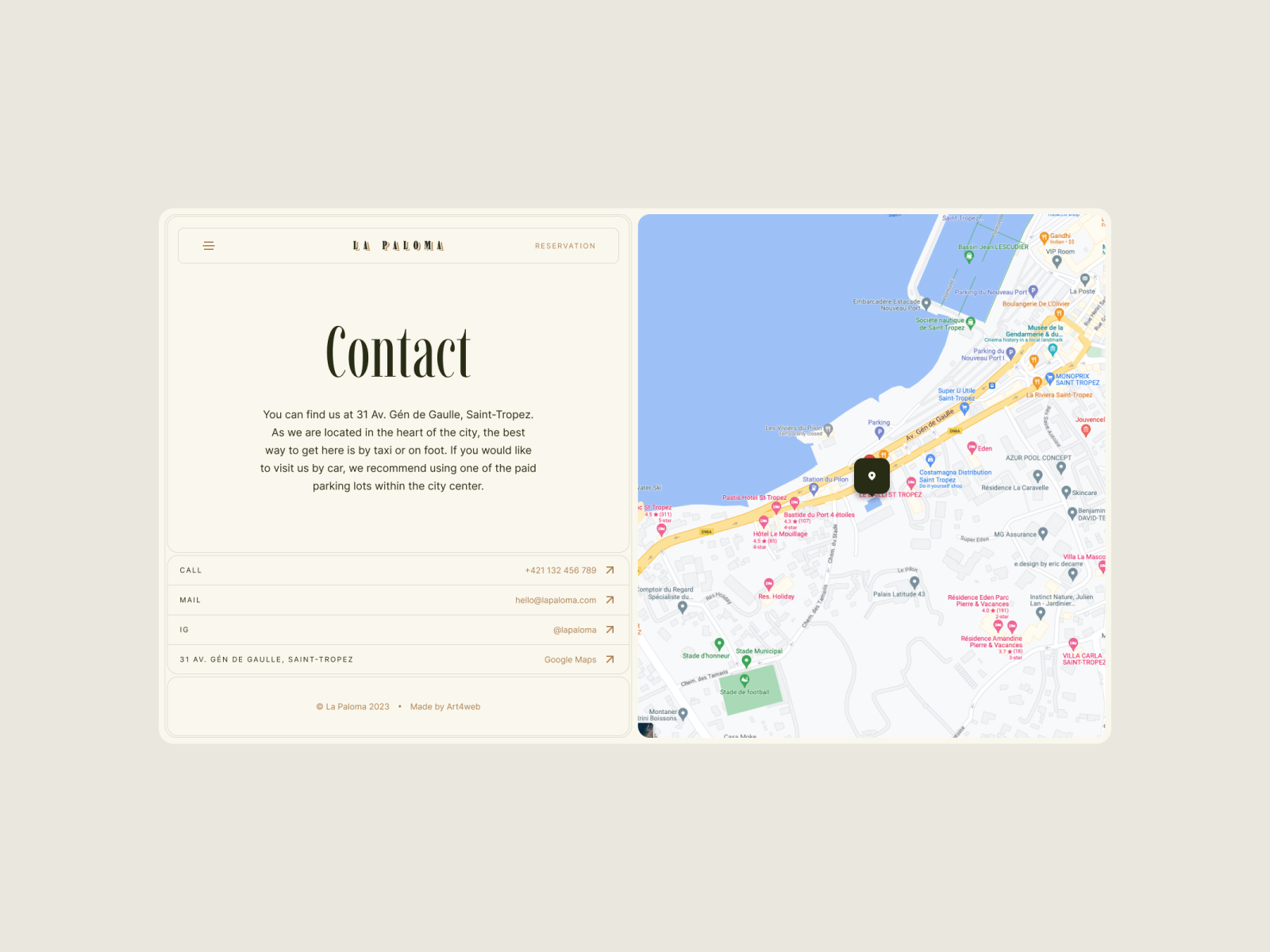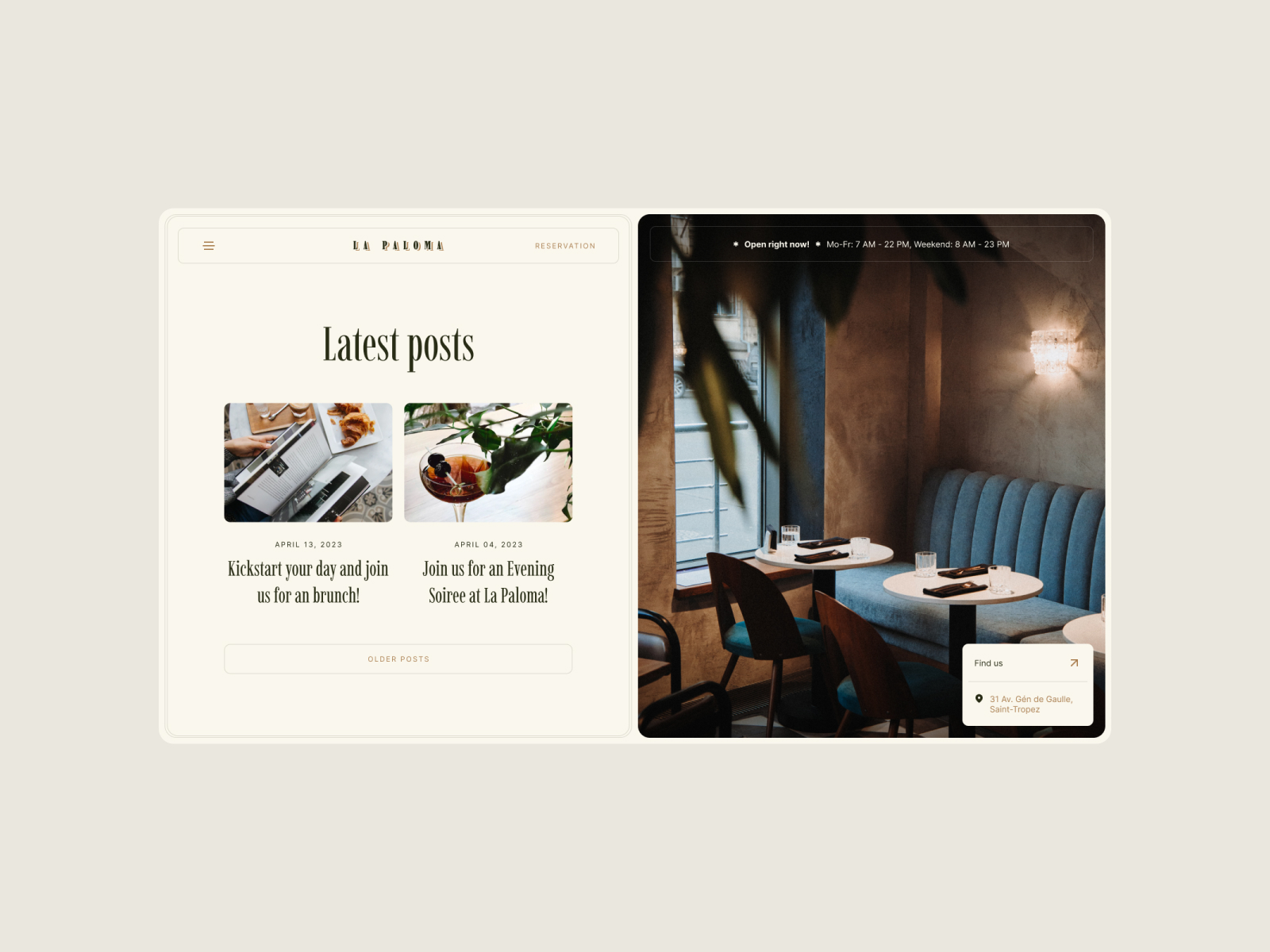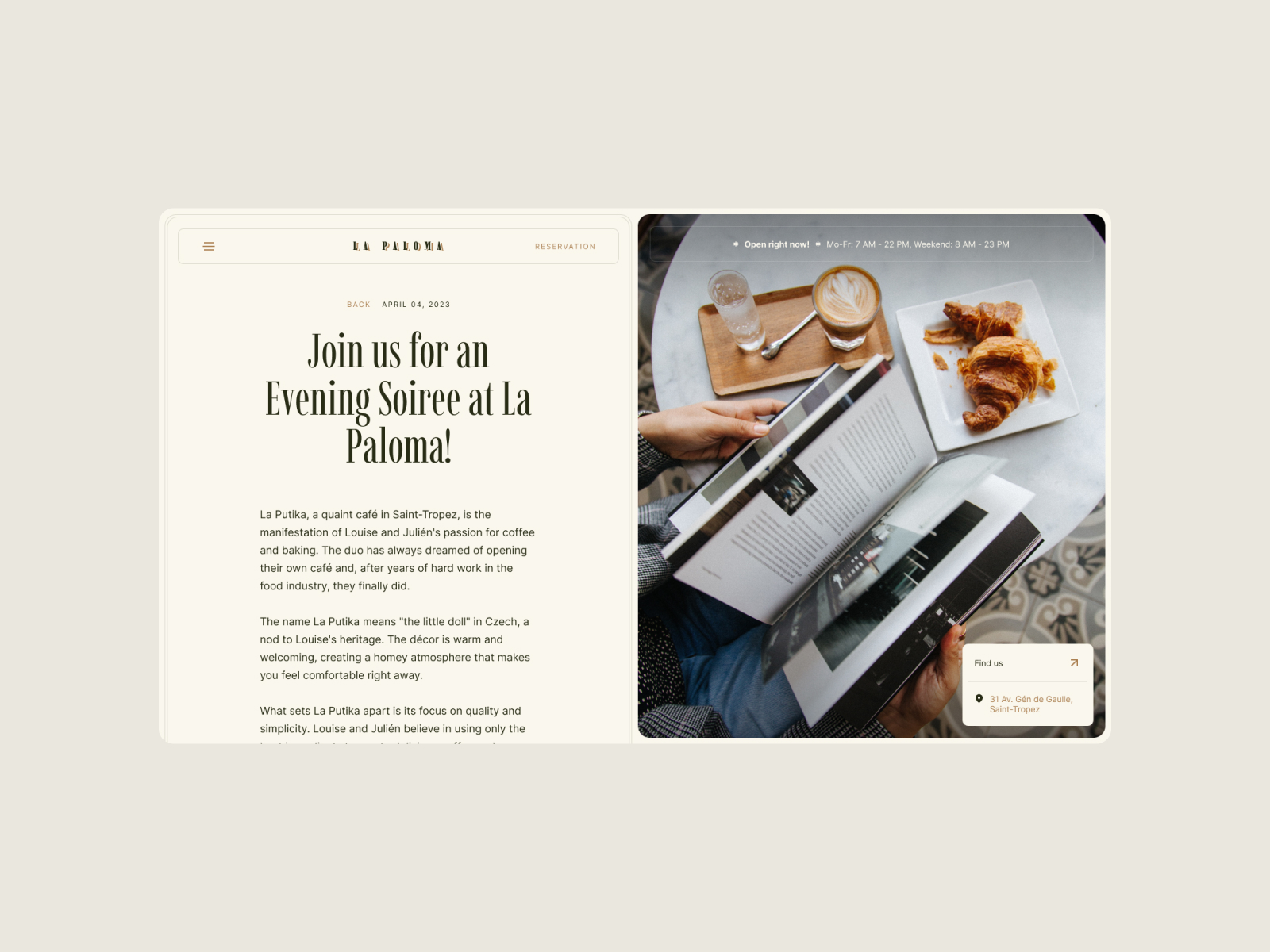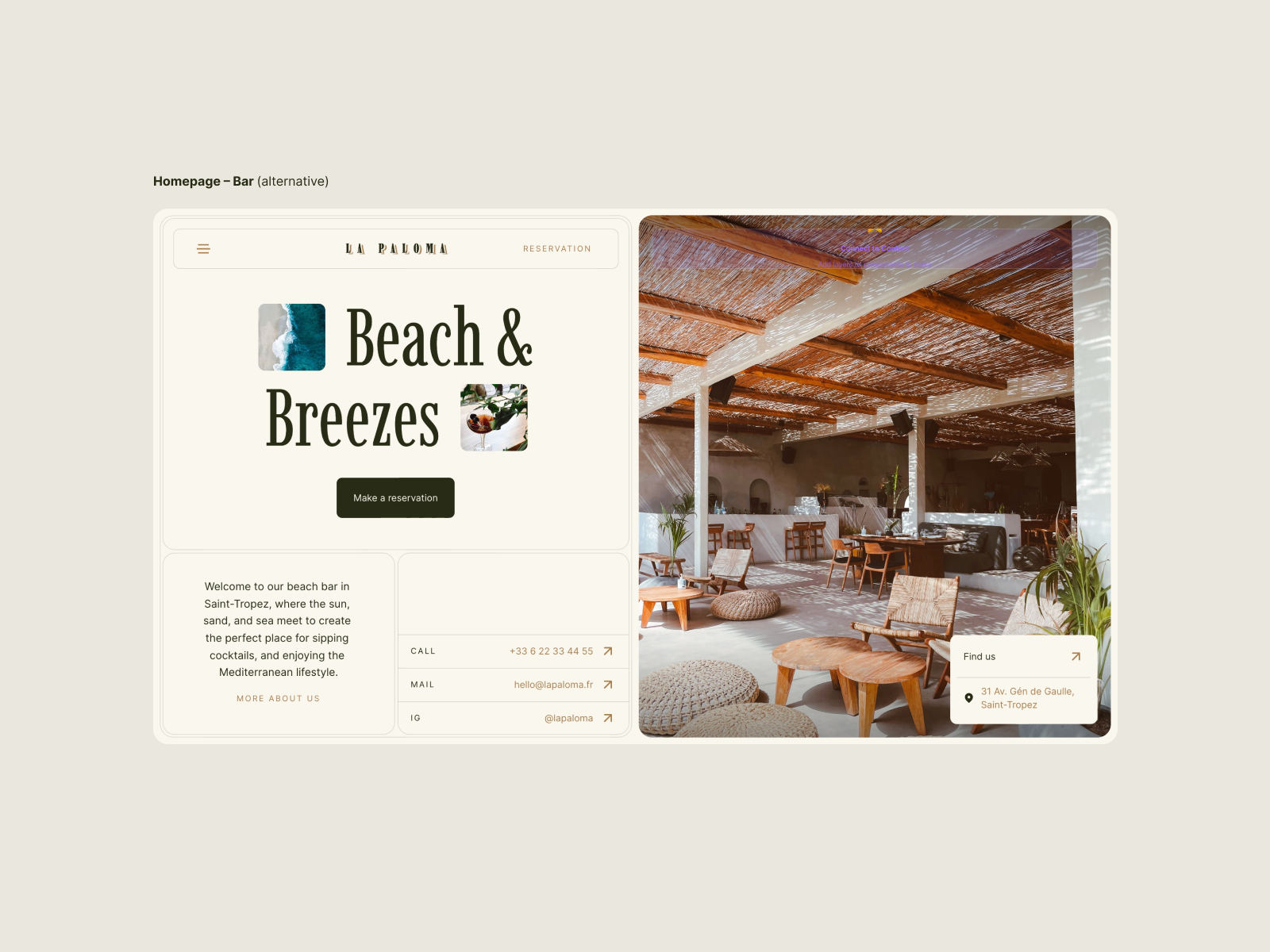 La Paloma — Cafes or bar Framer Template
$35.00
Introducing La Paloma, the ultimate Framer website template designed for cafes, bars, and restaurants. The template was inspired by the theme of the sun-drenched French Riviera, inviting visitors into its soothing atmosphere with a fresh drink in their hand and great music in their ears. With its stunning scroll effects and more alternative options for showing your content, La Paloma is the perfect way to showcase your business online.
Main pages:
– Home – containing sections for hours, about, latest blog articles, and booking form. The homepage is pre-prepared in 3 various options. You can use it as a scrollable or non-scrollable landing page.
– About – You can also use it separately as a page or just as a section on your Homepage.
– Contact – separated contact page showing a big embedded Google Map with all your contacts.
– Thank you page – One of the templates showing options for making the reservations is the custom code booking form with a separate Thank you page.
– Blog with dynamic CMS and individual article page design
Homepage variants:
– Default (Cafe) – Full scope, scrollable with custom code reservation form
– Alternate (Cafe) – Reduced scope, scrollable with default Formsprark form by Framer
– Alternate (Cafe) – Recuded scope, non-scrollable with external bookings
– Alternate (Bar) – Reduced scope, non-scrollable with external bookings
All of these are just illustrative variants of homepage layout, you can obviously create your own combinations.
Main functions:
👉 Hamburger menu with animated hamburger icon component
👉 Customisable ticker for opening hours
👉 3 table reservation options:
– Custom code form with (optional) GDRP consent checkbox with custom Thank you page
– Formspark Framer form
– Link to Zenchef or other booking platforms
👉 Blog with dynamic CMS
👉 Gallery (as a scrolling component or customisable slider)
👉 Google map
Preview / Demo:
→ lapaloma.framer.website/