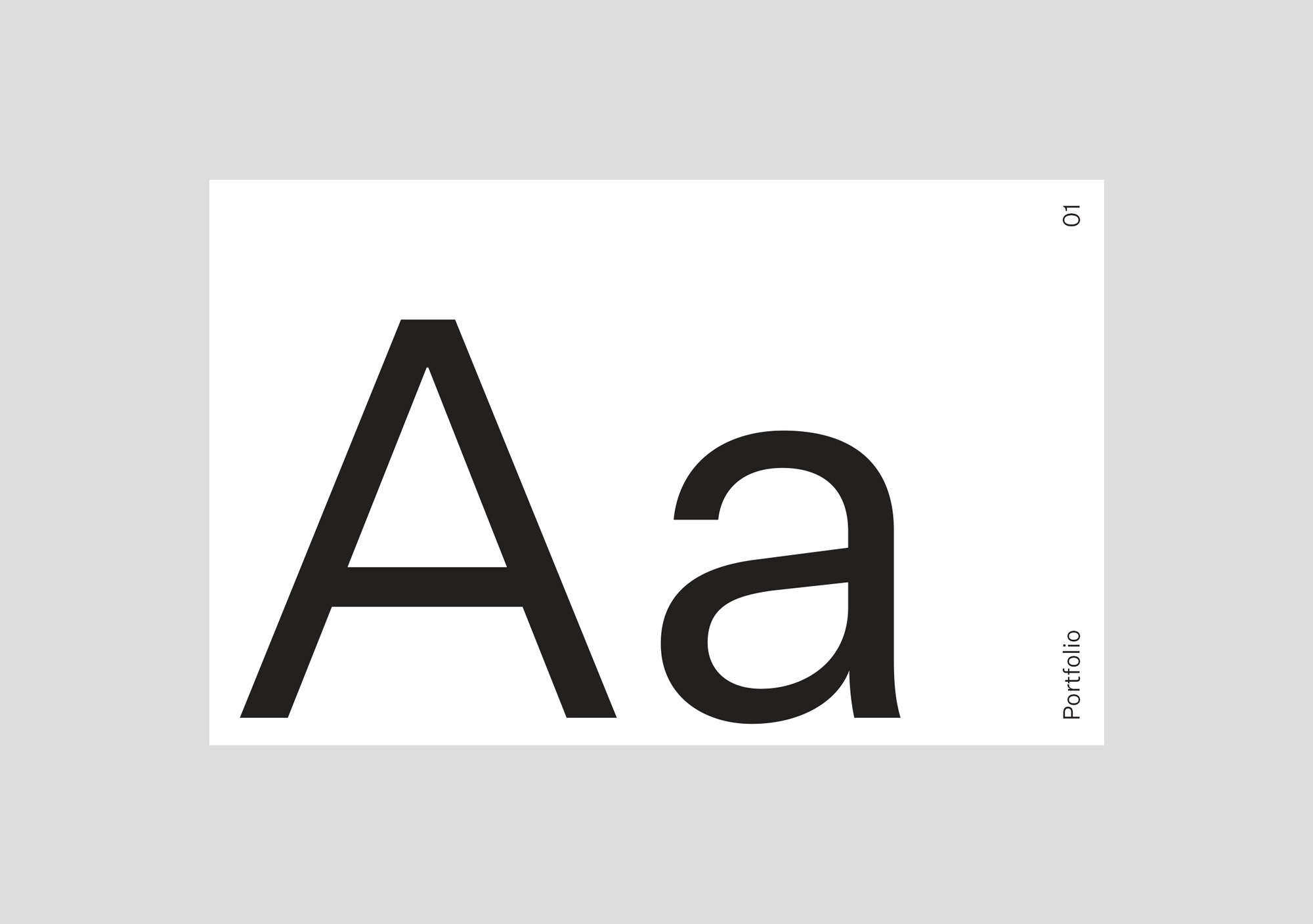 If you're a designer, chances are you need to write a case study for your design portfolio. But what is it? And how do you get started?
You've taken the time to round up your projects, design each page, and save your favorite images. Now it's time for what could be a tedious task — case studies! Your portfolio should show off your skills and give employers insight into who you are as a designer, and case studies help you accomplish that goal.
What is a design case study?
A case study is a project you've completed that you want to show off to potential employers. It's an ad for yourself — a long-form web article within your portfolio that contains an assignment you completed and an explanation of your approach.
To start, create a case study page in your portfolio. This will be the main "hub" and will house all of the links to individual case study pages in one, nice little package. Each of your case study links should have an eye-catching graphic or image next to it to draw in future clients.
So how many should you list? There isn't a set number — but the general rule of thumb is to only include projects you are proud of. This will likely be the first impression you have with potential clients, and you'll want to make sure that they view your best work.
Everyone's style is different, so the design aesthetic is up to you. Put your design experience to work! Choose a layout that's easy to read, pleases the eye, and enables you to include copy and image captions. If you're strapped for time, there are a variety of mockups online to help you get the ball rolling.
Provide captions for every image you include throughout the entire case study. If you don't you'll leave your viewer confused; like you threw it together haphazardly and didn't care to provide context for your work.
How to write a case study
You've probably heard the adage 'A picture is worth a thousand words.' Even though this is true, it's also not enough to intrigue and capture your potential clients. Think of it as writing an advertisement for a product or service. Highlight the benefits of doing business with you and then provide evidence that backs up those claims.
Write your case studies now
The best practice is to write about the project while it is still fresh in your mind. It'll be easier to remember the details that went into it and why you made the design choices you did. Sure, it might seem tedious to write about the process while you work on it, and you'll probably have to adjust the copy later to fit your final draft. But if you write down your thoughts now, you won't feel rushed when you are ready to publish.
If you just thought to yourself, "But I finished this project ages ago". Fear not! Use saved email correspondence or assignment documents to jog your memory. Drafts, drawings, and notes you might have saved will also be helpful. Next, go through the finished project and jot down the process that went into the final design.
Write in your tone and voice
Your online portfolio, and case studies, should be written in your usual tone and voice. Plus, a consistent overall style helps potential clients connect with your work. They'll get to know your design capabilities, and you as a person — so don't be afraid to make it interesting!
Also, avoid overuse of technical detail and jargon — it might distance your reader. Sure, you and your fellow designers will know what they mean, but sometimes not even potential clients will understand. Plus, you want your portfolio to be accessible to everyone, including people without design experience. Use your own voice and be as clear as possible.
Include context and details
Whatever you decide to include in the copy is completely up to you, but there are a few basic details that will help set the stage for each case study. Potential clients need to see how your design work has progressed over time. A sentence or two for each topic should be more than enough so feel free to keep it brief.
Client name, industry, and location:
When a client looks at all of your case studies as a whole, they will see your experience in different industries (or your expertise if you prefer to focus on one). A location will indicate if you typically stay local or branch out to other regions.
Project goal:
What was the project about? Specify what the client asked you to do or what was included in the brief.
Observation and experience:
Ask yourself why you took a certain approach to the project and how it led you to the result. Bonus points if you include an early sketch of your design ideas, outline your experience, and why you chose that route.
Client expectations:
What did the client want to accomplish with the project? Write about the guidelines they provided.
Results:
No need to get too detailed or create an in-depth analytical report here! Simply talk about how the project was a success. Don't be afraid to mention setbacks either. Maybe you created a concept your client didn't choose, but it was your favorite to design. You can talk about what you learned from it and why it is still valuable.
Give credit where credit is due
Did you include a team project? It's especially important to add the names and roles of others who contributed. It can be as simple and a name and title — there is no need to get into specifics. Don't force your potential client to figure out what role you played.
Mention challenges as a way to play up your strengths
Of course, you want your case study to look like the project went off without a hitch — but we all know it doesn't always work that way! Mention challenges that arose along the way and how you overcame those obstacles.
Talk about how there was a tight deadline, how you dealt with revisions, and so on. It will show you are flexible and a team player. Was your final design completely different from your initial draft? This will show you can adapt and change as needed.
Avoid an image gallery look
Find a case study mockup with assets that allow you to include graphics, images, and text. Your images show off the design, and the text helps each reader understand your process. So if you opt for a layout that only has space for a single paragraph, you miss the chance to sell yourself.
Another good practice is to keep your case study brief and scannable. A potential client should be able to scan your project and get an overall feel for who you are, how you work, and the results you can produce in seconds.
How to design a beautiful case study
You won't be the first — or last — designer that needs a case study for their portfolio. Perhaps you haven't even created your portfolio yet, or you just completed your first project.
If you're a beginner, Wix is easy to use because they offer hover-over tooltips plus drag and drop elements. They also offer templates for a wide range of industries.
Squarespace is a website builder that creates contemporary, mobile-responsive websites. Their plans are affordable and they offer design-conscious templates. Squarespace isn't as user-friendly as Wix, so if you aren't a seasoned designer you'll need patience and time to achieve your desired result.
Many folks turn to WordPress.com because of the affordability factor, but buyers beware. There are great tools and features available, but this website builder is mostly for tech-savvy people who want full control over every aspect of their site.
Take your case studies to the next level with assets provided by Supply Family. You've spent enough time writing about your case studies, and if you don't want to waste time on the design aspect then they've got you covered!
They offer outlined browsers that upgrade your interface, as well as beautiful mockups and graphics that guarantee you stand out from the crowd.
There are a ton of great examples online that you can browse through for motivation. Research which platform would be the best option for you, and then let the portfolio building begin.
Additional tips and tricks
1. Engage your reader. It'll be easier to read if it's written like a story. Explain the assignment, describe the process, talk about your experience, and how it was a success. Don't forget to pepper in the other important points that were mentioned above!
2. Review past positive client communication to help get you in the mindset to sell yourself and your work.
3. Look at the process for each project from an outsider's point of view, or like you have to explain it to a young child. You're less likely to skim the surface and leave out important points.
4. Each case study can have a different style and in fact, it should! Create an experience based on each project you've worked on. Choose different mockups to help differentiate and set them apart. Each one won't fit into the same mold, and it will be worth it to tailor them as needed.
Remember, your design case study is an example of your work that shows off your skills and expertise. Use both images and text to tell the story behind a project and establish credibility with potential clients.
It should be a truly authentic representation of who you are and what makes your design process so great. It is not just about the final product or service — it's also about how it came to life through your process and experience. The more compelling your story is, the better chance you have to land that dream job.