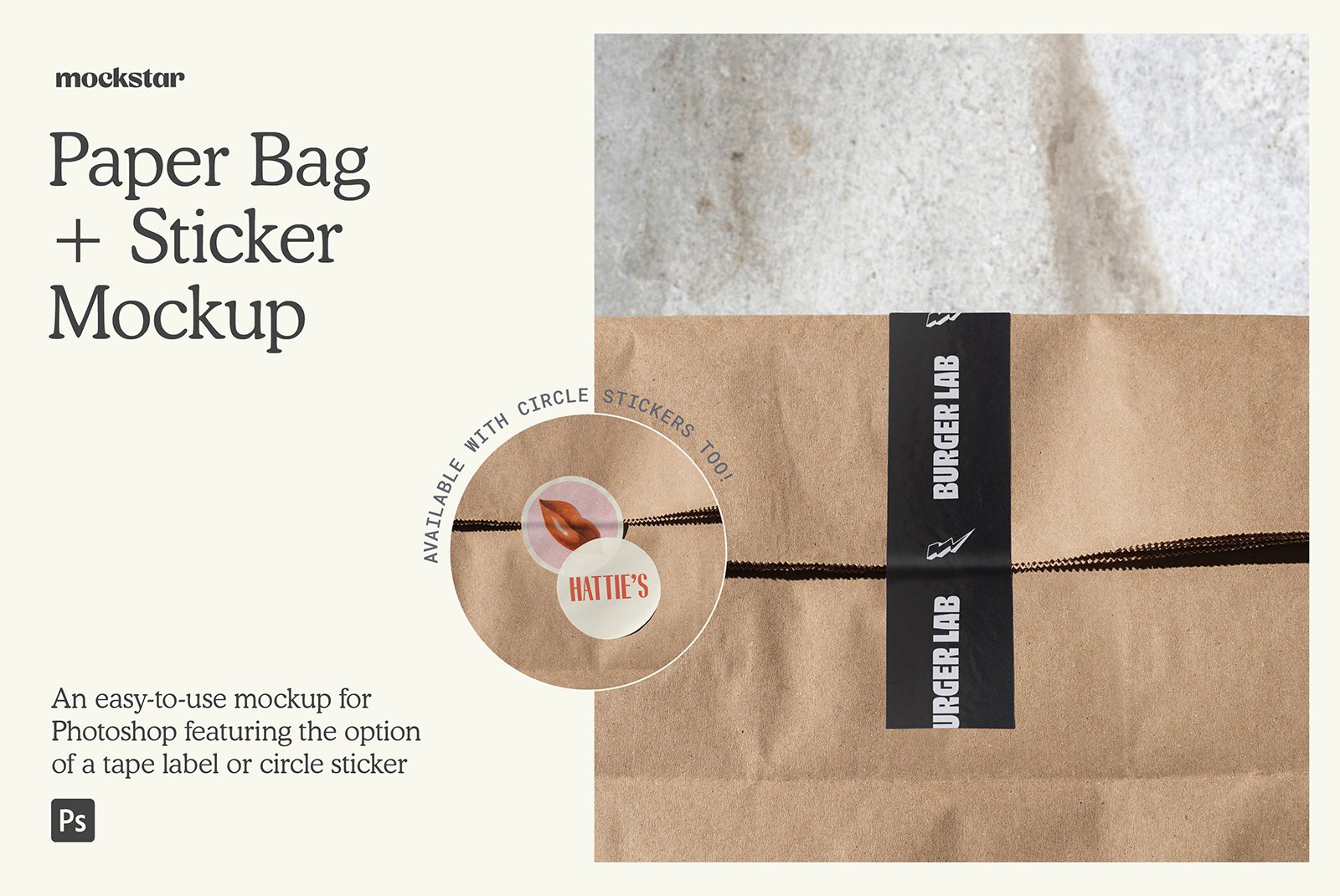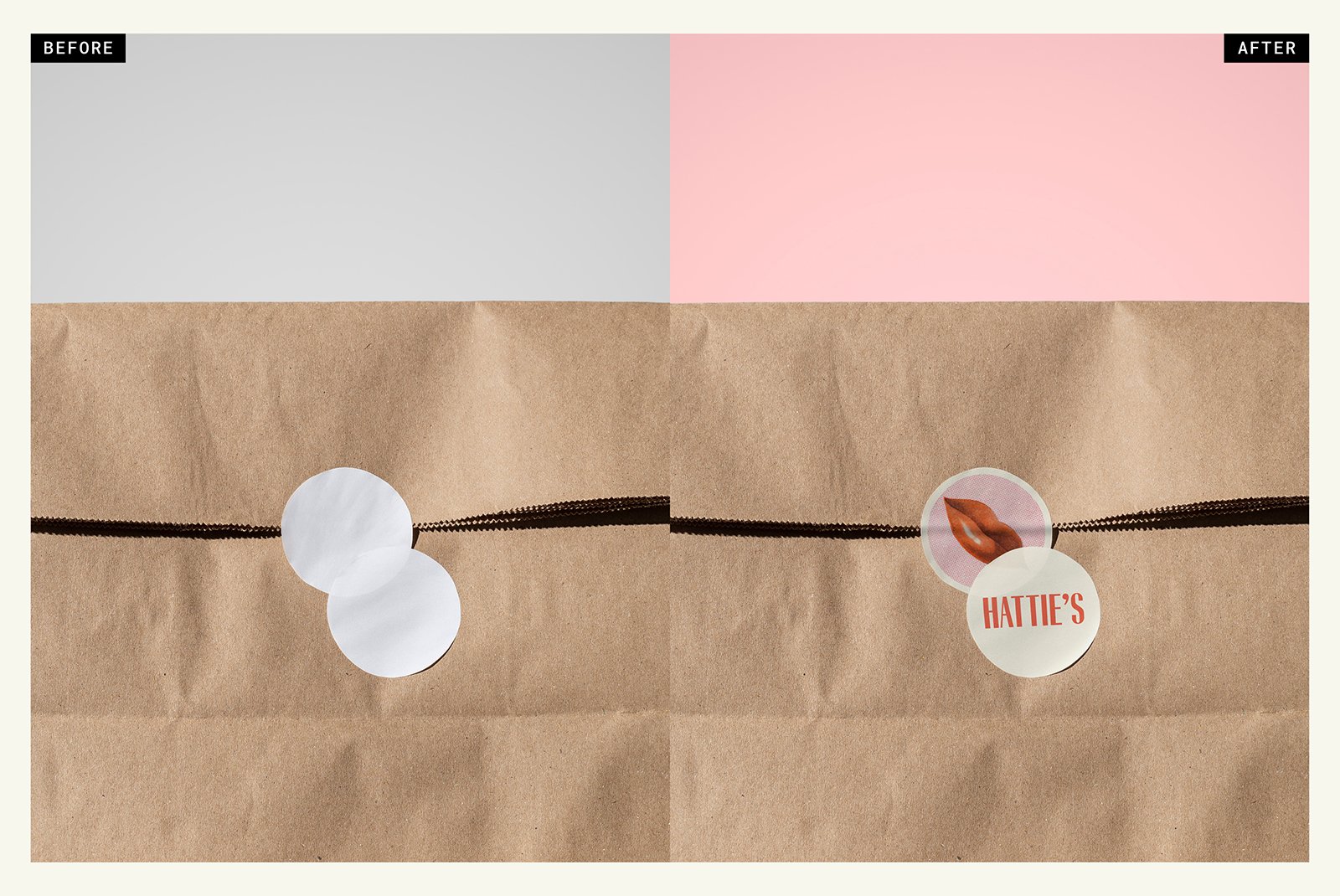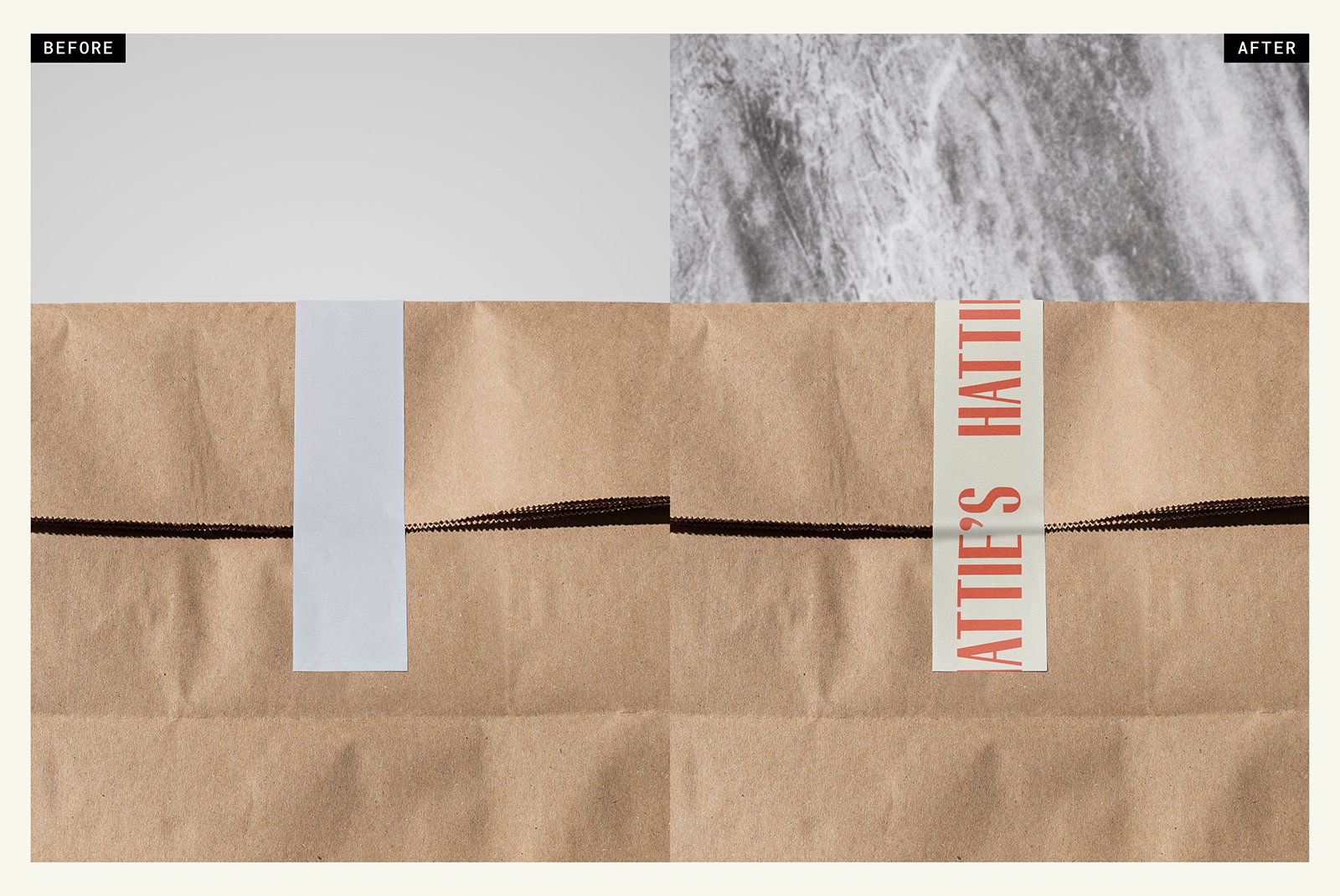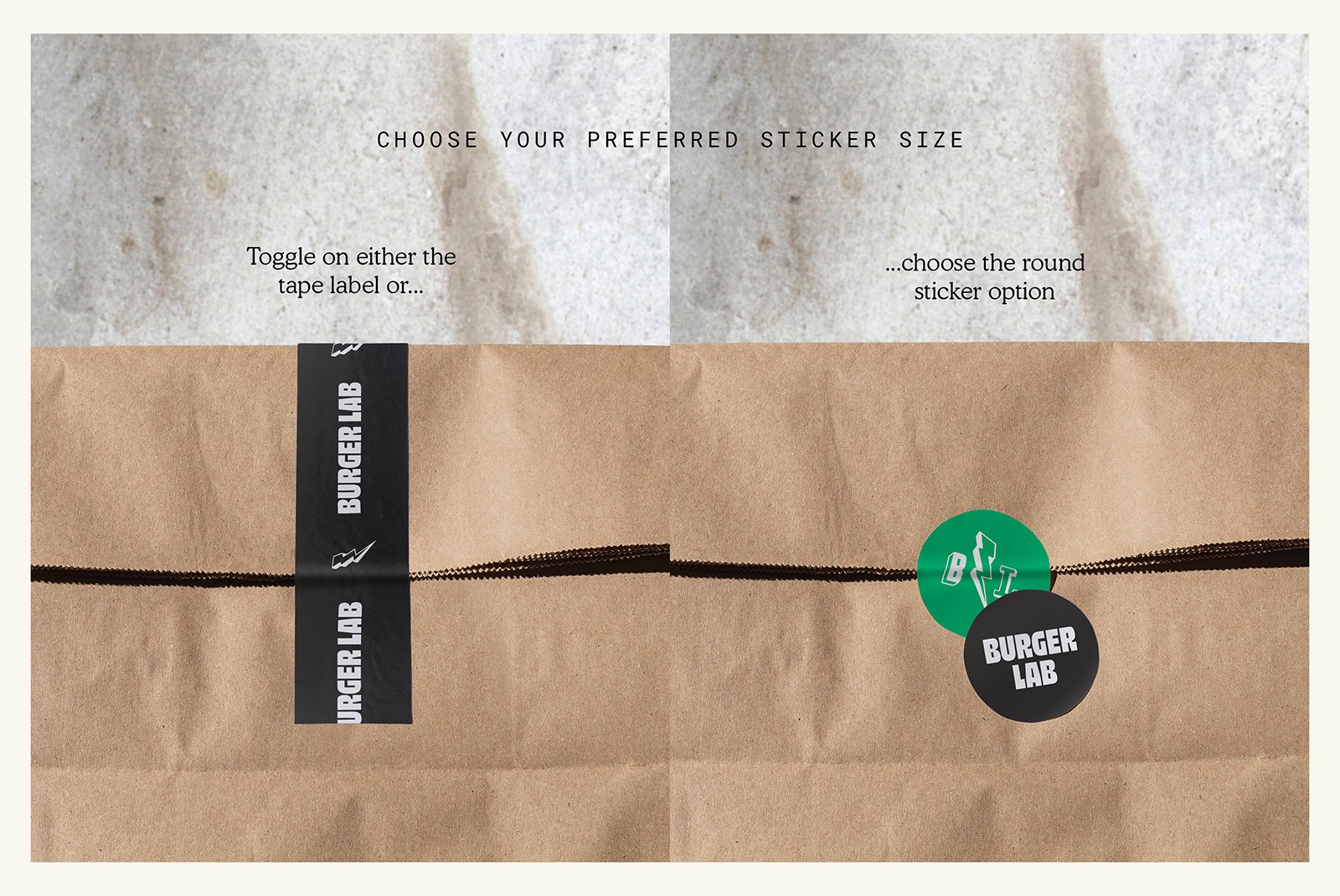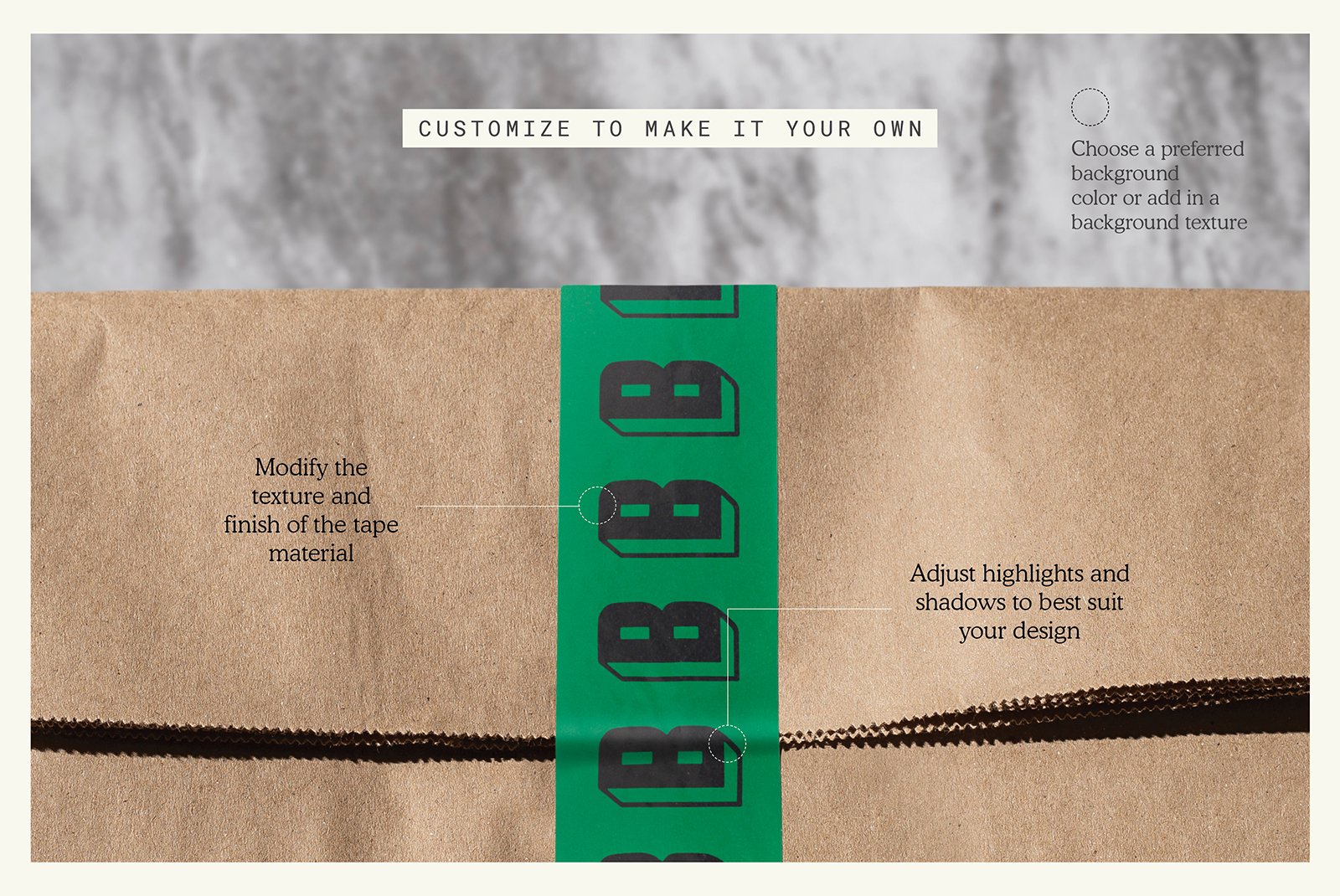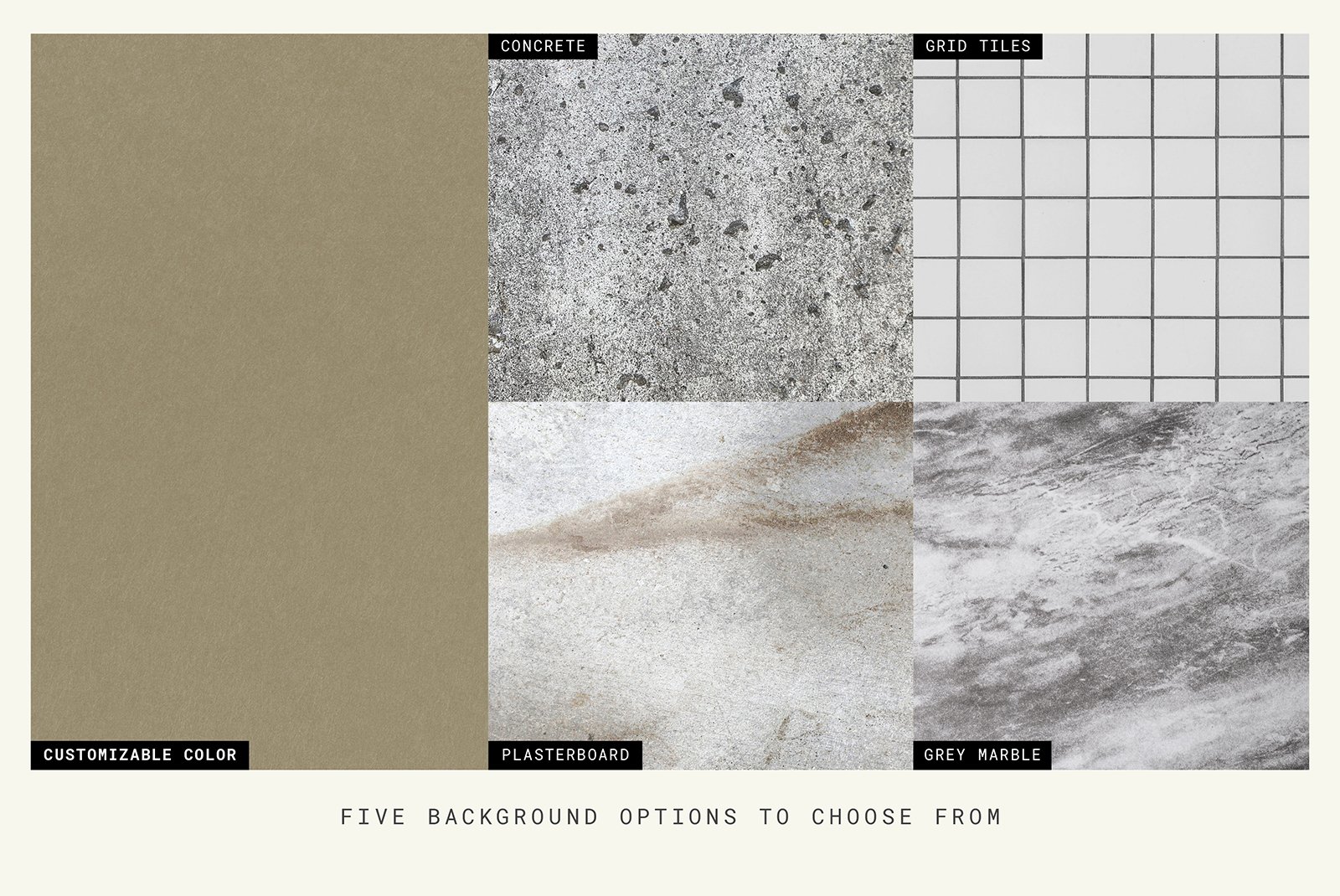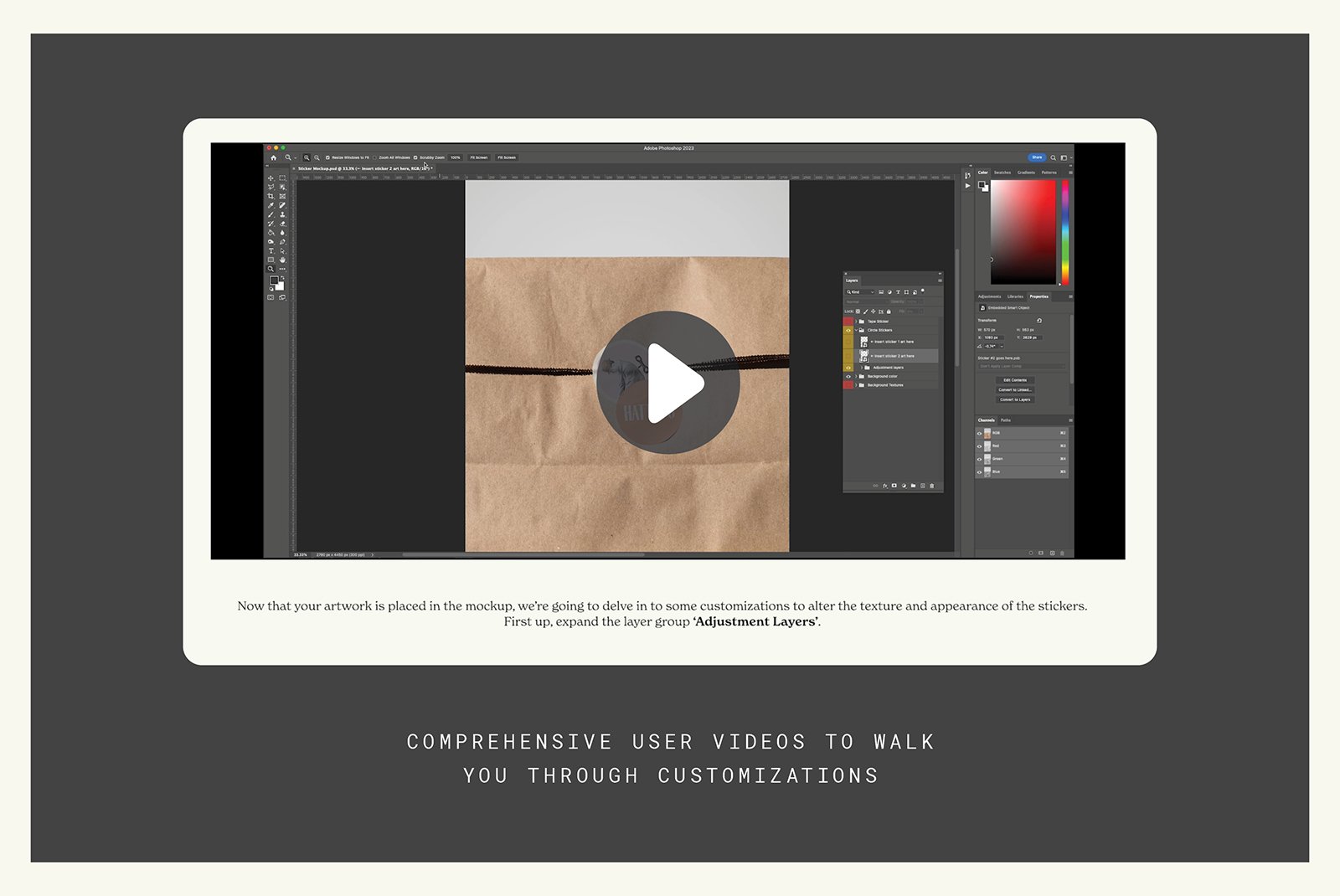 Paper Bag + Sticker Mockup
$16.00
Elevate your brand presentation with our Kraft Paper Bag Mockup – customizable with either a tape label or circle sticker!
If you're looking to up your packaging game, our mockup is the ultimate visual tool for that presentation or portfolio.
The close-up composition features realistic dimensions and authentic material, giving you a true-to-life representation of your final product.
With options to customize your bag using a tape label or circle sticker, you'll have the freedom to create a design that truly speaks to your brand's identity.
Using the mockup is a breeze. The easy to follow and clear instructional videos included show you how to toggle on (or off) the tape label or circle sticker, and make adjustments to the shadows, lighting and textures.
Features:
– 1 x high resolution .psd mockup with the option of choosing the tape label or circle sticker composition (vertical orientation)
– Fully customizable features so you can tailor the mockup to best suit your artwork
– Choose from a custom background color, or use one of the background textures provided
– Comprehensive user video's to walk you through customizing your mockup
– Compatible with Adobe Photoshop
—
Check out more of the mockups in this series, and the rest of our products at: https://supply.family/creator/mockstar/
Happy creating!