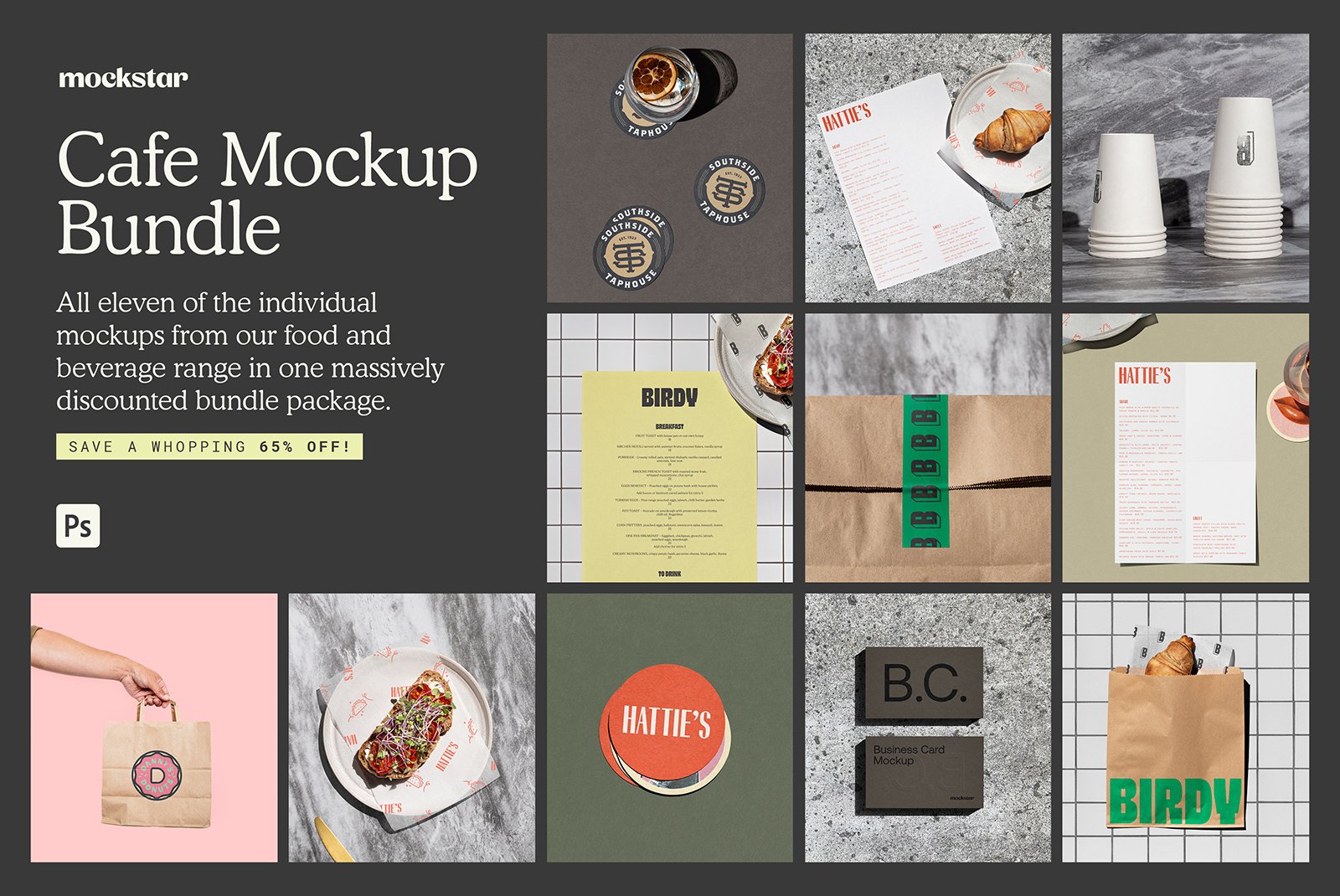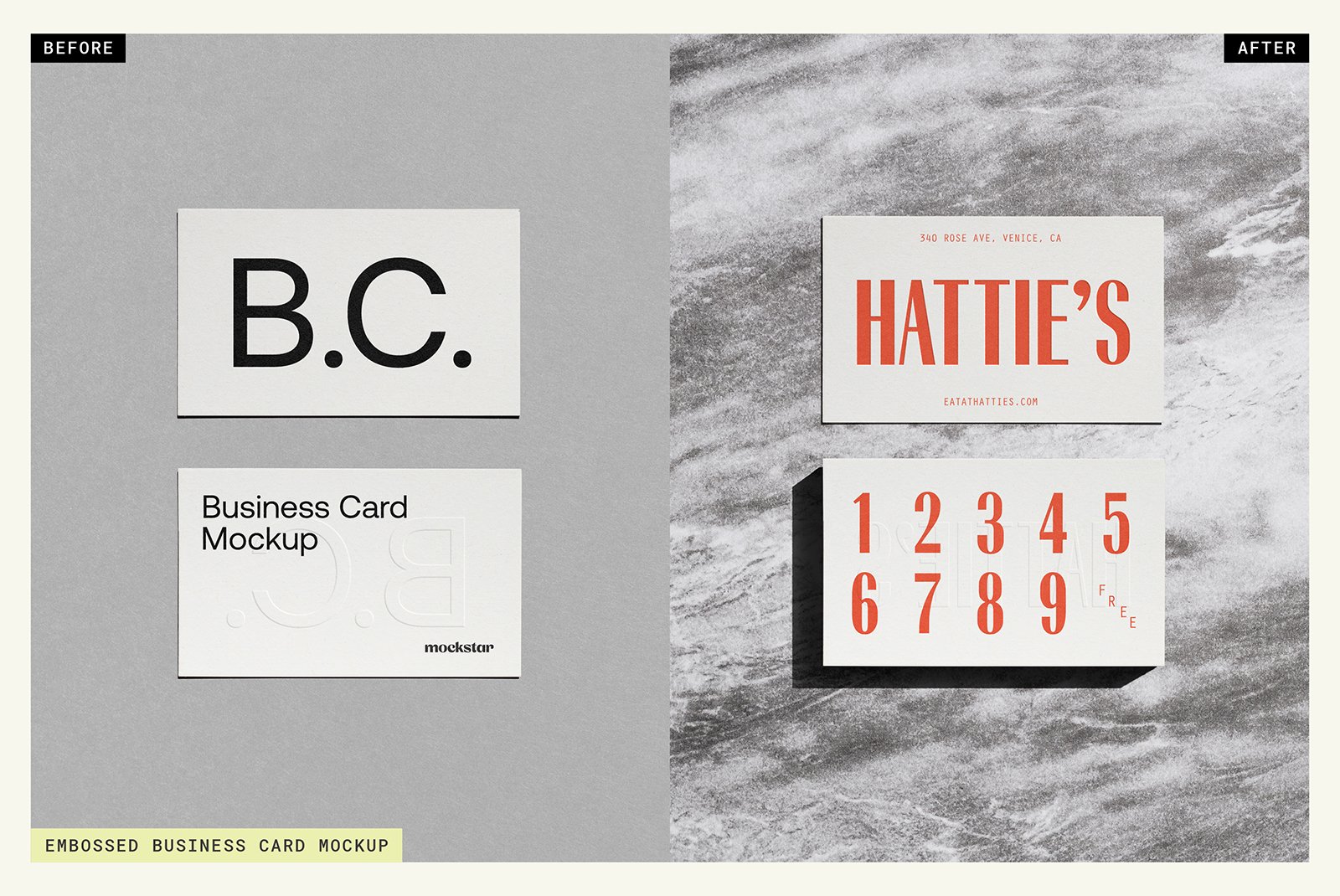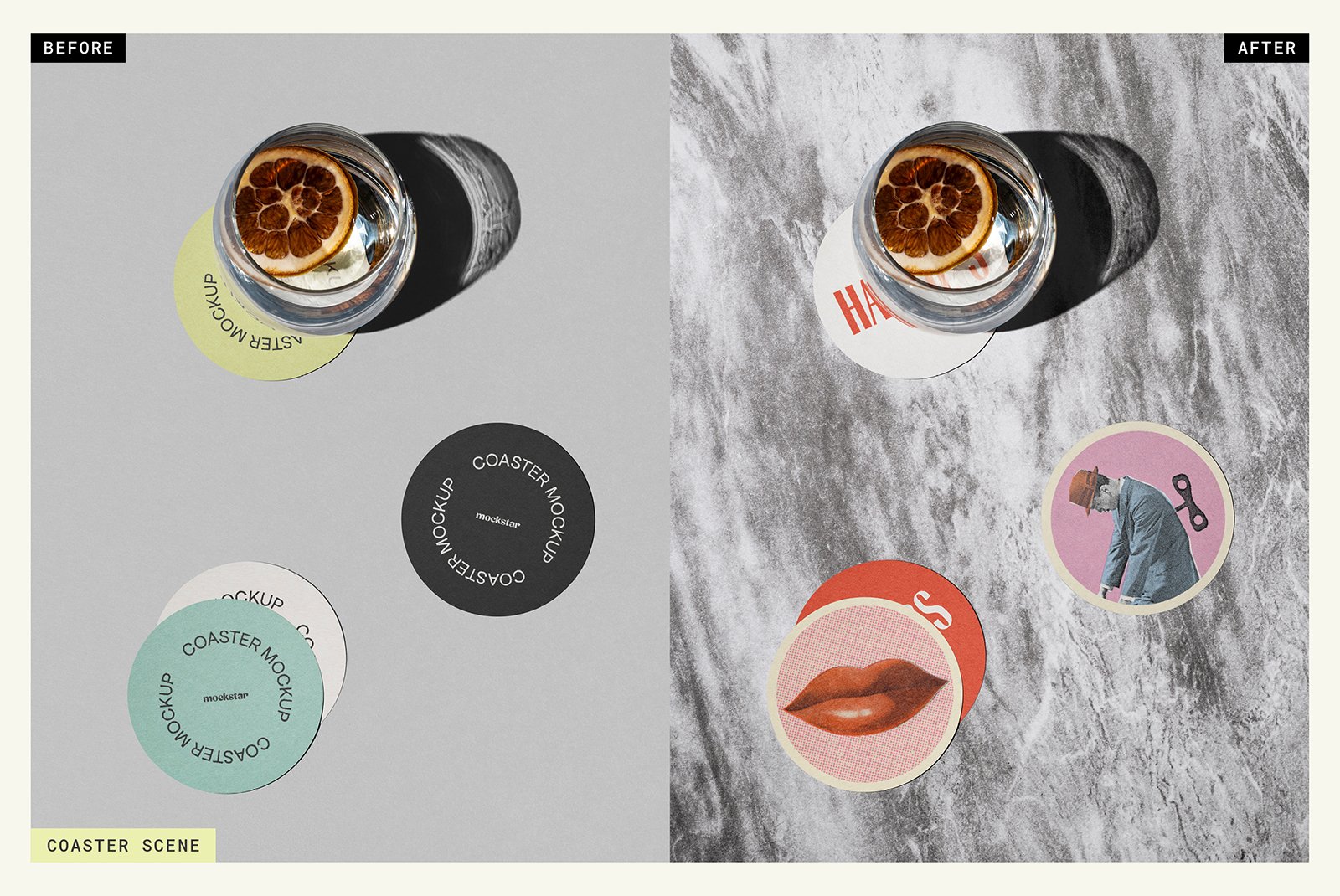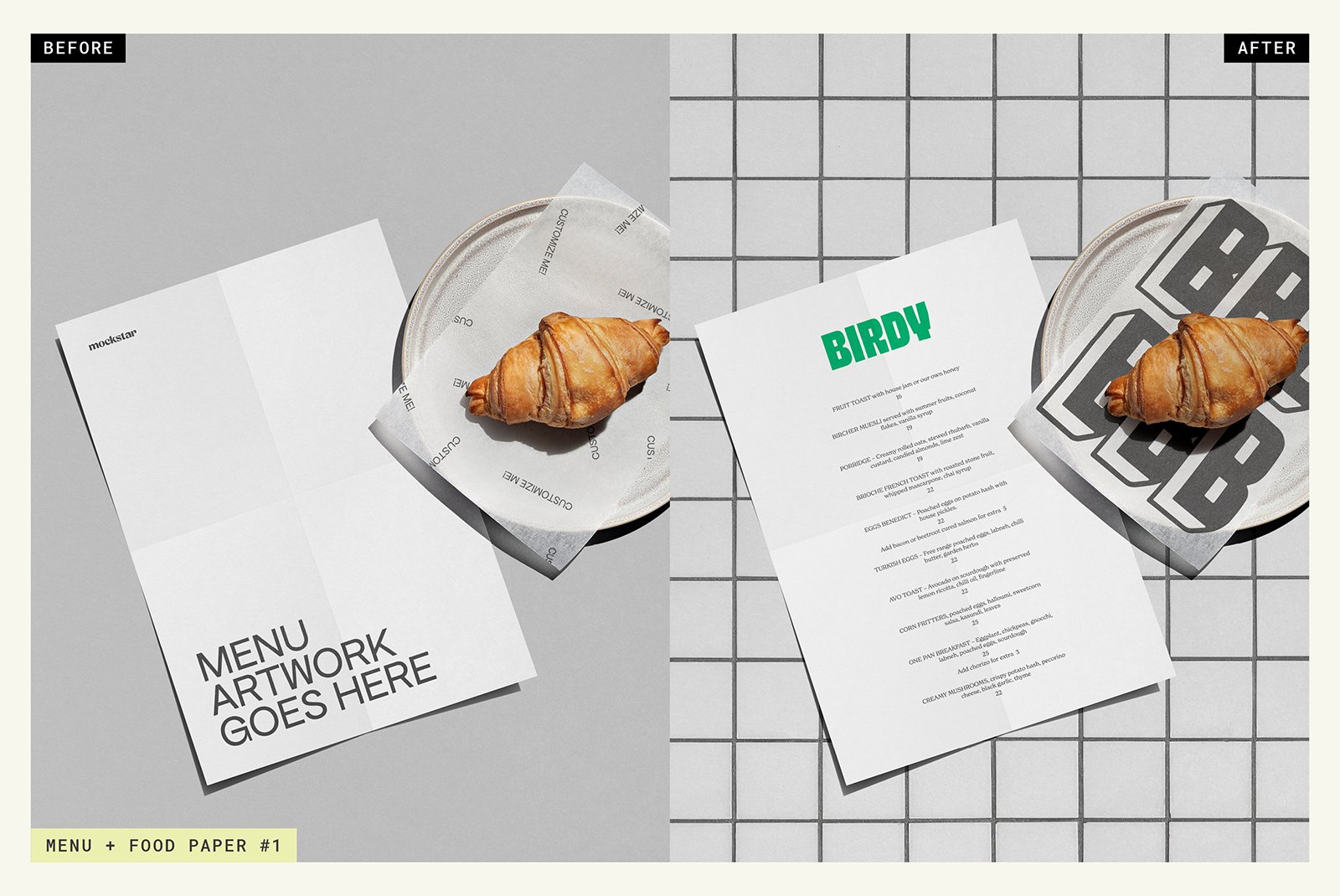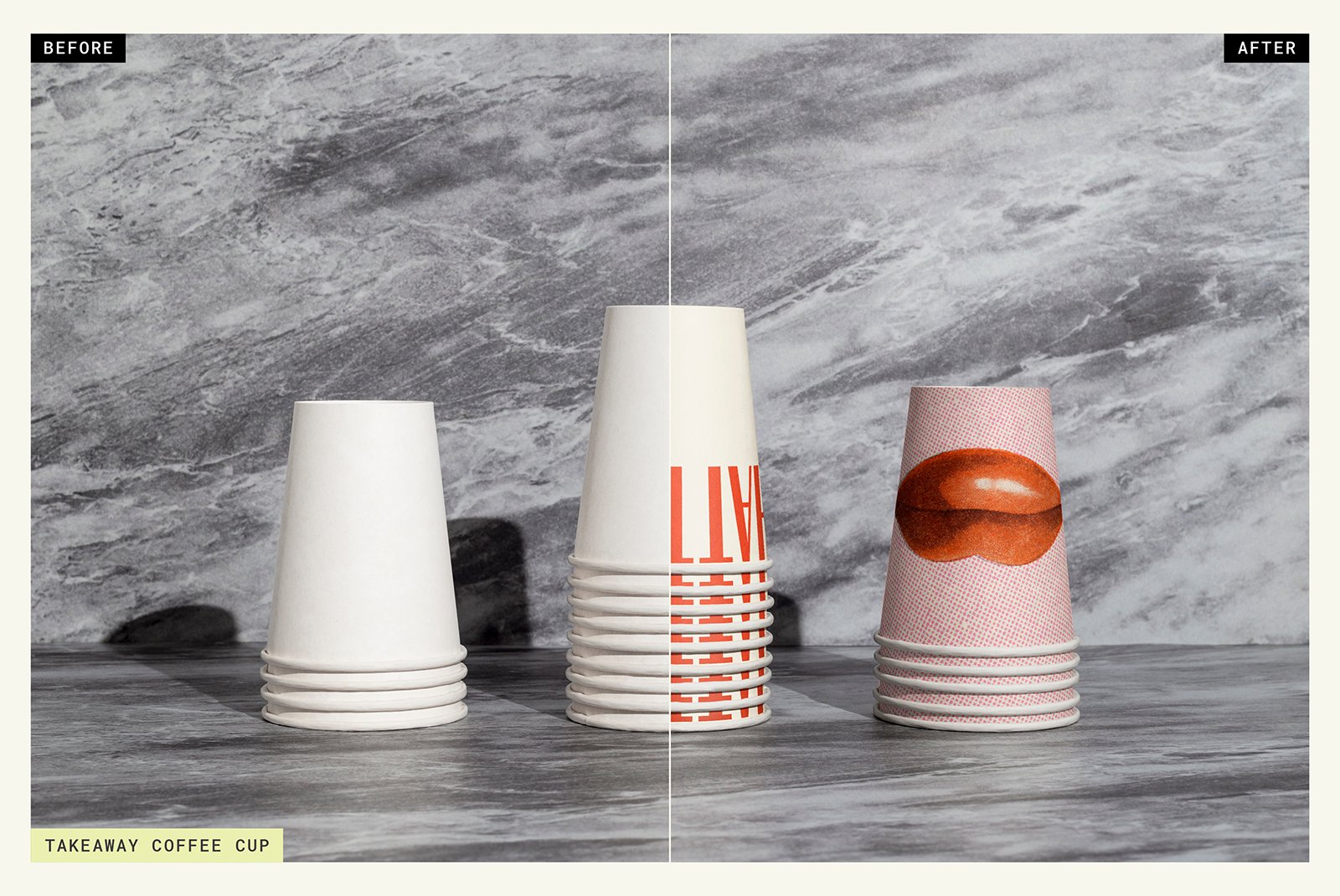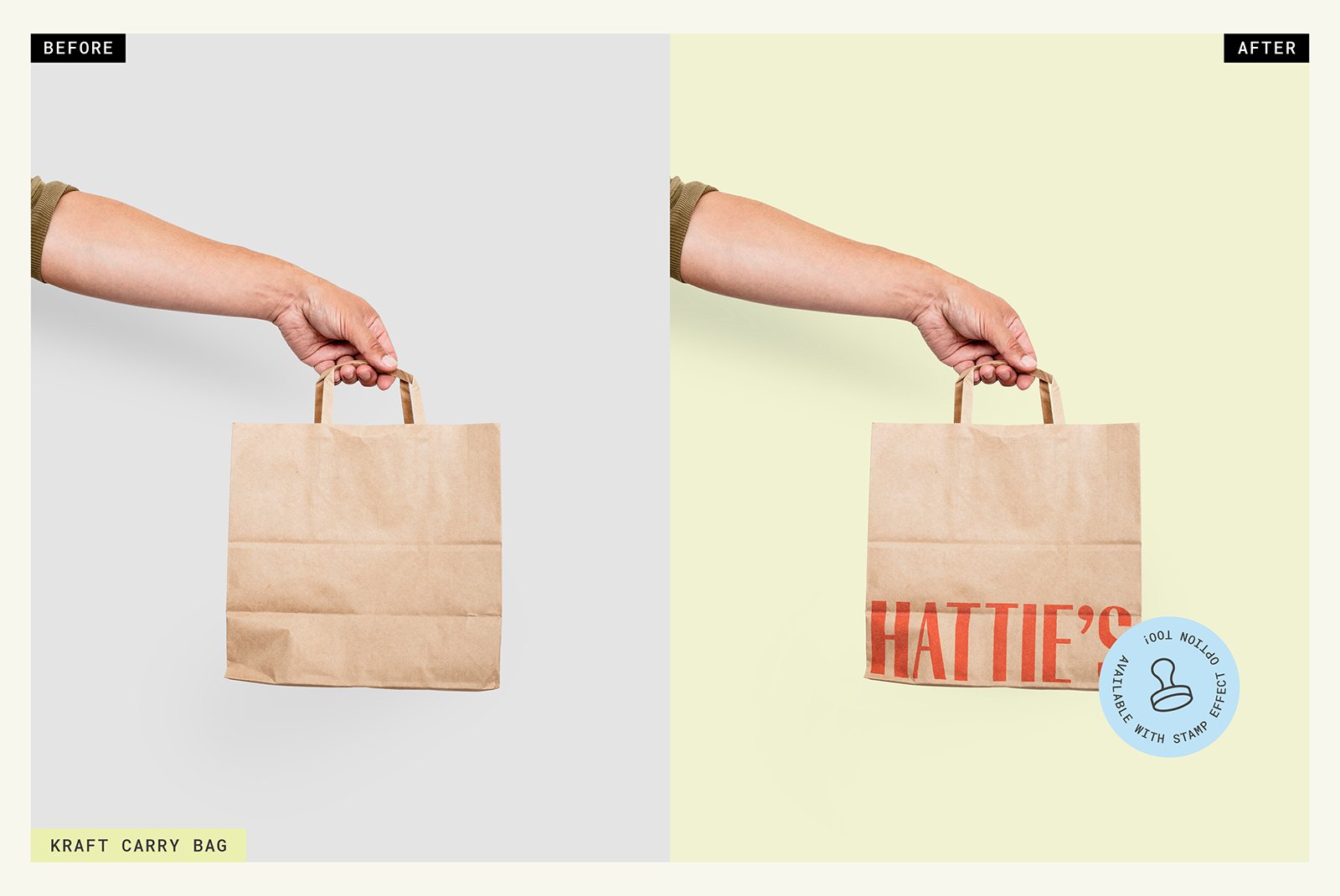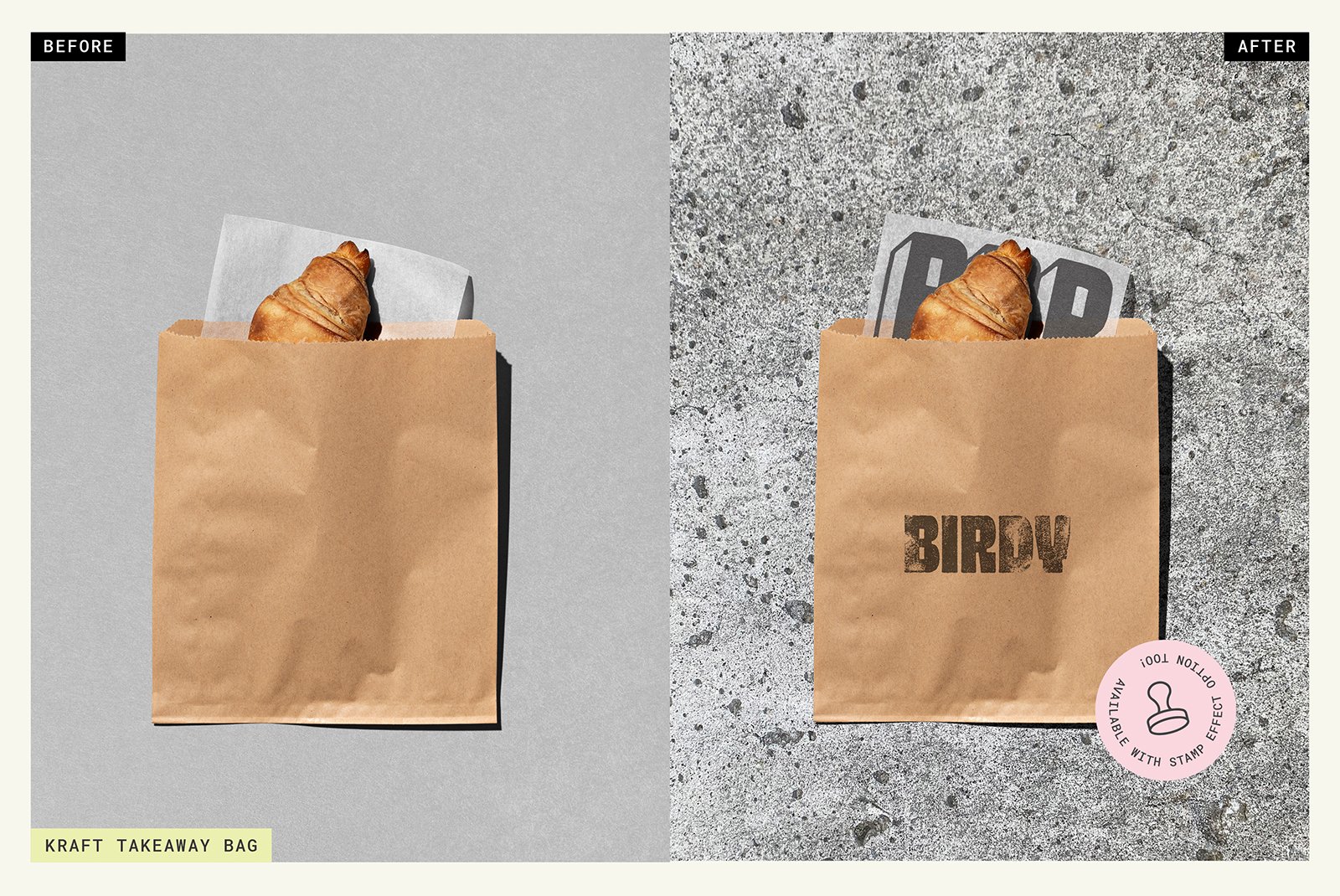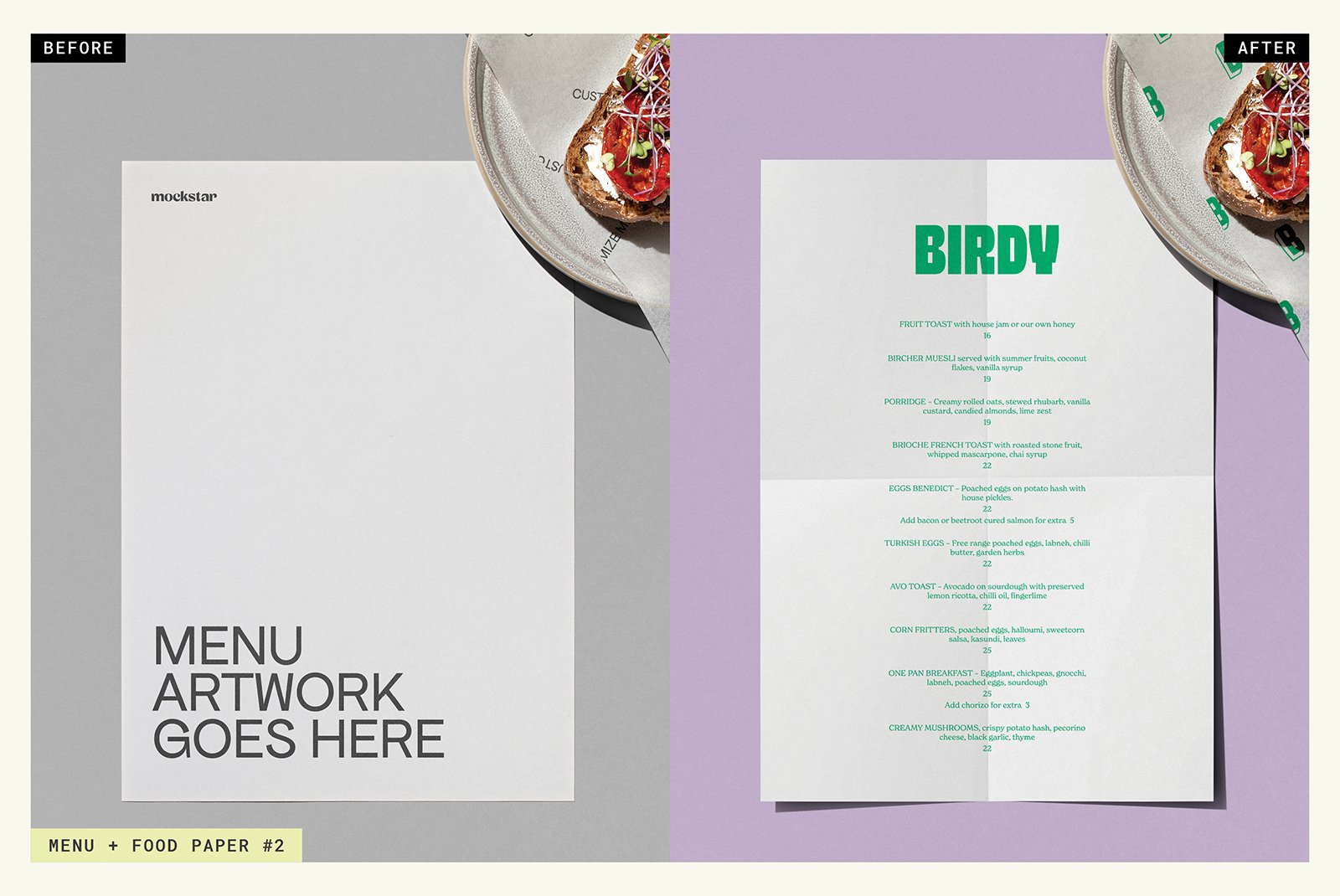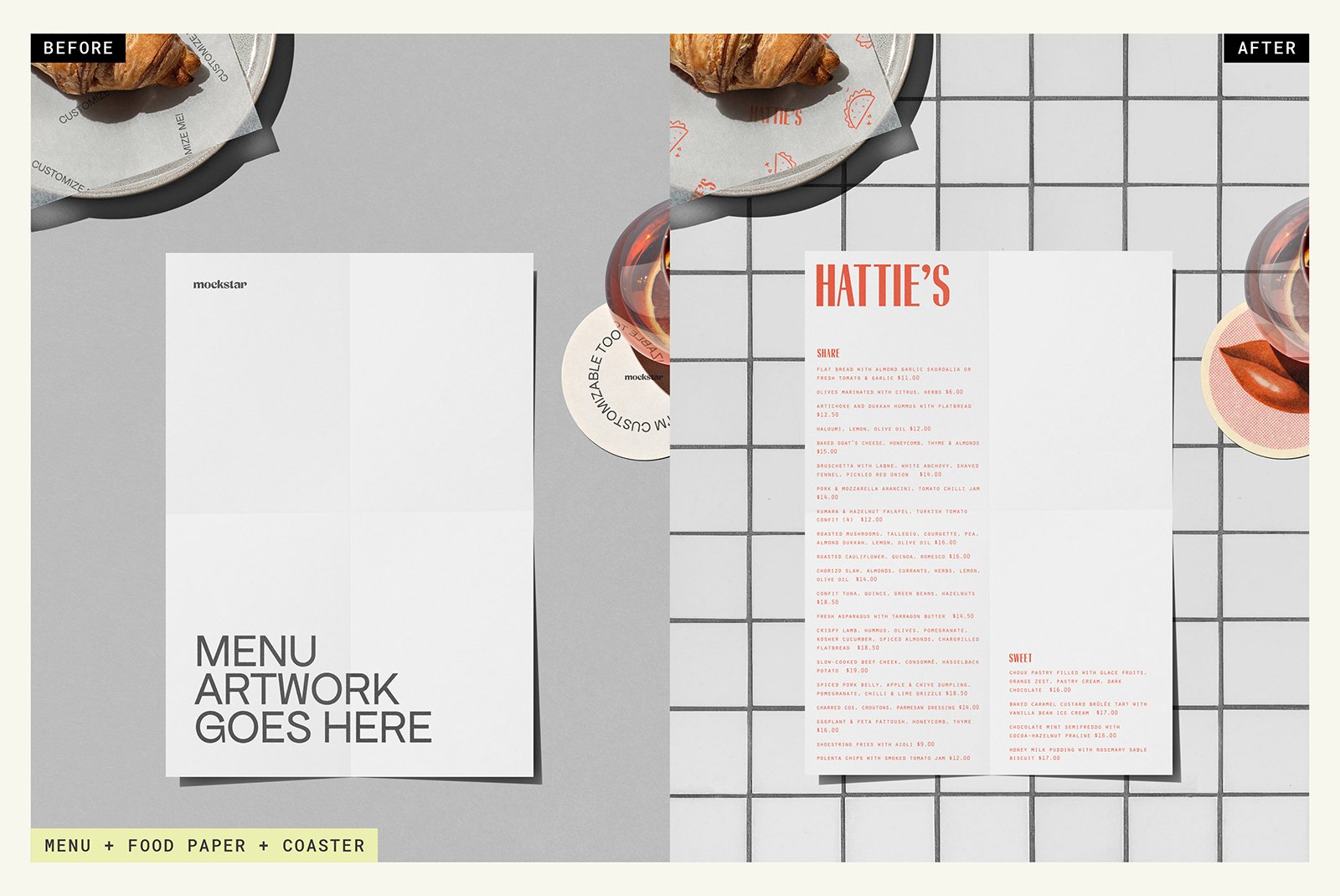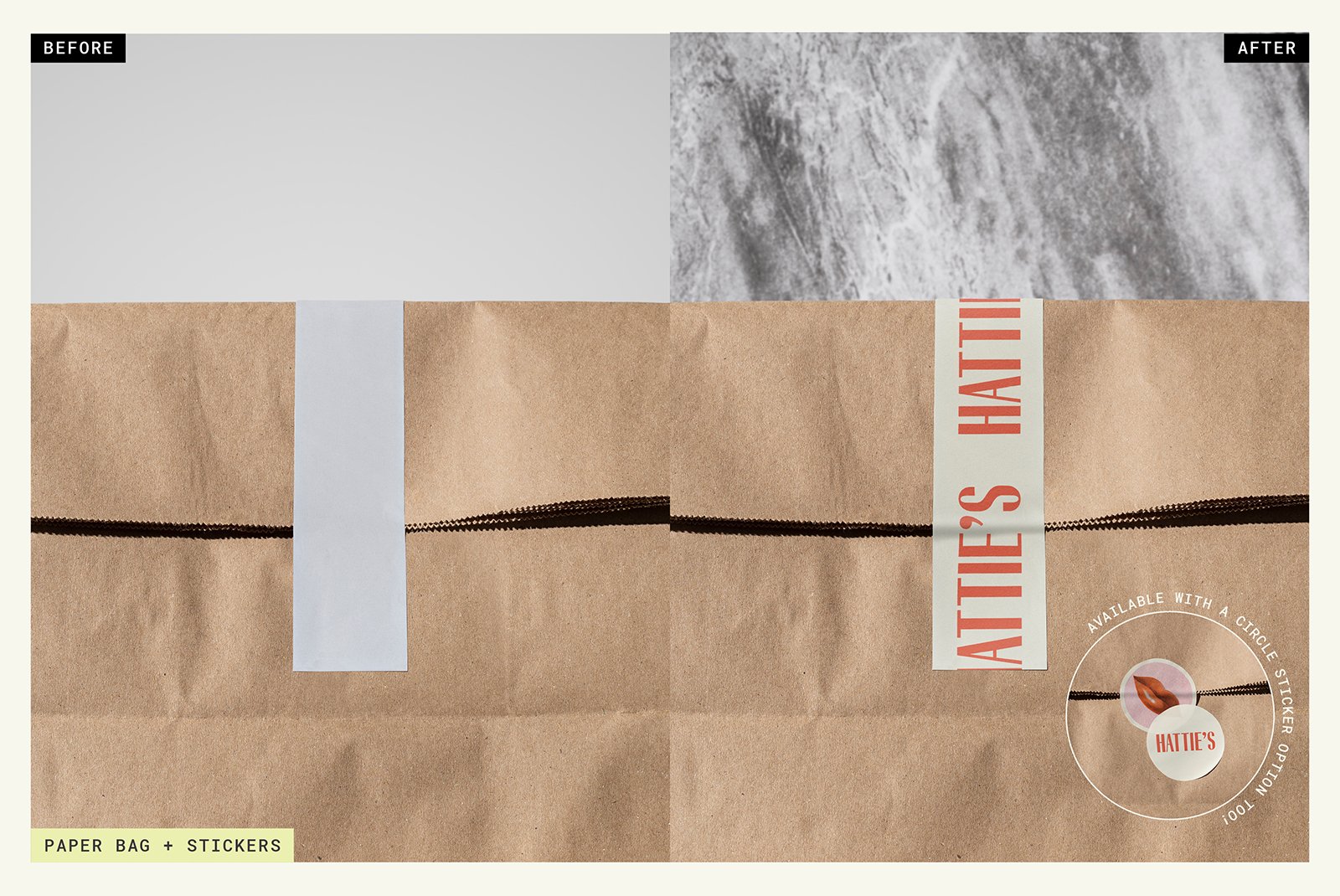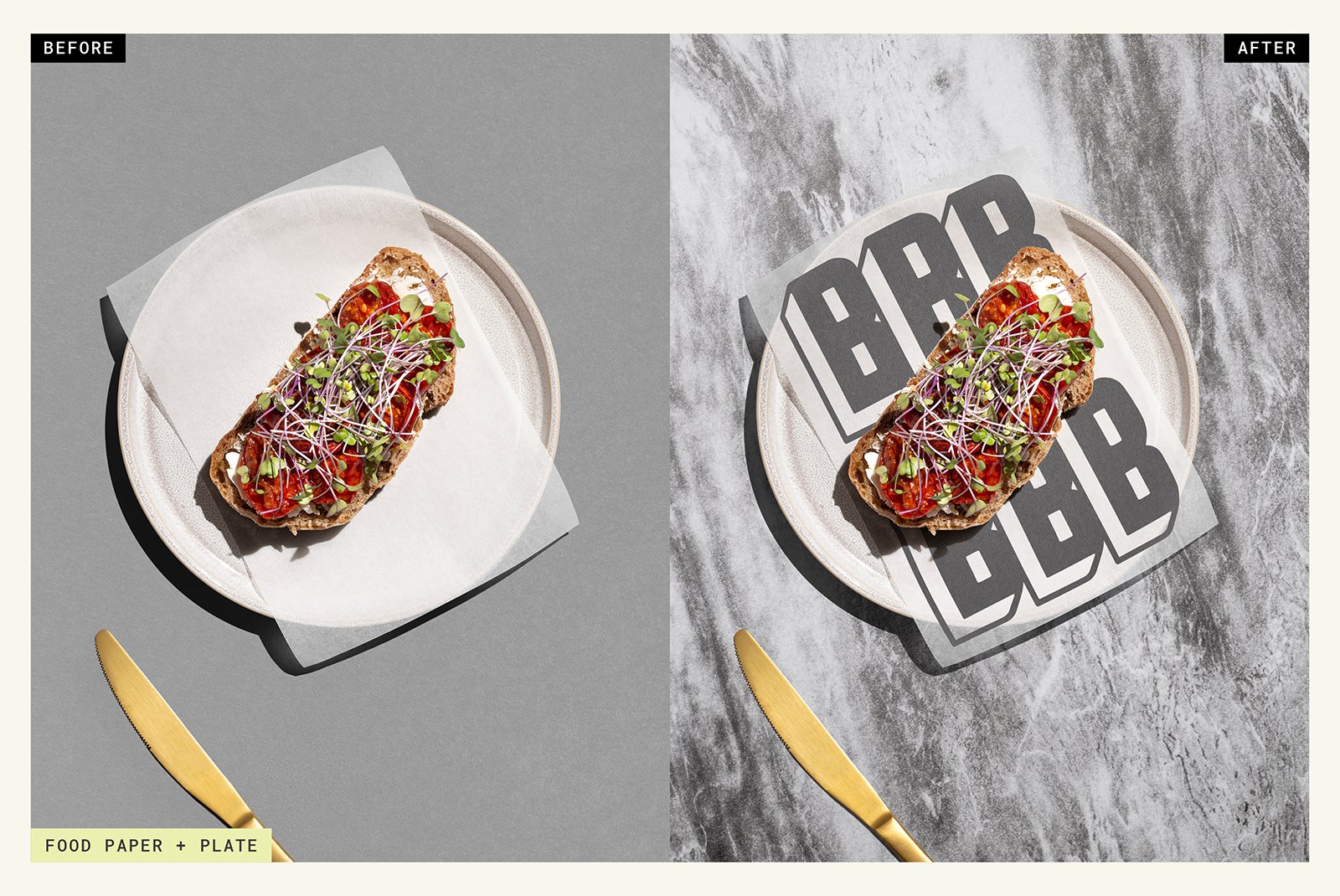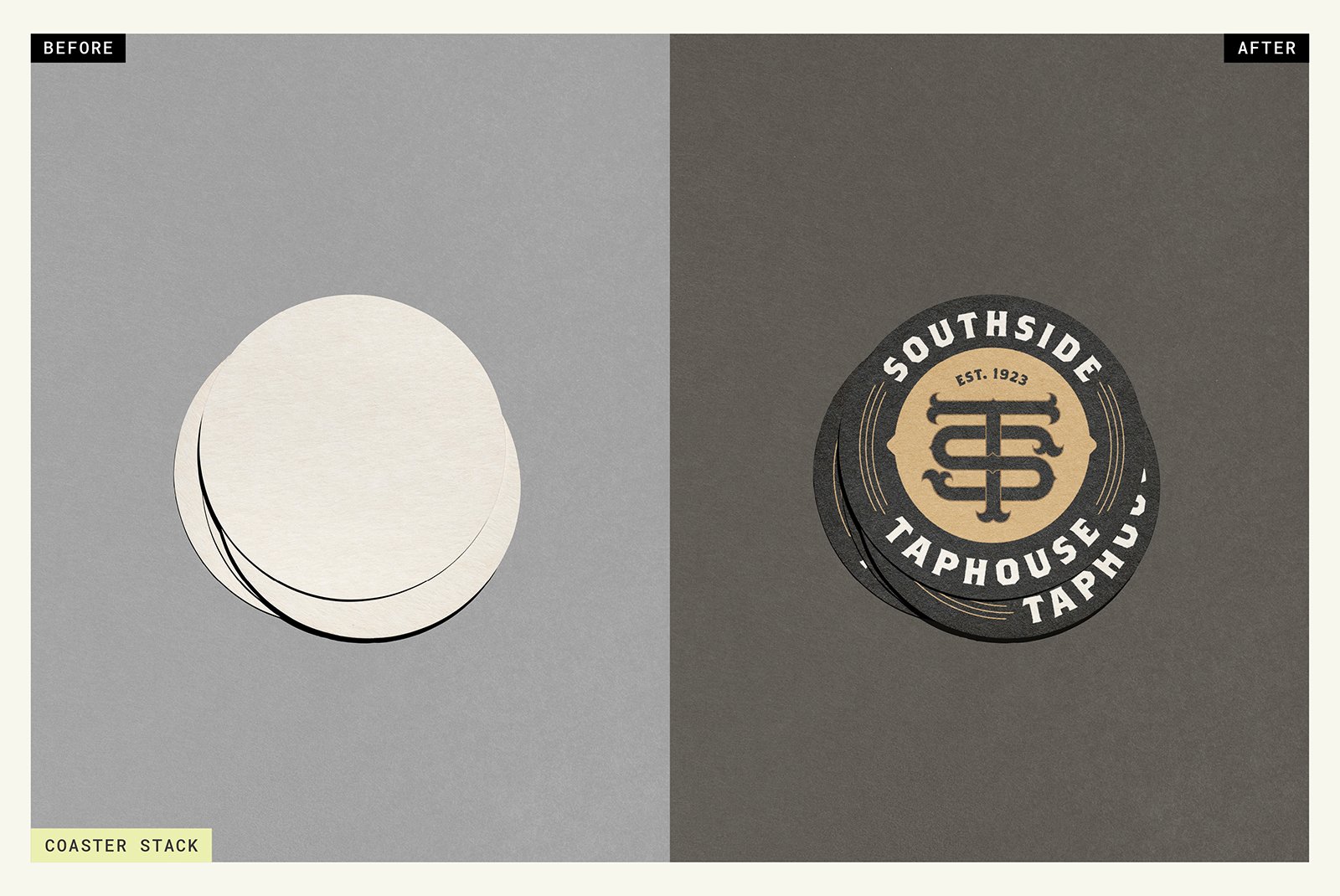 Cafe Mockup Bundle
$45.00
Say hello to our Cafe Mockup Bundle Set – your new BFF in the design world! 🌟
This combo set comes with all 11 of our premium food and beverage mockups at a massively discounted price – we're talking over 65% off! 💸
This bundle is the perfect mix of ease, style, and versatility that will elevate those projects to new heights 🚀🌟
Why this bundle set is the ultimate tool for any designer:
Time-saver extraordinaire – We know that every minute counts when you're in the design business. That's why we've spent countless hours in Photoshop perfecting these mockups, so you don't have to! Watch your designs come to life in no time. 💰⌛
Easy to use – No more hair-pulling frustration! Our mockups are super easy to use, even if you're not a Photoshop whiz. A handful or clicks and voilà – stunning product images in a snap! 📸
Customize to your heart's content – Unleash your inner Picasso with endless customization options that allow you to create unique, one-of-a-kind product images. No more cookie-cutter designs! 🍪✂️
The ultimate steal – Did we mention you're getting 11 premium cafe mockups at a whopping 65% discount? Yup, you read that right! It's like finding a pot of gold at the end of the design rainbow. 🌈💰
So, if you're ready to level up your design game, grab this bundle today, and let your designs shine like the creative superstar you are! 🌟✨
—
This bundle includes the following mockups:
– Coaster Stack Mockup
– Coaster Scene Mockup
– Takeaway Coffee Cup Trio Mockup
– Paper Bag with Stickers Mockup
– Kraft Takeaway Bag Mockup
– Menu + Food Paper Mockup #1
– Menu + Food Paper Mockup #2
– Menu + Food Paper + Coaster Mockup
– Food Paper + Plate Mockup
– Embossed Business Card Mockup
– Kraft Paper Carry Bag Mockup
Please note: Due to the file sizes of the combined products, you'll receive upon purchasing a pdf of how to download the files from Google Drive where you can choose to download the products one by one, or all of them at once.