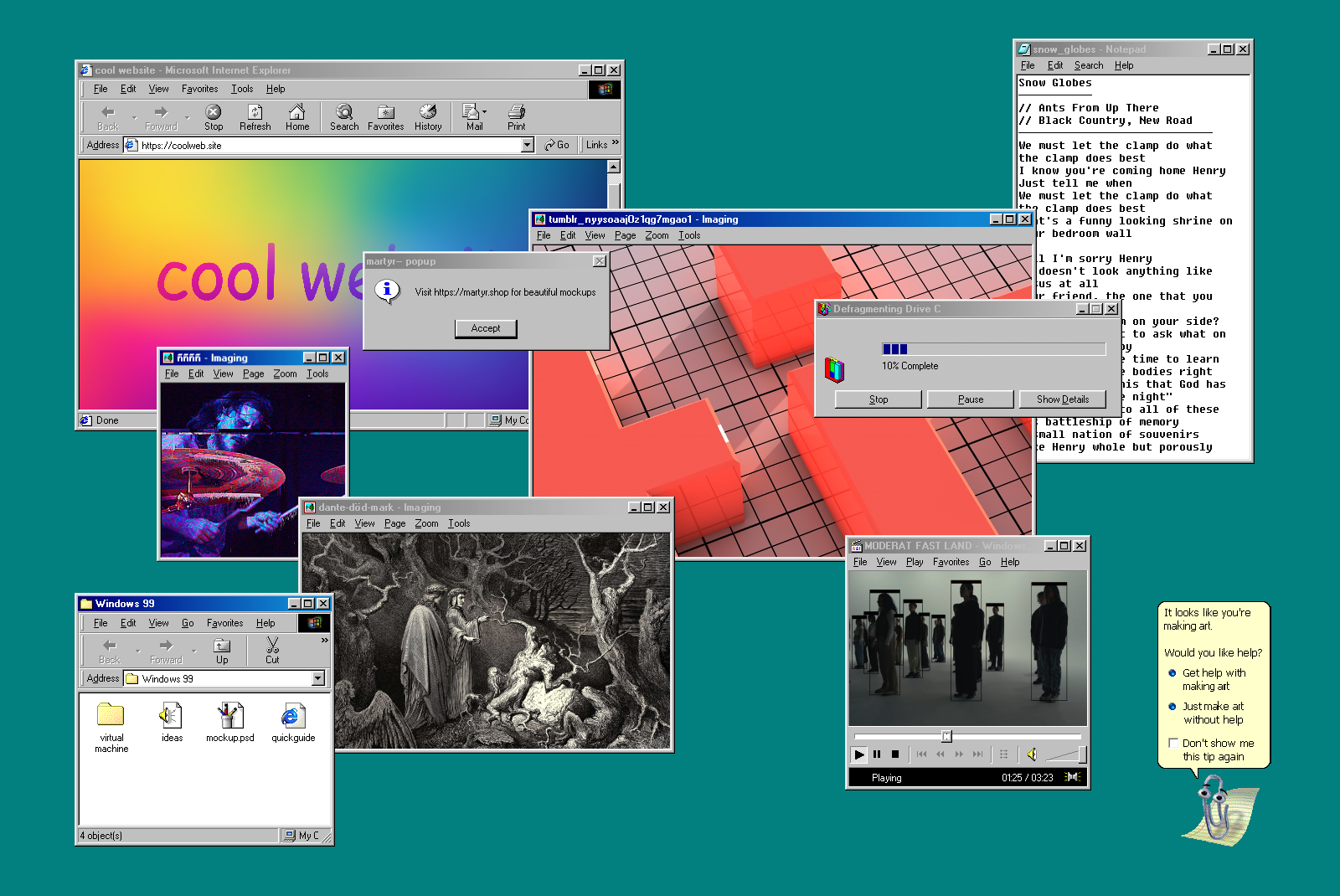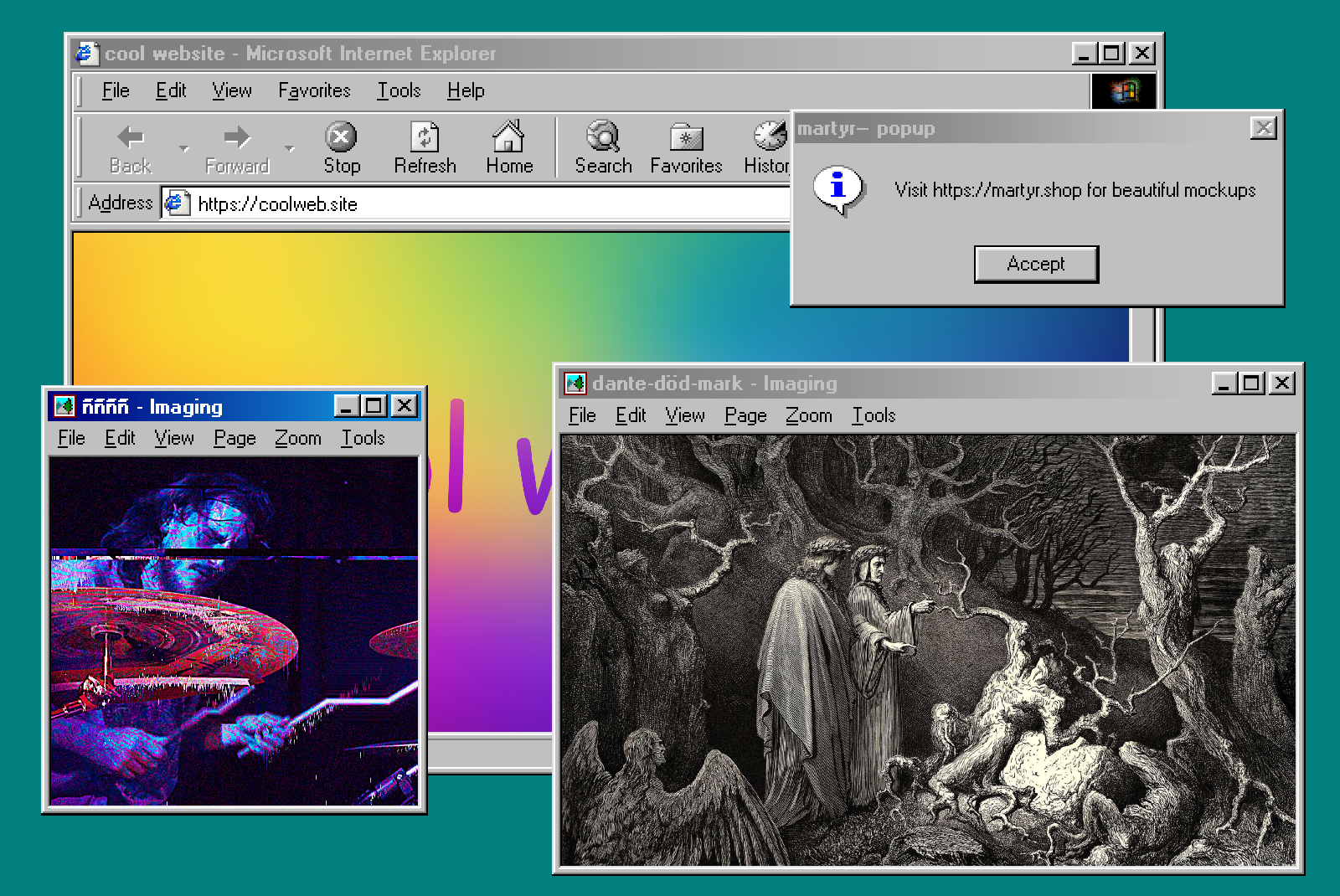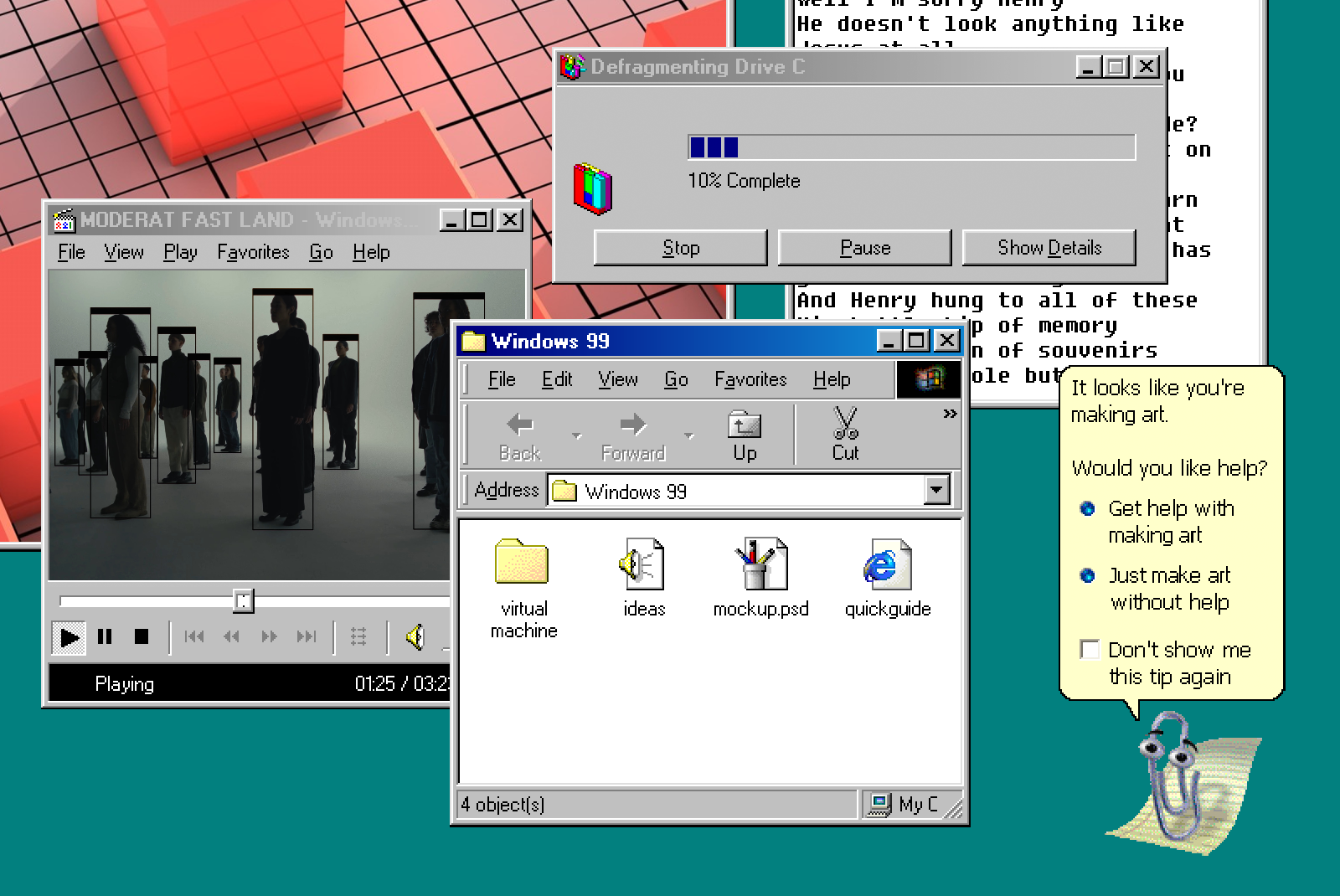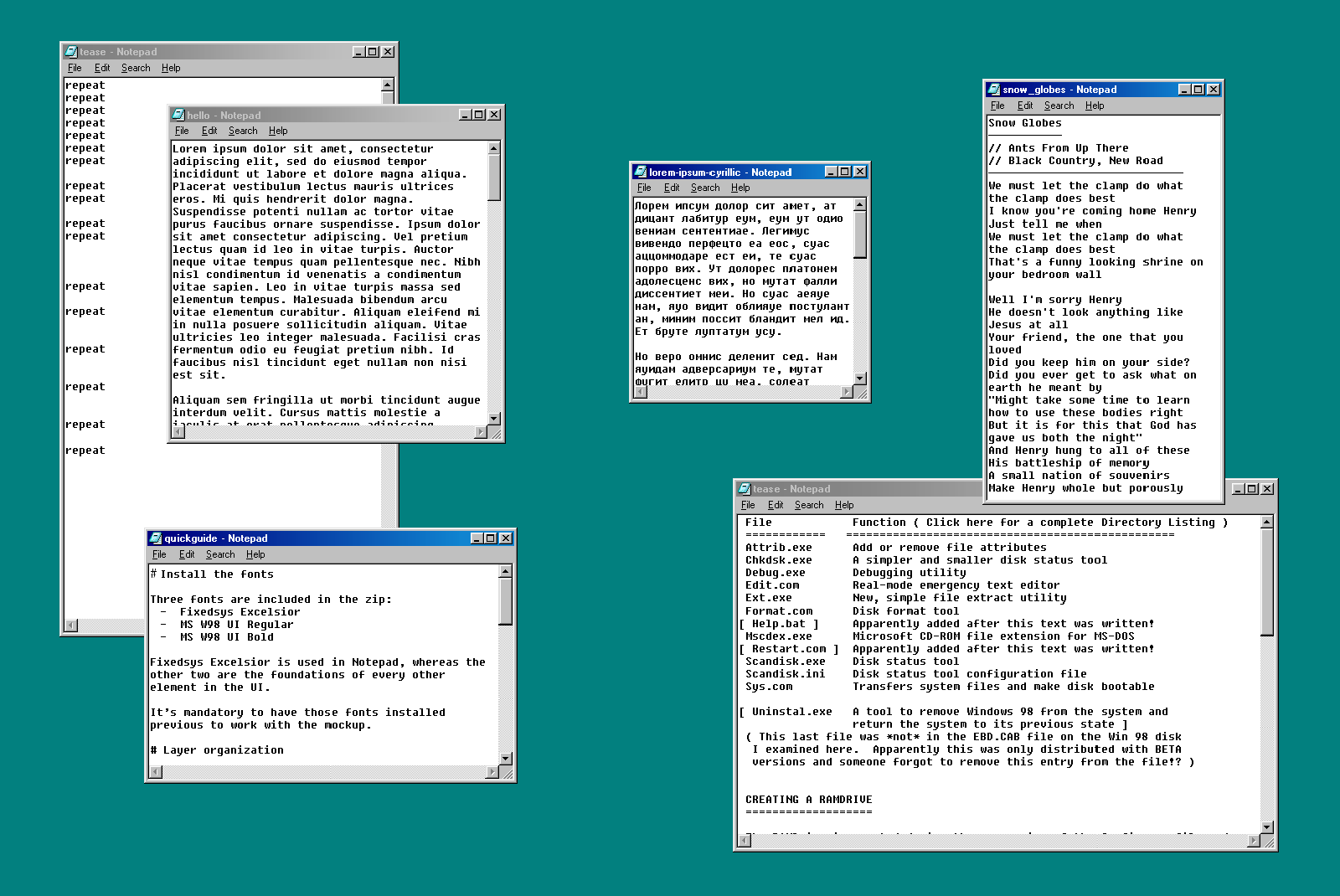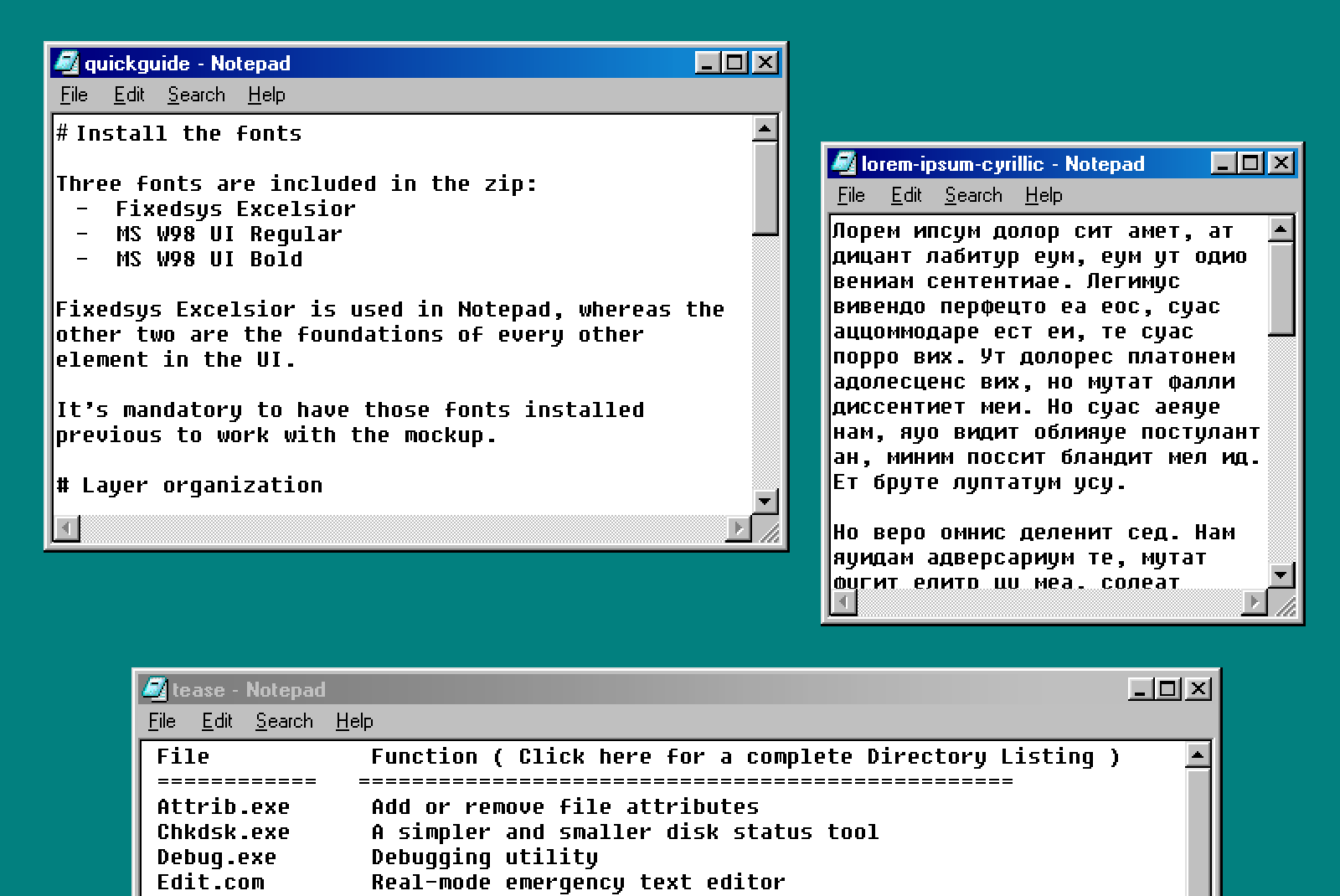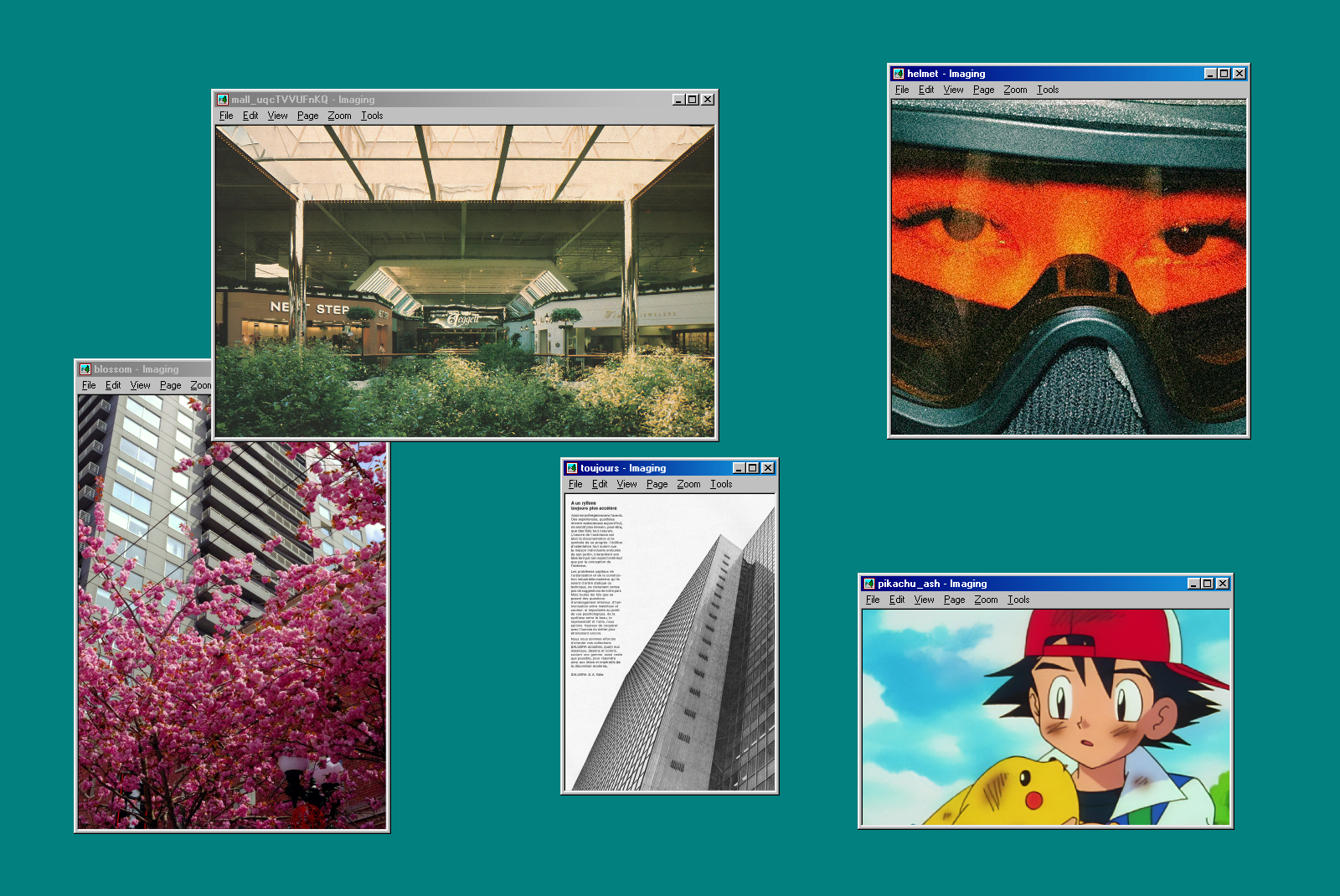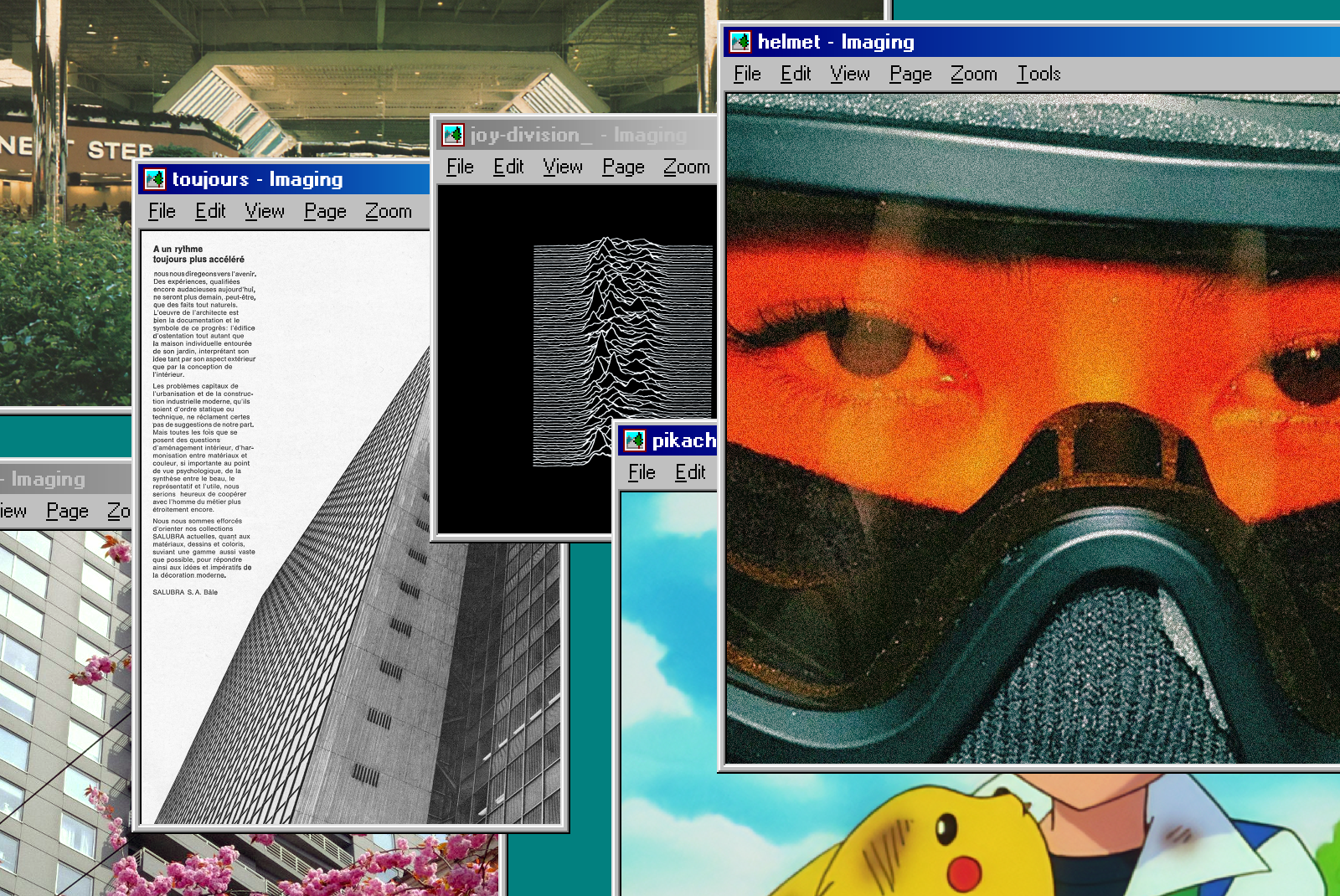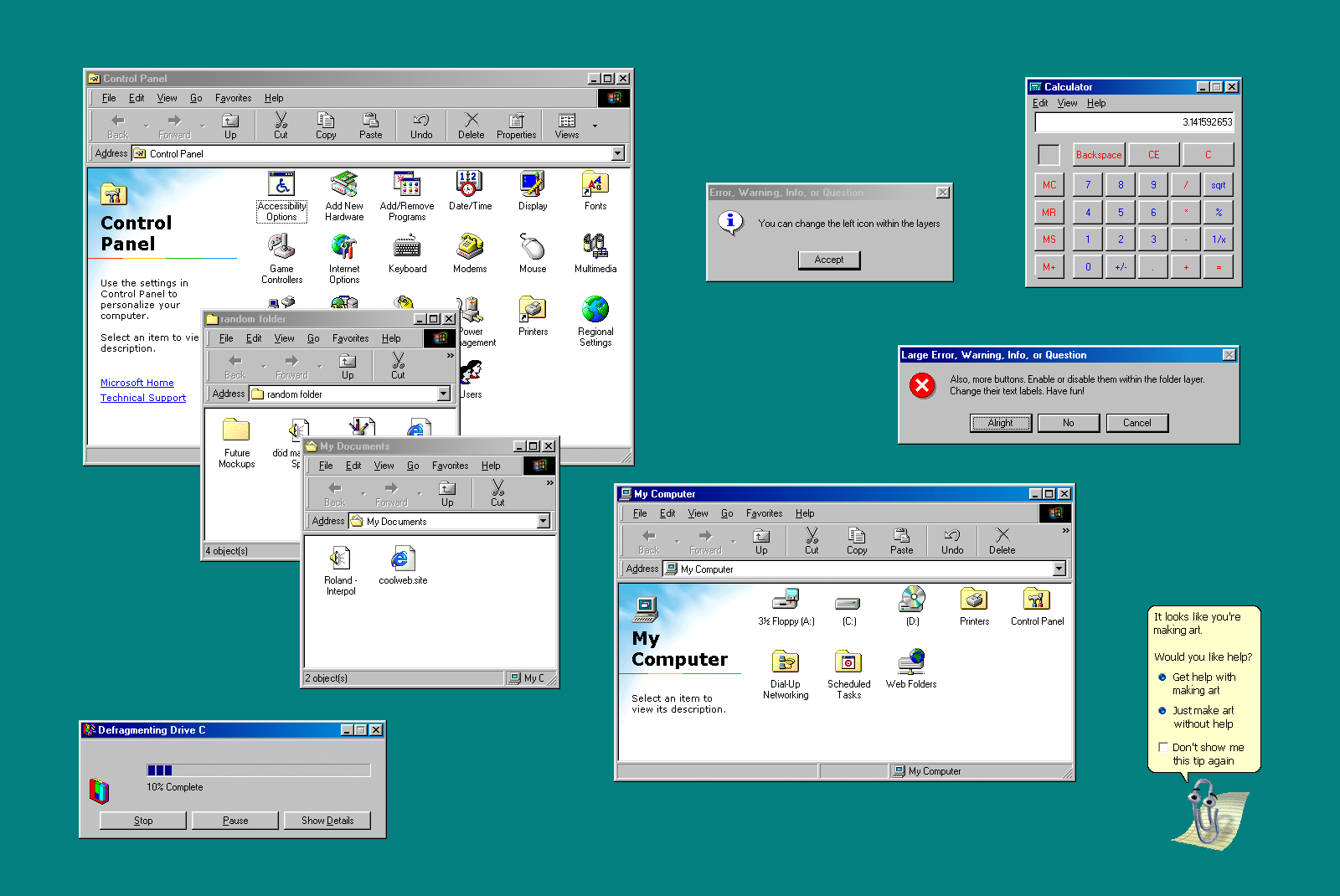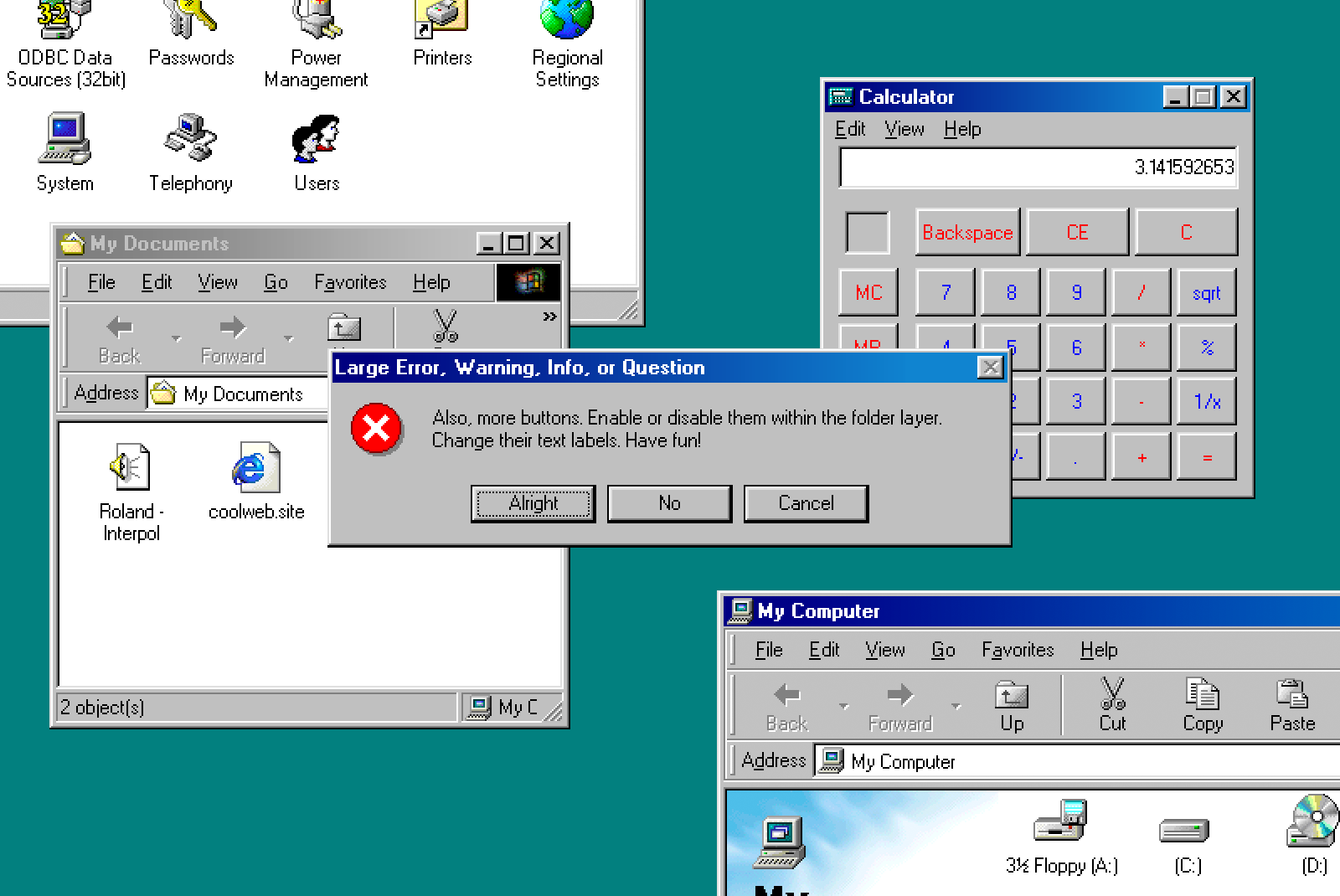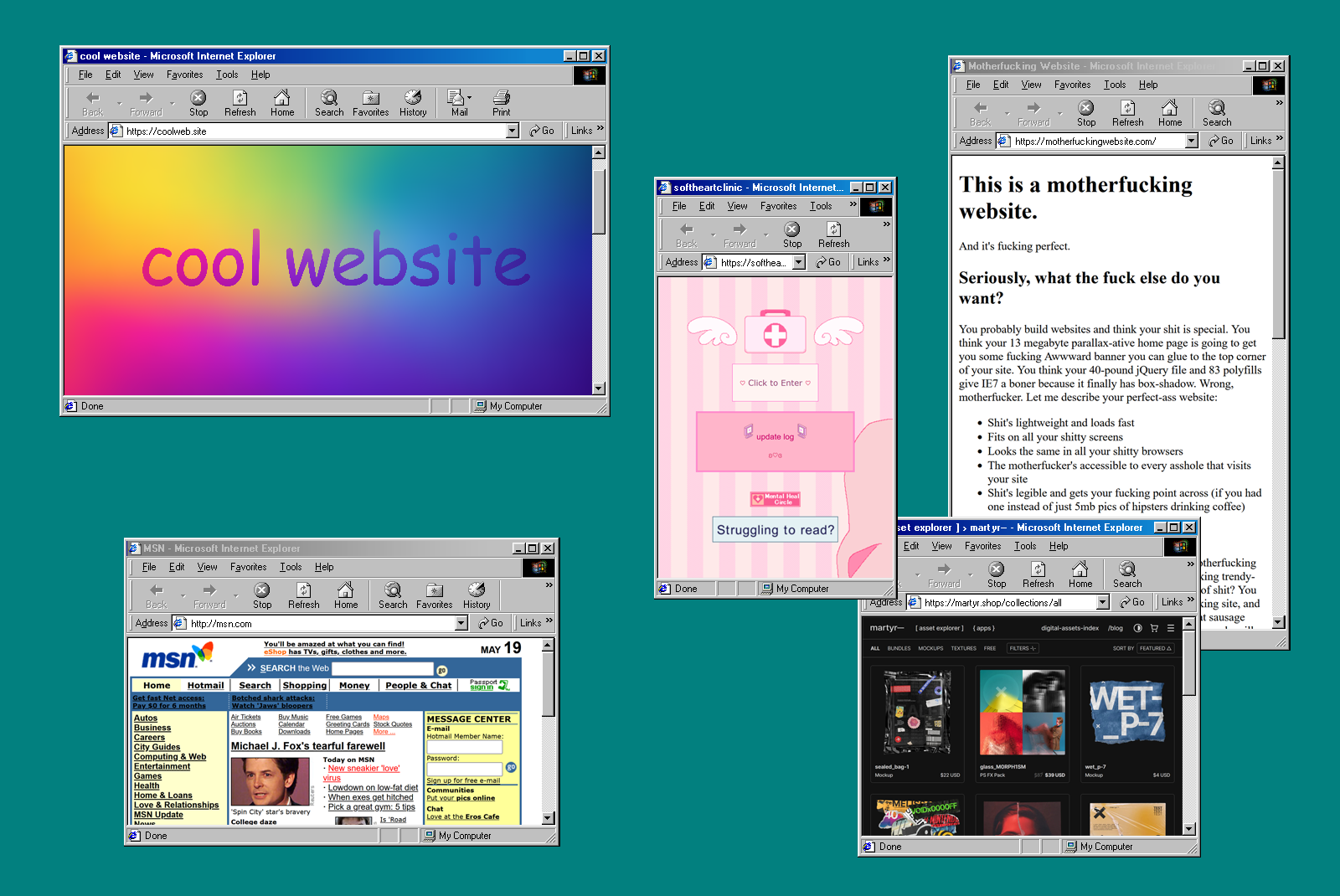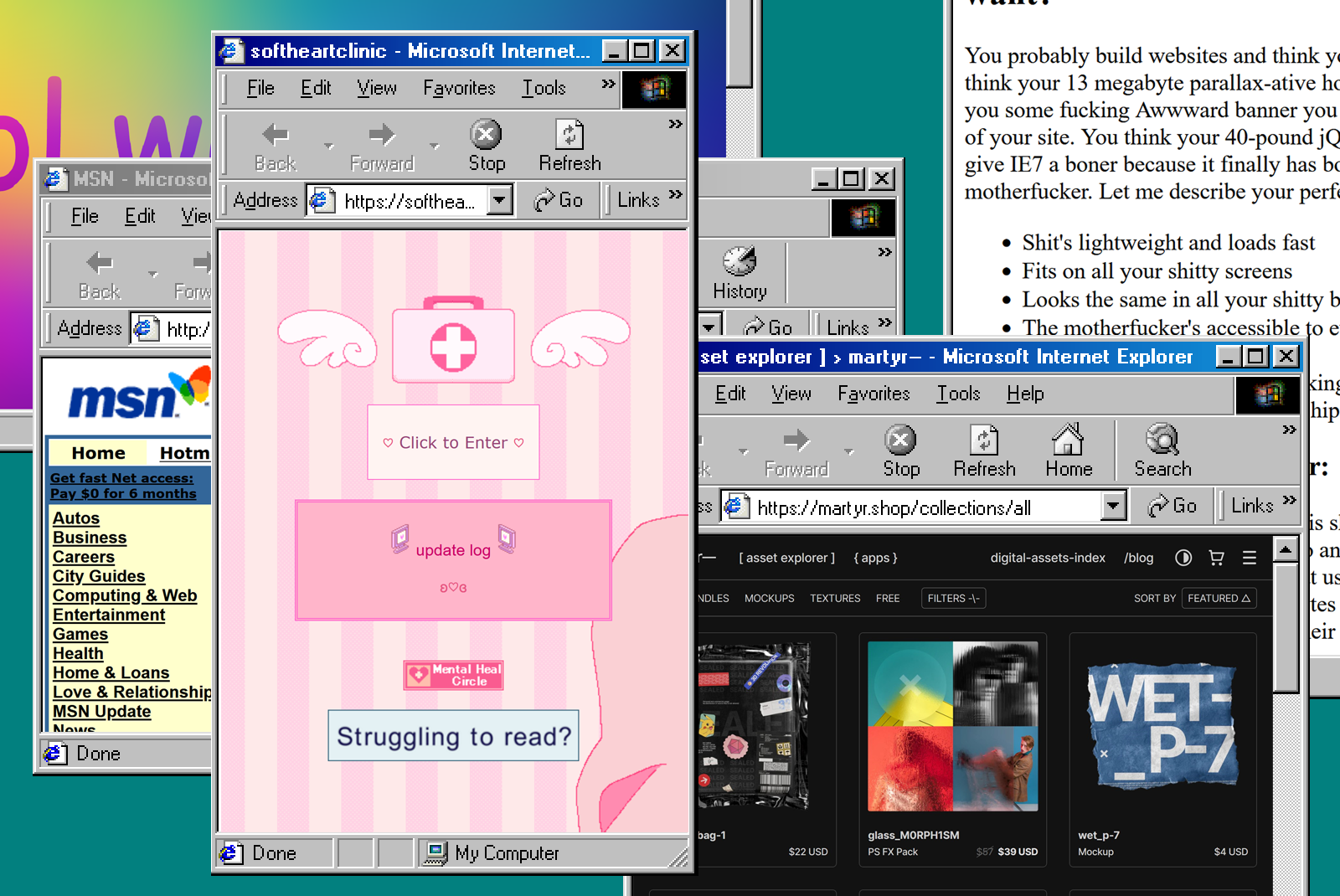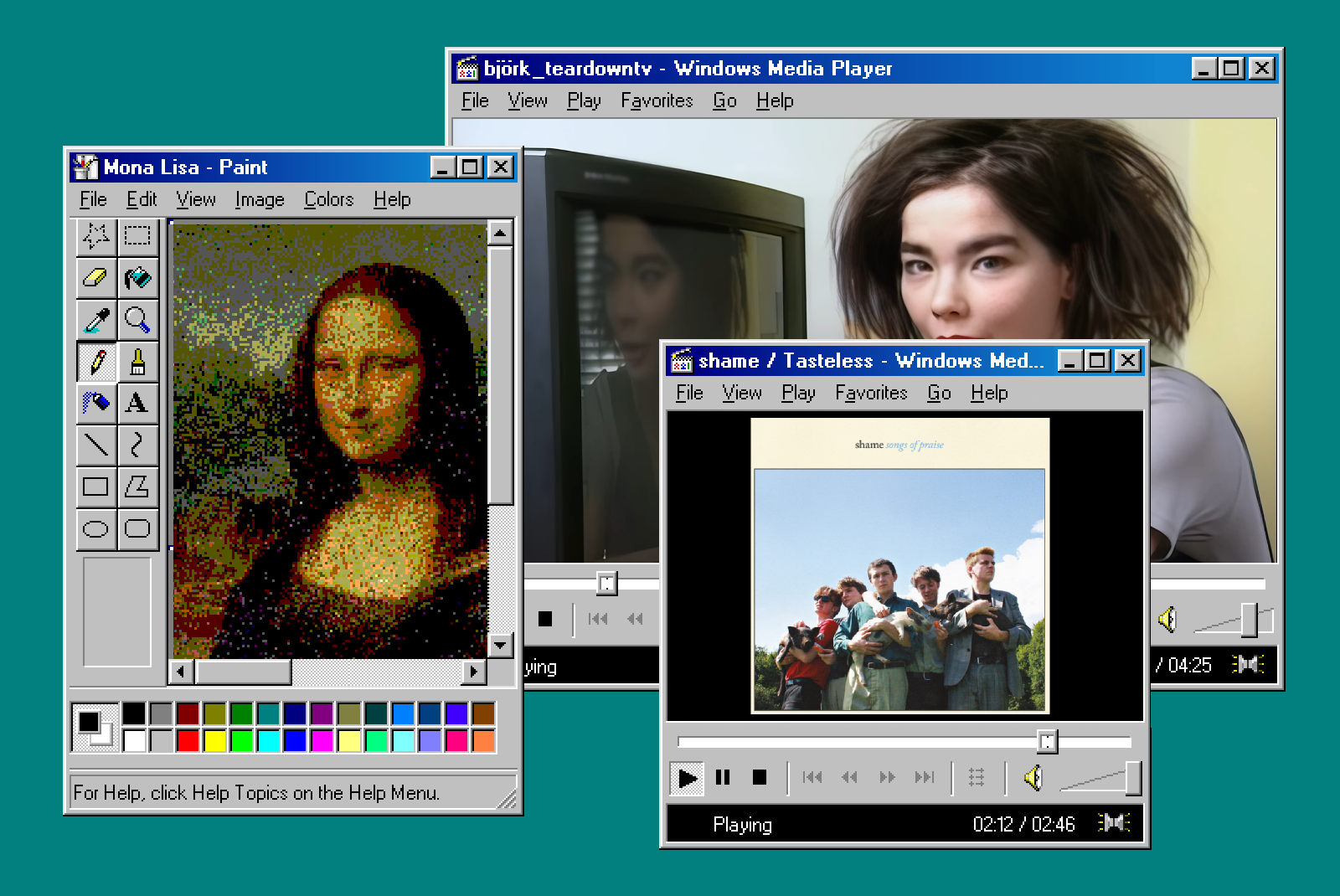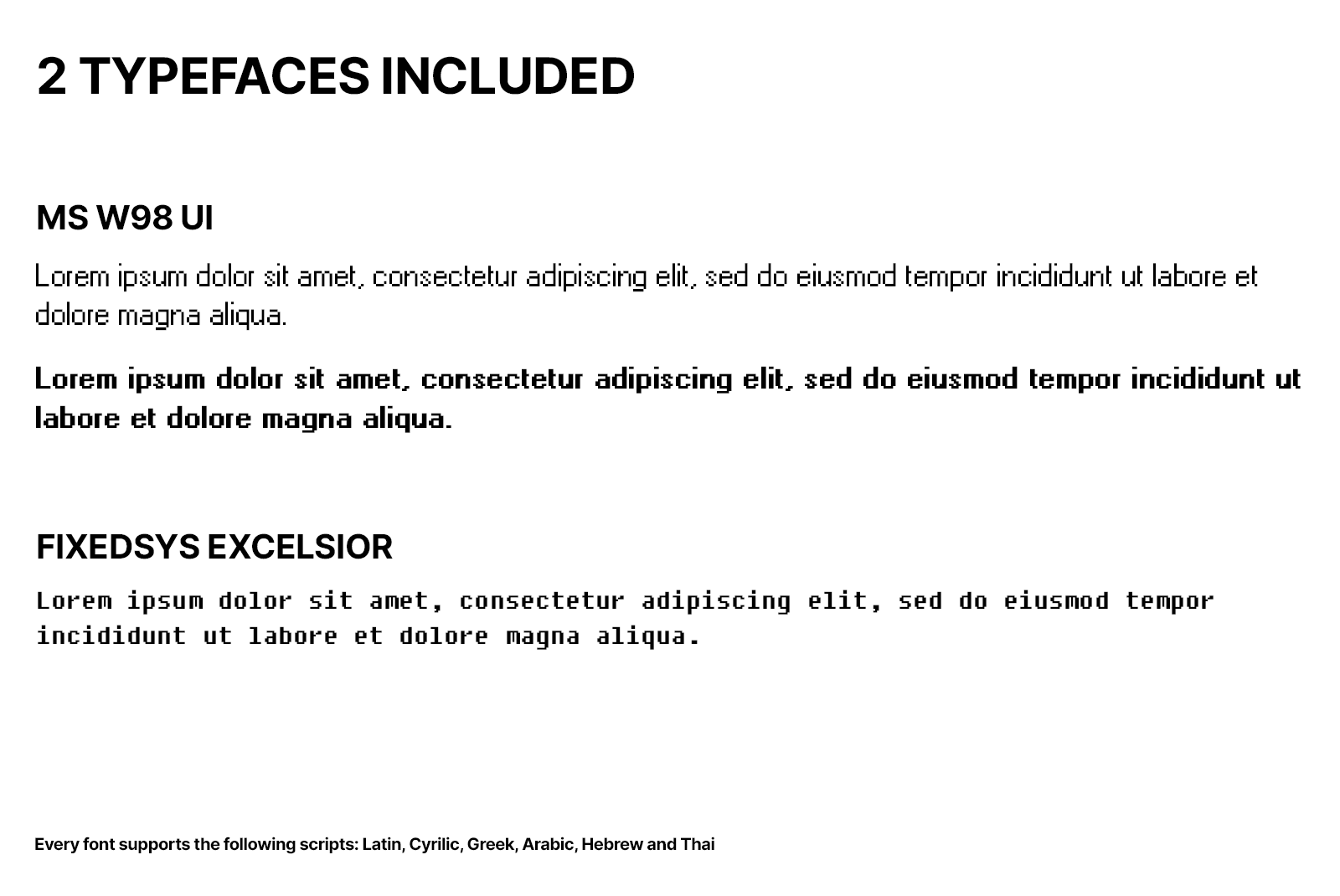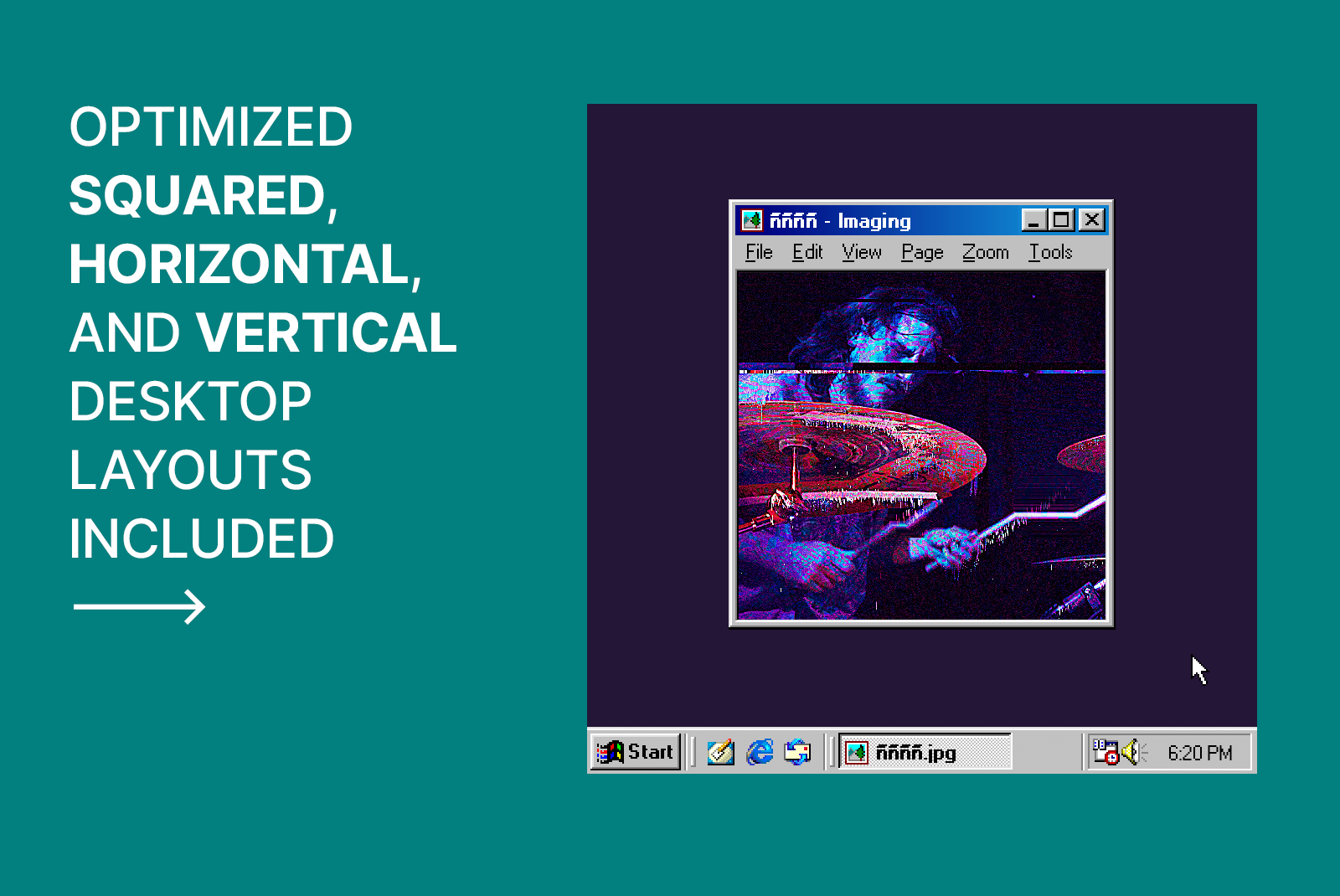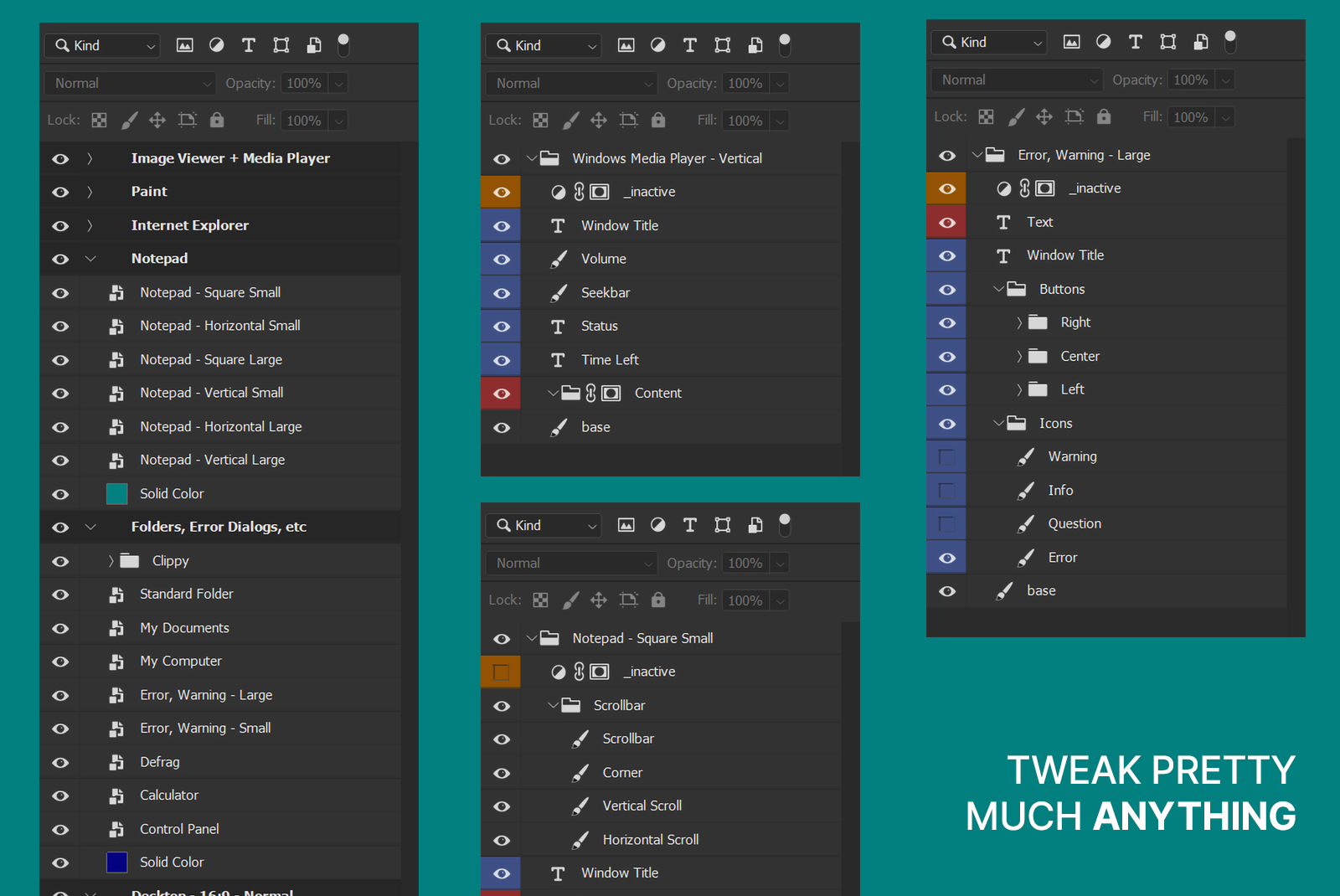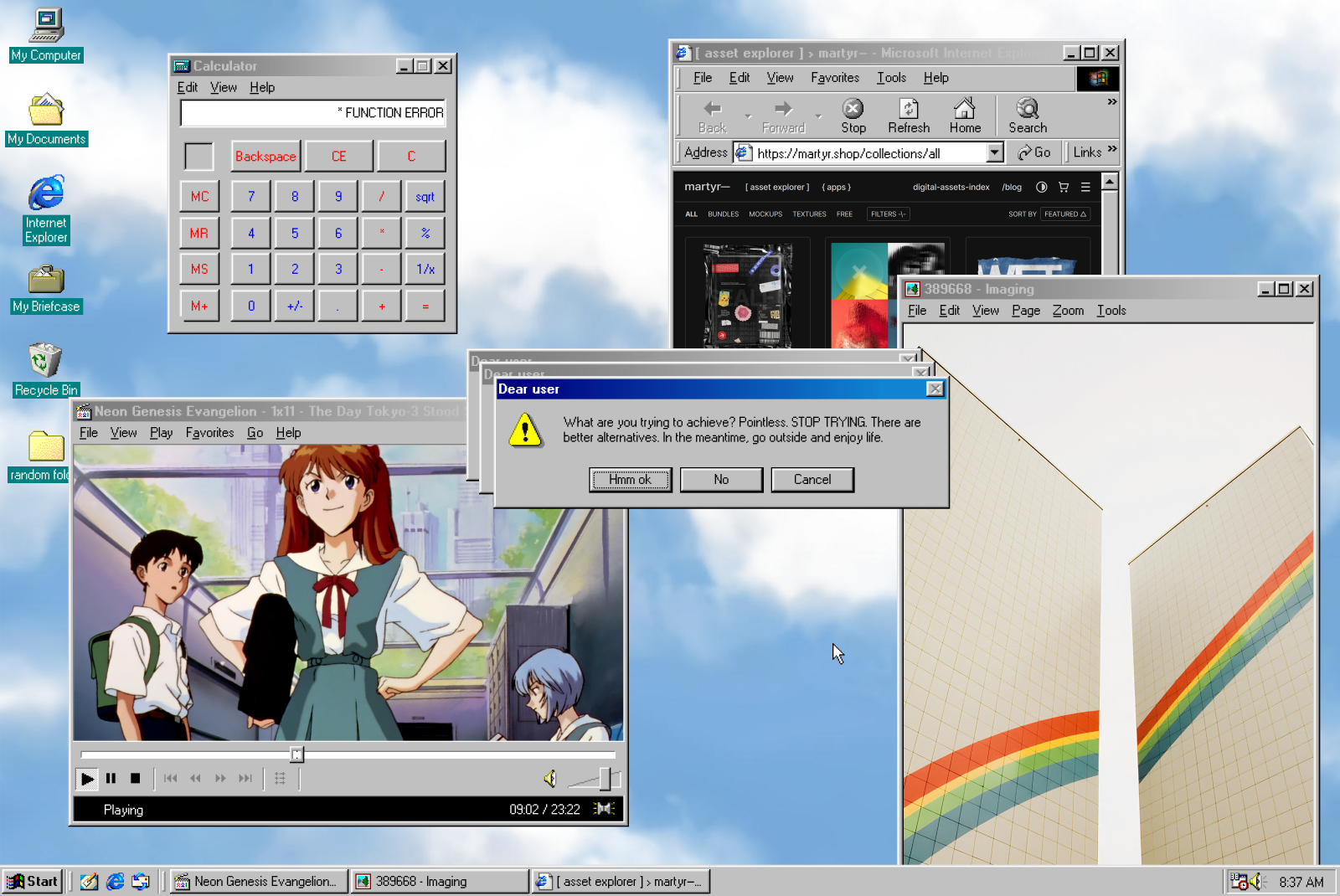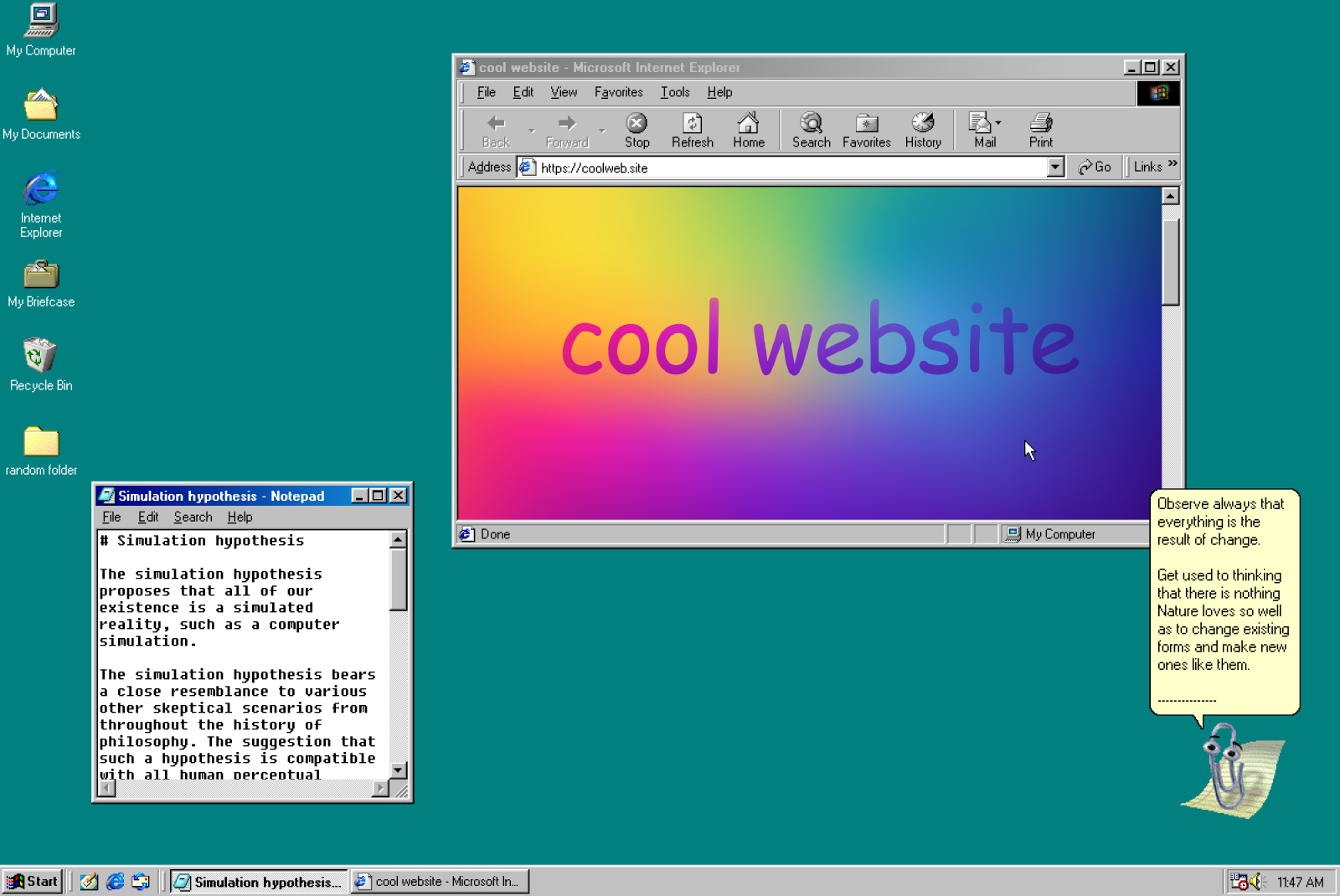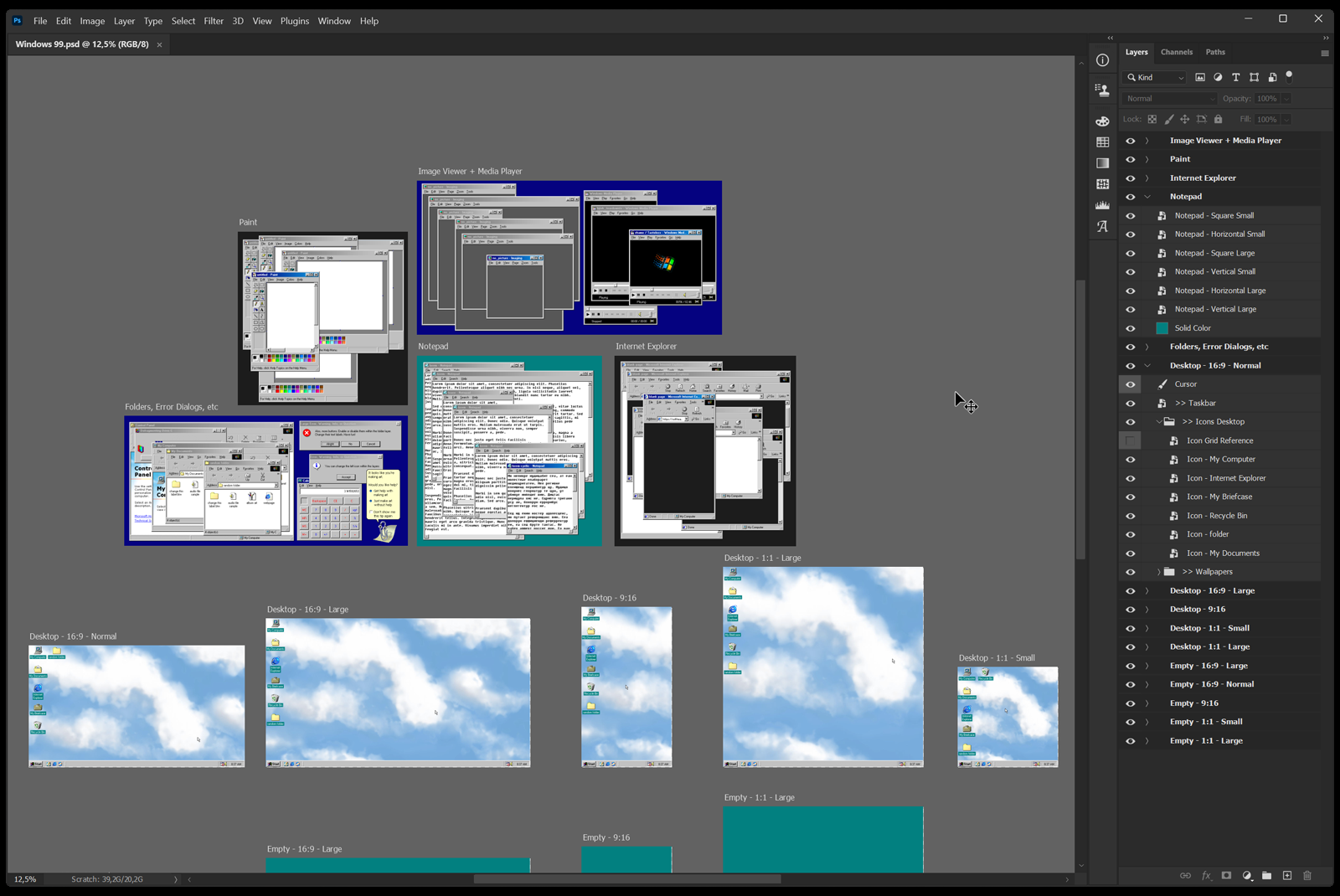 Windows 99
$29.00
Windows 99 is a Photoshop mockup. A nostalgic one.
My childhood is there. And probably yours too.
// Main Features
• Each window and UI component is organized in Smart Objects and Artboards. Easy to understand. Fast to work with.
• The original typefaces used by Microsoft Windows
• Any window titlebar can be set to to active or inactive, like Windows!
• Nearly any text can be edited
• Move the windows and UI components wherever you like
• High resolution
• Pixel perfect typefaces and UI
• Includes a handy, in-house quickguide
→ Original Typefaces
Two families of fonts have been crafted for it:
• MS W98 UI
• Fixedsys Excelsior
These were the typefaces used by Microsoft in their operative system, making this mockup even more true to the original aesthetics Also available as free downloads here → https://martyr.shop/collections/fonts.
// Detailed features
Each window and UI component has their own set of features. Some windows include different sizes, as shown in the images.
## Windows
• Notepad — 6 sizes. Scrollbars and text
• My Documents and Standard Folder — Files and icons
• "Error, warning" dialogs — 2 sizes. Buttons, text, icons
• Clippy — 2 variations. No text and custom editable text
• Internet Explorer — 5 sizes. Scrollbars, webpage, URL bar
• Calculator — Calculation text
• Image viewer — 6 sizes. Artwork change
• Windows Media Player — 3 sizes. Artwork change, volume, status, time, seekbar position
• Paint — 4 sizes. Artwork change
## UI components
• Desktop — background and icons
• Taskbar — Open apps and system time
• Start Menu — 2 variations. Username change.
• Cursor
## Non editable windows
These windows exist just for aesthetic reasons. They don't include editable elements:
• My Computer
• Defragment Drive
• Control Panel