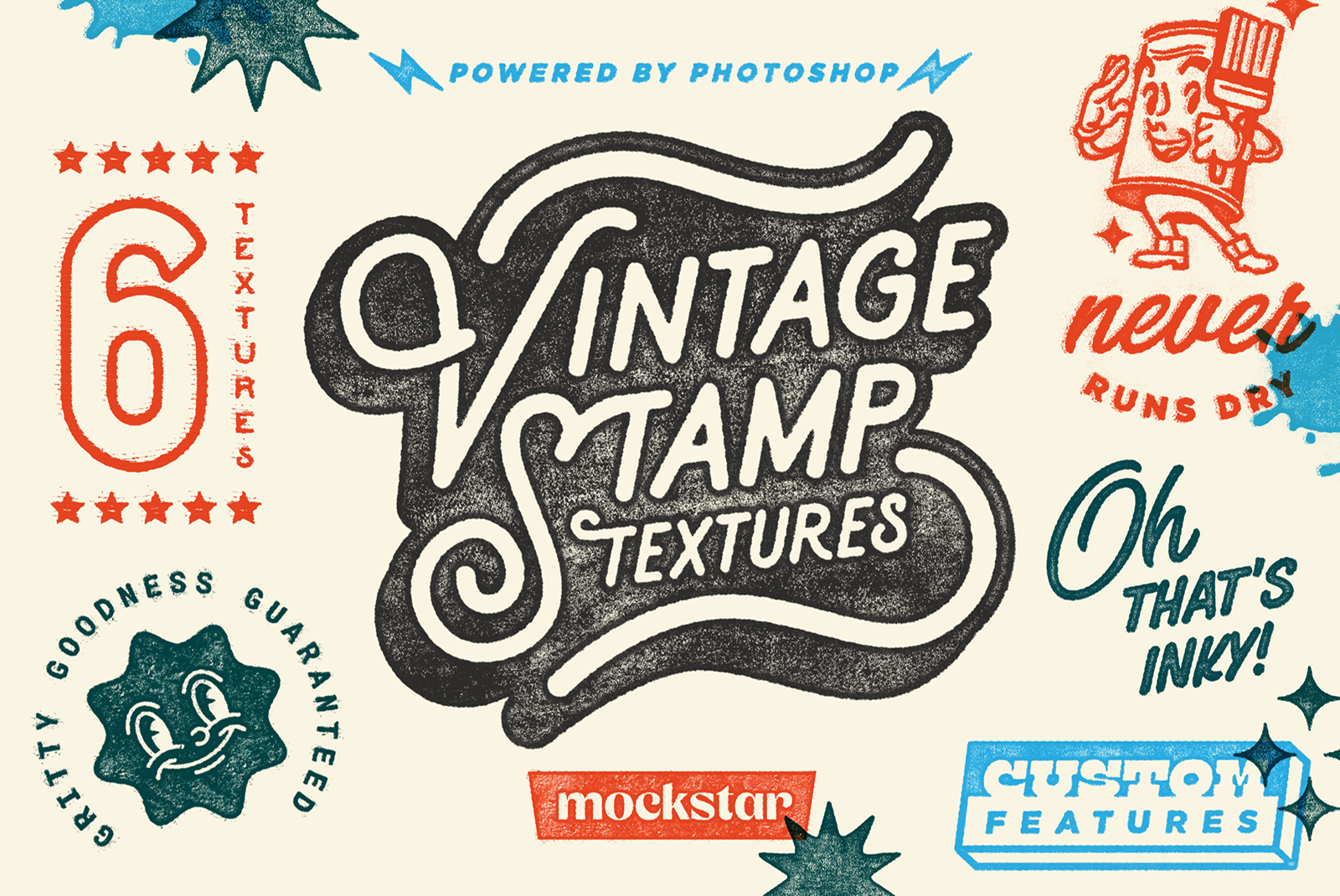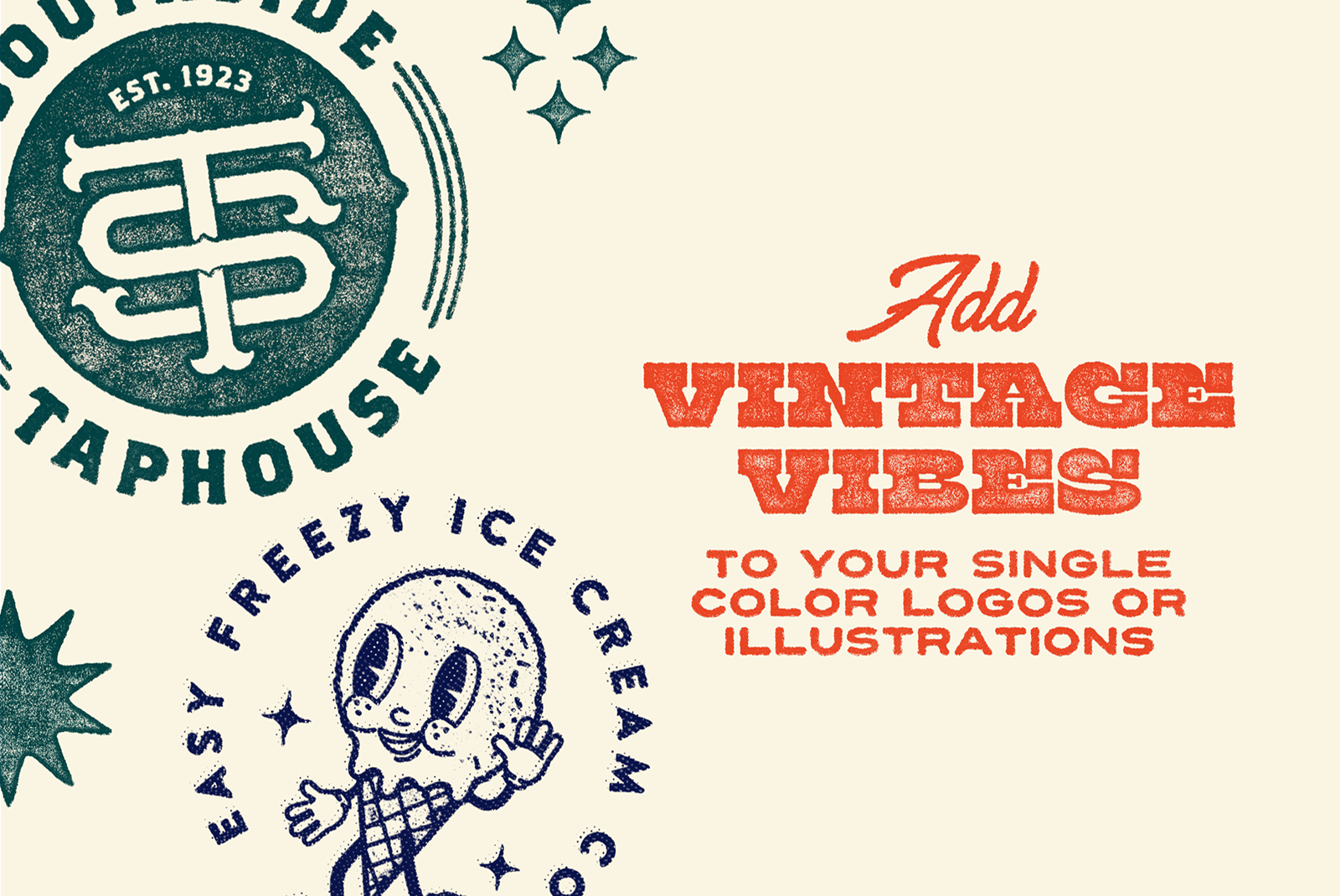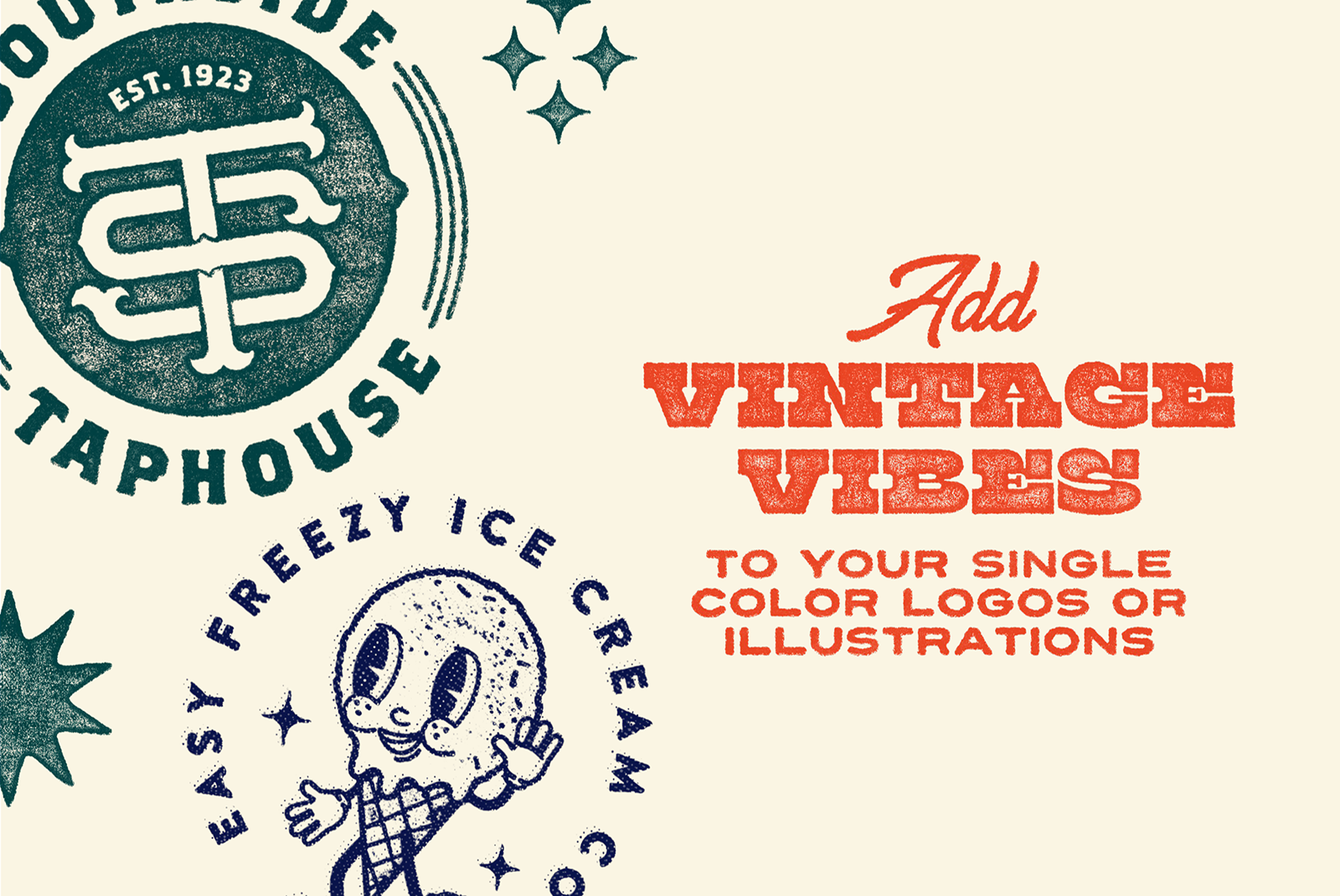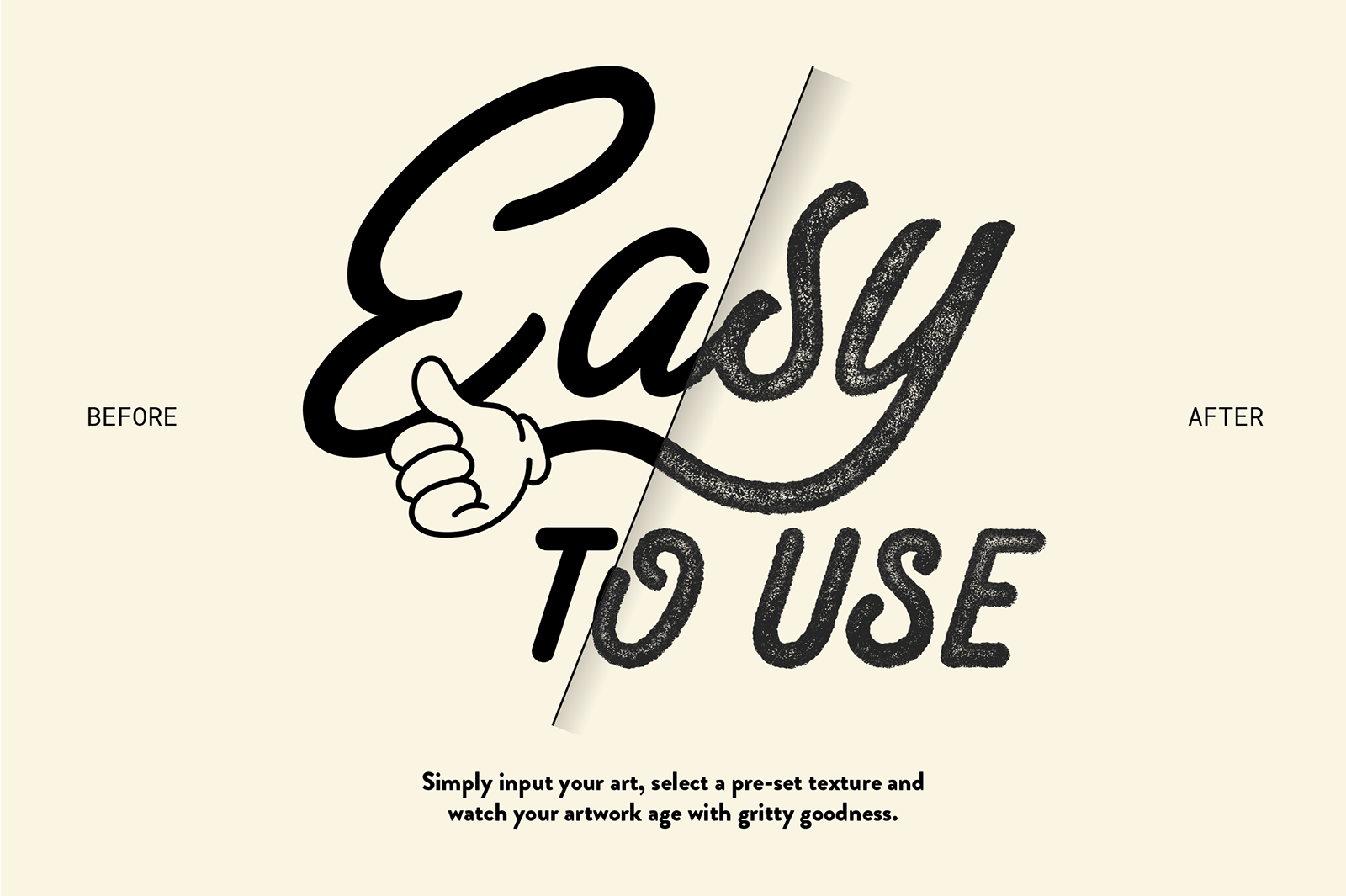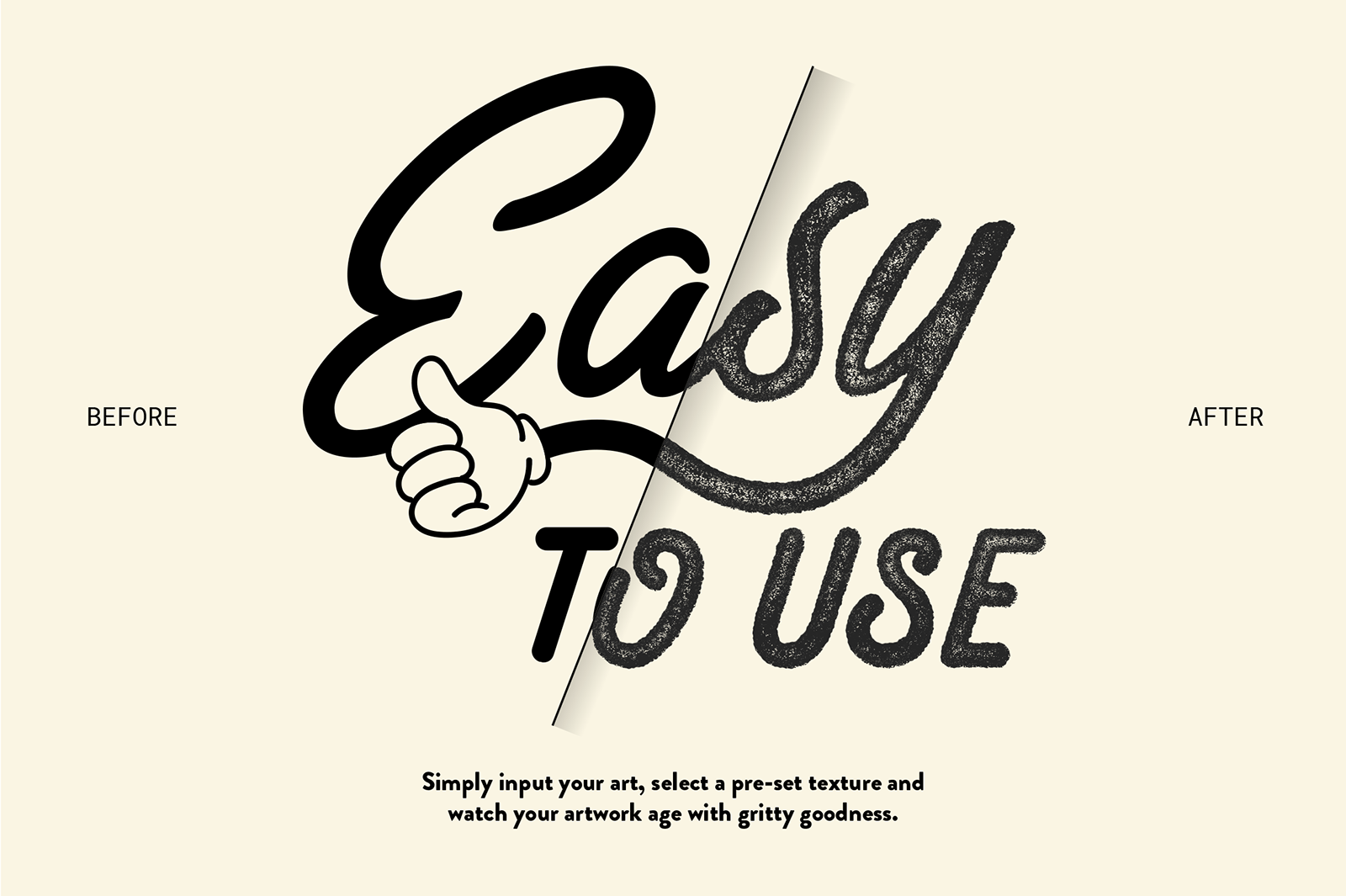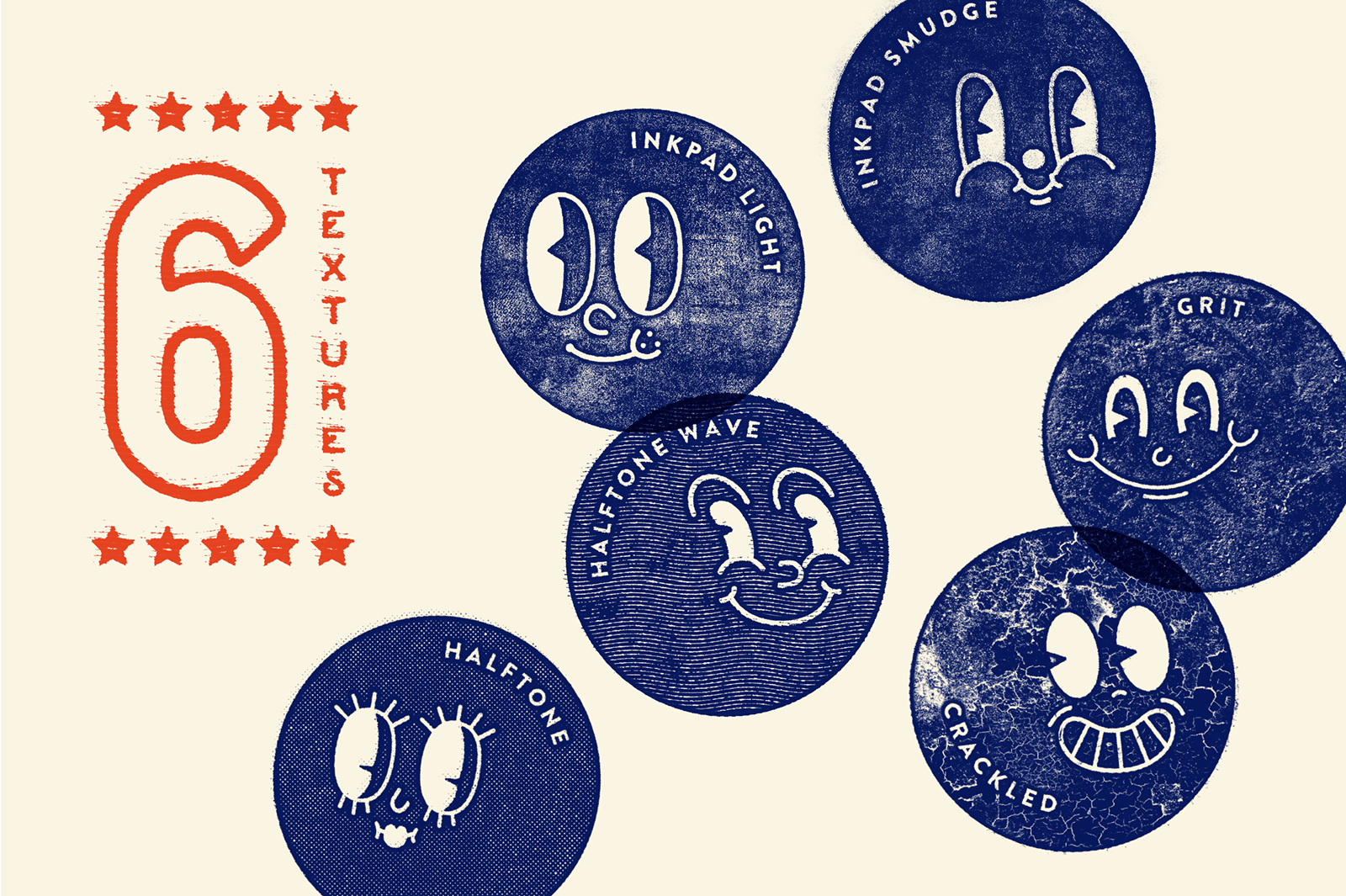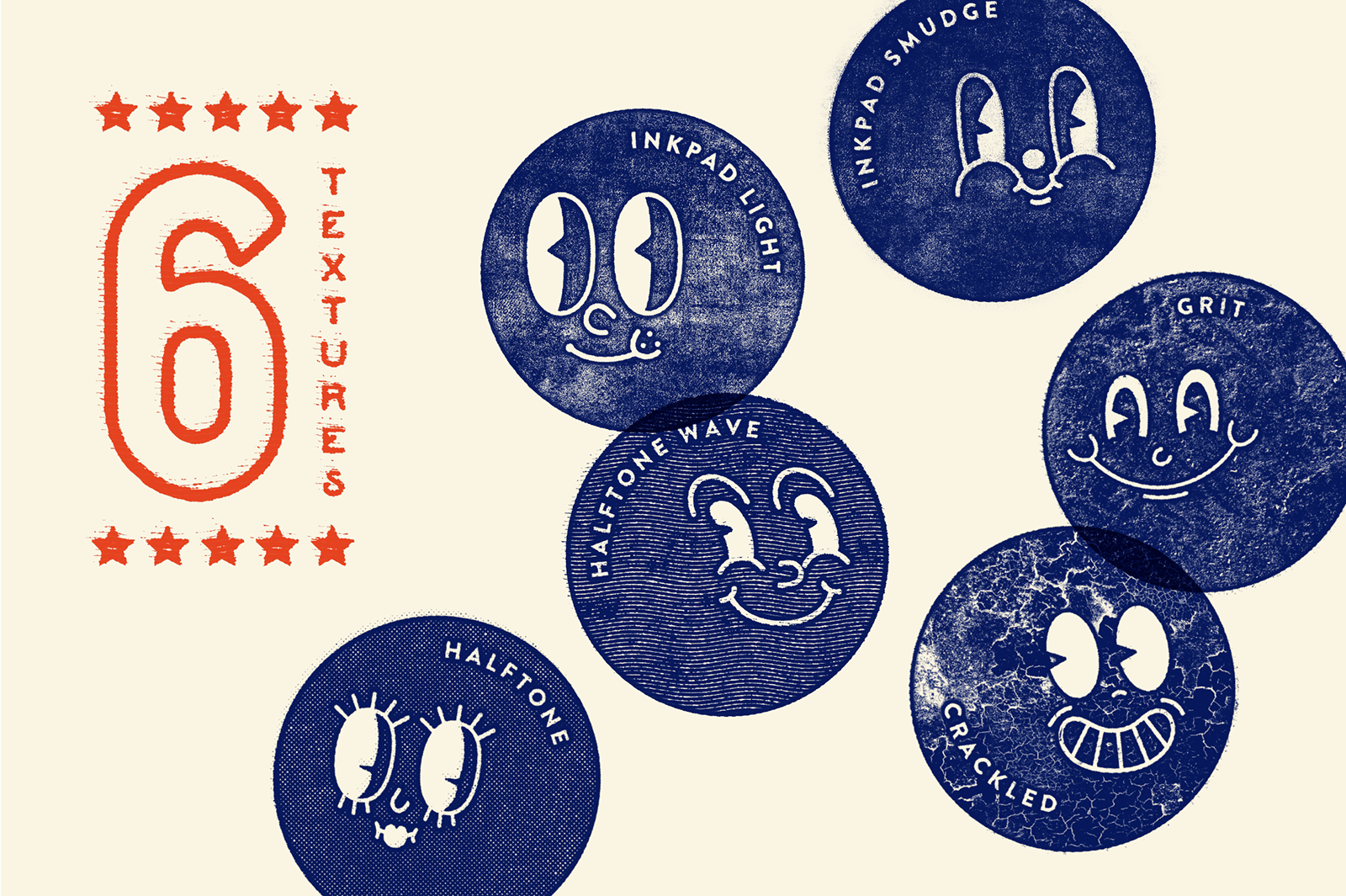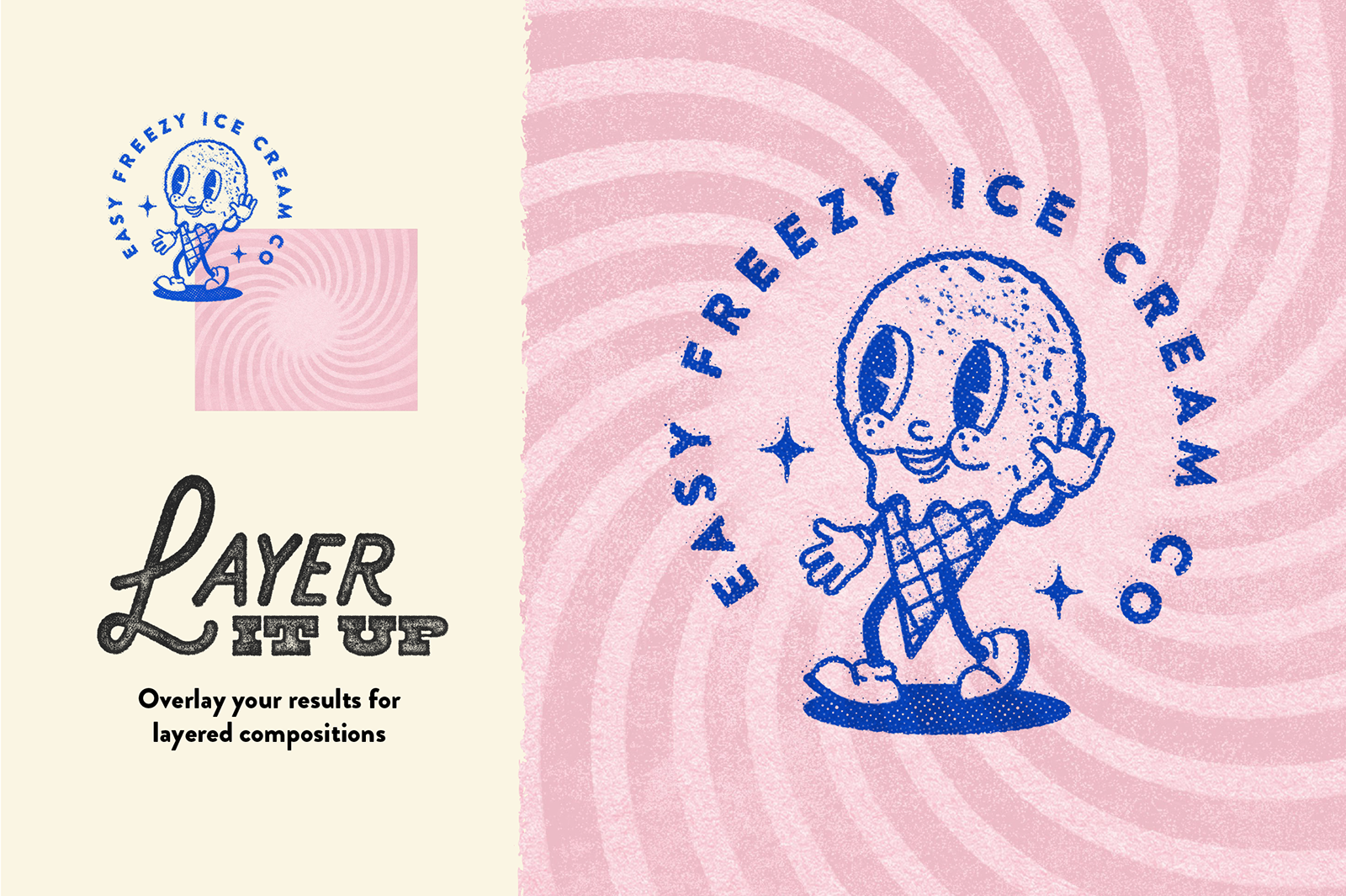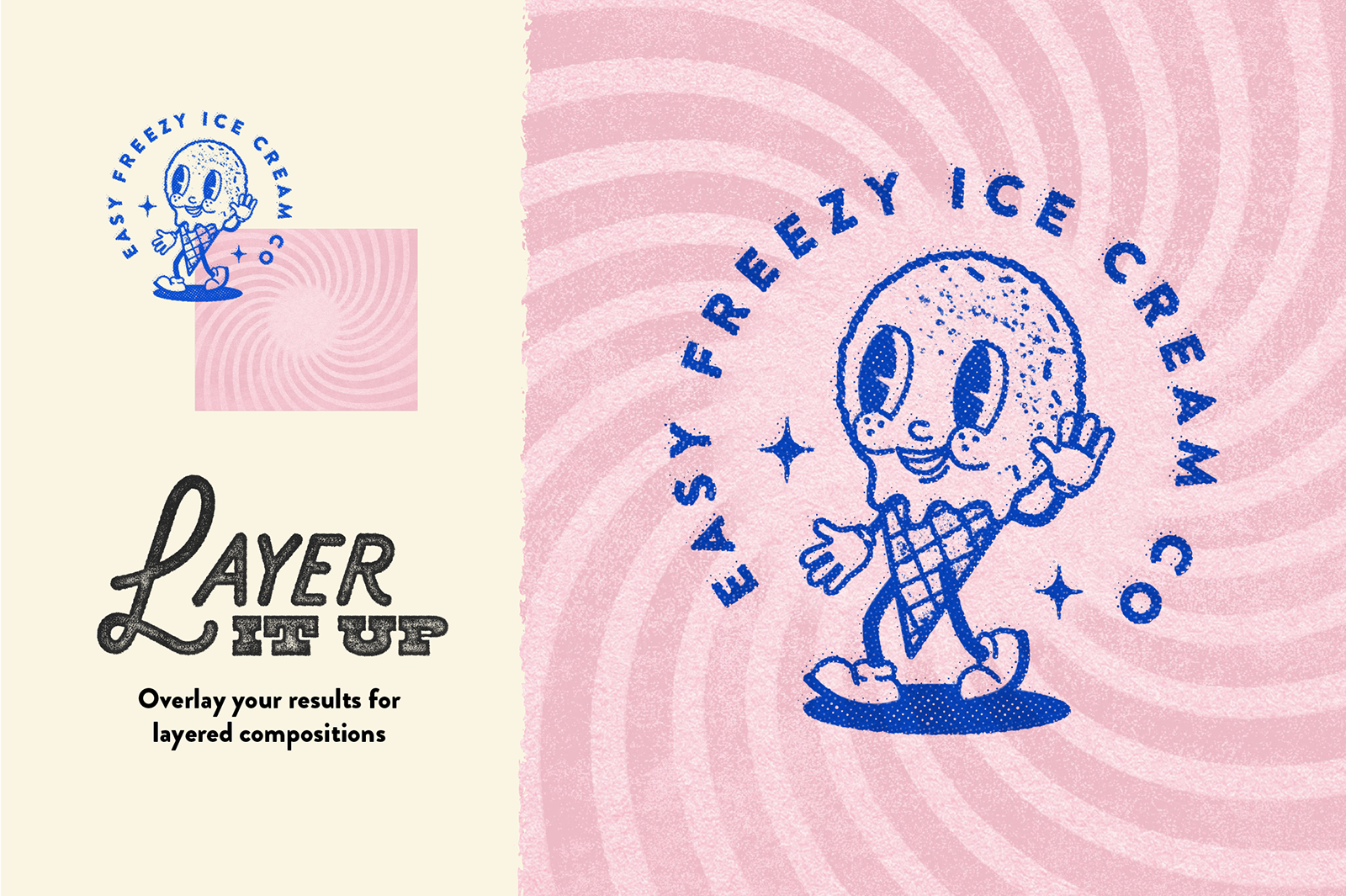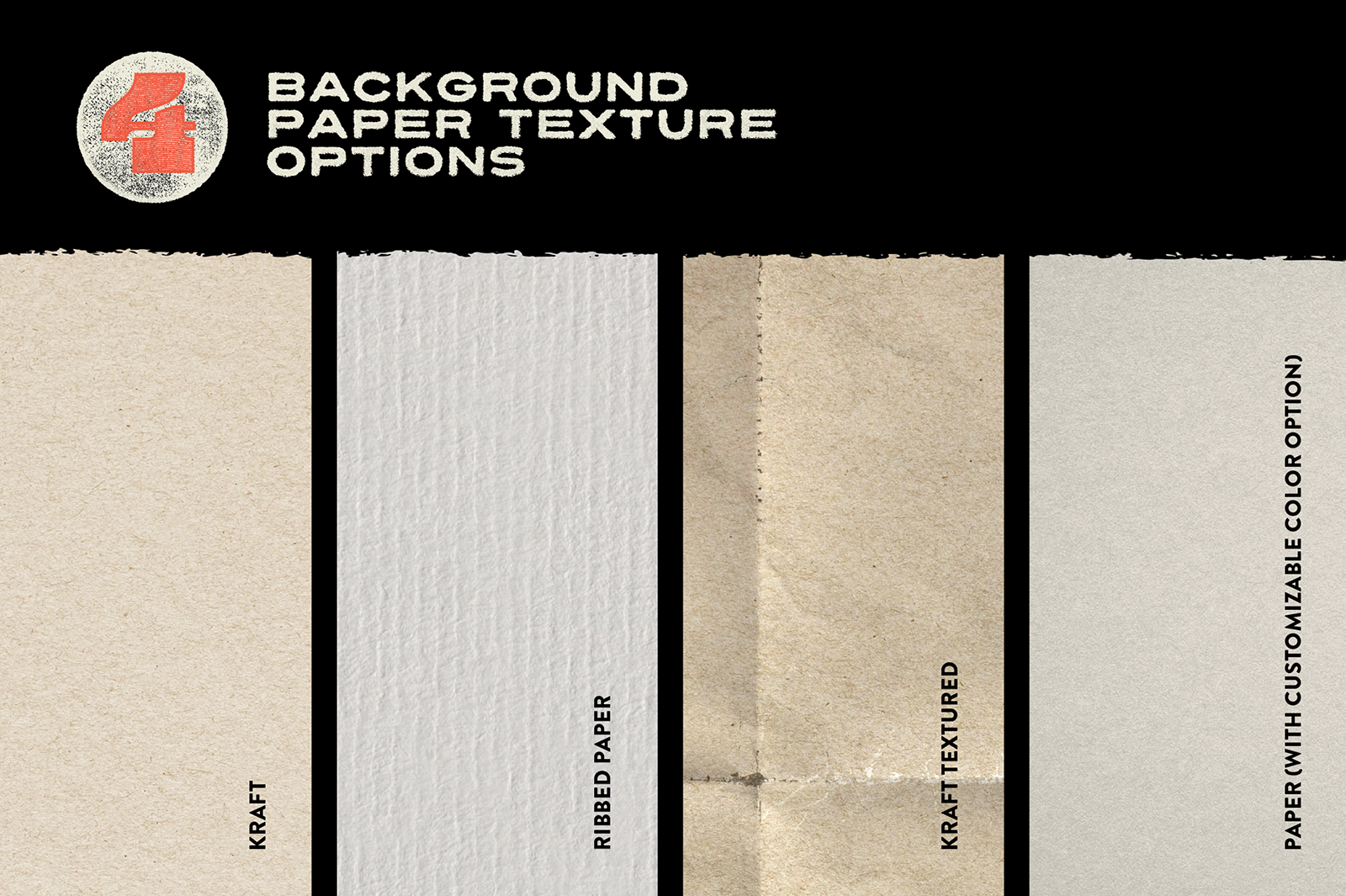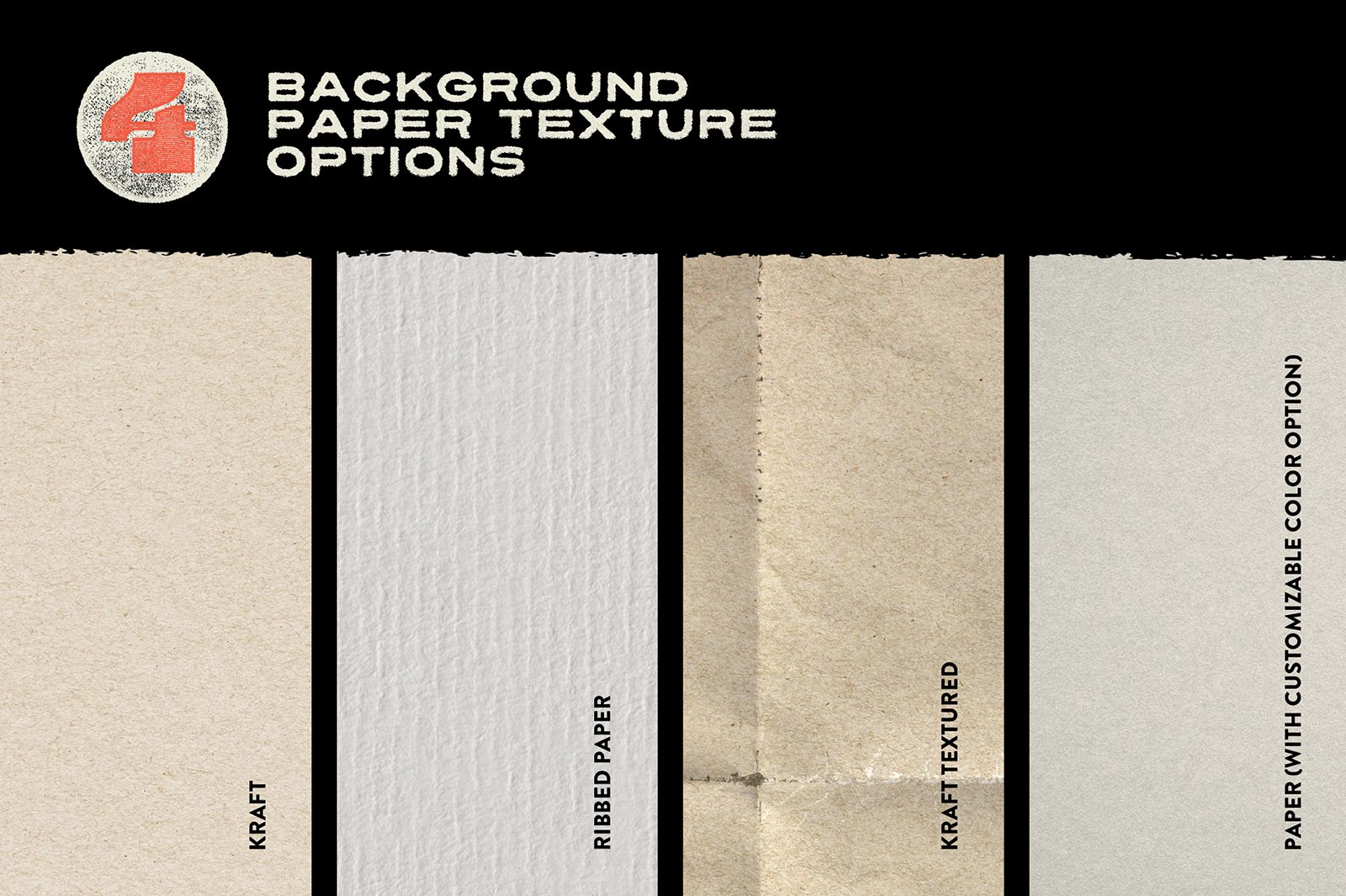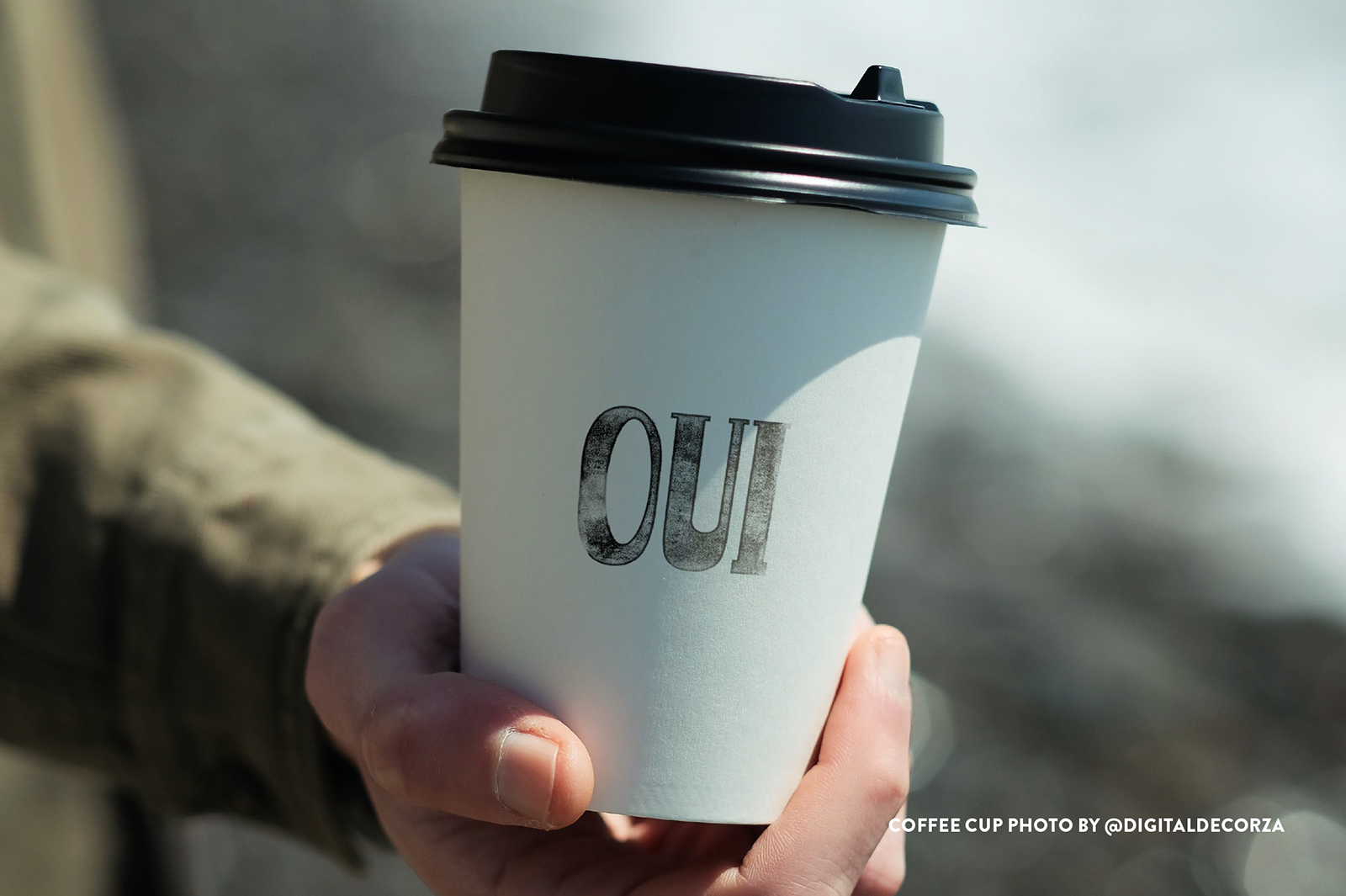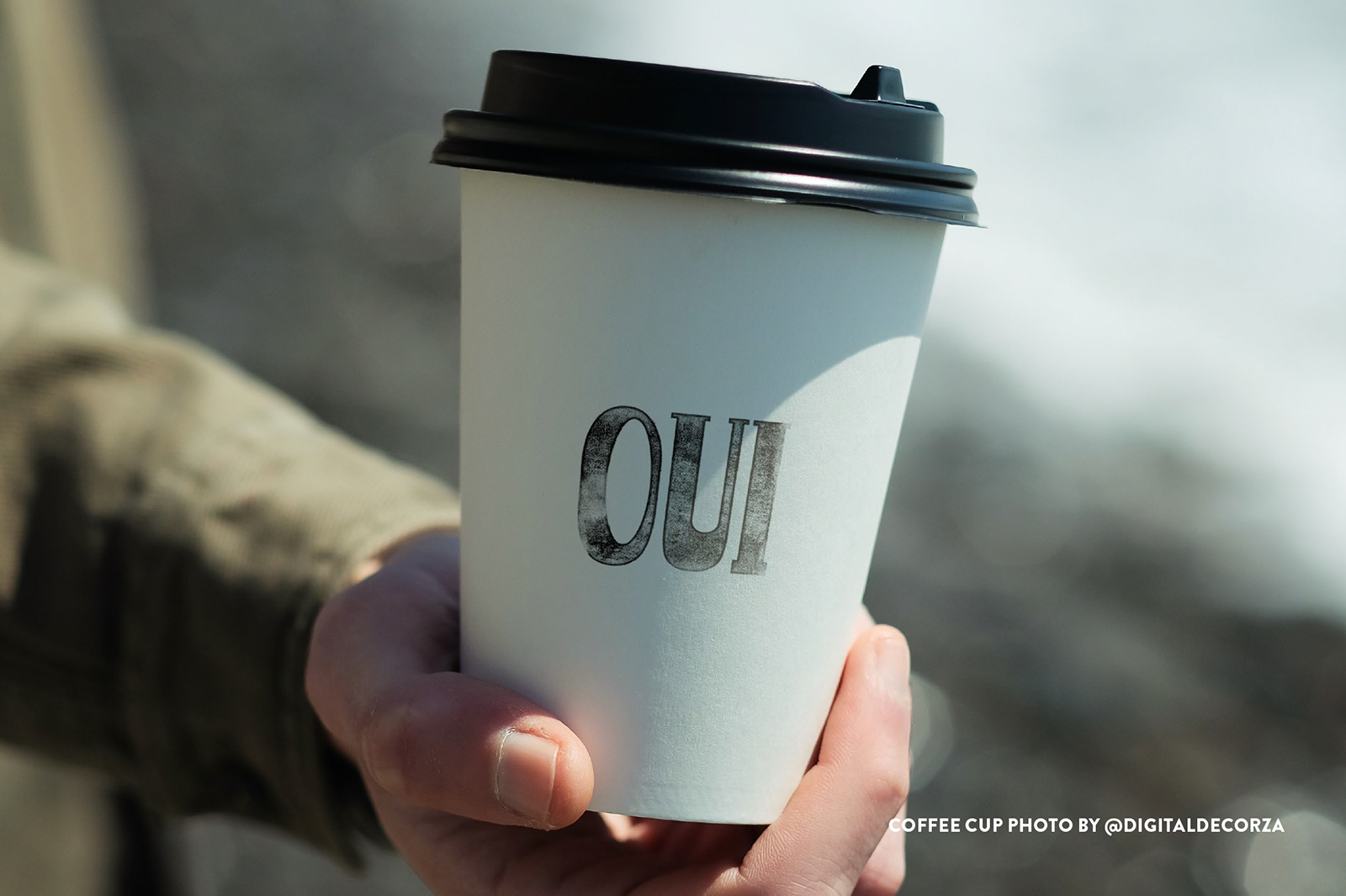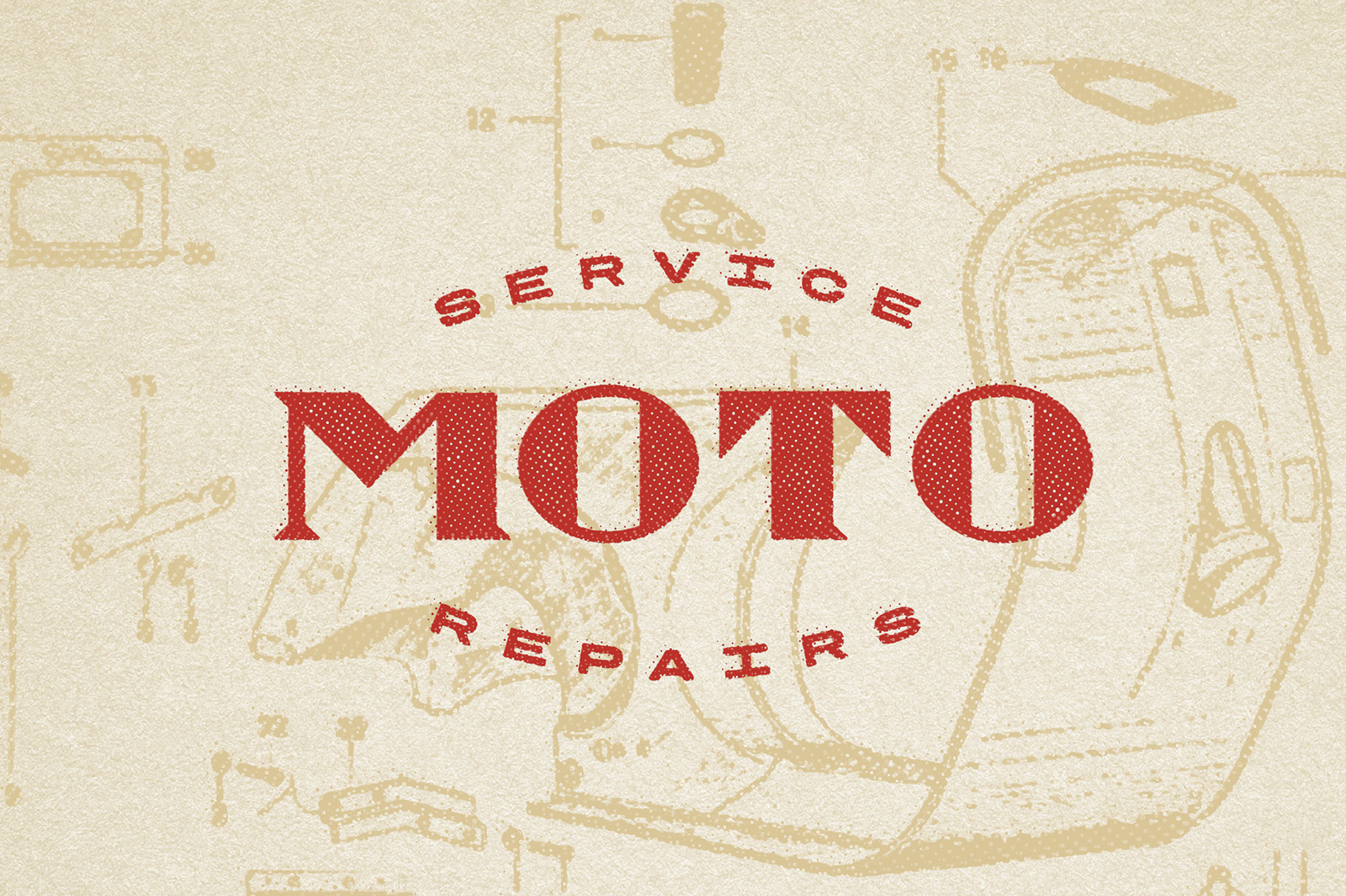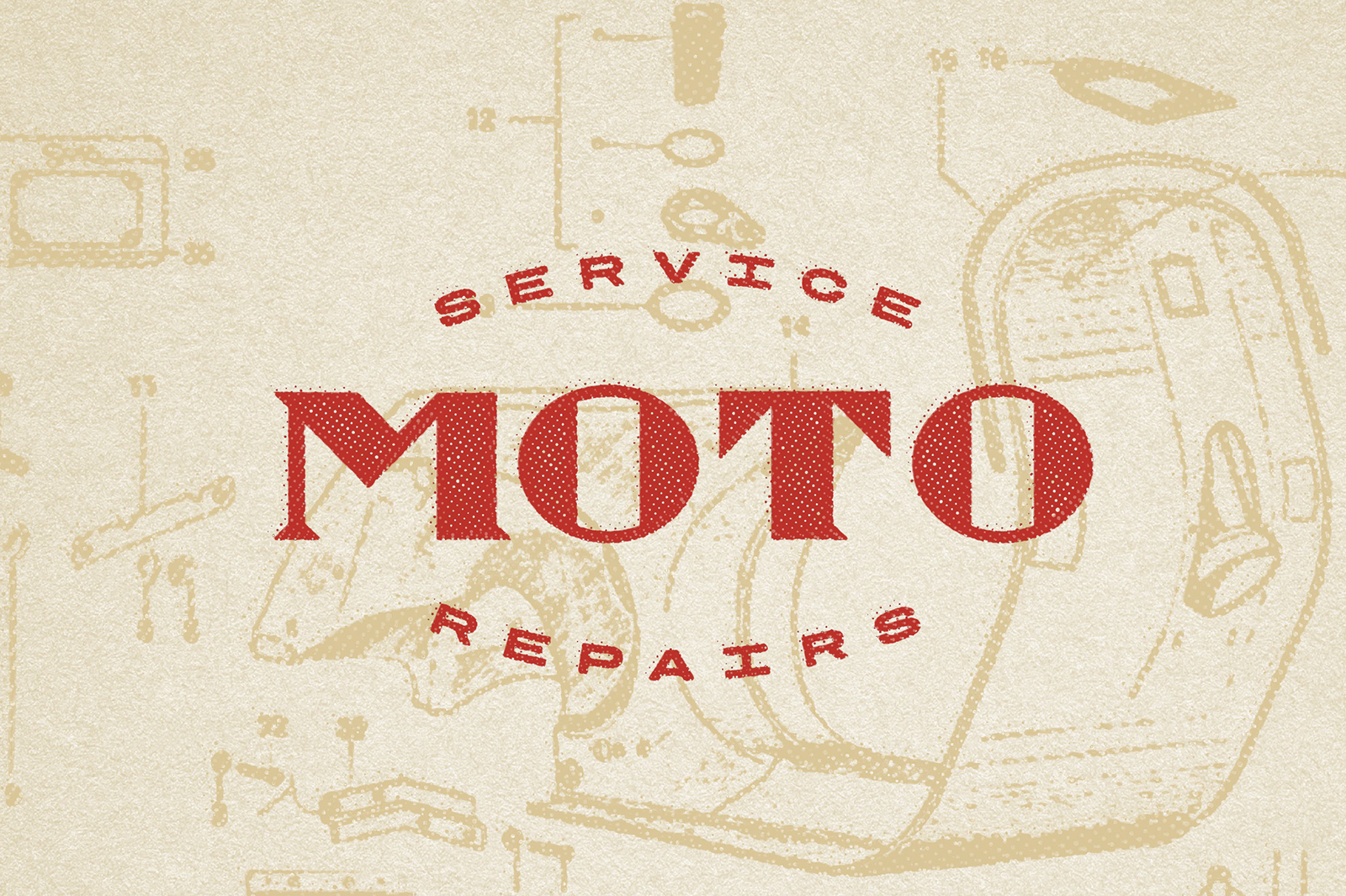 Vintage Stamp Texture
$18.00
Add vintage vibes to your digital work with the Vintage Stamp Texture Mockup. Simply import your artwork in to the mockup and choose from 6 preset options to age your artwork with gritty goodness. This mockup replicates an old-style stamp/single color printing press, so works only with single color designs.
Well organised layers and a PDF user guide help you customise your output, as well as 4 paper background options to showcase your designs on.
Check out this video on our YouTube channel to see how you can create highly realistic stamp branded packaging using a logo with the Vintage Stamp Texture effect applied.
Features:
• 6 preset options to choose from – Inkpad light, Inkpad smudge, Halftone, Halftone wave, Grit & Crackled
• 4 high resolution paper background textures to choose from
• Overlay your results for layered compositions
• Works well over photographs to mimic a stamp print
• Comprehensive user guide included to help you achieve the best results
Specifications:
• Adobe Photoshop psd files with smart object placement
• File Size: 375.62 MB
• Dimensions: 3000×4000 px
• 300 dpi