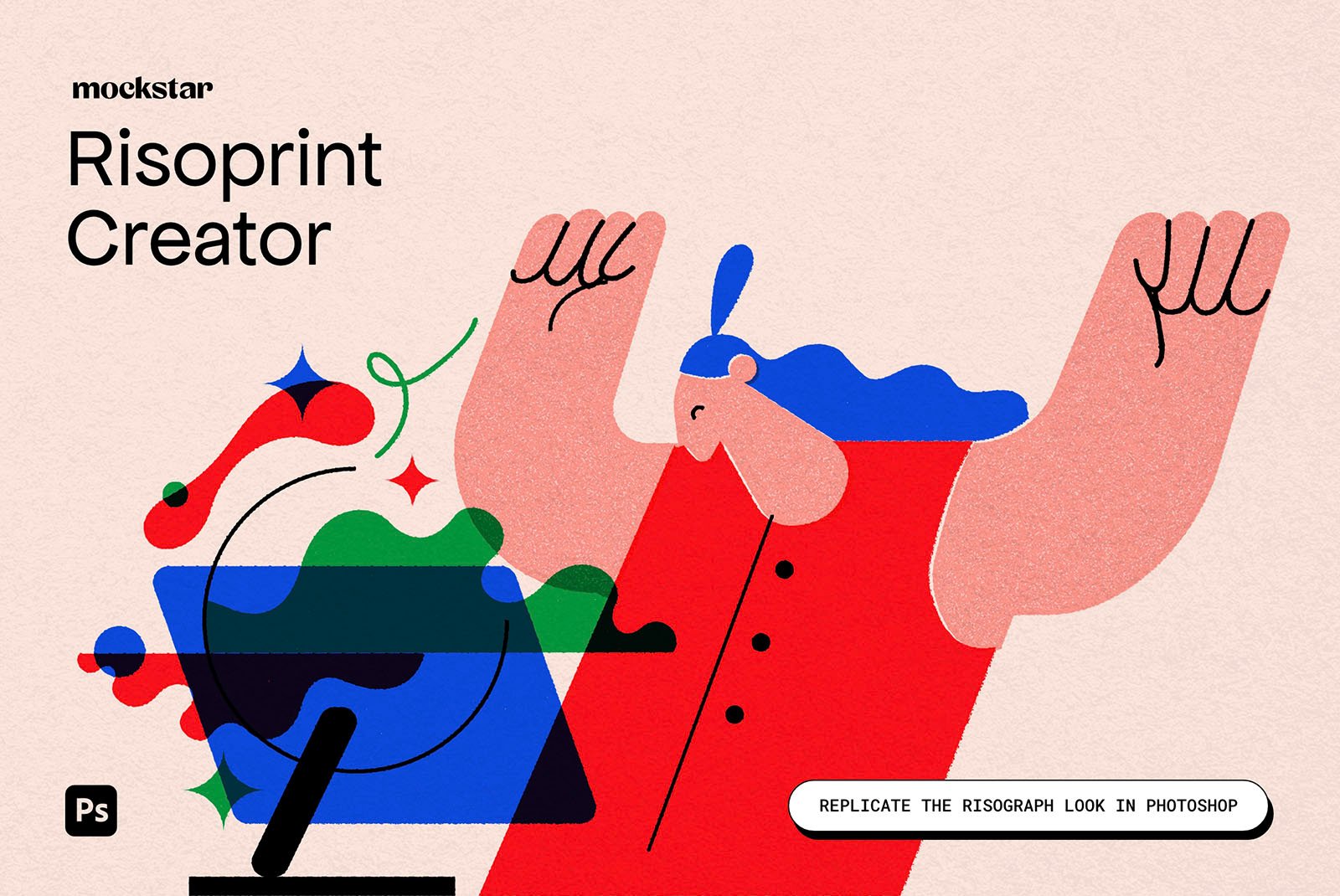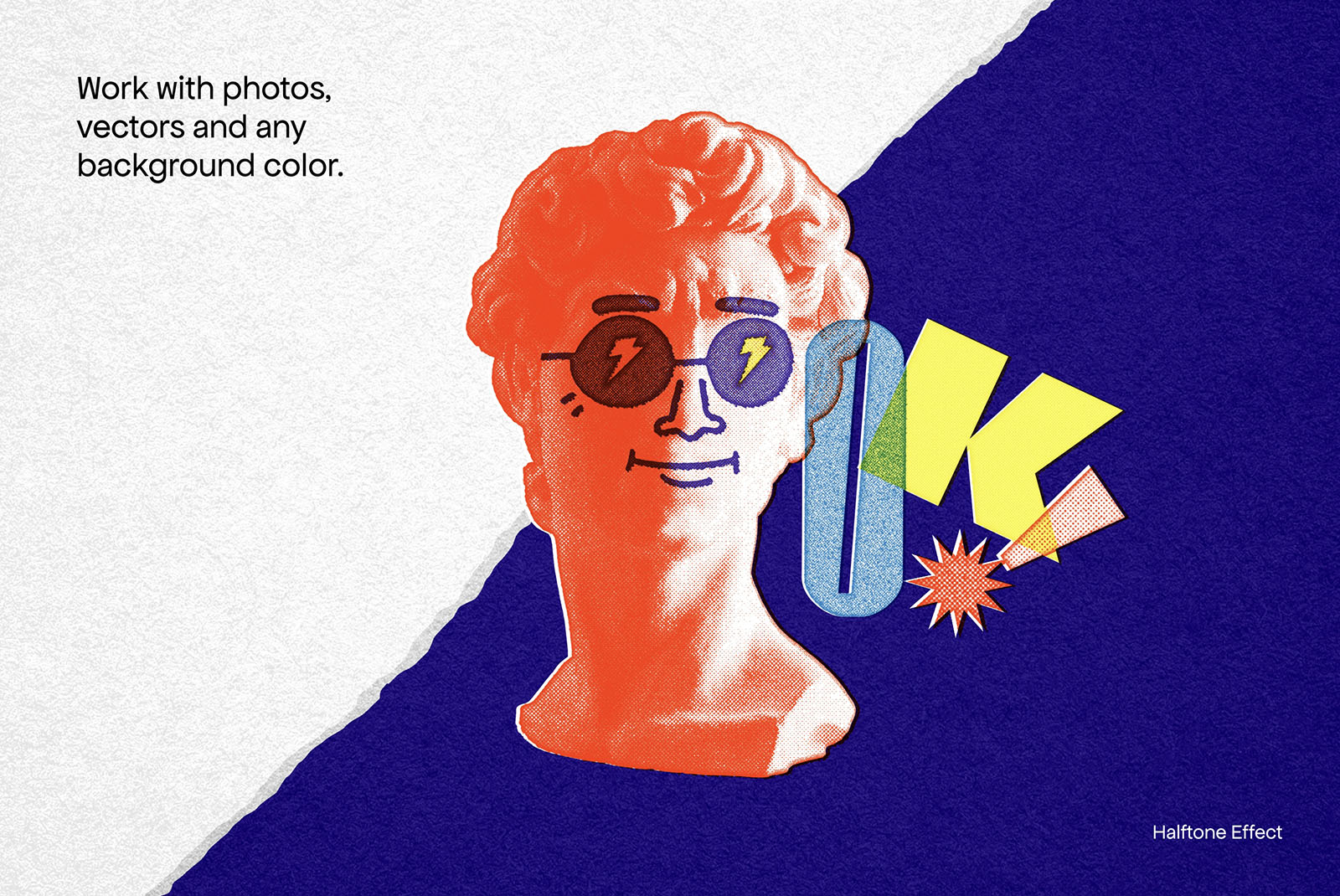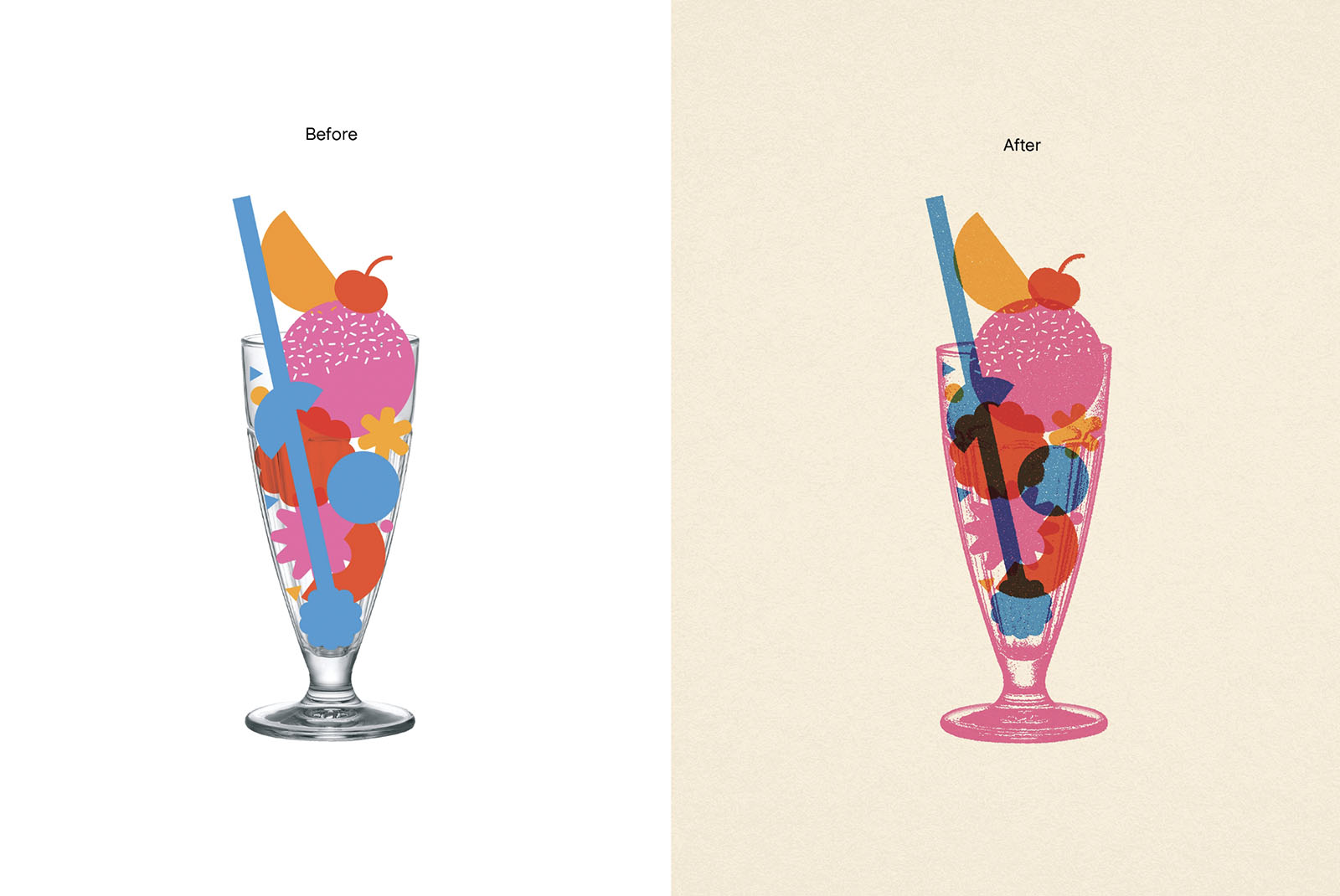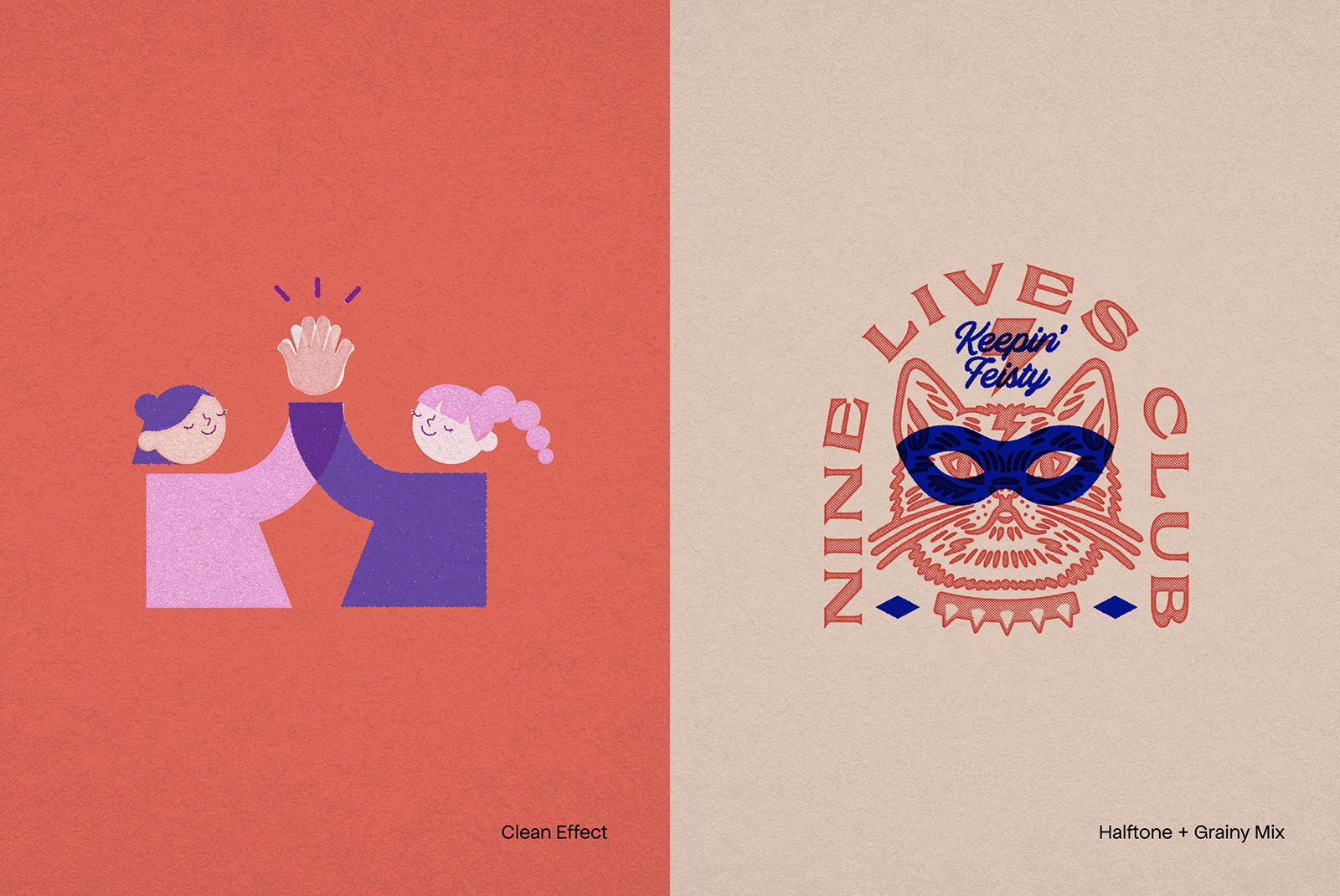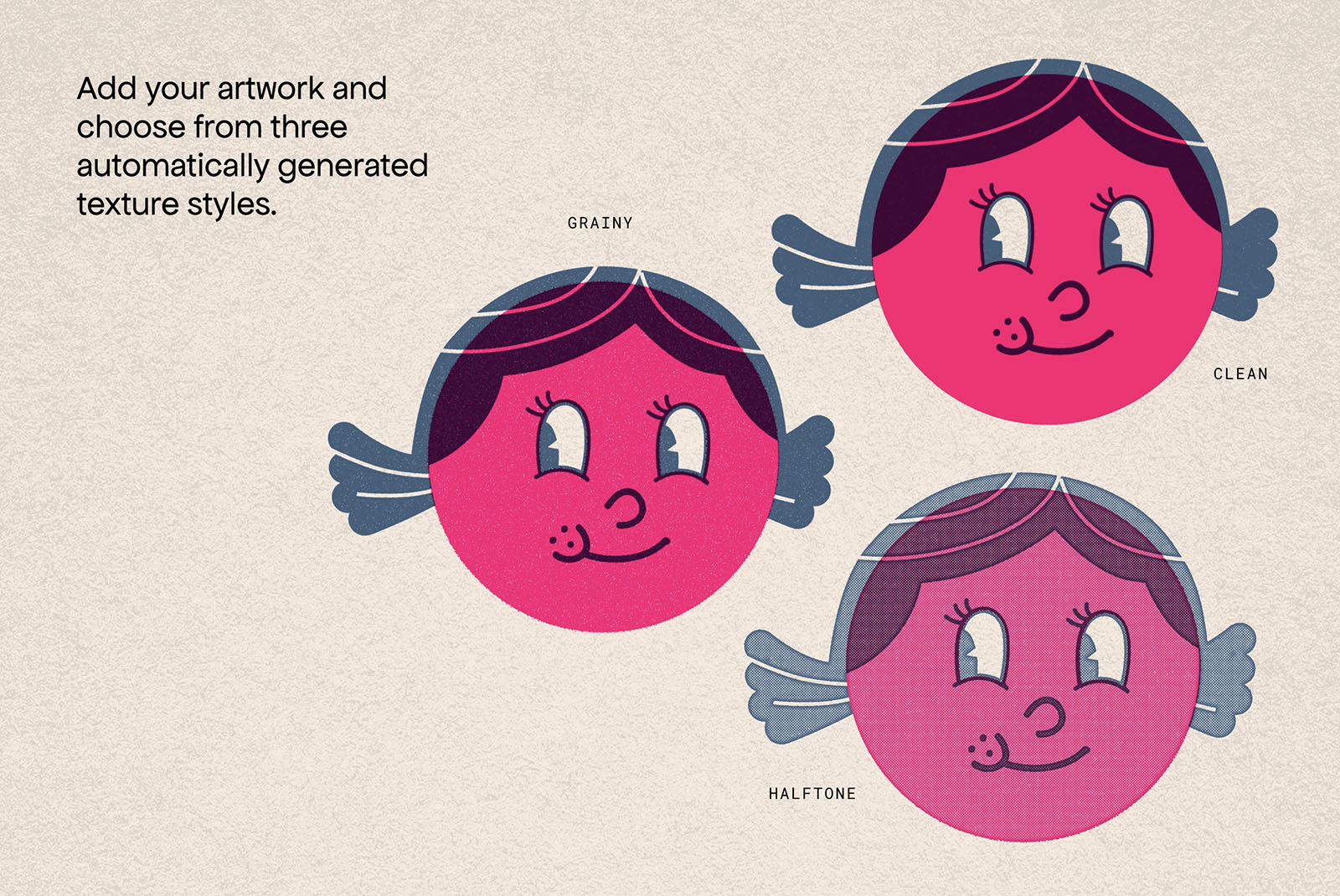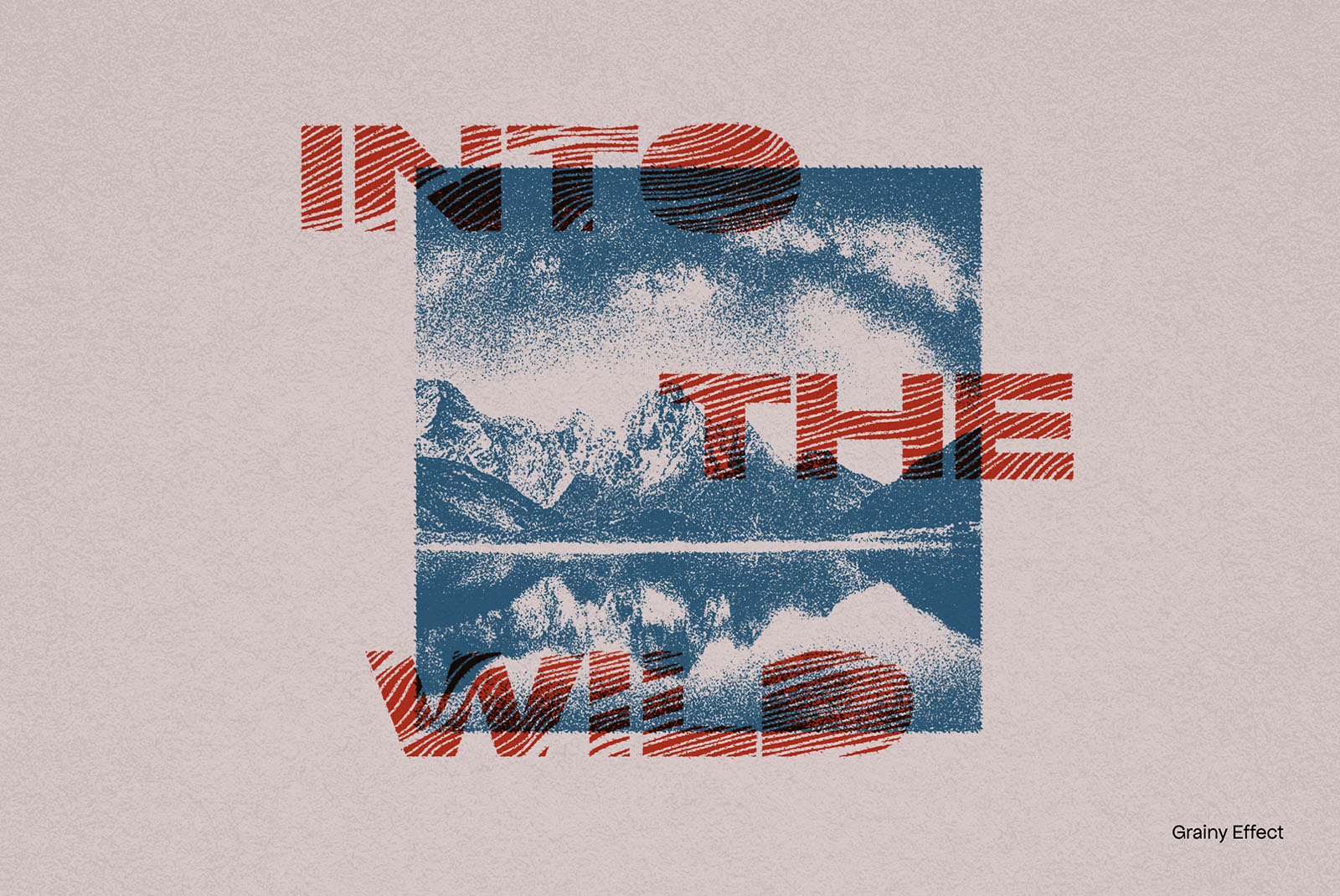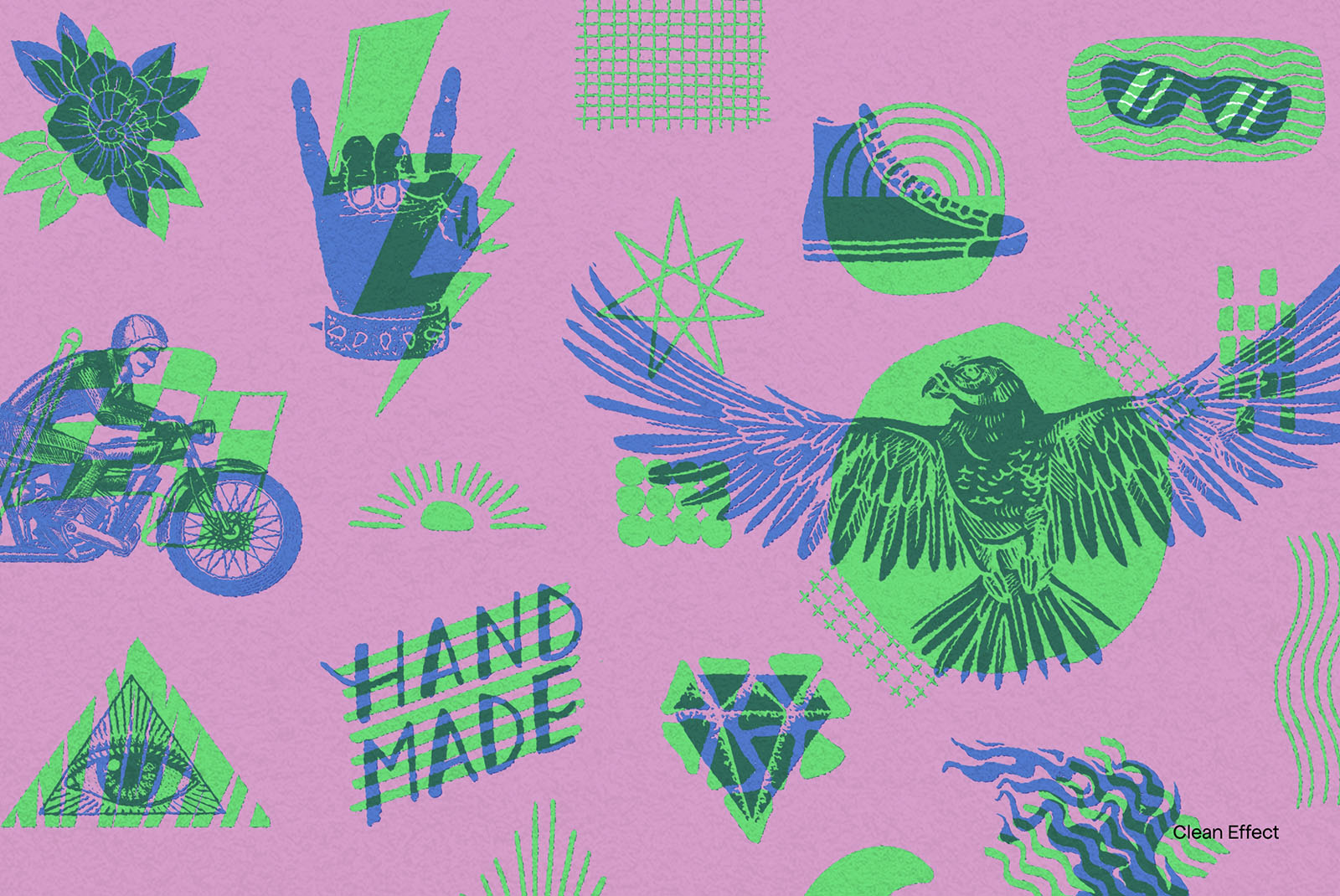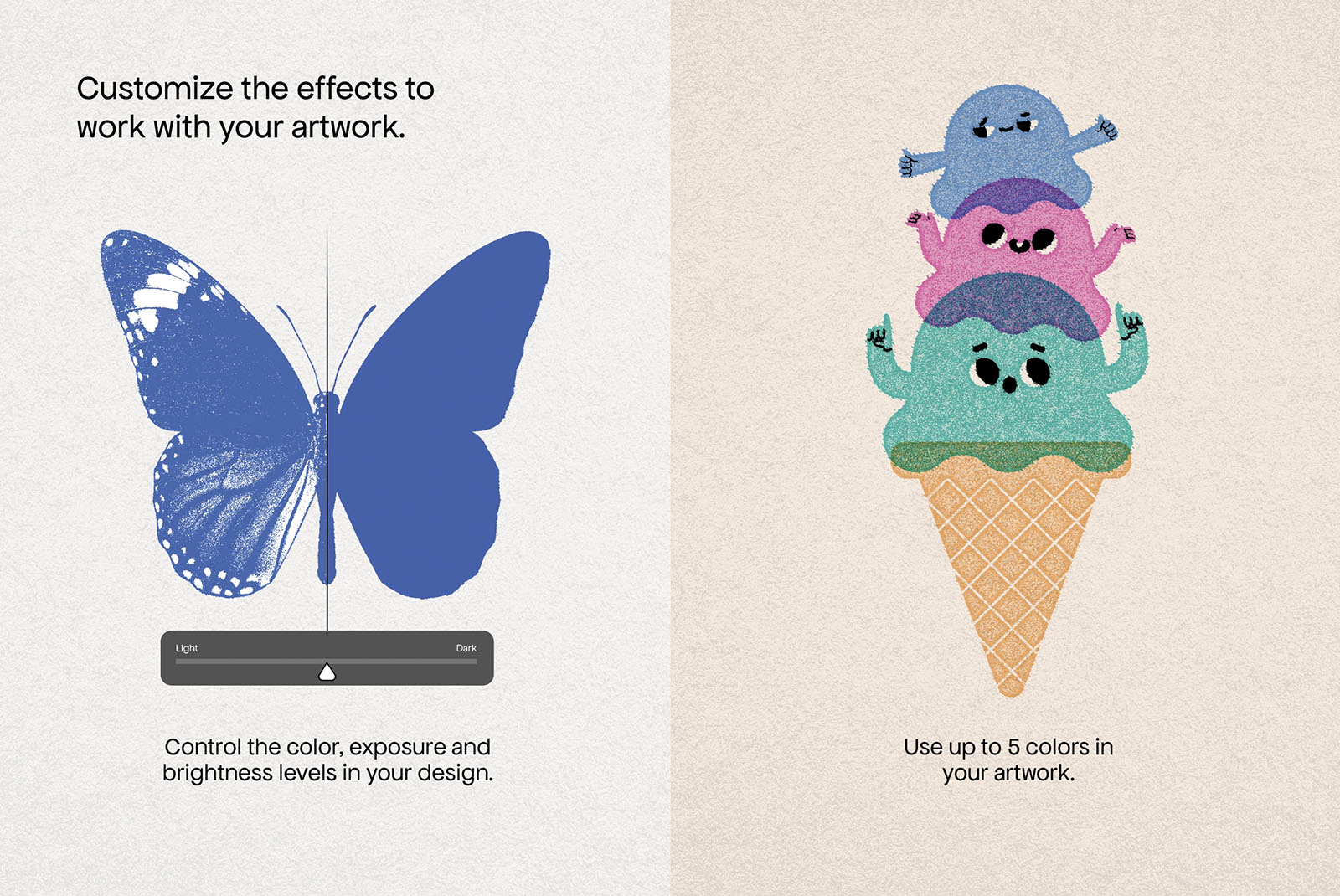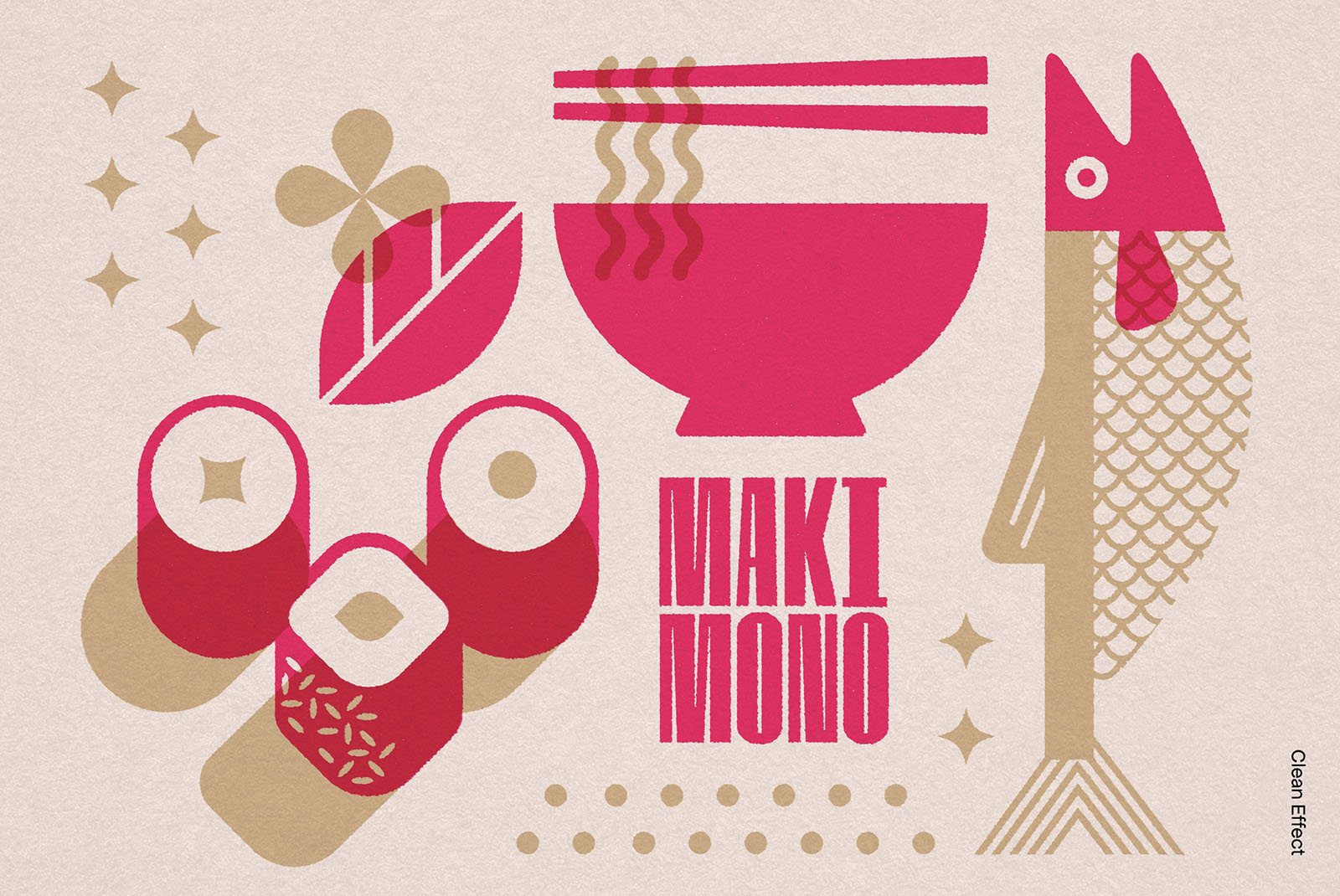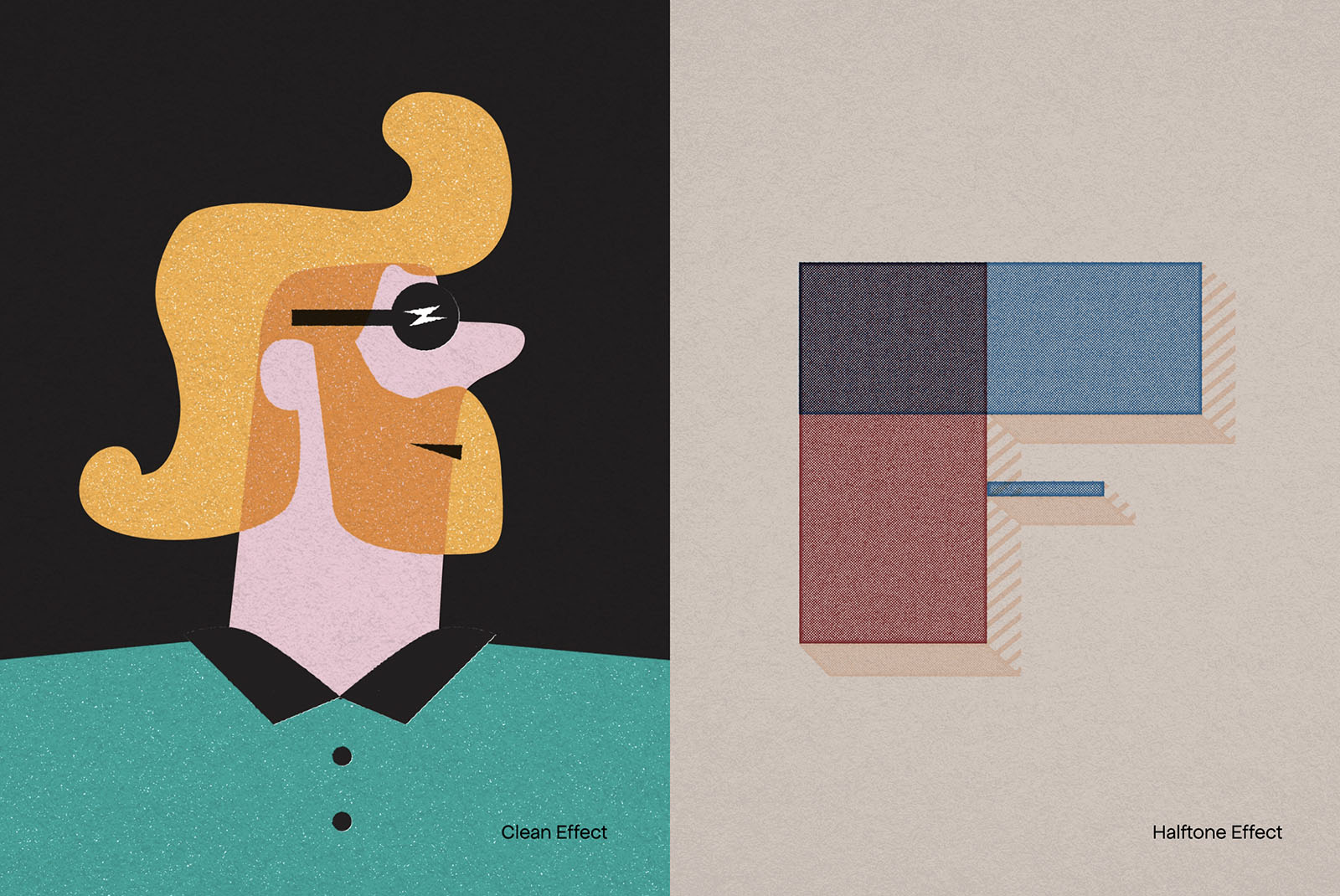 Risoprint Texture Creator
$22.00
With the Risoprint Creator photoshop texture effect you can layer vector objects or photographs to create stunning visual compositions that replicate a Risograph print. With the ability to use up to five colors in your artwork and 3 different texture options, you can create a truly unique and customized design or illustration.
Check out our preview video here on YouTube which quickly goes over importing your designs and how to customize the colors.
Features:
• Two high resolution customisable mockup template files. One at 4700 x 4700px @ 300 DPI, and an XL version at 10800x10800px @ 300dpi. Please bear in mind with the XL file (1GB+) and it may be slow to make adjustments depending on your computer's processing speed.
• Fully named and organized layers
• 3 texture effect options (clean effect, grainy effect, halftone effect)
• The ability to layer up to 5 colors
• Control the color, exposure and brightness levels of your color layers to bring out the details you need.
• The mockup can compensate for light or dark backgrounds
• PDF user guide
• A video walkthrough of the Risoprint Creator in action.
Specifications:
• Adobe Photoshop psd files with smart object placement
• File Size: 223MB ZIP (Standard), 786MB ZIP (XL)
• Dimensions: 4700x4700px (15.667×15.667 inches) and 10800x10800px (36x36inches)
• 300 dpi