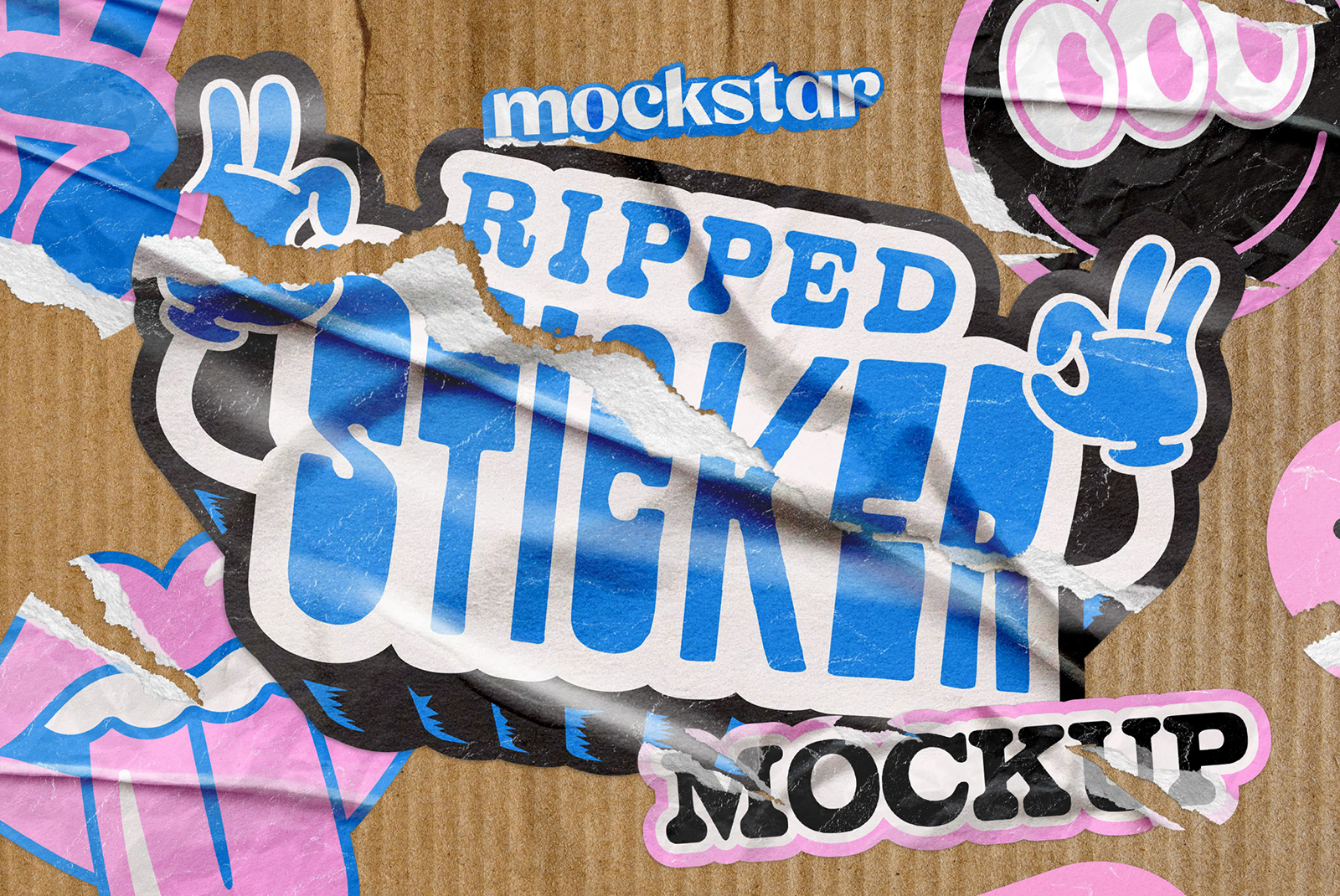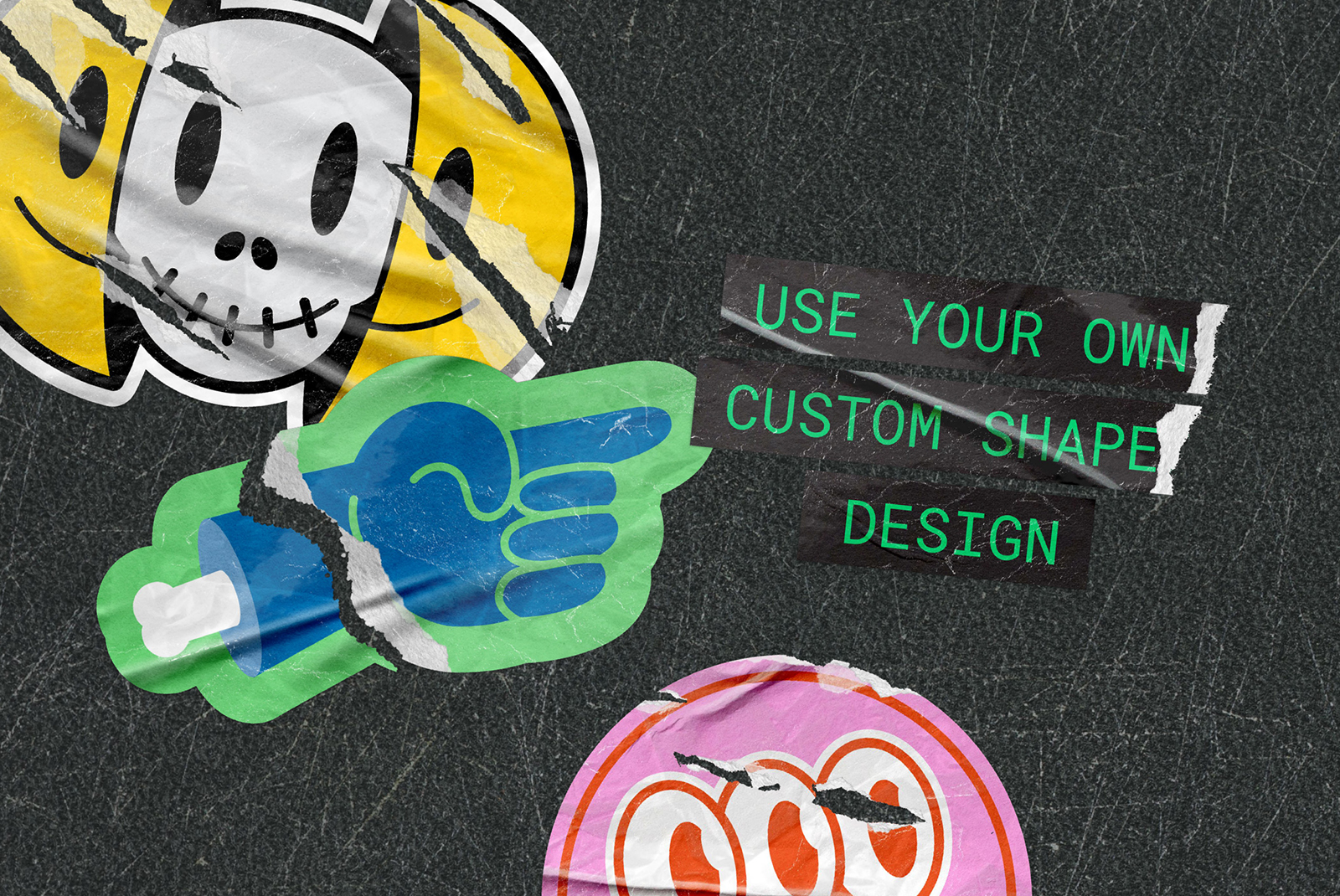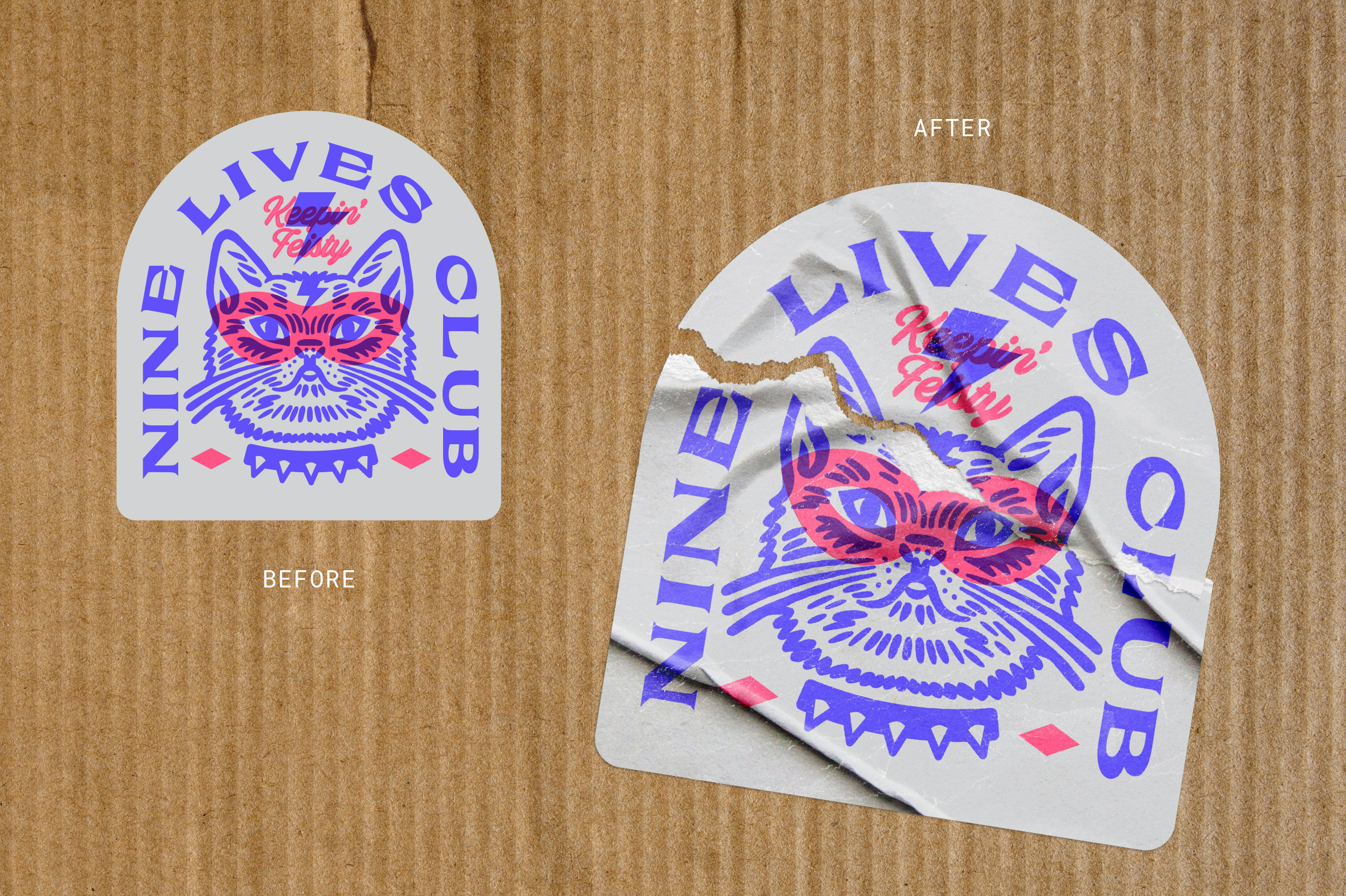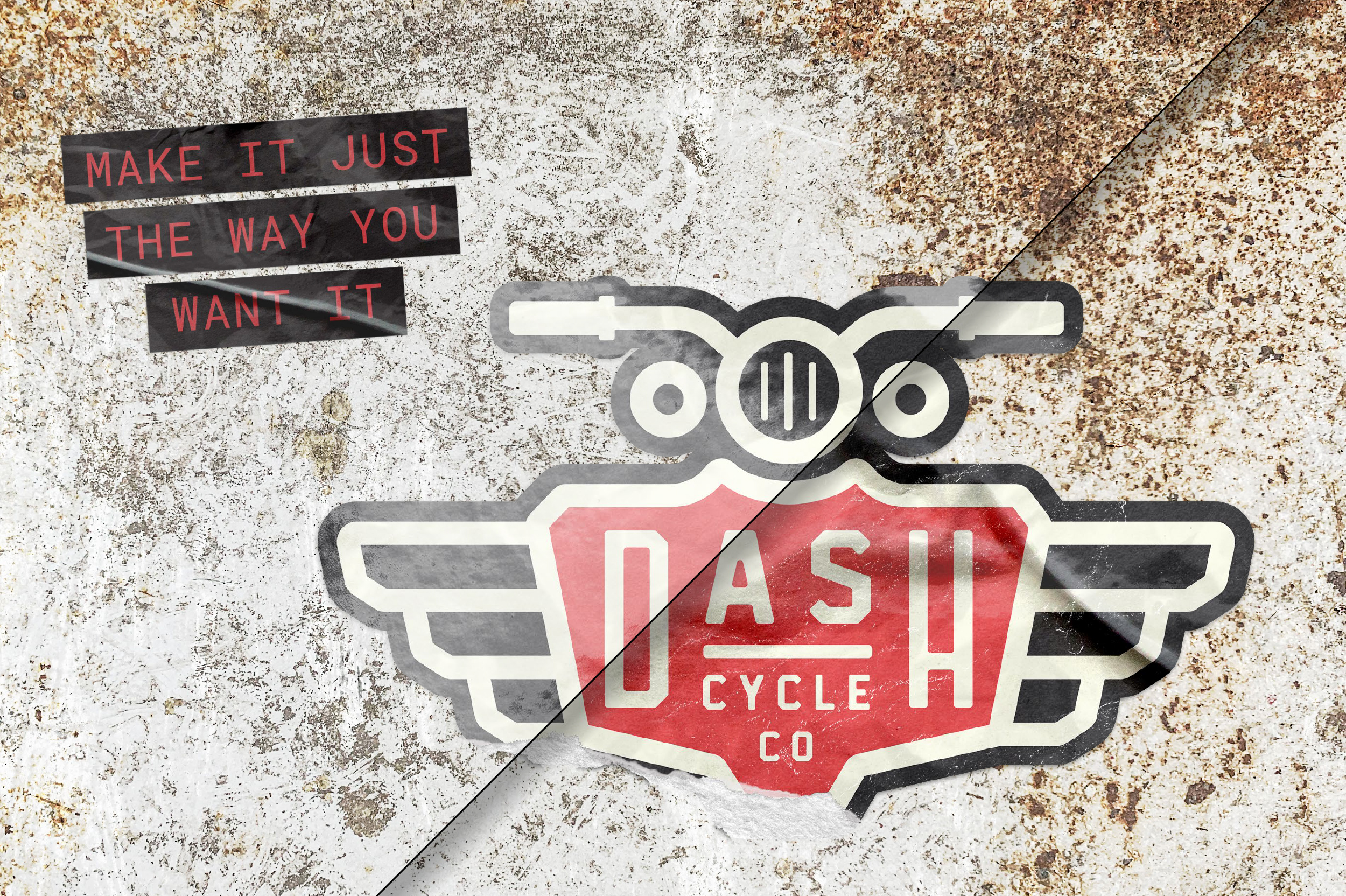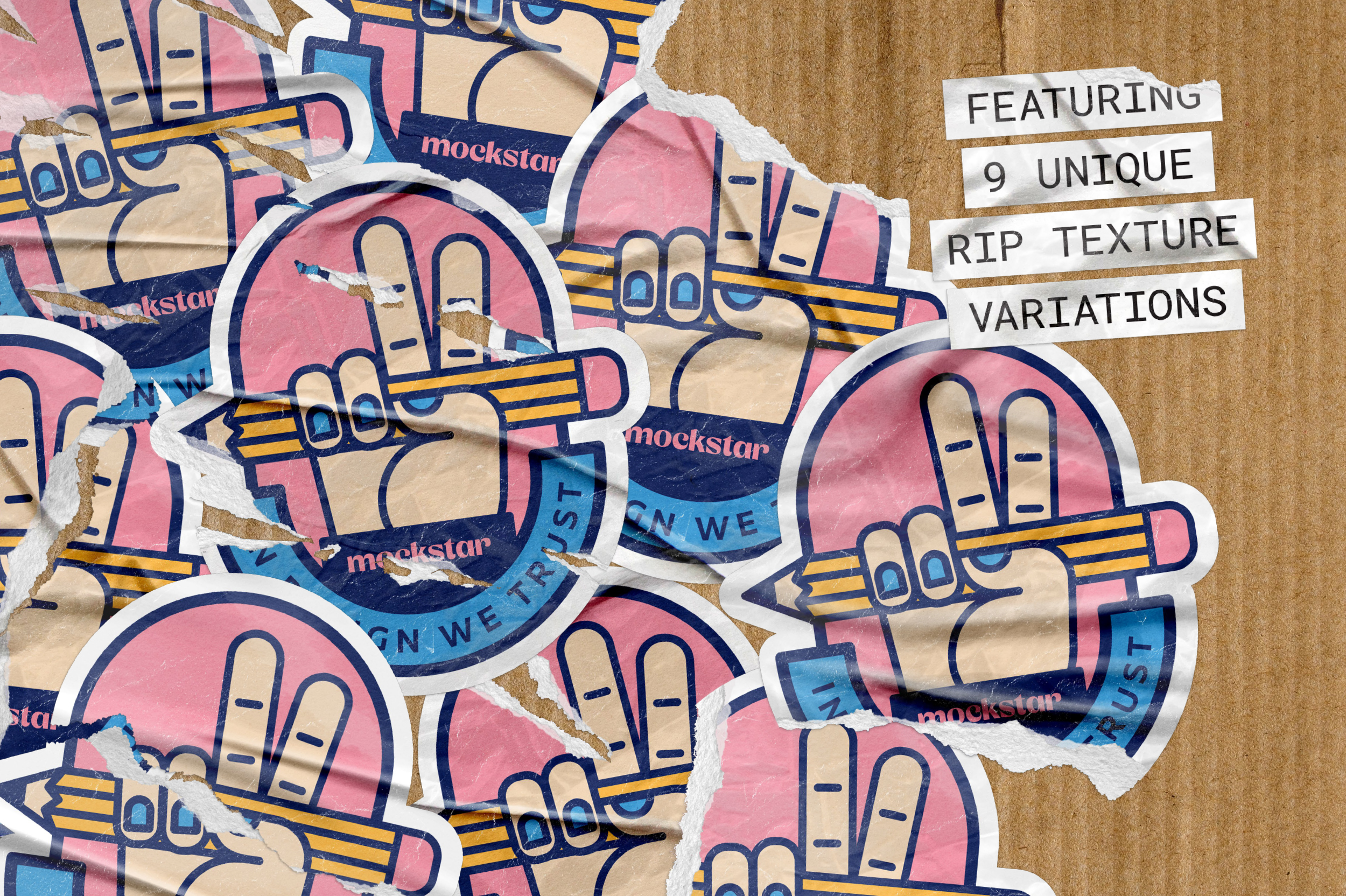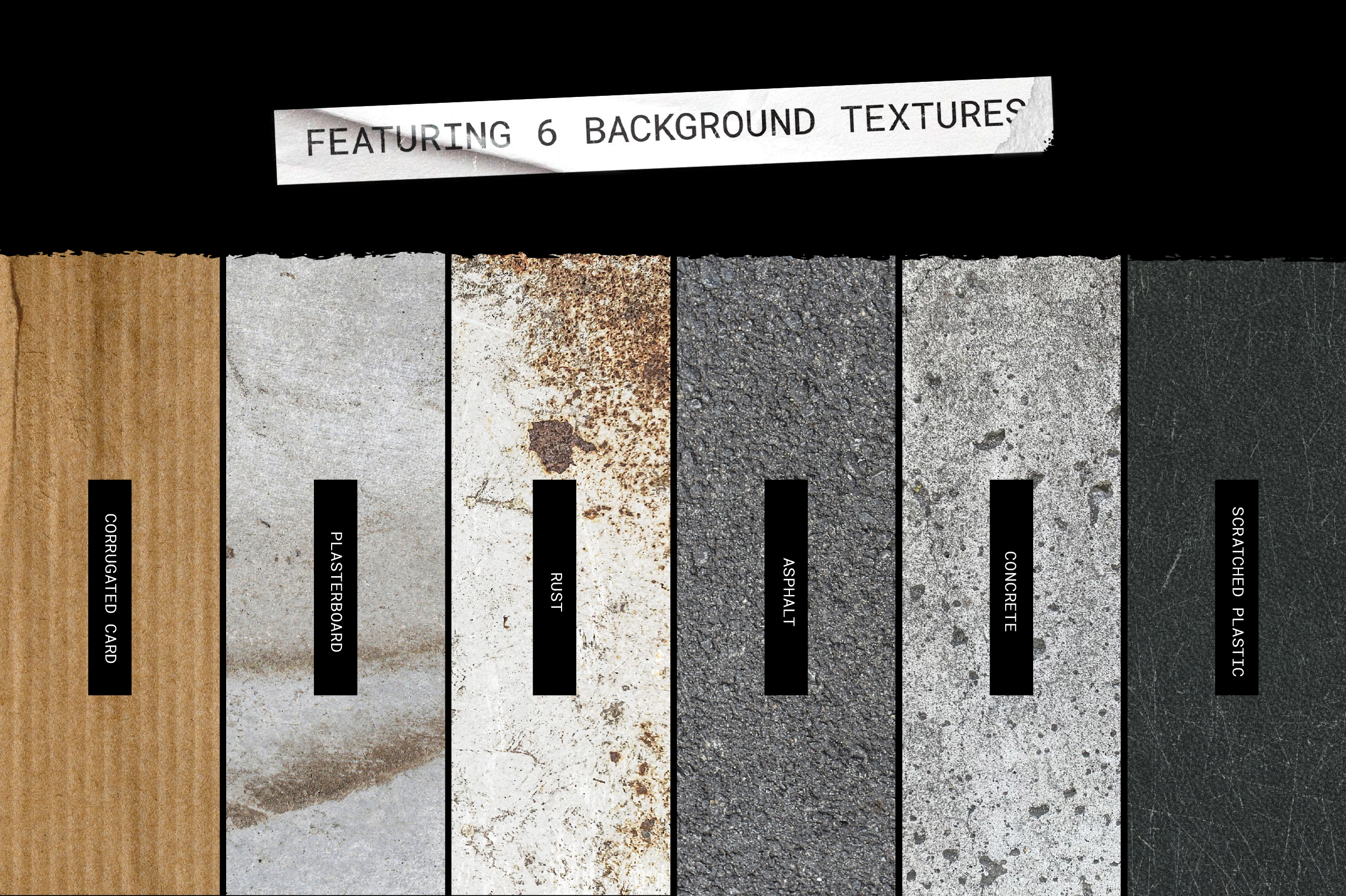 Ripped Sticker Mockup
$18.00
Take your sticker design and make it realistically distressed with our Ripped Sticker Mockup.
This mockup lets you create your own weathered and worn custom sticker shapes without being limited to standard shapes and sizes.
Pre-set scenes means you can pick the texture that you like best, save it, and share with the world! Too easy!
With 9 different rip effects you can choose from, you have complete control over how your design looks.
Each rip effect comes with further customizations you can apply to adjust the gloss or texture of the paper, and a range of different wrinkle options you can either toggle on or off.
Like what you see? We've also created the Custom Shape Sticker mockup, it's worth a look!
Features
• 9 different rip effect options – horizontal, vertical, distressed 1, distressed 2, small, bottom, top, right side, left side rip/s
• Customize the opacity in all the rip effect options for a subtle or dramatic look
• Customizable color background with optional texture
• Six background texture image options (supplied as separate files to keep the main mockup file of a reasonable file size)
Specifications
• Adobe Photoshop psd files with smart object placement
• File Size: 1.08 GB (755.7 MB zipped)
• Dimensions: 4000 x 2500 px
• 300 dpi