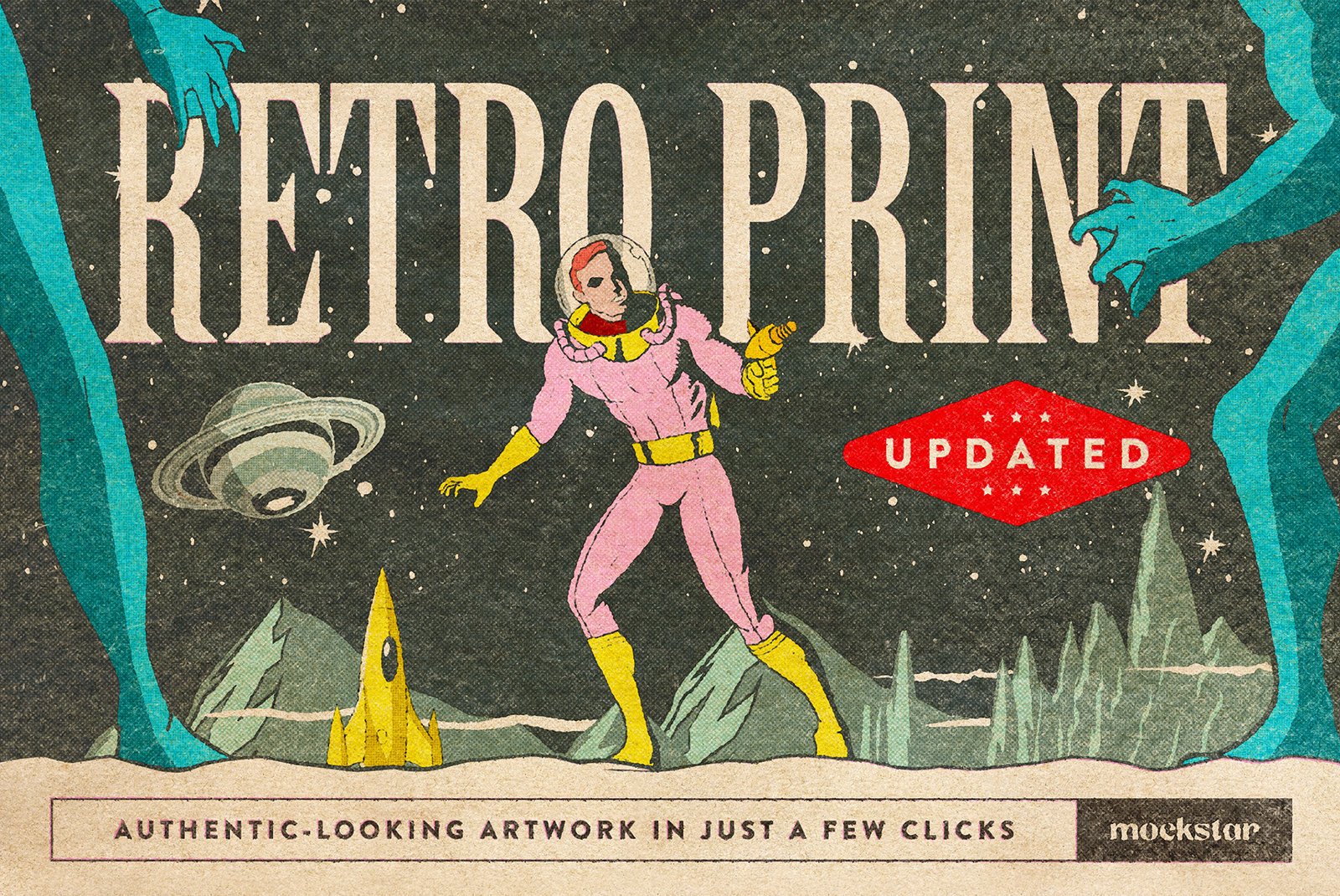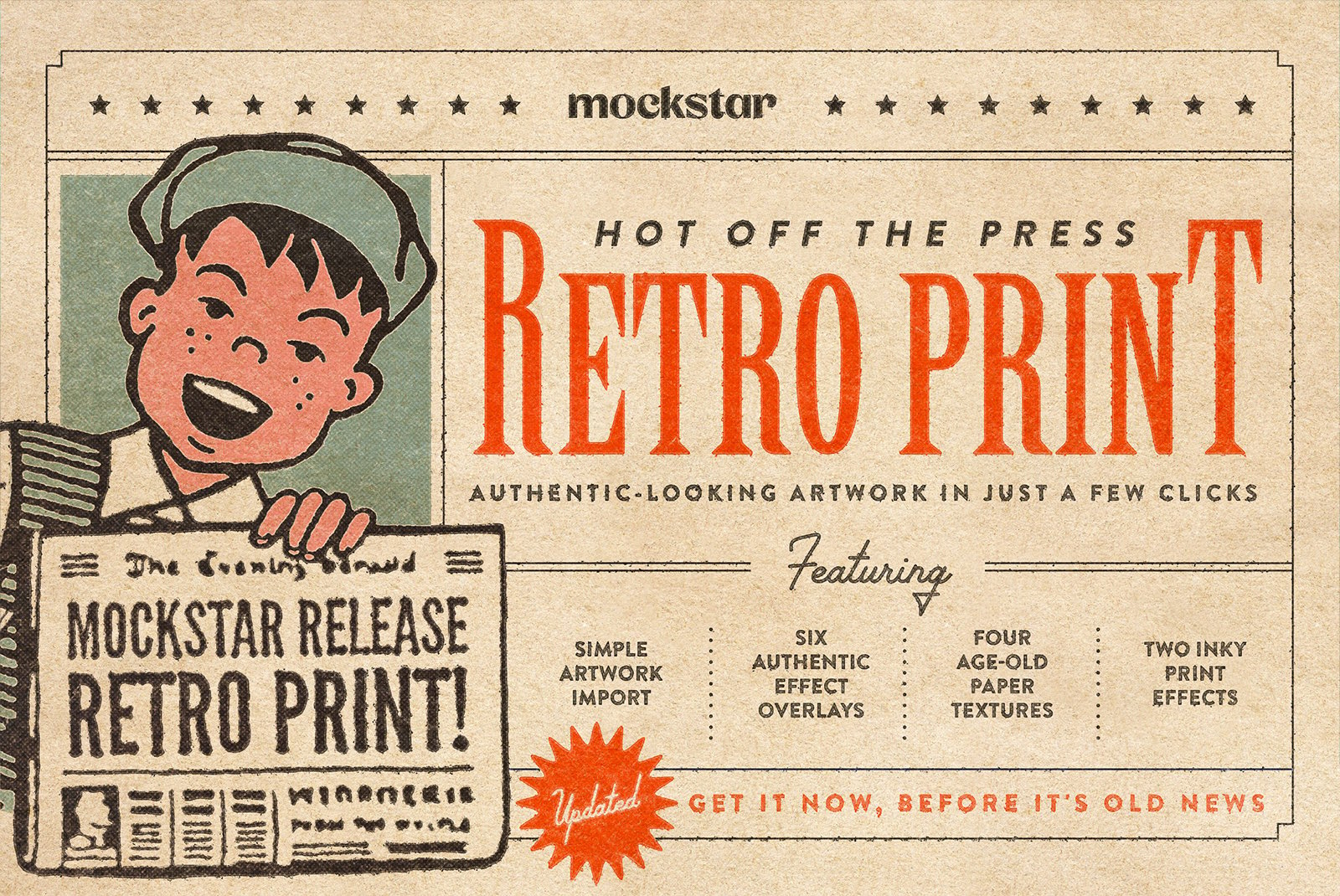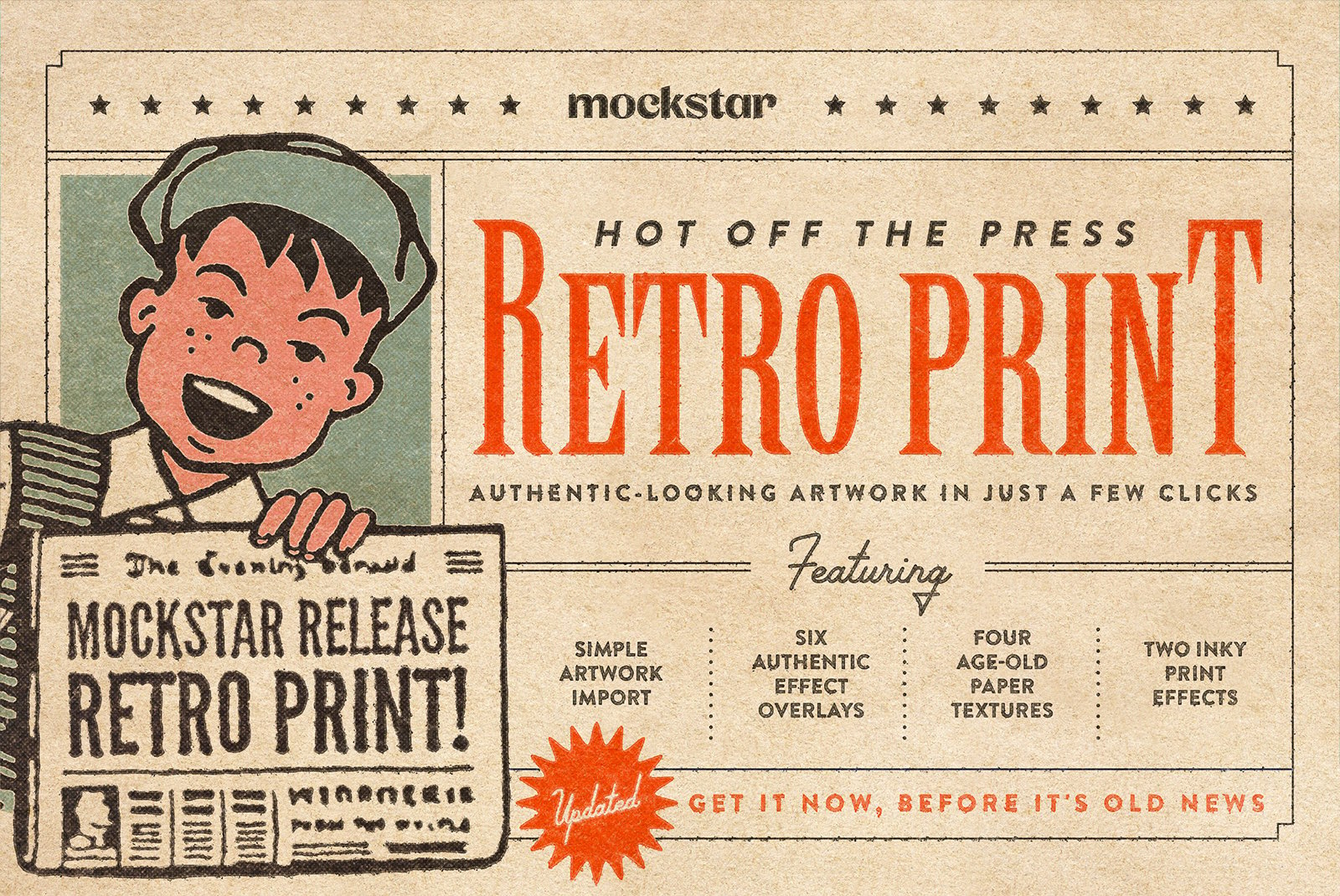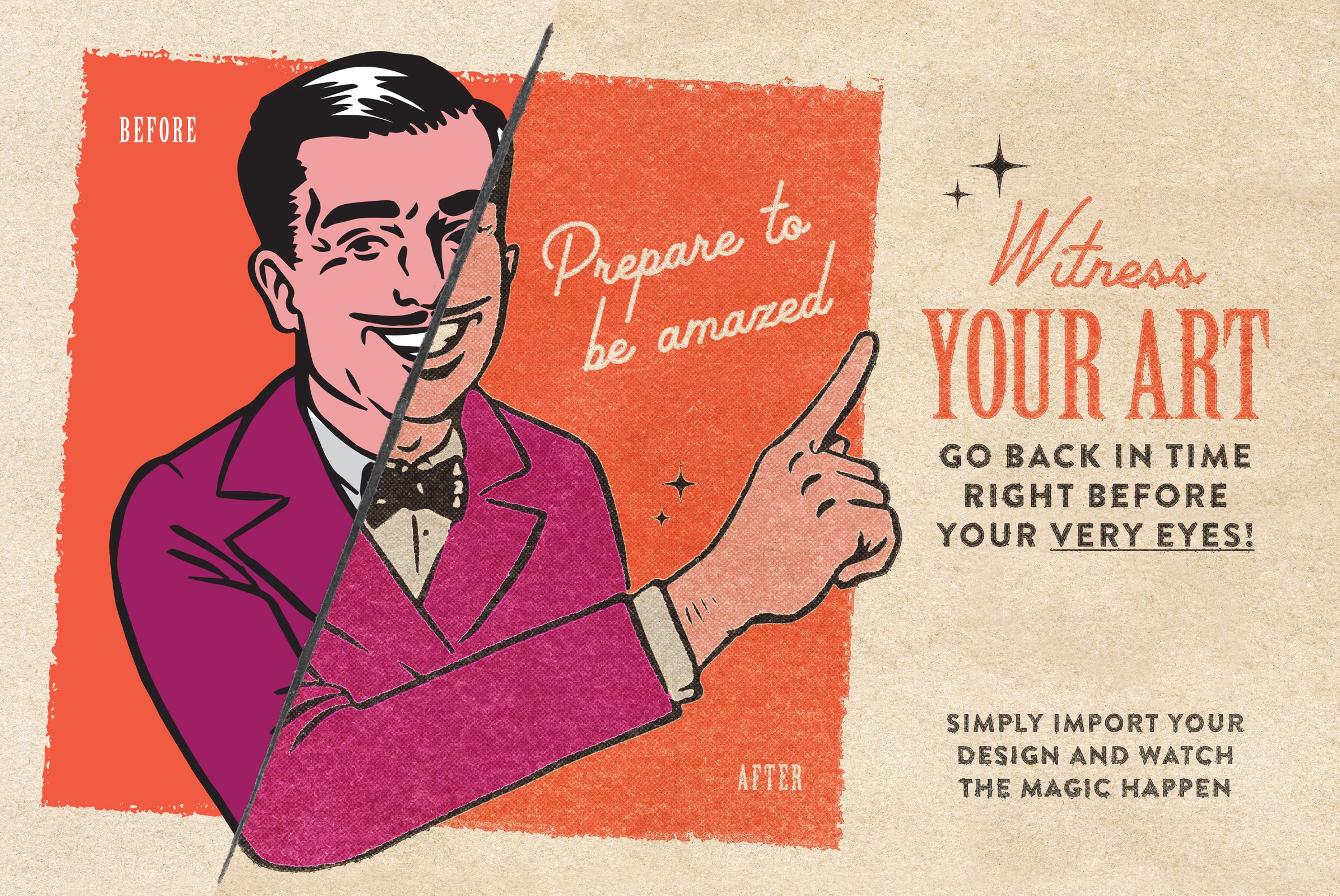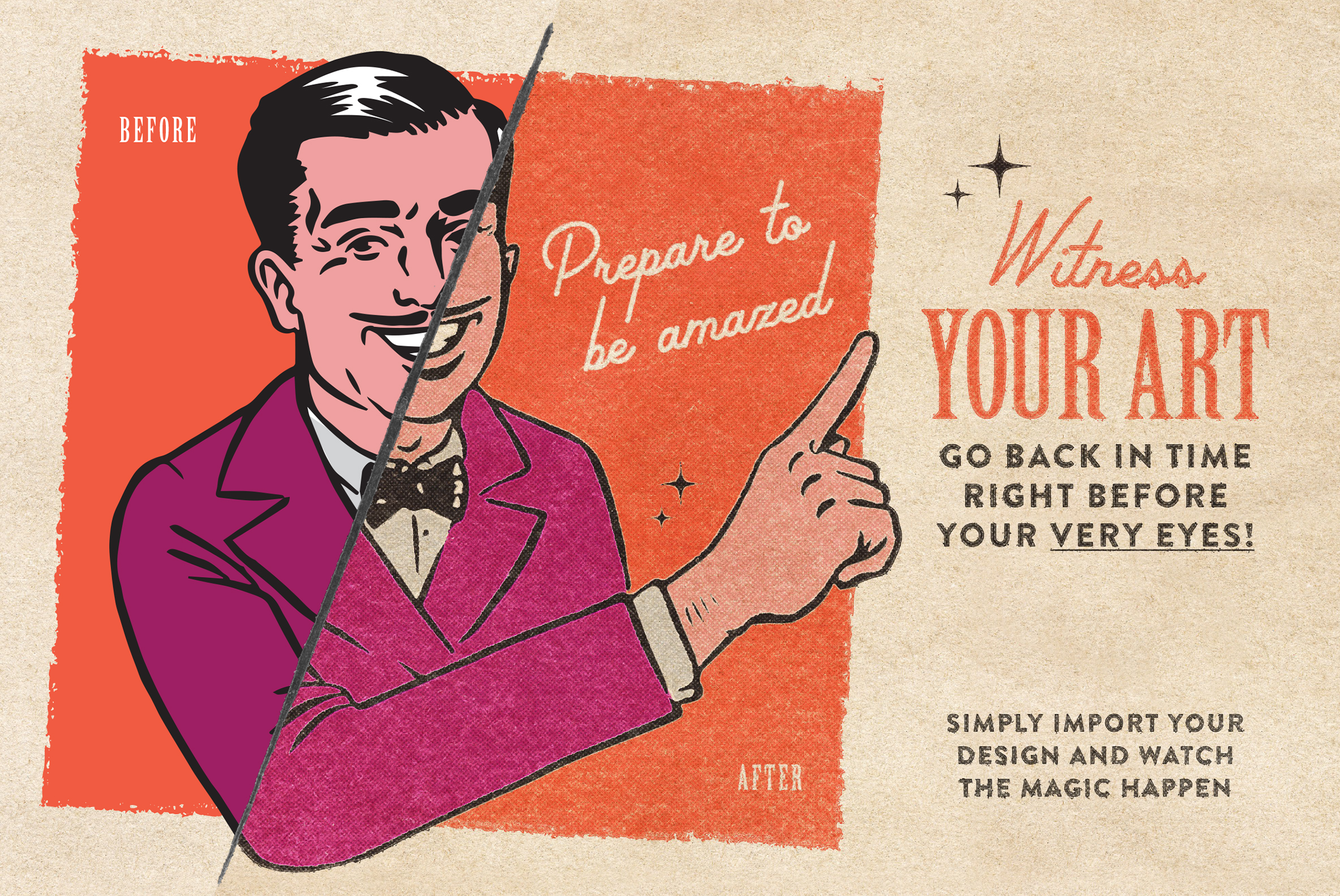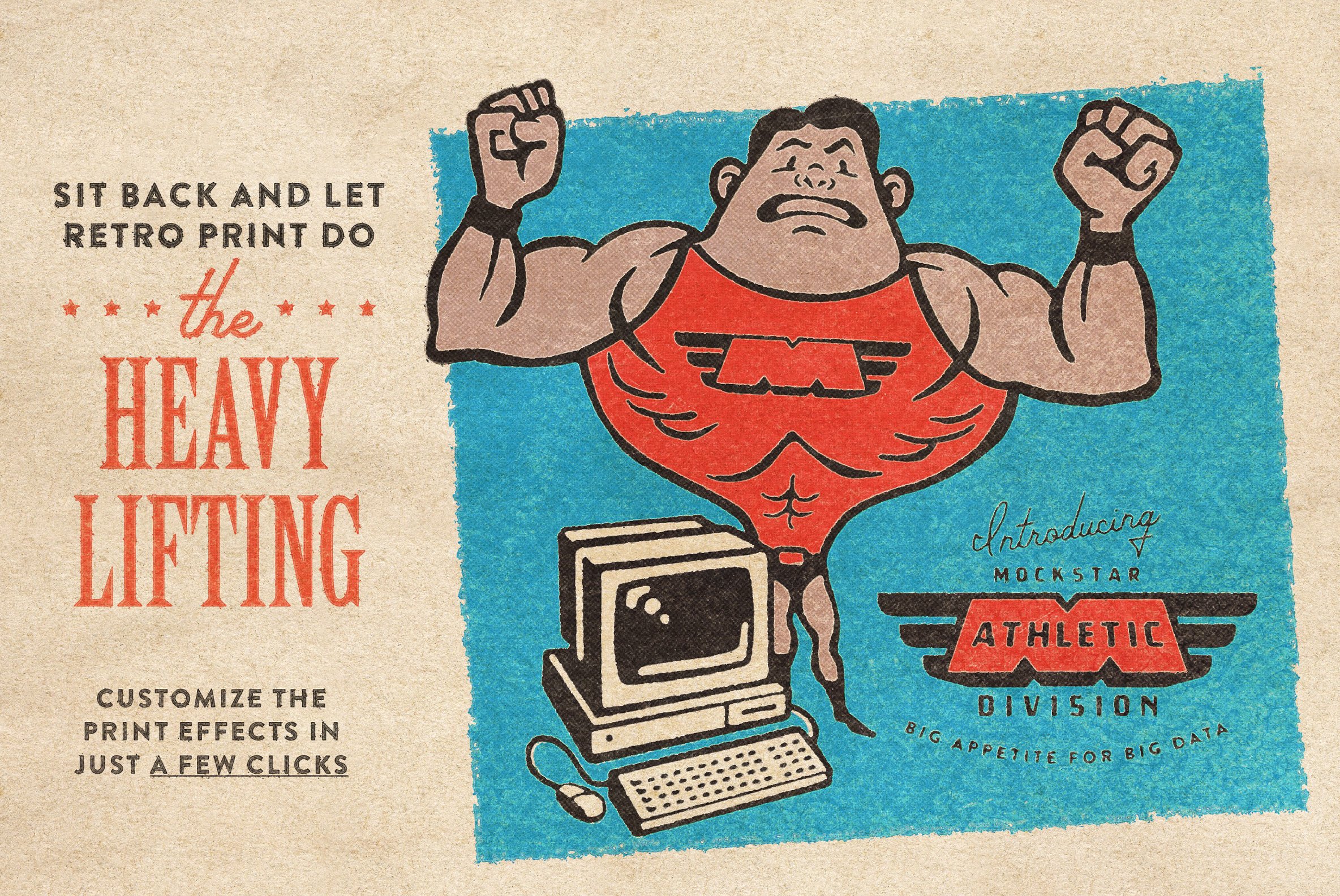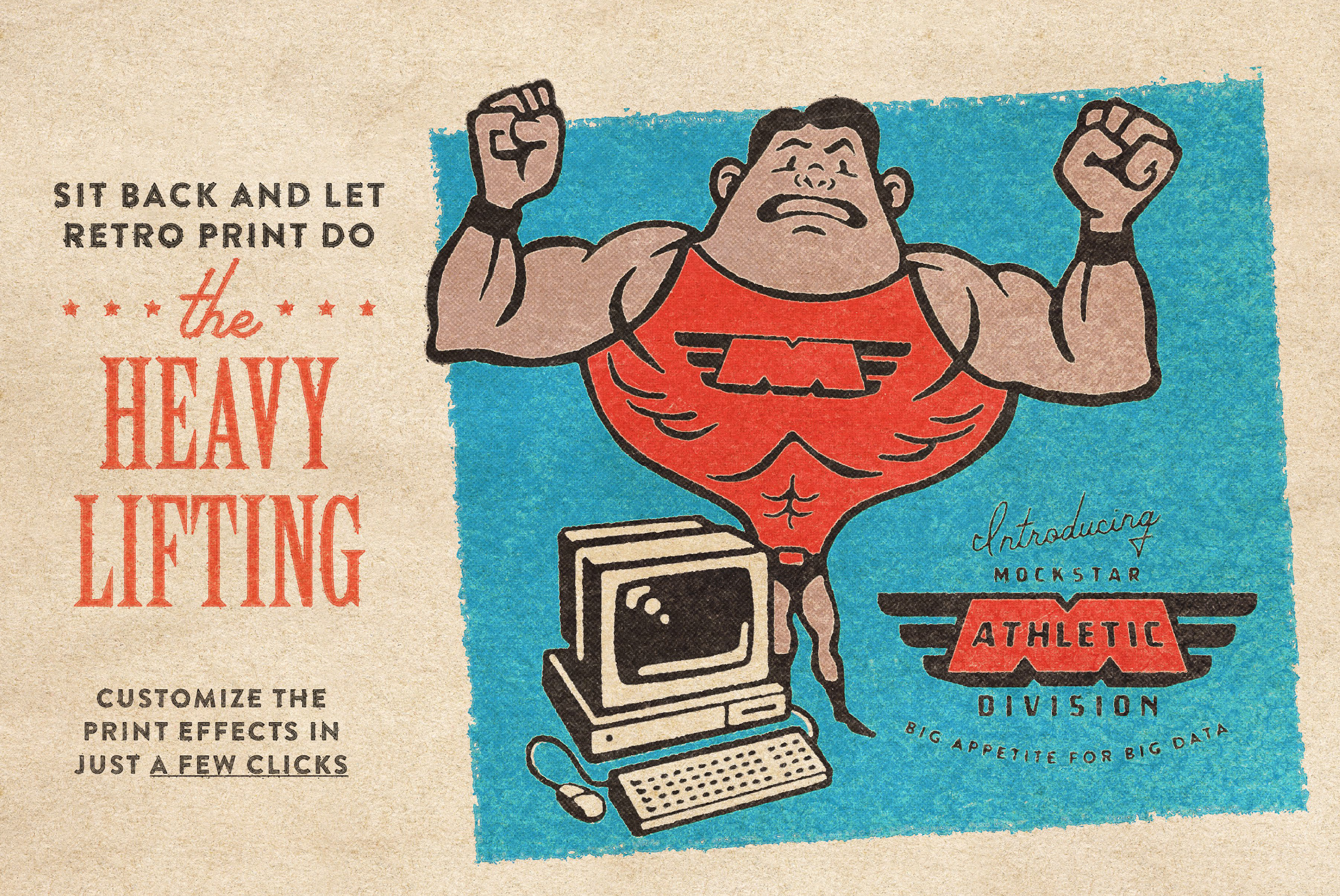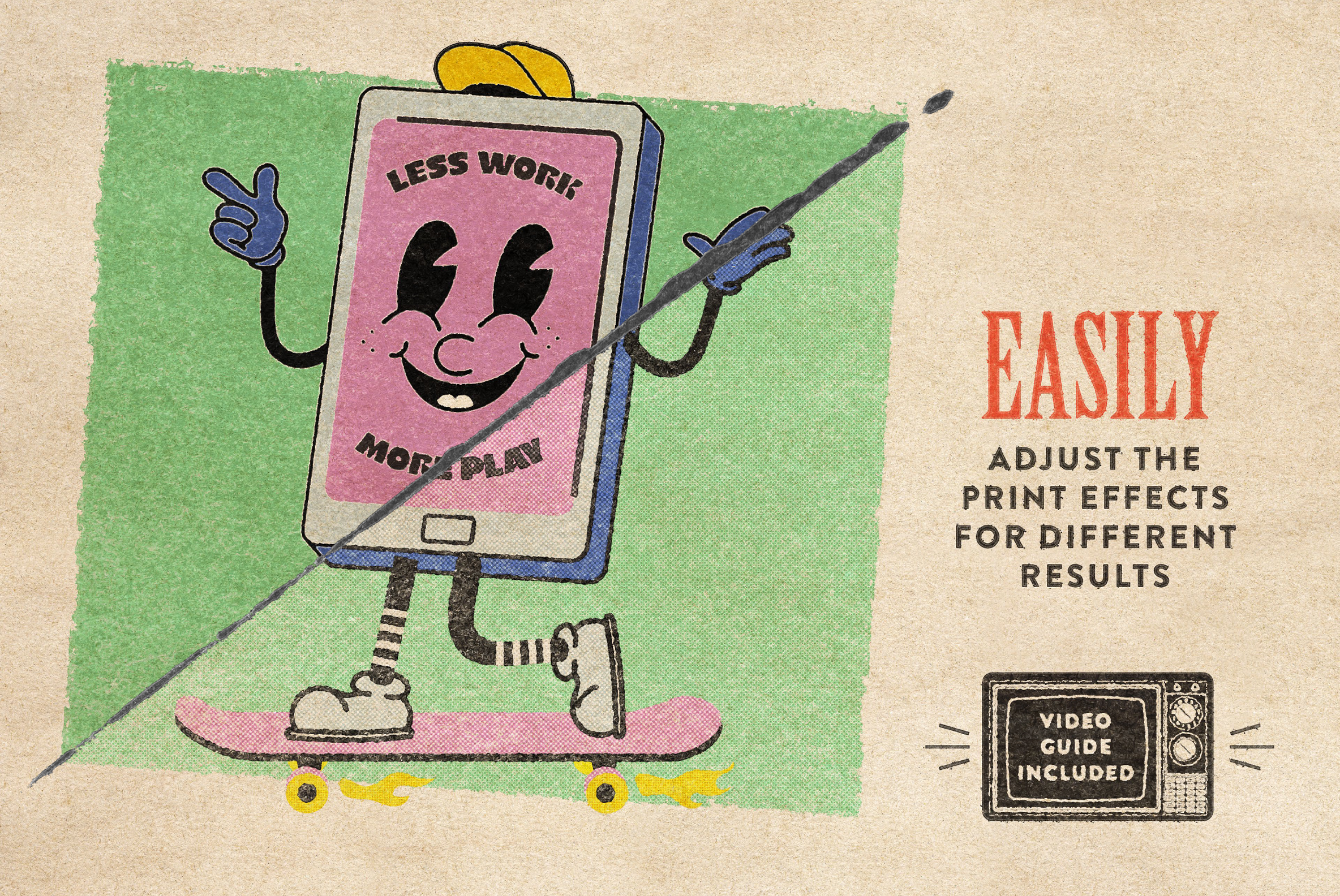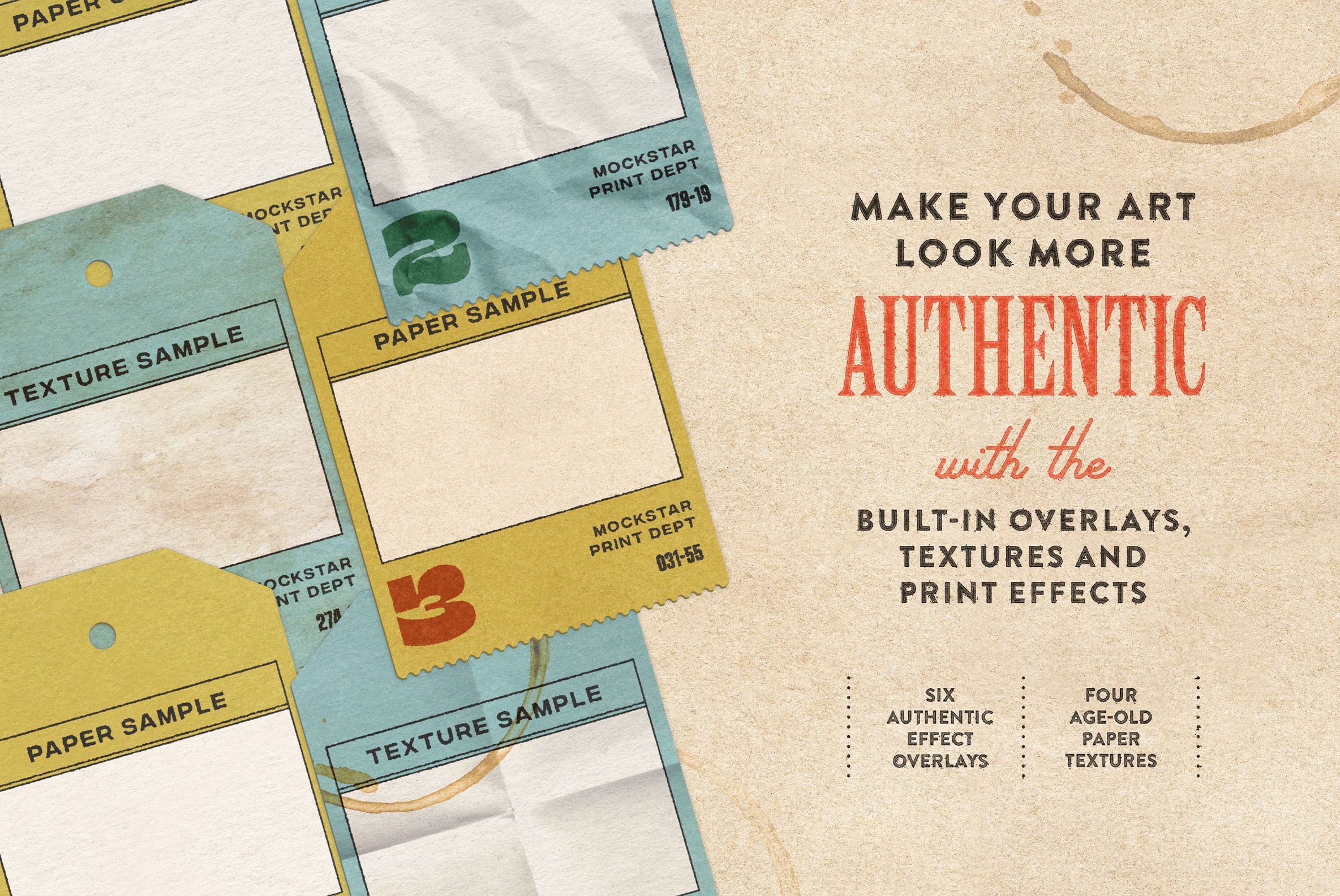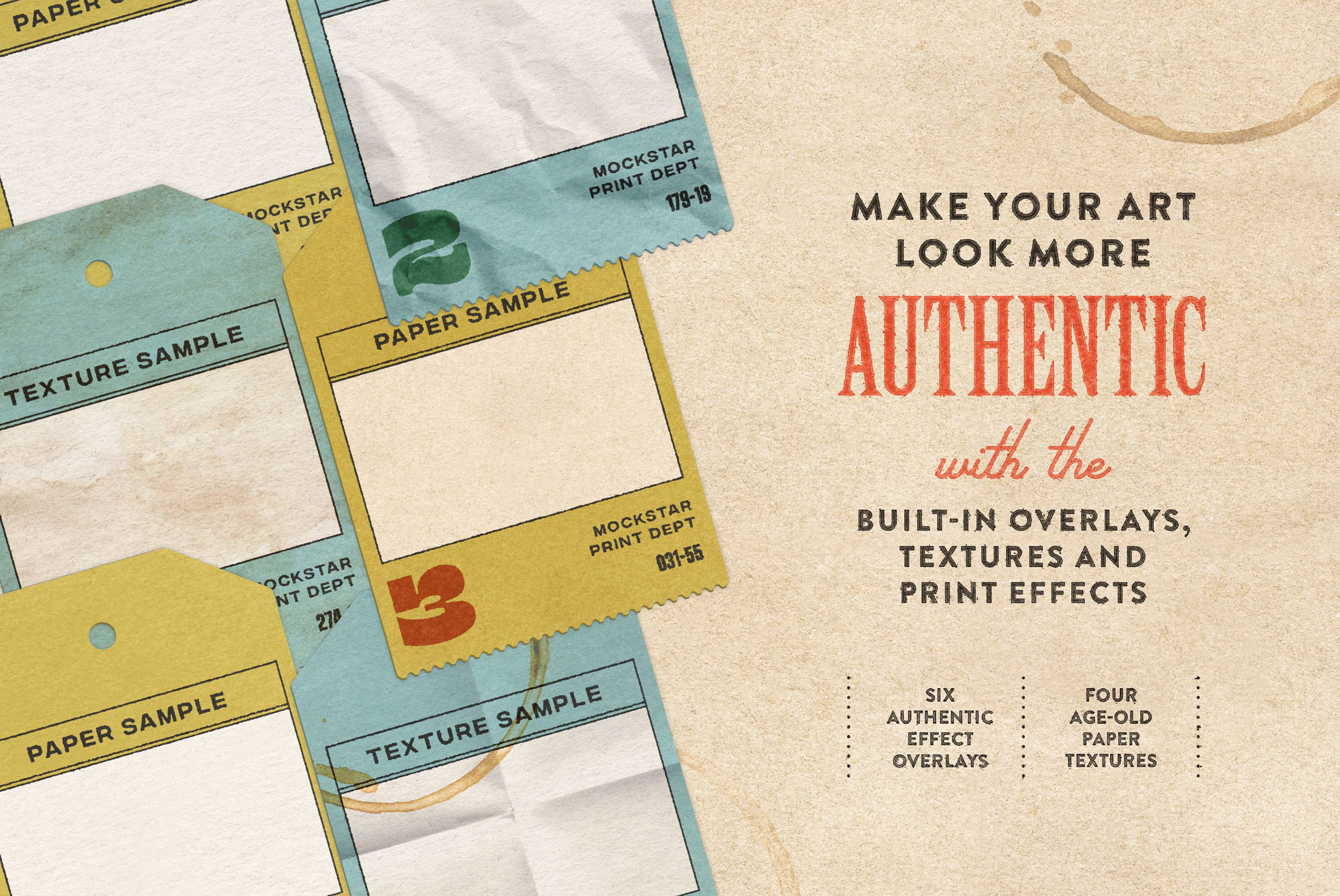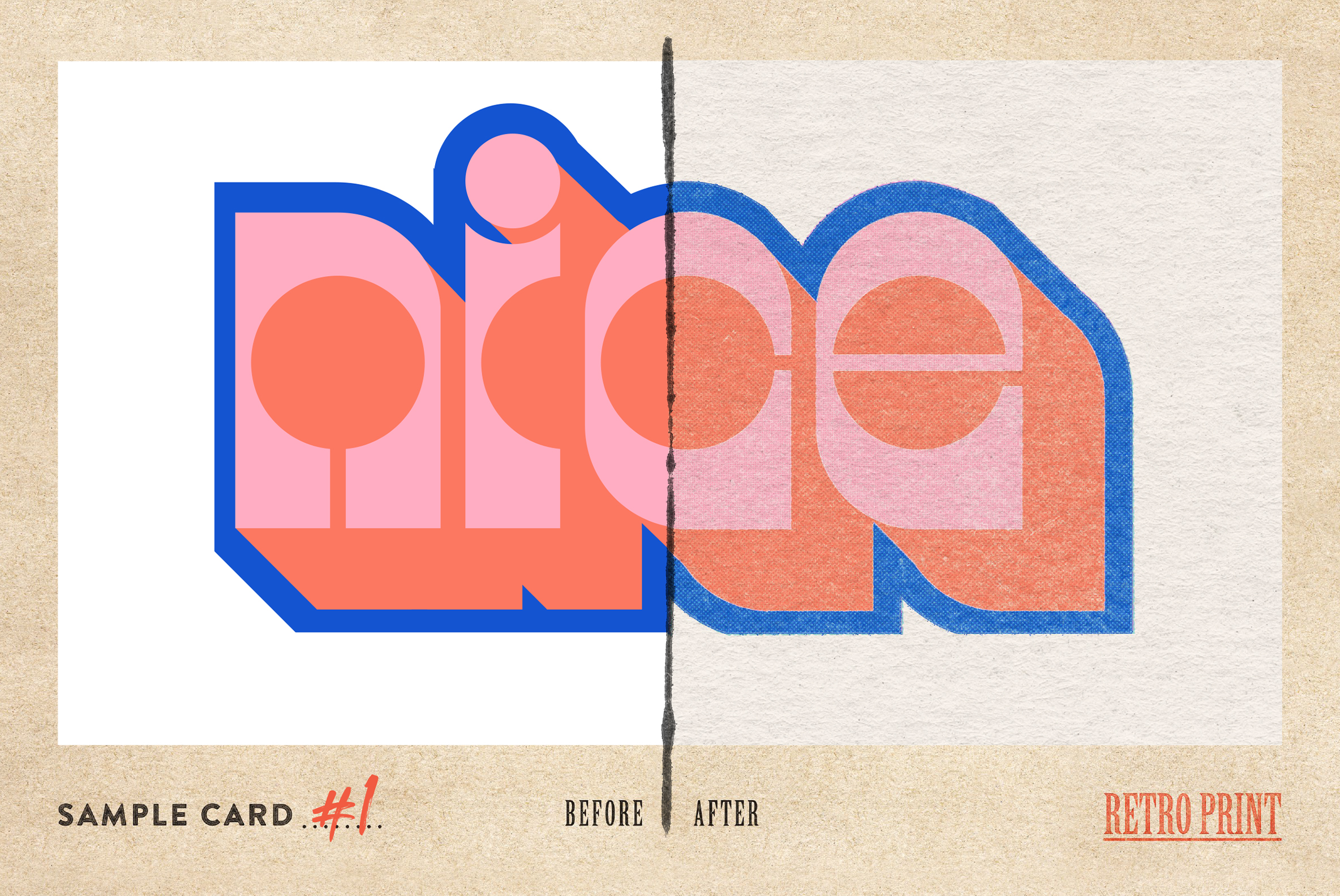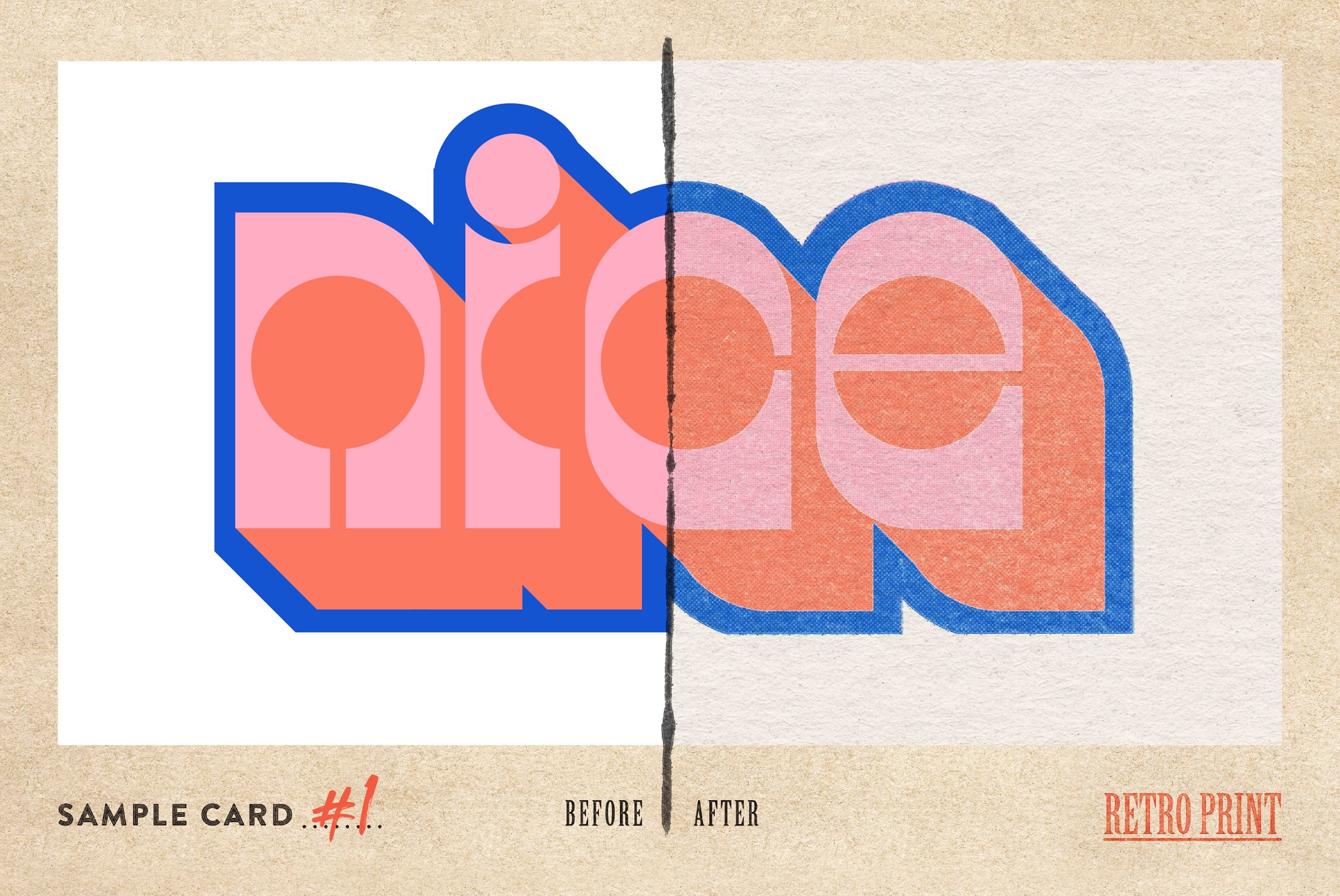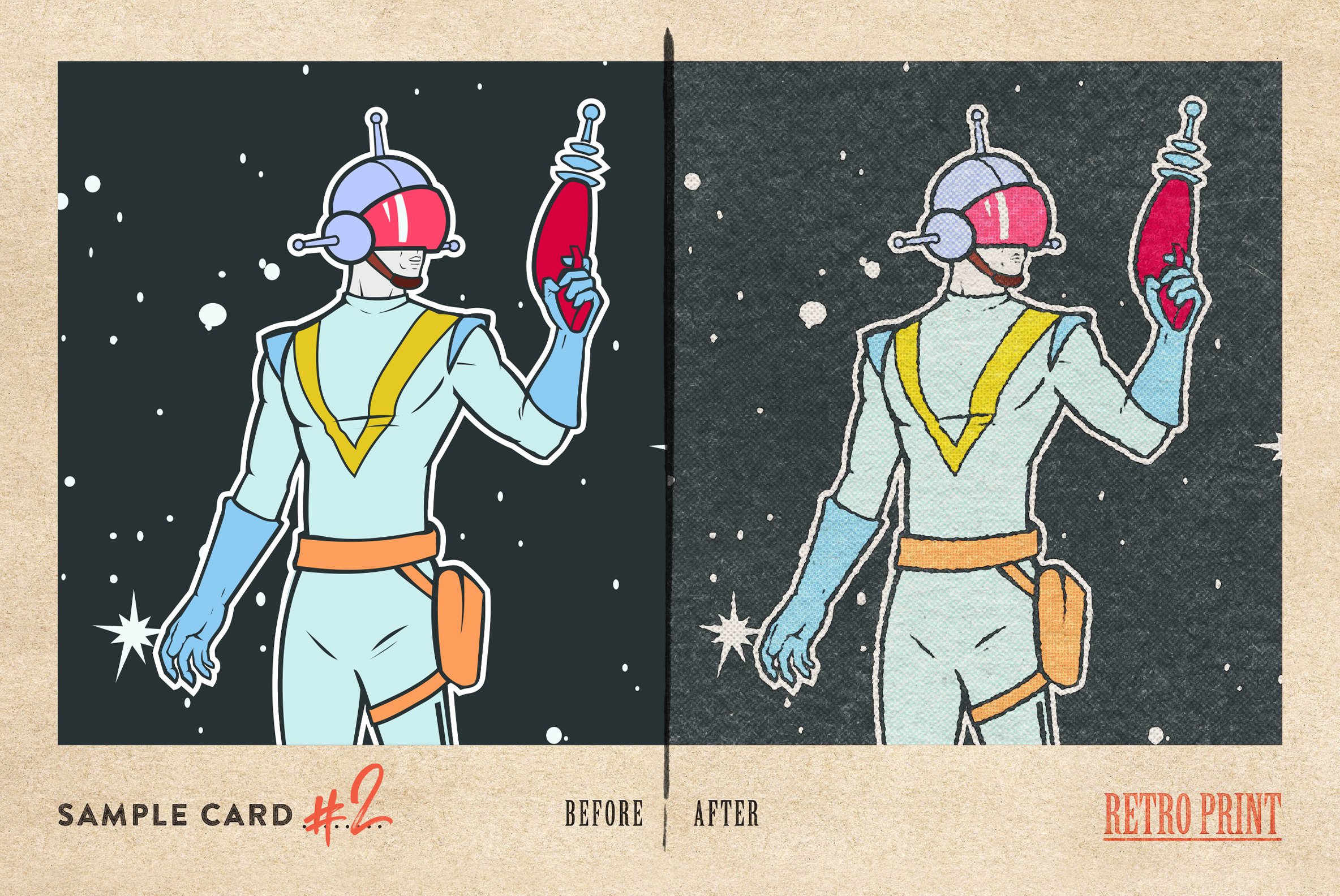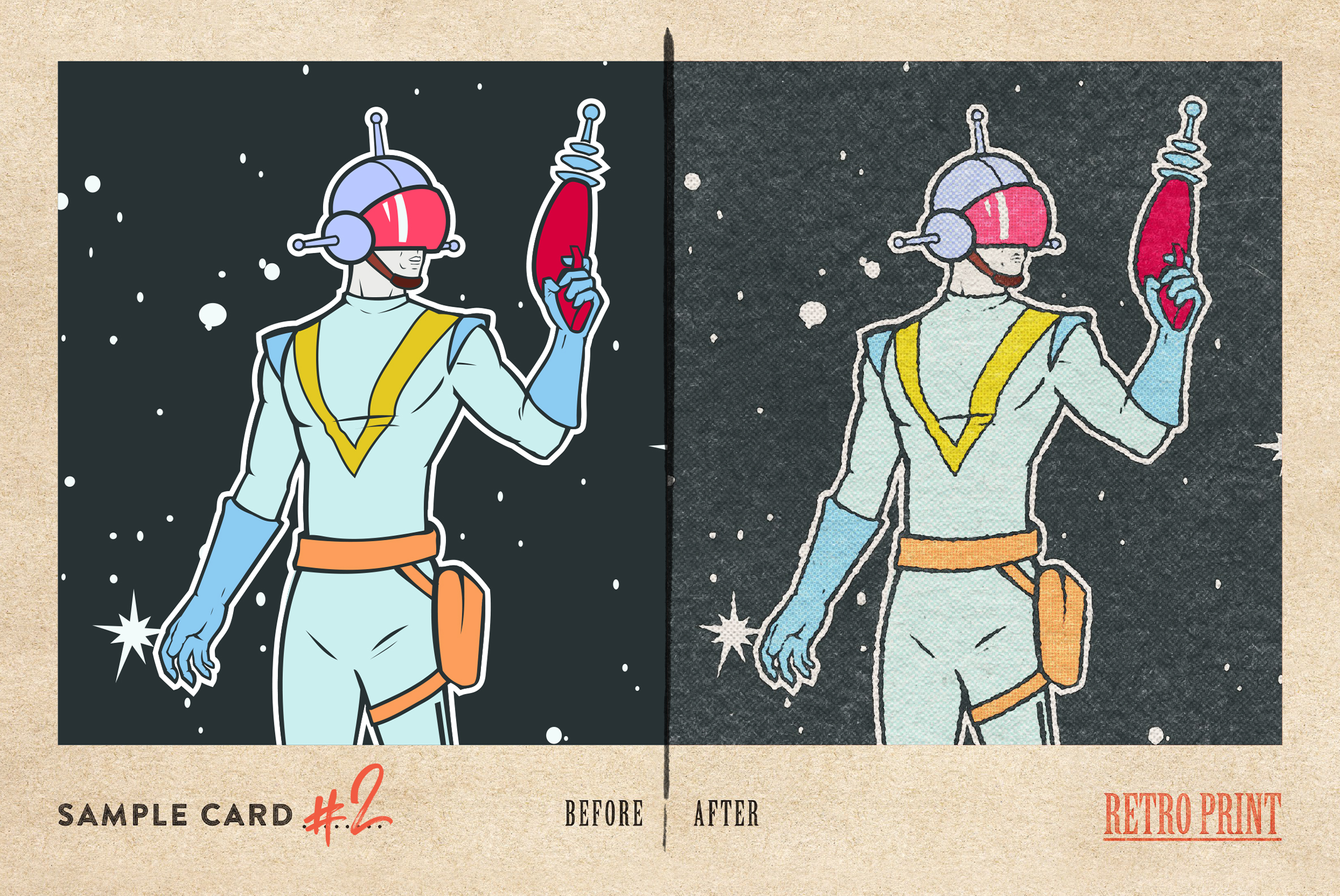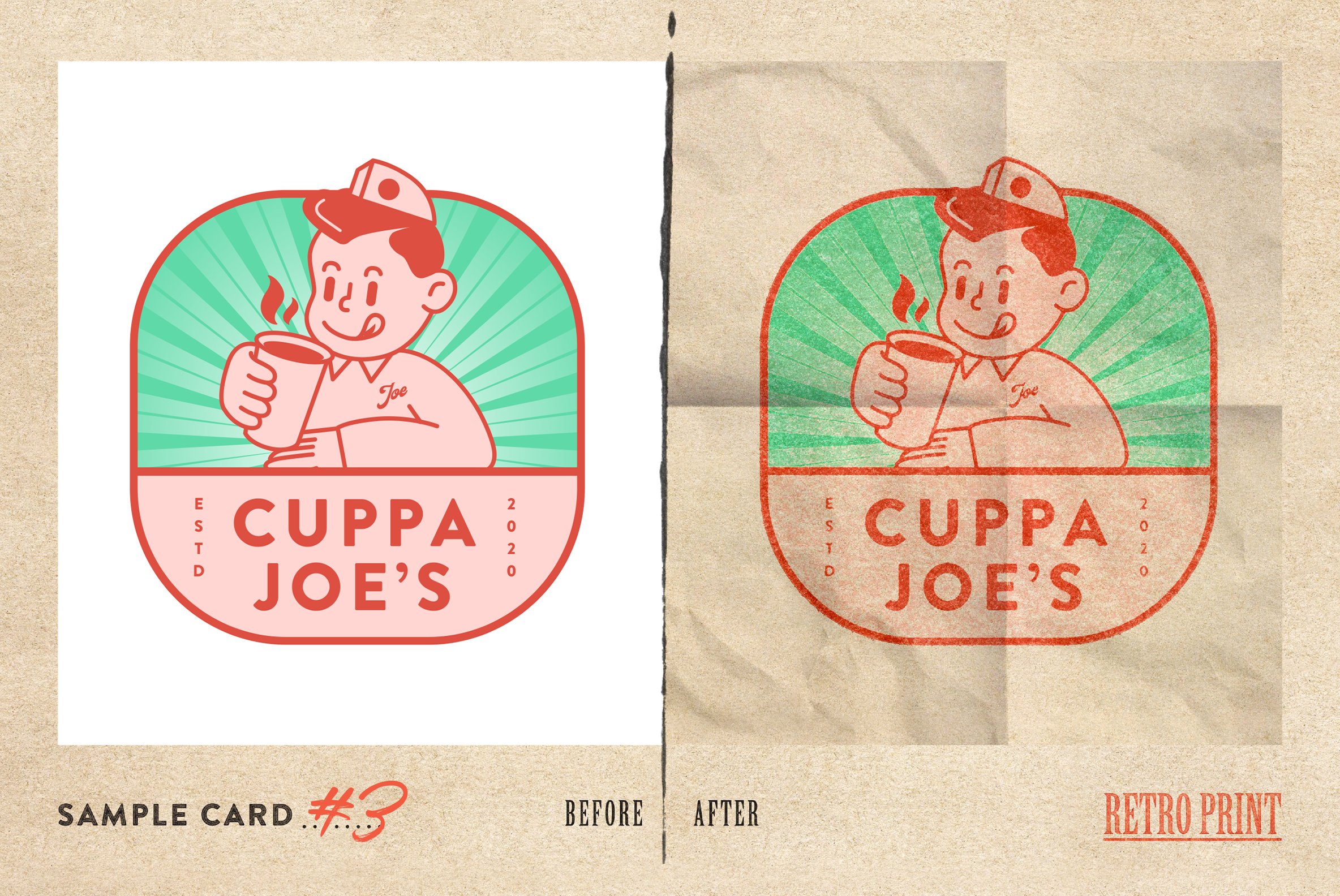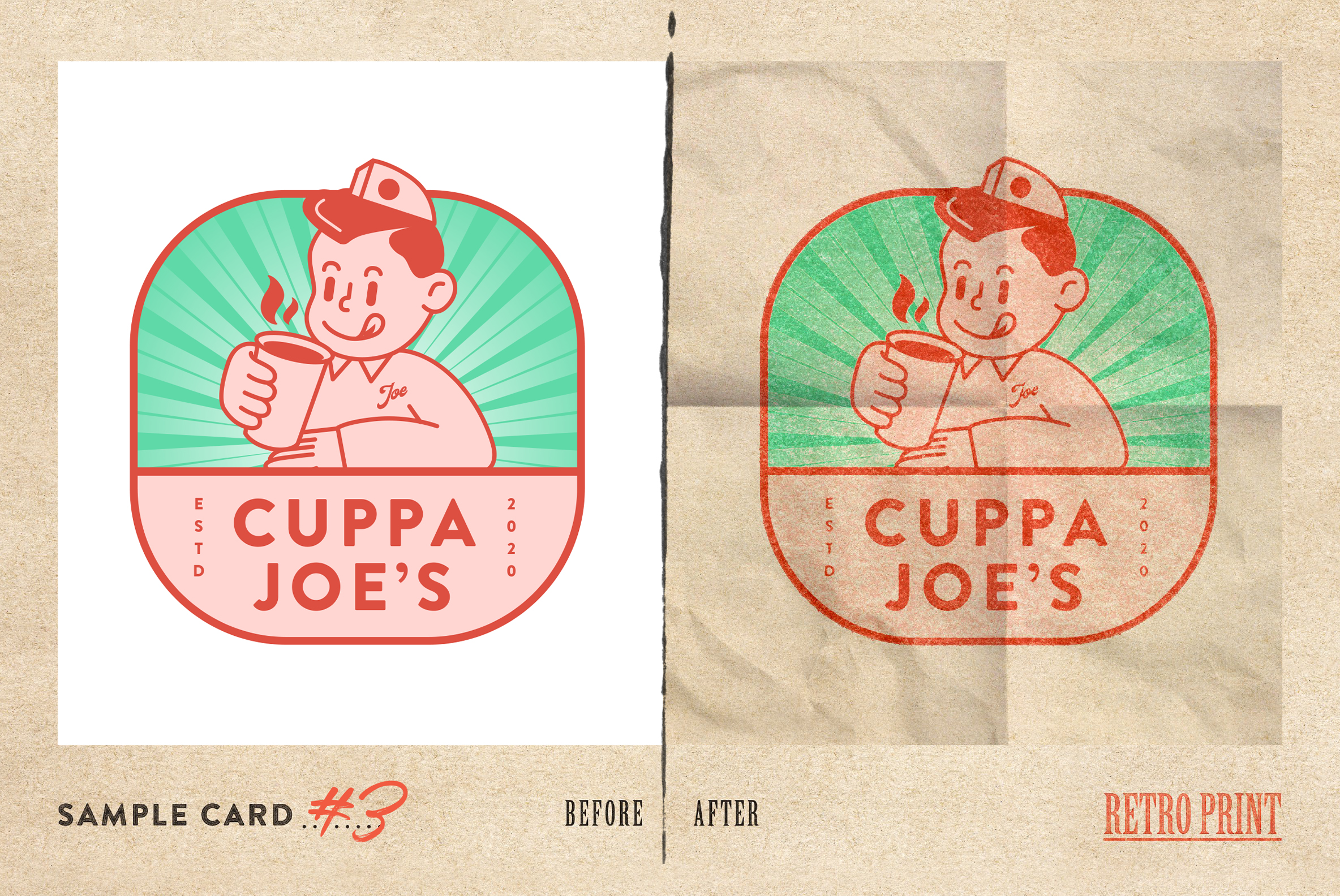 Retro Print Texture
$18.00
Are you looking for an easy way of adding some vintage flair to your artwork?
Retro Print for Photoshop is designed to help you achieve the look and feel of old-school printing techniques in your modern design projects. It's also easier than ever before. Just import your design, customise it with the built-in textures and effect settings—and voilà! You've got yourself a retro masterpiece.
Whether you're an illustrator or designer looking for a way to create authentic-looking artwork or just someone who loves vintage design styles, Retro Print is for you!
Features:
• Fully named and organised layers
• 6 effect overlays and 4 paper texture options
• 2 customisable print effects
• A demo video showing Retro Prints features in action. With just a few clicks, you'll be able to turn your designs into authentic-looking retro prints in no time at all.
Specifications
• Adobe Photoshop psd files with smart object placement
• File Size: 557MB, ZIP
• Dimensions: 3000×4000 px
• 300 dpi
Preview / Demo:
→ youtu.be/Wj0yGjmzO3w