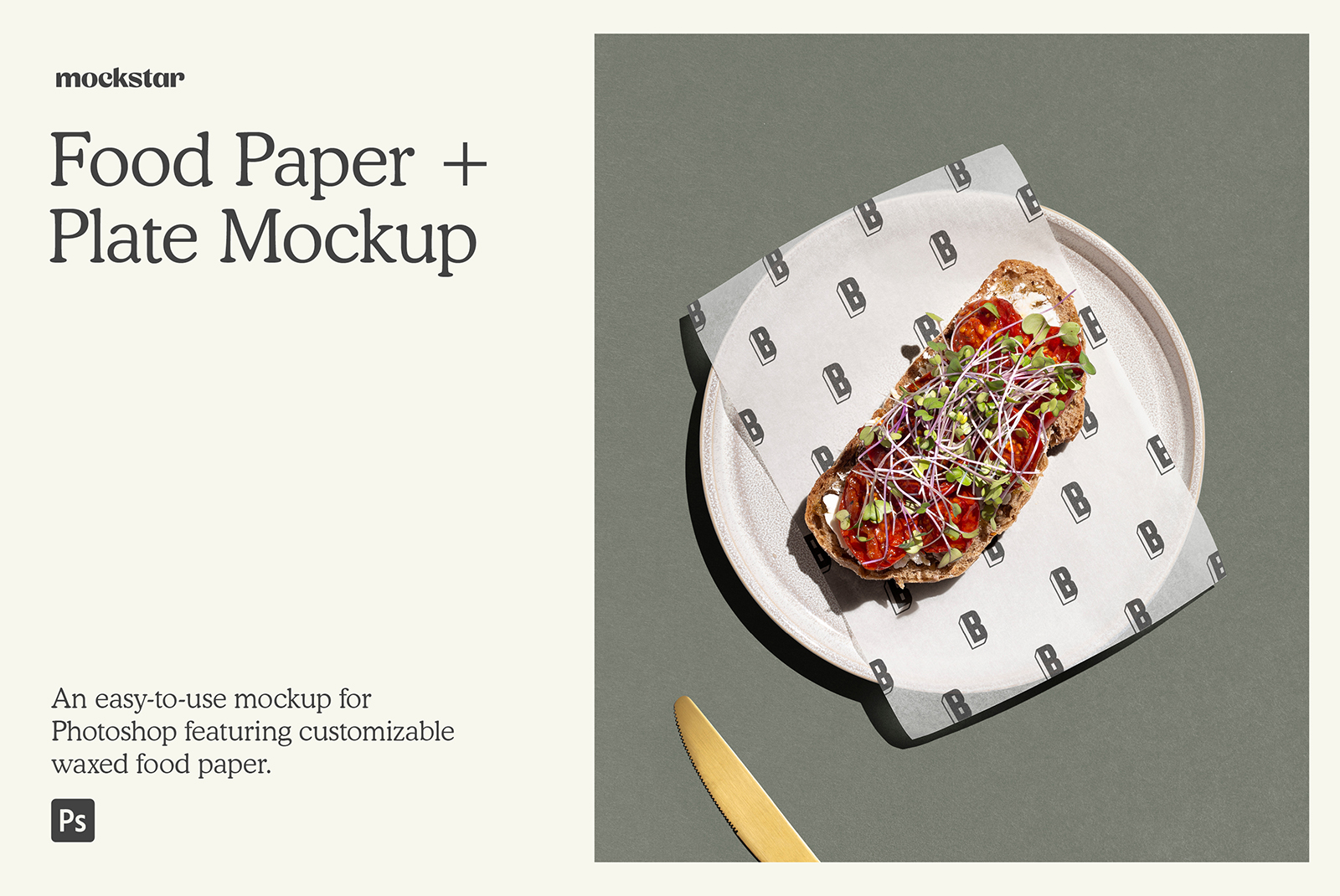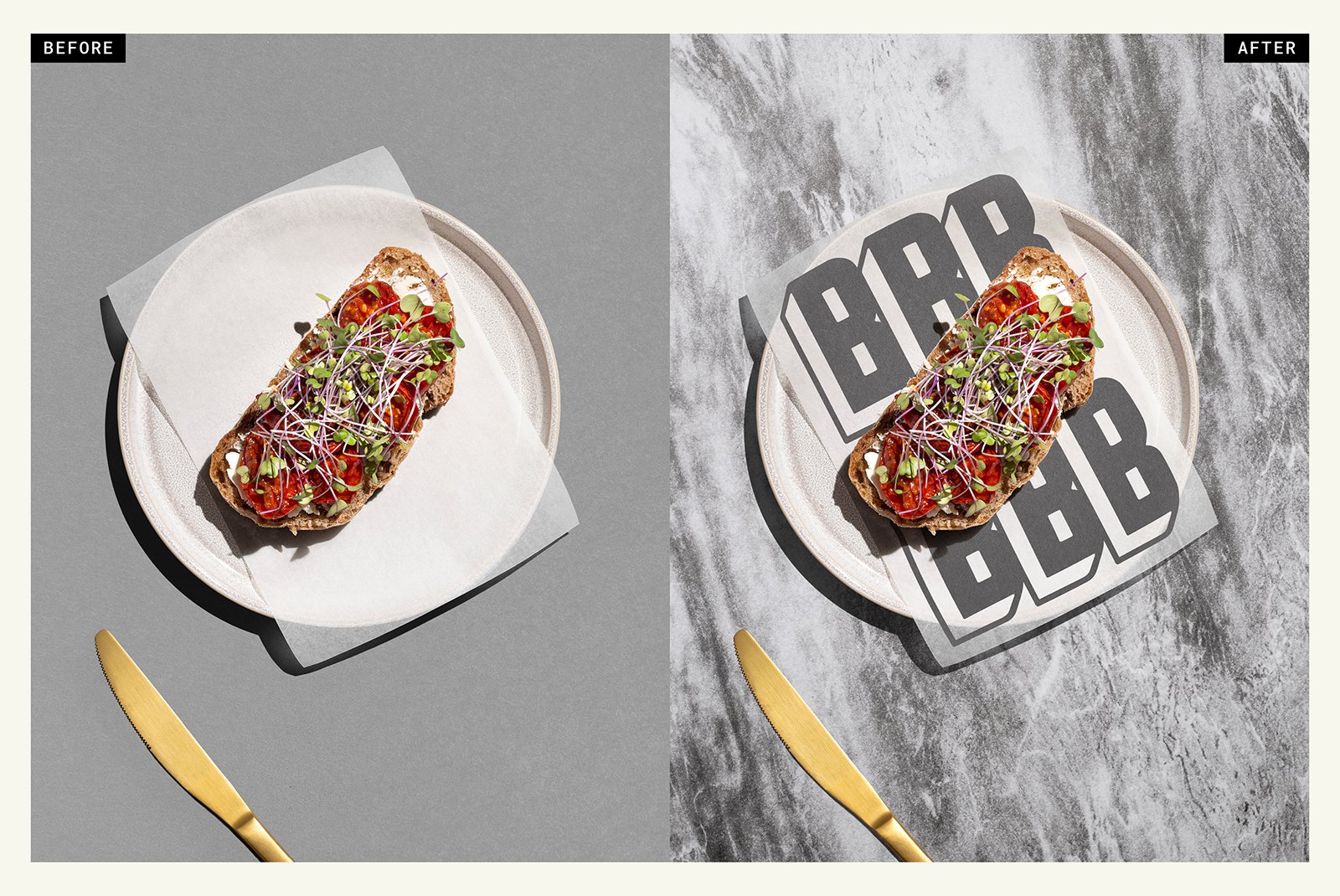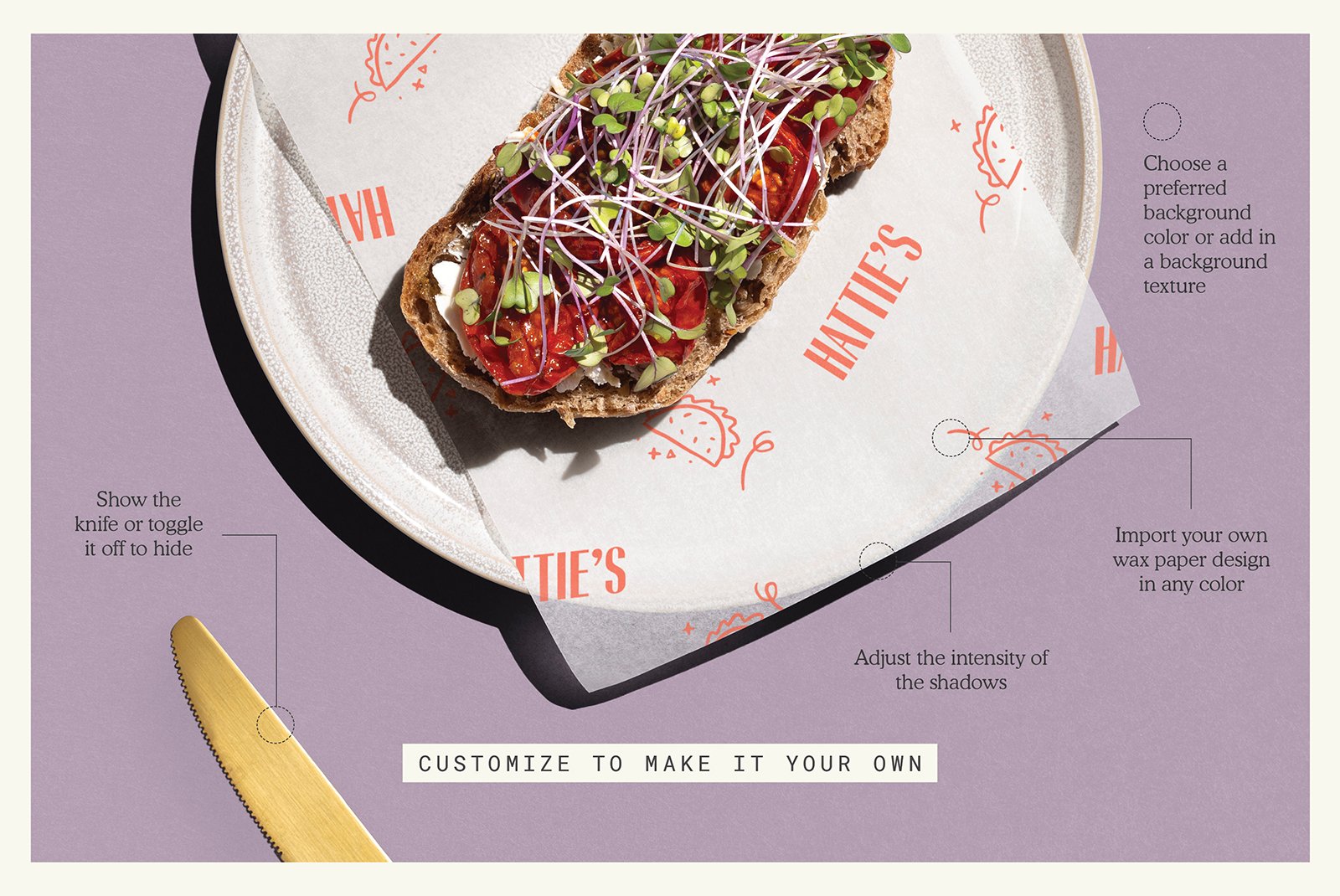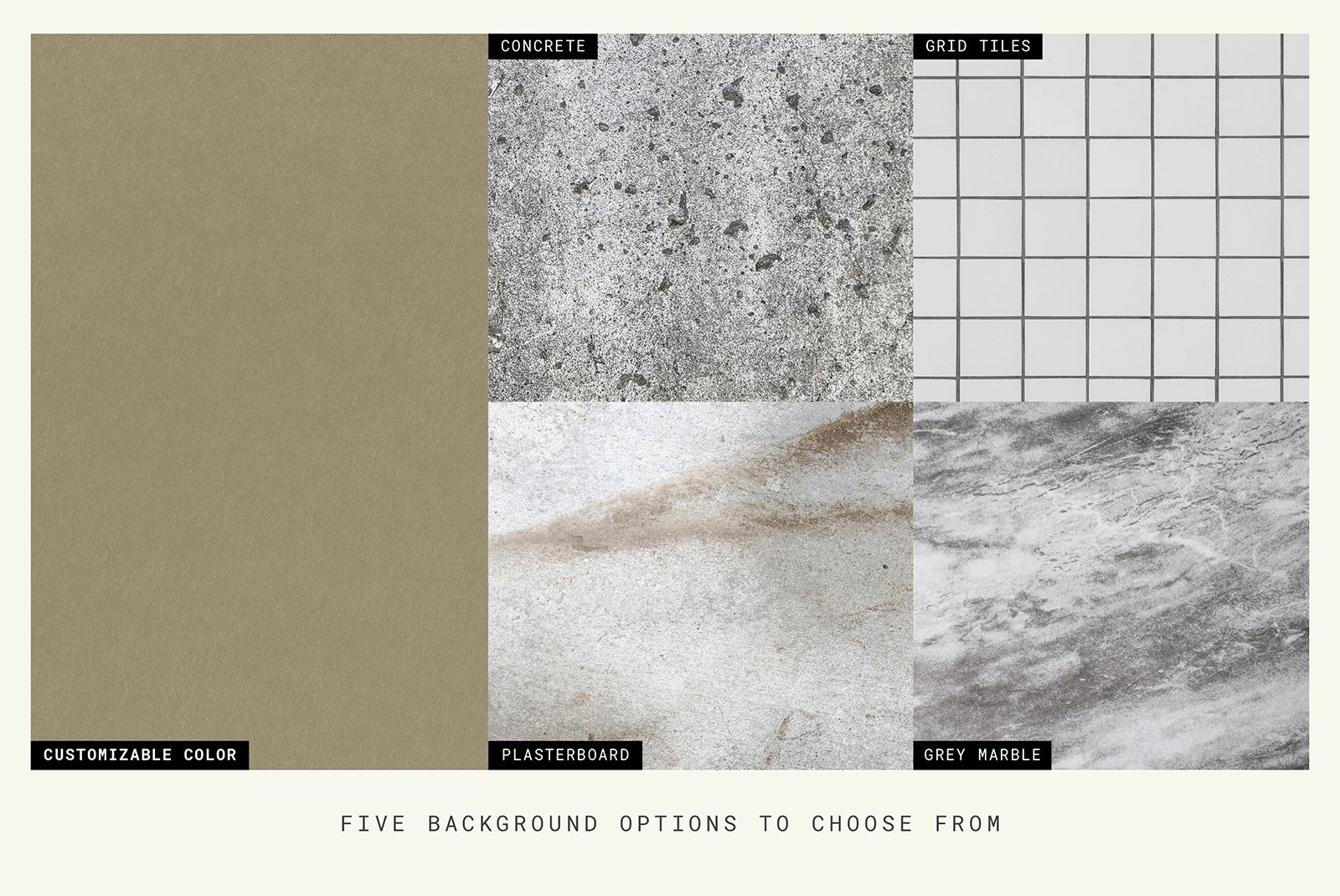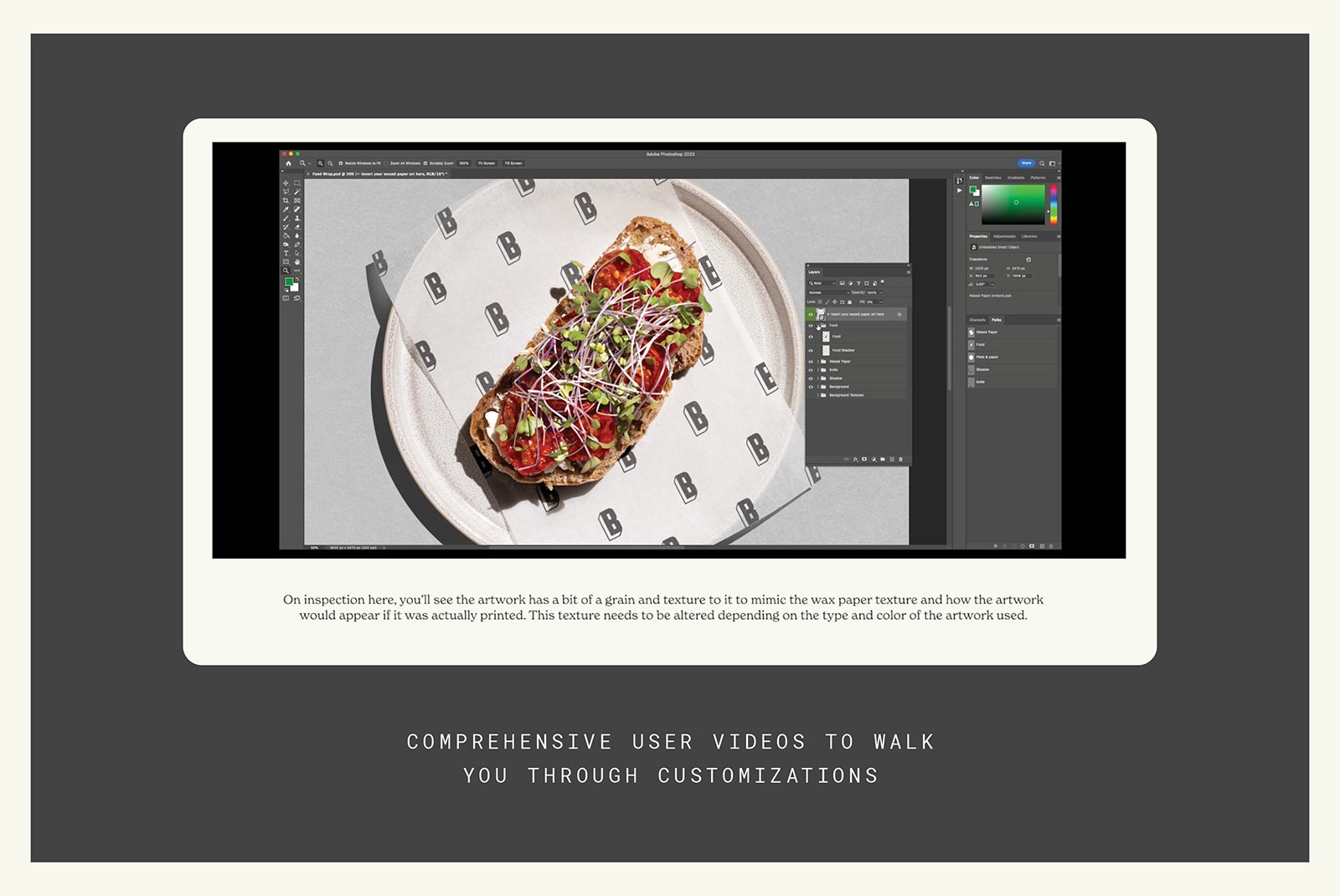 Food Grade Paper + Plate Mockup
$16.00
Picture this: You've got a cafe or restaurant brand design you want to show off, and you need the perfect packaging to showcase your design.
Introducing our photo-based mockup of branded food paper, designed to elevate your branding by showcasing your designs on a high-quality, photo-realistic mockup. Impress your clients and customers with a polished and visually appealing presentation.
No need to spend hours arranging photoshoots or searching for the perfect stock image. Our mockup provides an instant and cost-effective way to present your designs in a professional and realistic manner.
We understand that every brand is different, and our food paper mockup is designed with versatility in mind. Easily adapt the mockup to best suit your design by customizing textures, the background color and the intensity of the shadows. Our user-friendly template allows you to effortlessly apply your designs, ensuring a seamless and professional result every time.
Features:
– 1 x high resolution .psd file with smart object placement for your custom food paper design
– Tailor the background to a color of your choice, or use either one of the four background textures provided
– Toggle off the knife if you're not a fan
– Move the plate and knife around the artboard, or crop the image to customize the composition
– Comprehensive user videos are provided to walk you through each step of customizing this mockup
– Compatible with Adobe Photoshop
—
Check out the rest of the mockups in this series and all of our other mockups and effects via this link here: https://supply.family/creator/mockstar/
Happy creating!