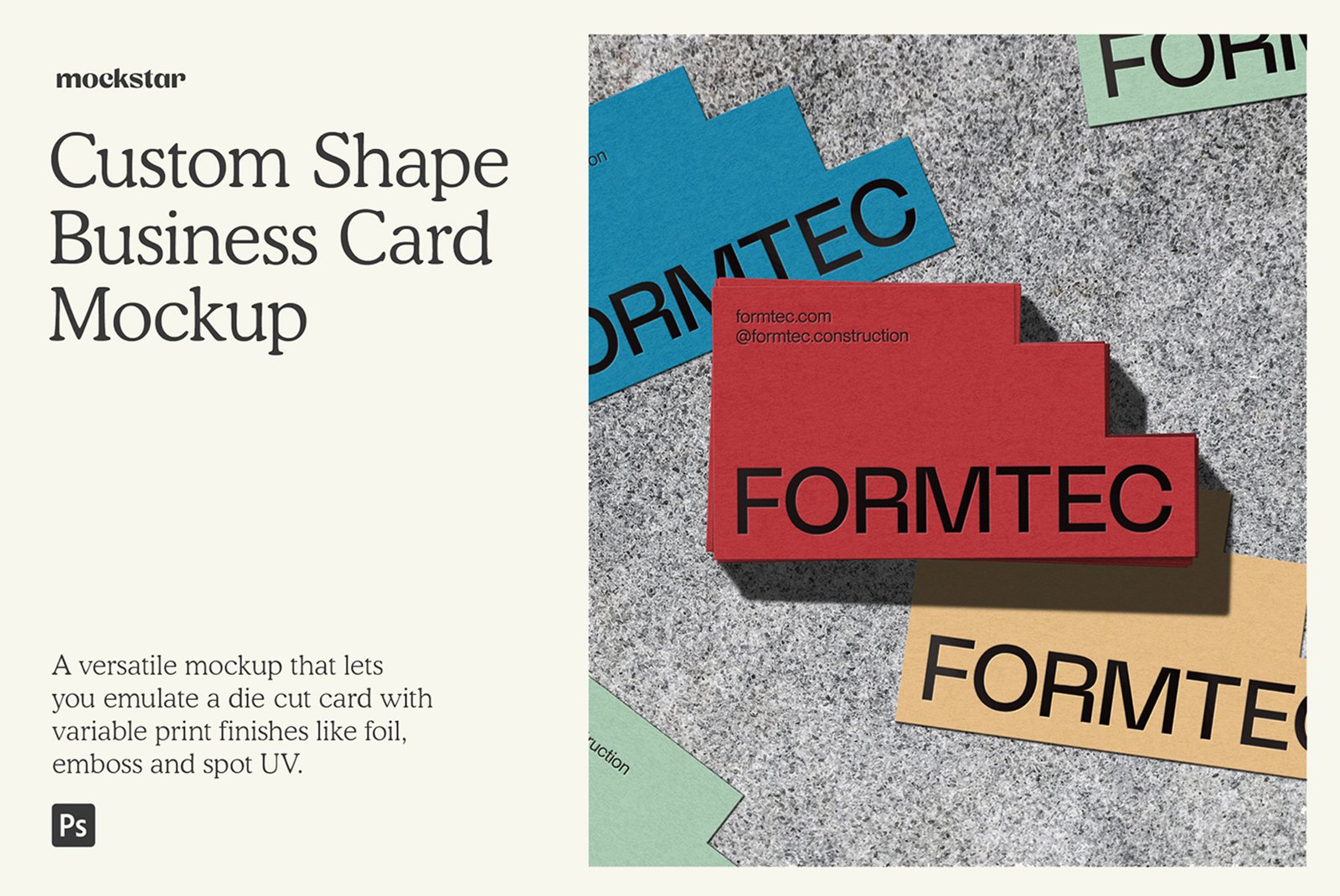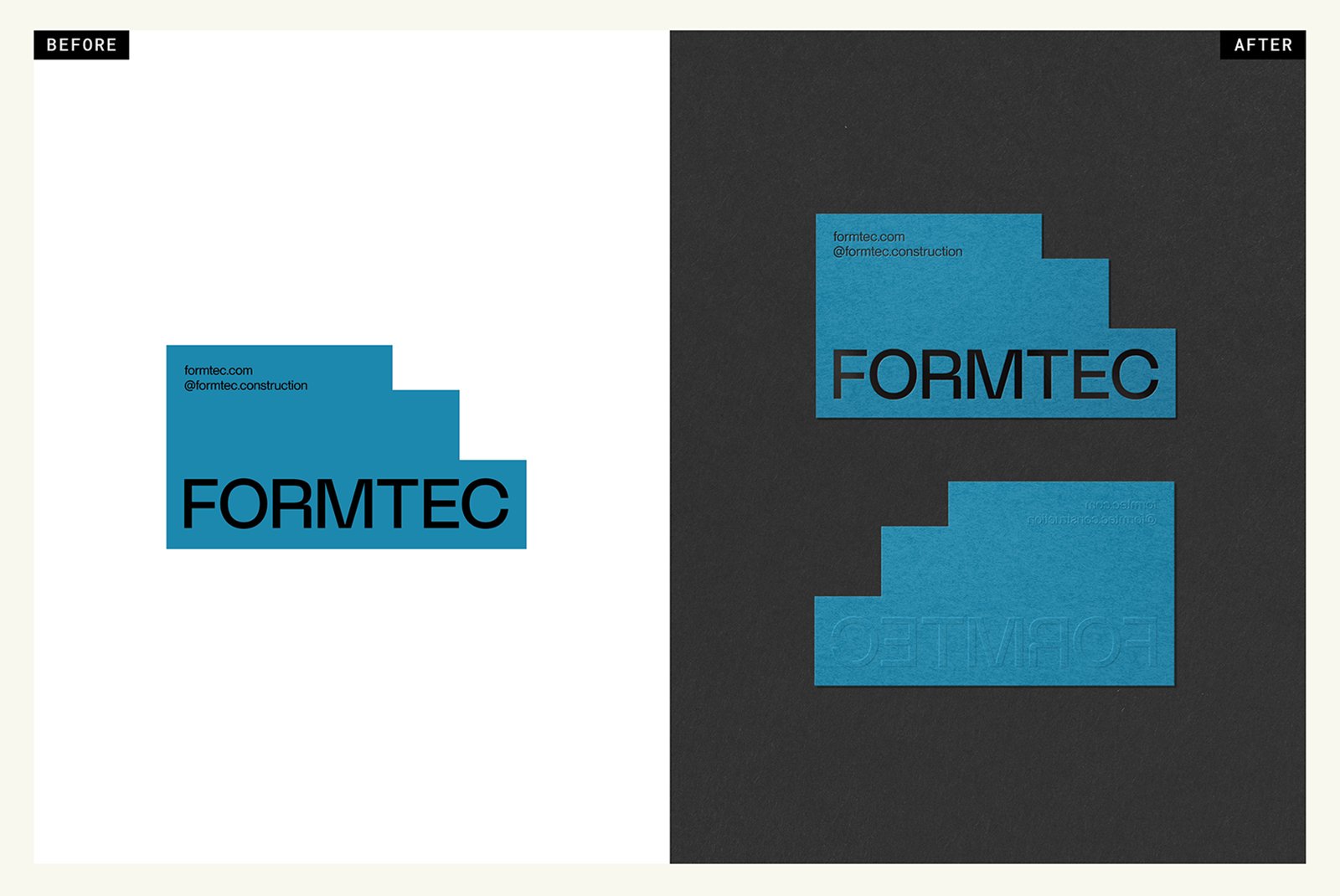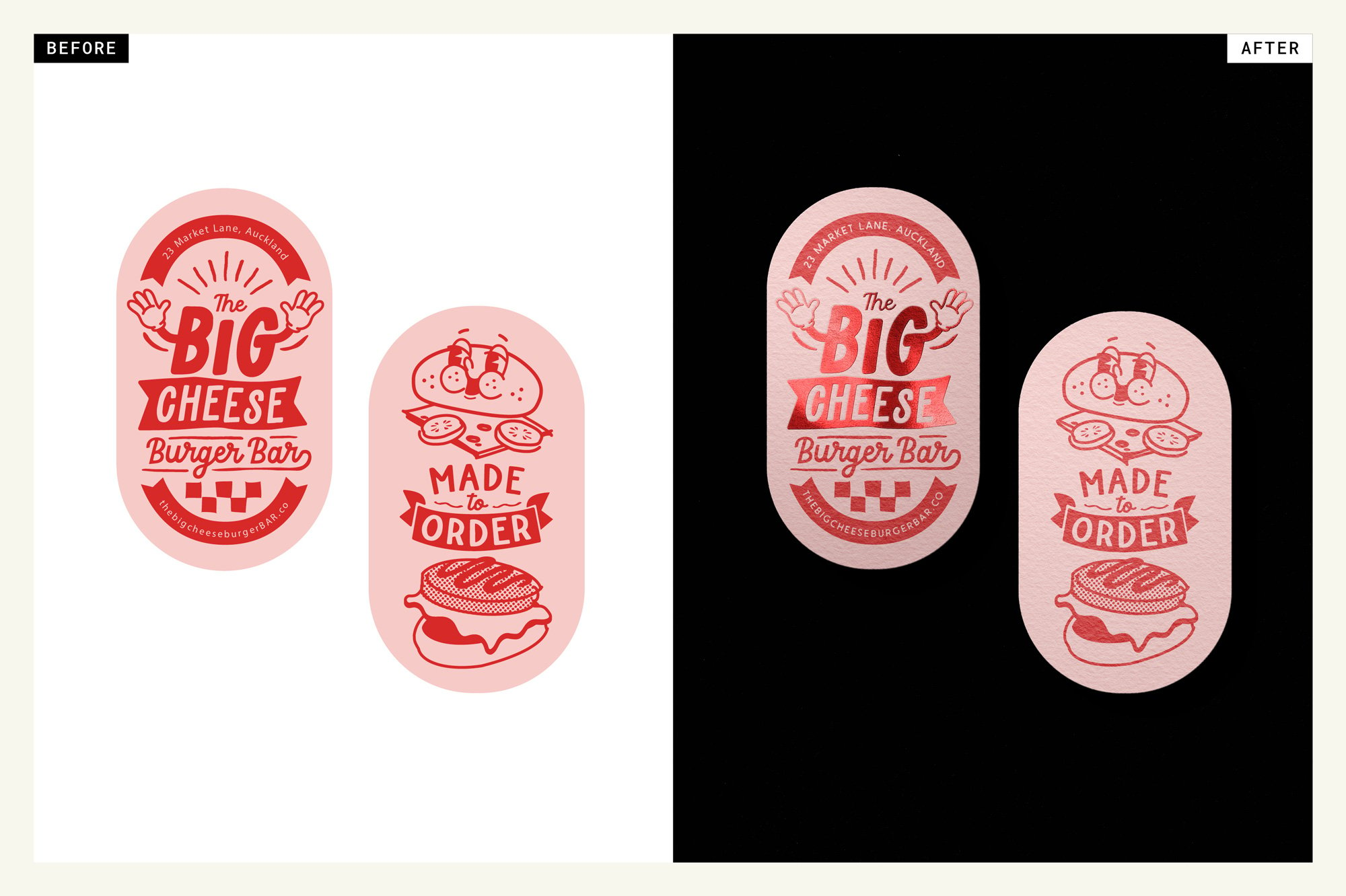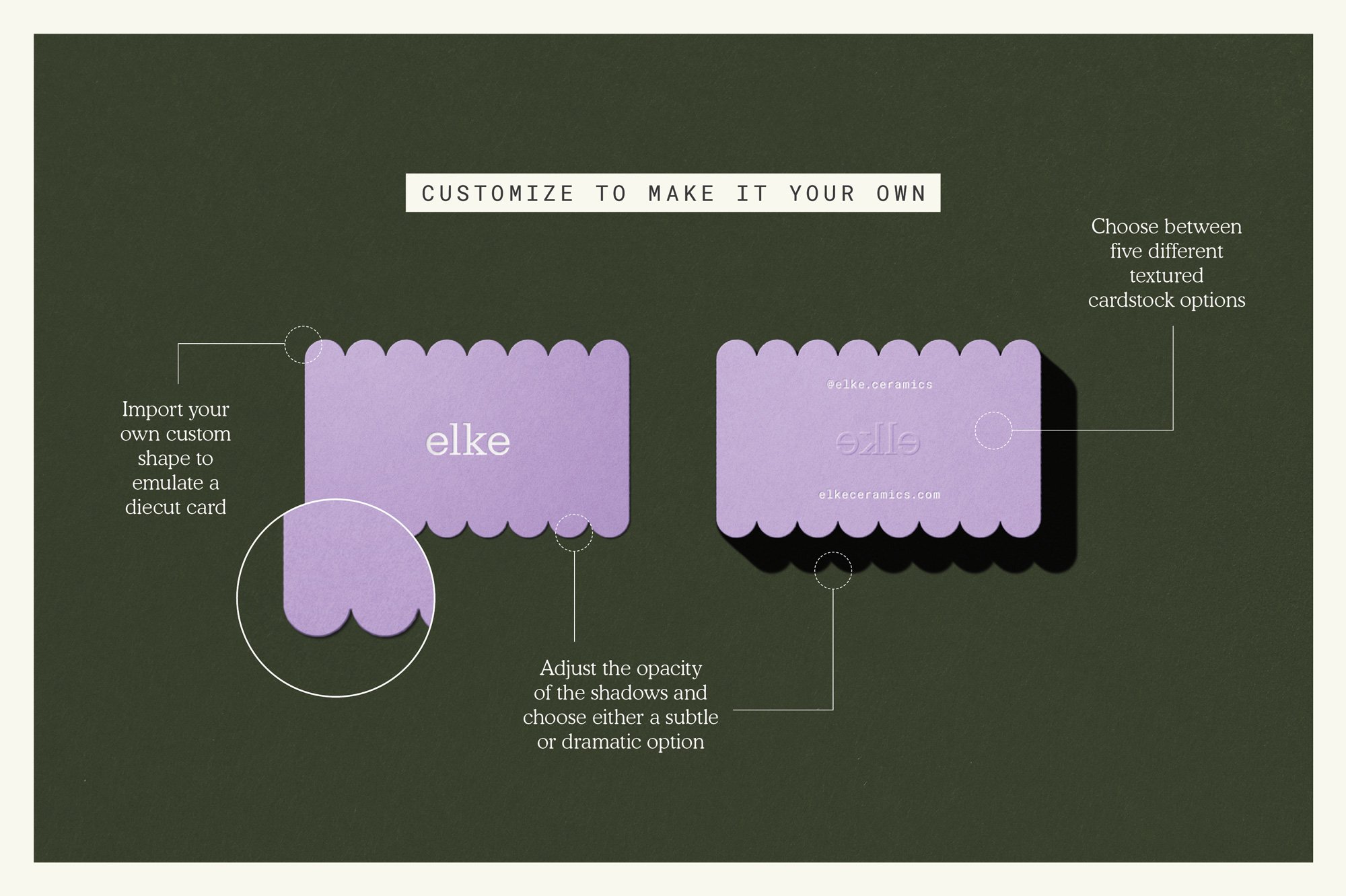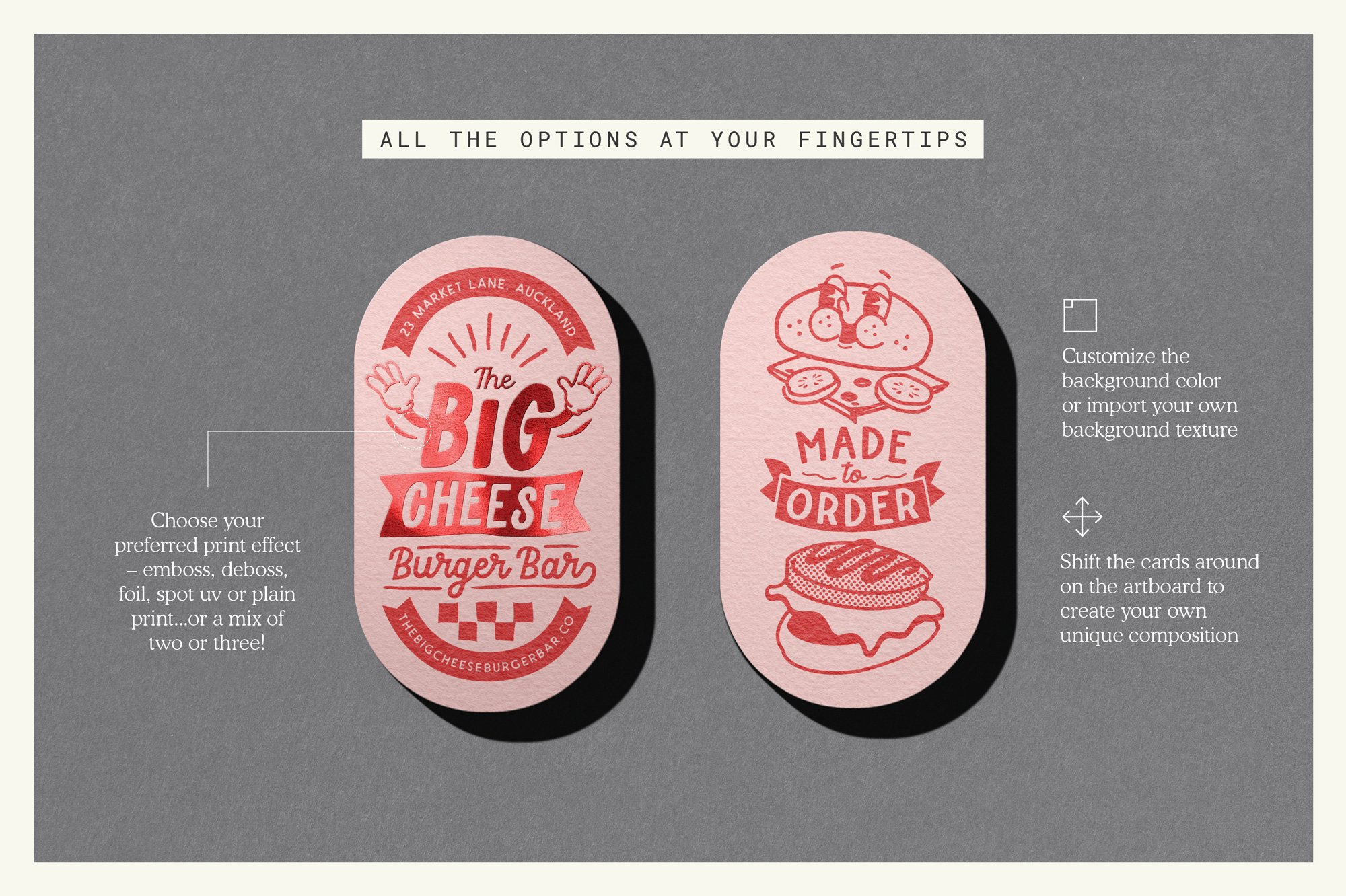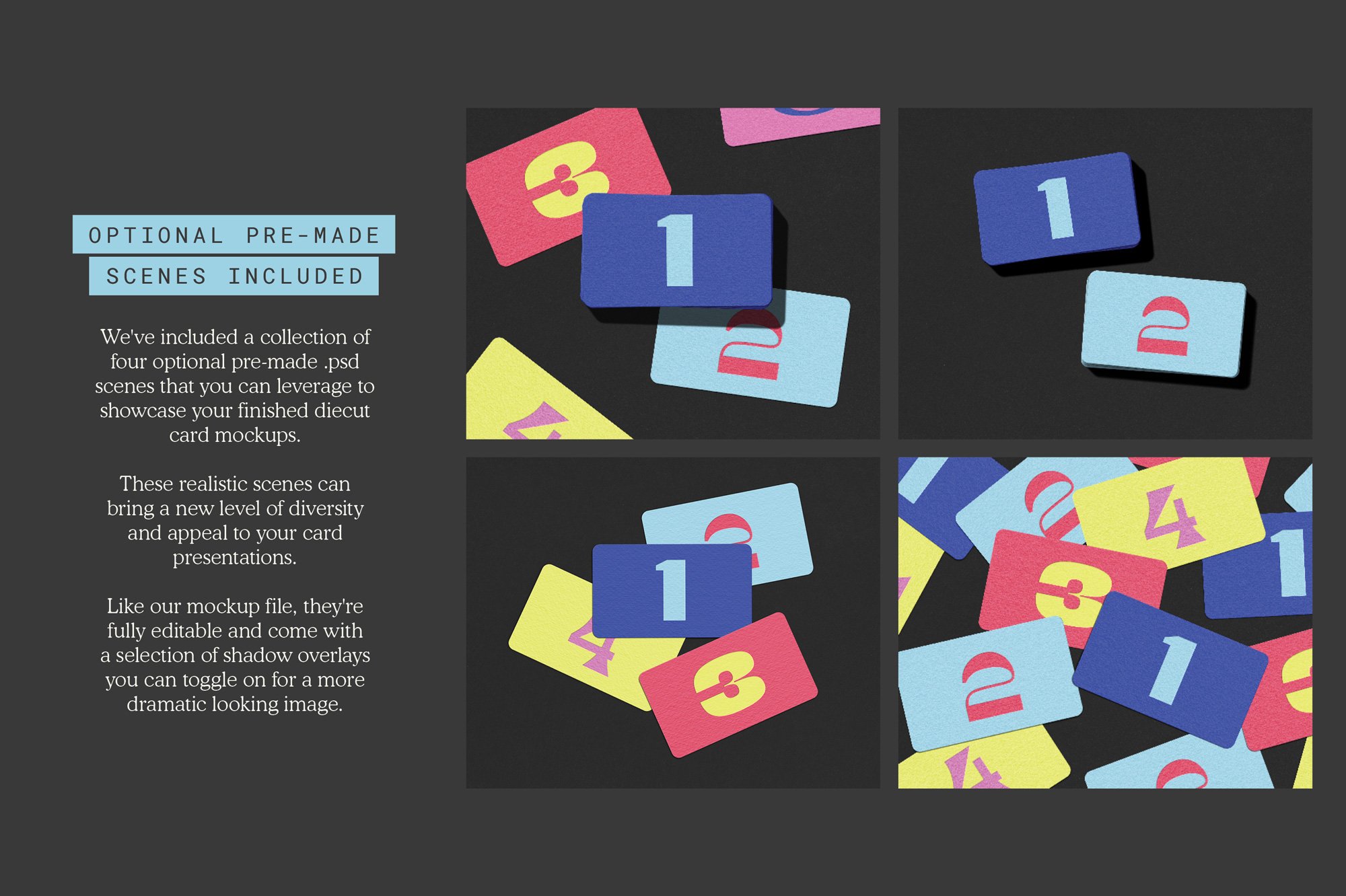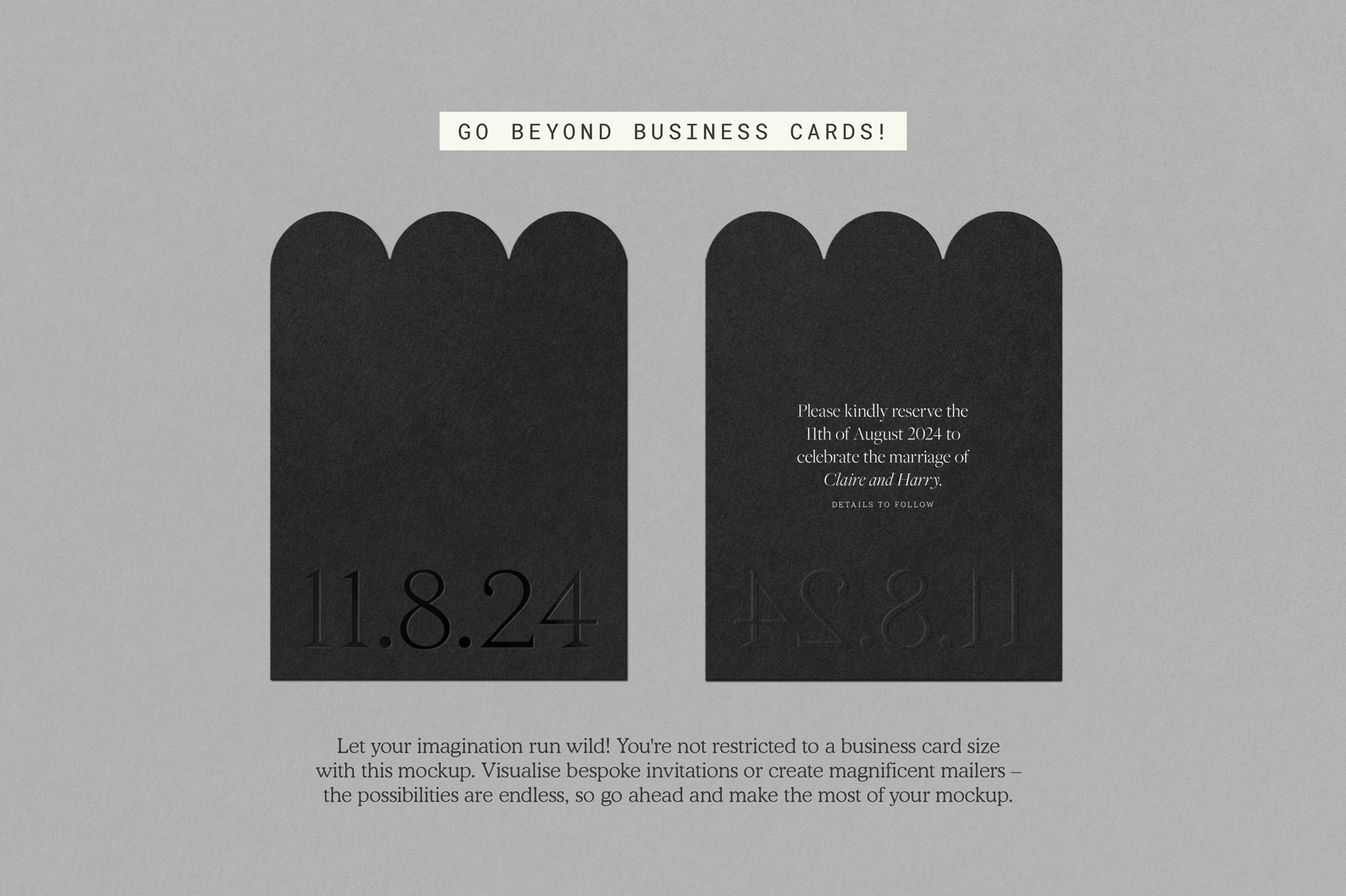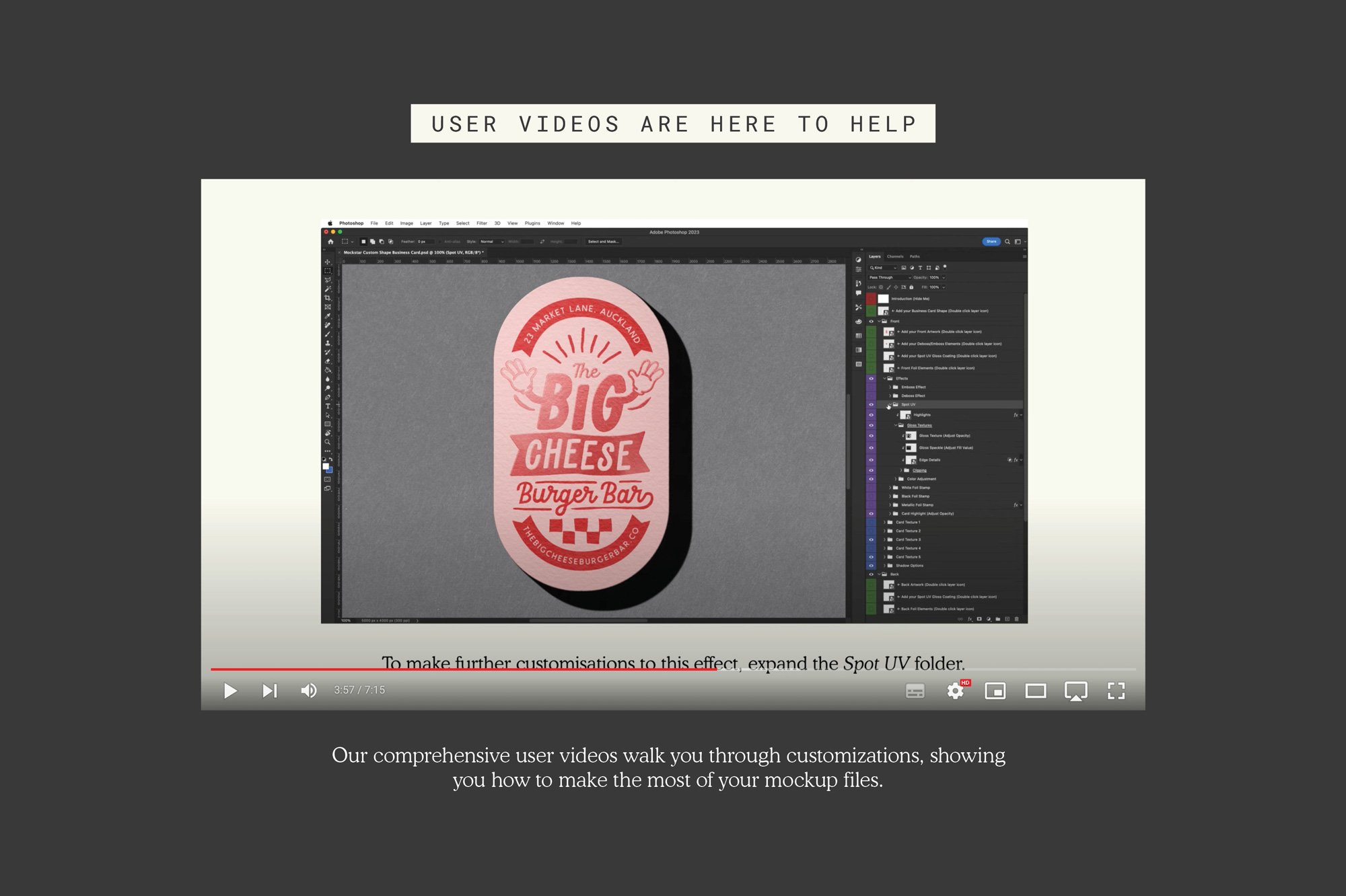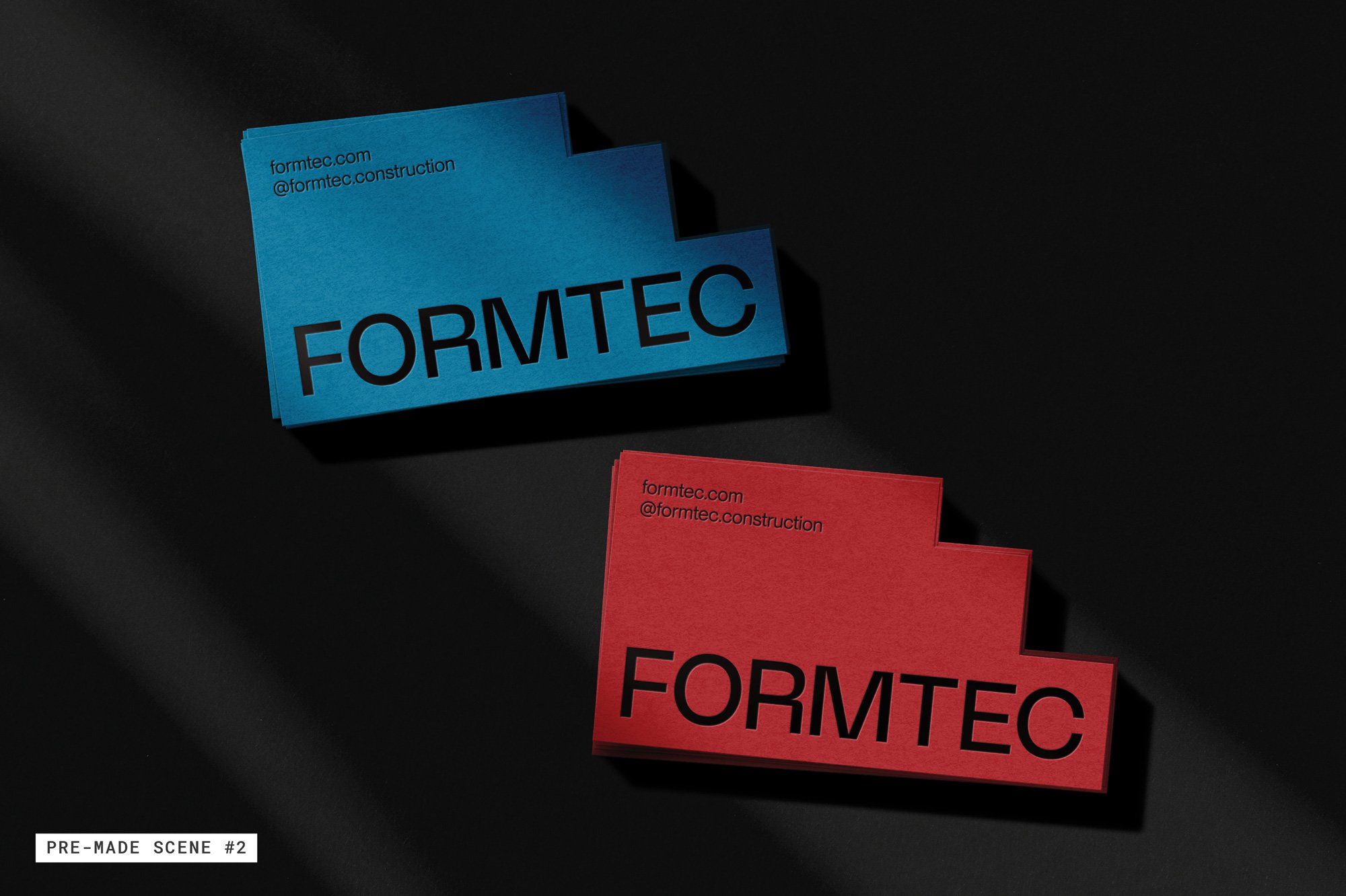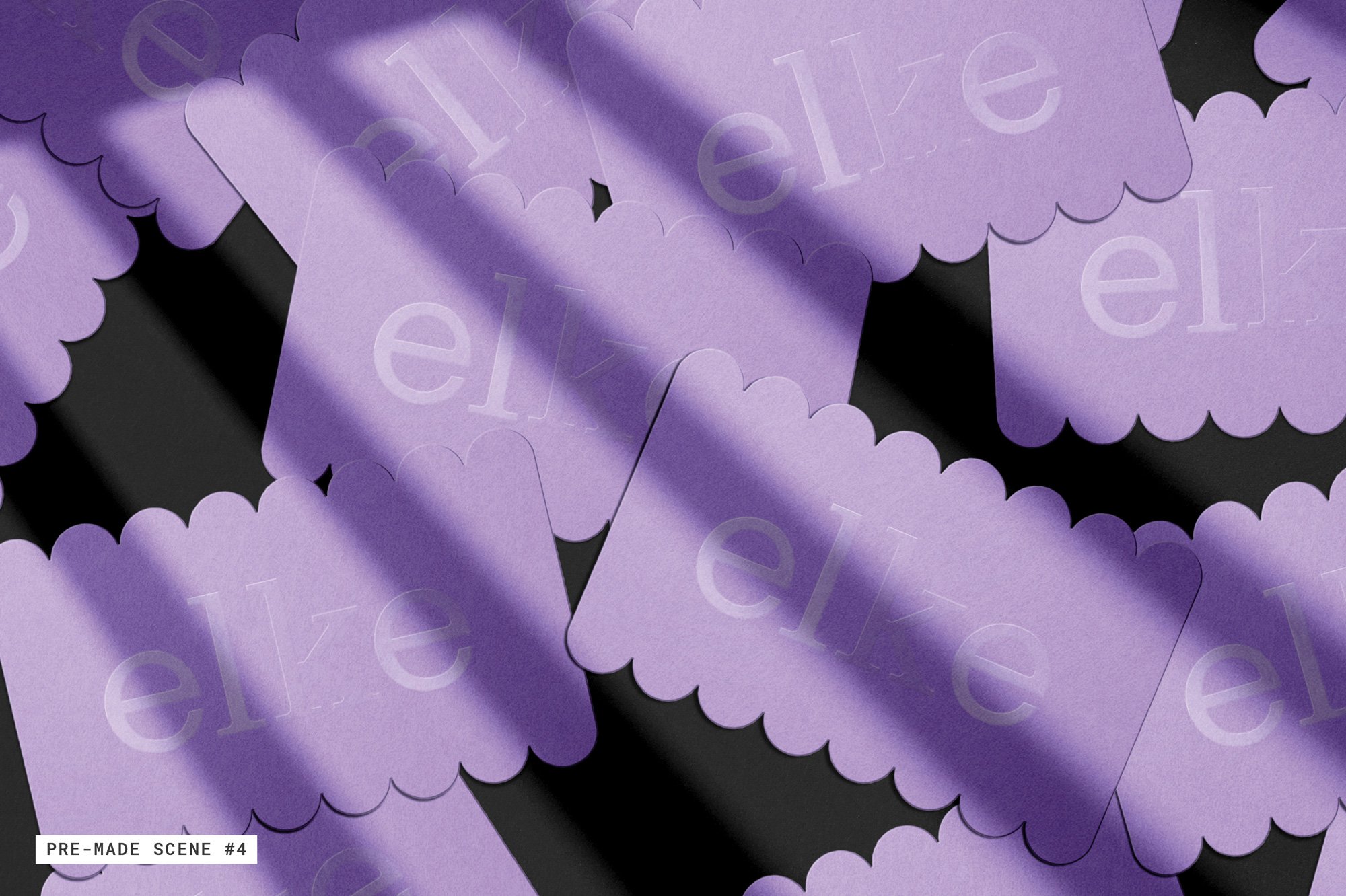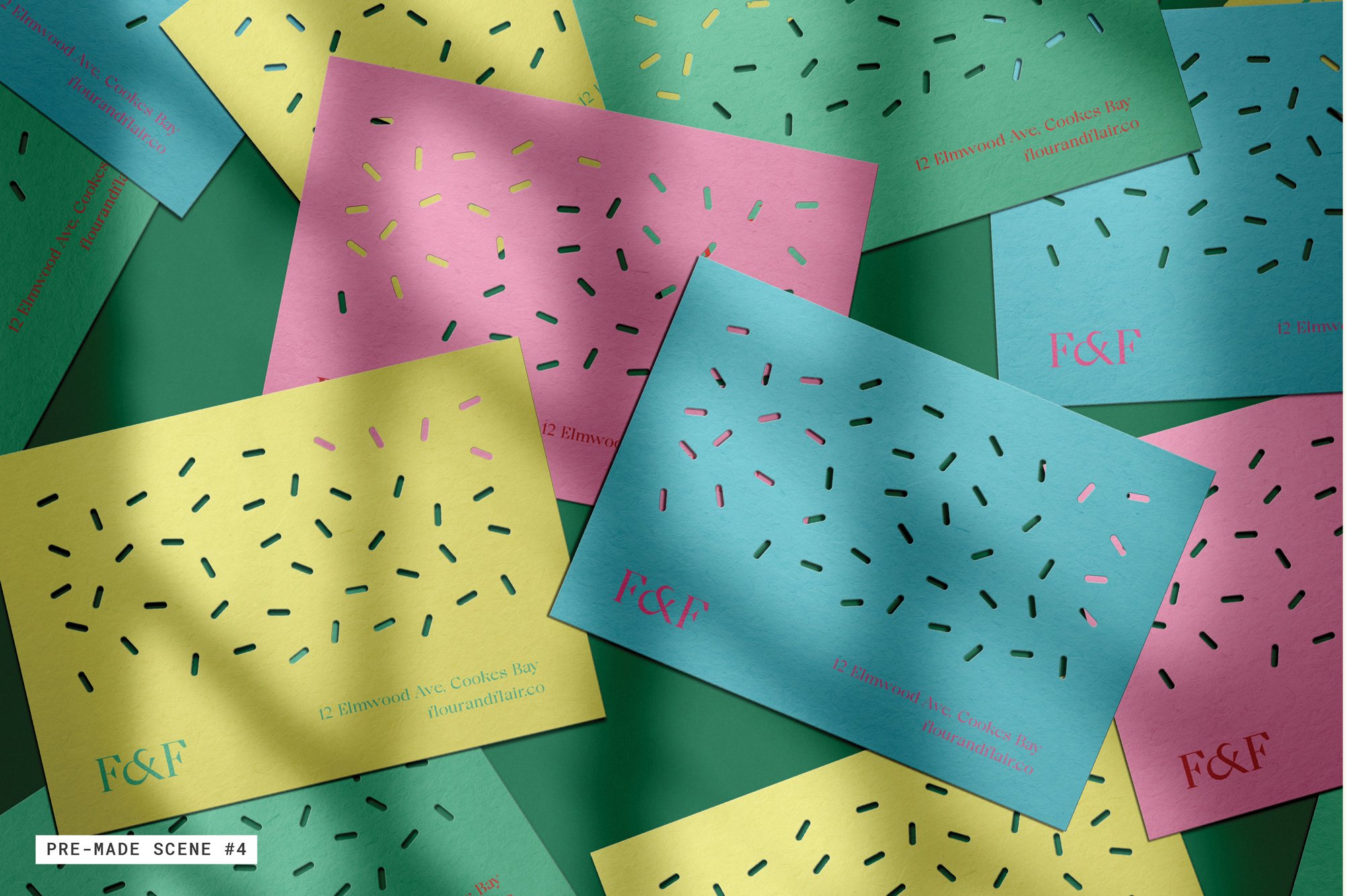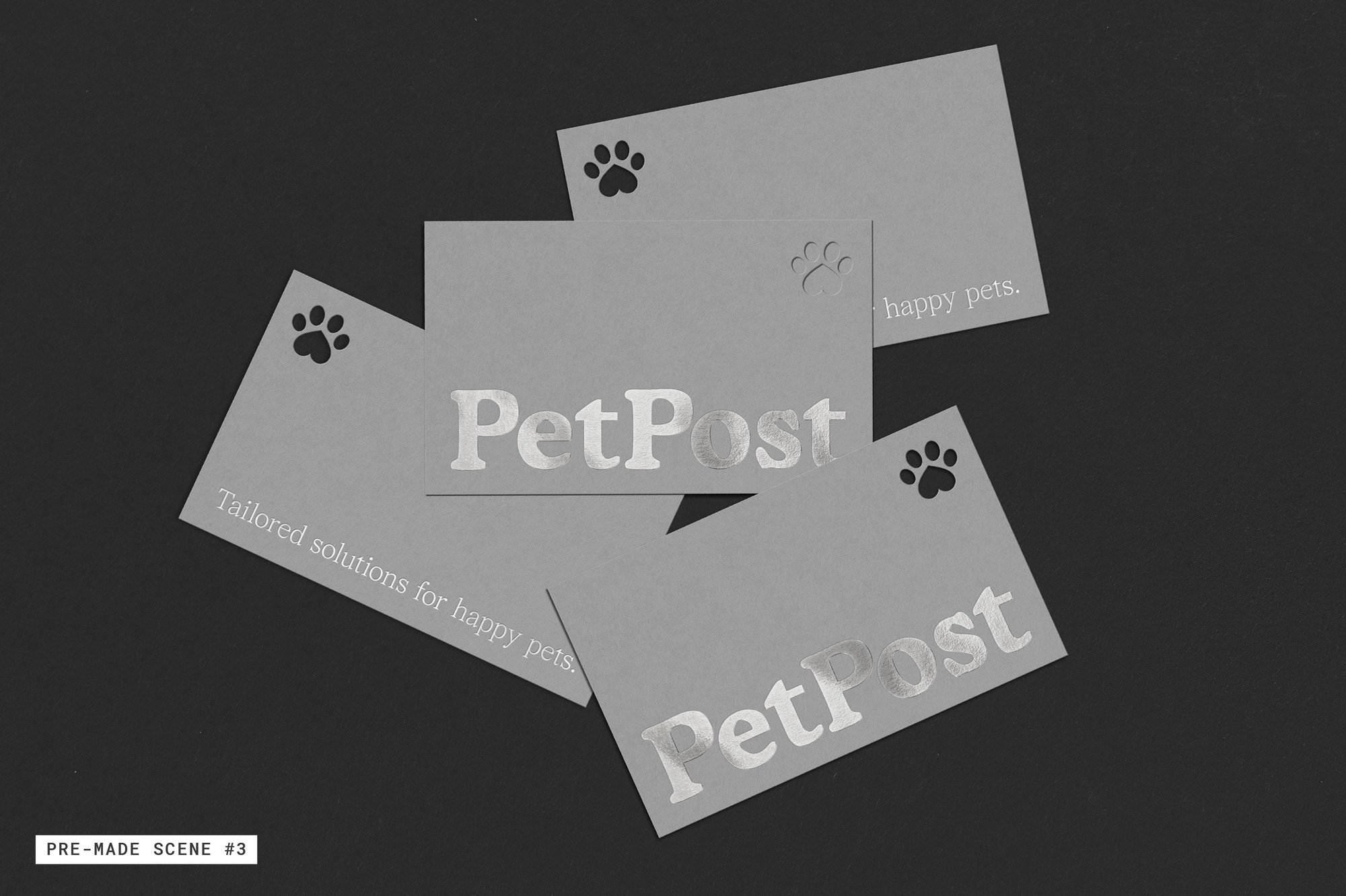 Custom Shape Business Card Mockup
$18.00
Experience the ultimate versatility with our dynamic new Custom Shape Die Cut Business Card mockup.
Trust us when we say, this is not your average card design tool. It's a game-changer that will bring to life your card designs and leave a lasting impression.
Emulate the striking effect of a diecut card and unlock a world of possibilities with variable print finishes like metallic, black, white and colour foil, embossing or debossing, and the contemporary subtleness of Spot UV.
We've also included a set of four optional pre-made .psd scenes for you to import your finished die cut card mockups in to, giving you extra variety should you need it. Enhance your customization options by freely rearranging elements within these scenes.
All files are incredibly user-friendly, ensuring a seamless and stress-free experience. With just a few clicks in Photoshop, you'll be able to customize every aspect of your business cards to perfection.
Check out the preview video for a short overview on everything this mockup has to offer!
Features:
• 1 x custom shape mockup psd file plus 4 x mockup scene psd files (each psd file is 5000x4000px 300dpi)
• The ability to import any custom shape to emulate a die cut shaped card –whether it be a business card, tag, invite – the possibilities are endless.
• Choose from print effects such as emboss or deboss, foil (metallic, metallic color, black and white), spot UV or plain print.
• Five paper textures to choose from – customize the texture to best suit the card colour
• 4 mockup scene files that you import your custom shape card file in to
• Comprehensive user videos to show you how to customize your mockup perfectly
Preview / Demo:
→ youtube.com/watch?v=CReR5OgIvv4