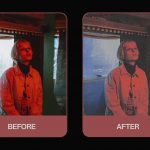 Photocopy Effect
$15.00
Make your photos/edits come to life with this super-realistic photocopy effect emulator psd template, its very easy to use all you gotta do is open the (.psd) file and add your photos/edits over the "Add your photos above this layer" or simply just drag and drop the group layers that contain the effect to your work and choose between 17 different coloring presets carefully made to work with the effect itself!
• This template comes in 2 different orientations: Square 1:1 and Portrait 4:5 (perfect for instagram)
• Portrait size: 4000 x 5000 pixels 300dpi, Square size: 4000 x 4000 pixels 300dpi
• Included in this product 17 coloring presets for a more enhanced look!
• Download file – 976MB, ZIP
Some tips:
• If the document size is too big you can change it in photoshop by going to image – image size
• You can apply multiple color presets for different results.